Cannabis is associated with calm. Joining the industry is anything but.
---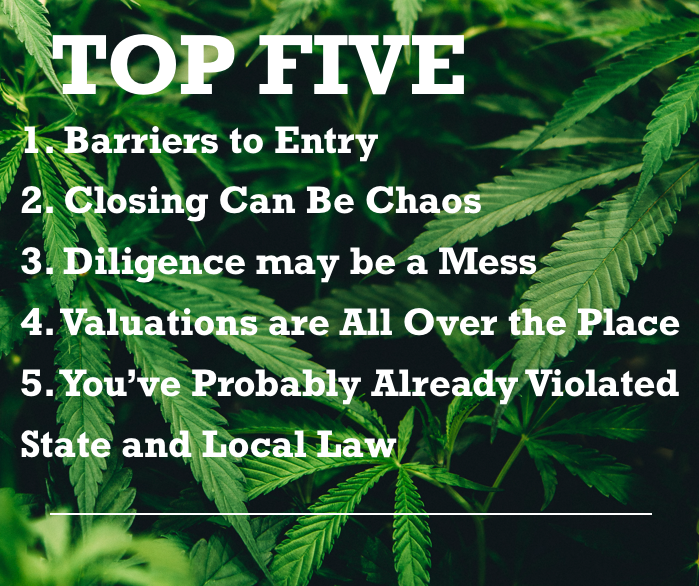 Hilary Bricken already has nearly a decade of experience in the field of cannabis law. She founded the Canna Law Blog in 2010, which now has several contributors from the Harris Bricken firm and is easily one of the best out there. Her latest post offers insights on companies who wish to build their cannabis business through mergers and acquisitions. In her May 6 post, titled "Top Five Things to Know if You're Building Your Cannabis Empire Through M&A," she writes: 
"It's no secret that multiple state-by-state operators are building their cannabis empires through aggressive mergers and acquisitions. Last year, our cannabis business attorneys closed more than 

$100 million

 in cannabis company acquisitions, and that shows 

no signs of stopping

 in 2019. Cannabis M&A is not your run-of-the-mill business dealing though, and working from boilerplate, rote M&A documents is hugely dangerous. In addition, diligence is oftentimes like a regulatory spiderweb laden with liabilities that other businesses do not face. In addition, the barriers to entry in the cannabis industry are increasingly high, tedious, and protectionist, which can really torture business deals."
Bricken writes that "if you find yourself turning into a larger multi-state operator though acquiring cannabis businesses," there are at least five things you should know.

Read on for what she has to say

. 
Read the complete post on CannaLawBlog.com here.
Cannabis photo by Matthew Brodeur on UnSplash.com