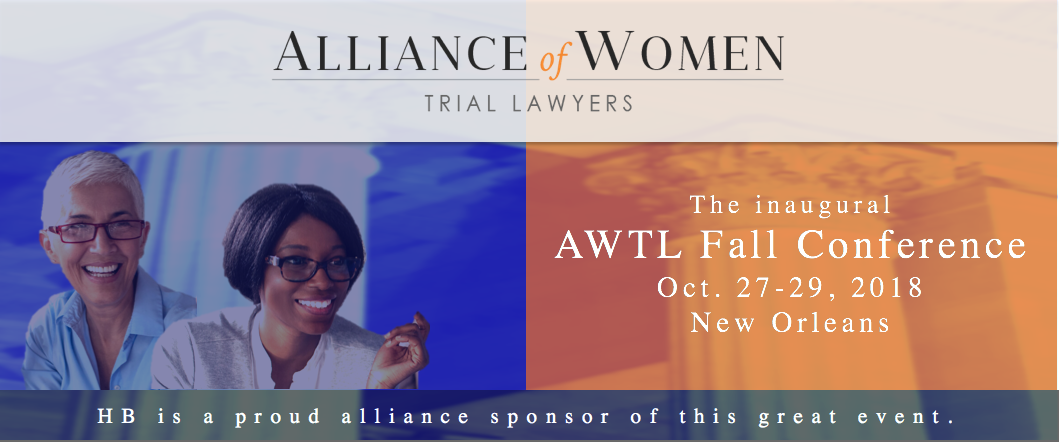 ---
Contact
Nancy Holston
Founder
Alliance of Women Trial Lawyers
nancy@awtriallawyers.com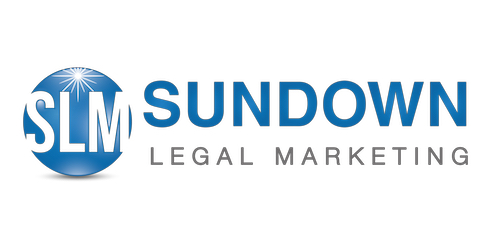 ---
DETAILS
When
Oct. 27-29, 2018
Meeting Venue
Ritz-Carlton
New Orleans
Prices

The Alliance is all about women helping women so they're offering discounts to anyone who brings a law student, clerk, or first year associate to the conference with them.
1st and 2nd Attendee: $895/Attendee

3 or more Attendees from same firm: $795 each

1 Attendee with Guest (Law Student, Clerk or 1st Year Associate): $1,295 for Attendee and Guest

More than 5 Attendees please fill out their Contact form or call Nancy Holston at 850-304-9674 for more information
To Register by Check: Click here for Payment by Mail Registration Form.
New Alliance of Women Trial Lawyers Announces First Event in New Orleans
Congratulations to Nancy Holston on the formation of the Alliance of Women Trial Lawyers. HB is proud to support this group and a mission that is dear to our hearts — promoting the careers of women professionals.
Nancy has been successful at building events for plaintiff attorneys — some you may have probably attended! — and it's great to see her strike out on her own to develop something she believes in.
AWTL Vision
To create a community that inspires and empowers women trial lawyers, the Alliance is passionately committed to the purpose of the family of women lawyers. We support women who take responsibility for successful relationships with other professionals. The Alliance of Women Trial Lawyers advances the influence and impact of women in the legal community.

We aim to represent the intelligence, creativity, complexity and diversity of women lawyers' experience — across nation, ethnicity, race, religion, sexual orientation and economic background.

The Alliance will provide an environment for women lawyers to lead, inspire, and mentor other women lawyers. We hope to help women litigators to embrace their power, purpose, and value, and to take responsibility for their relationships.