---
Conference Chair
Hon. Marina Corodemus (ret.)
Mediator, Arbitrator & Special Master
www.jamsadr.com
Where
The Roosevelt Hotel
45 East 45th Street
New York, NY
888-833-3969
CLE
This event will be eligible for CLE

Conference Registration Rates
$695 General Admission
$395 for Paralegals, Legal Assistants, ACAM members
$1,095 for Non-Sponsoring Litigation Service Providers
$395 for attorneys from faculty firms
(promo code FAC395)
Register or Sponsor:
Brownie Bokelman
Sales Director


Email

 
(484) 324-2755 x212
Contact Us
(484) 324-2755
Send us an Email
---
Sponsors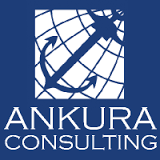 Our Eighth Annual!
HB is proud to be working once again with Judge Corodemus, a highly regarded and intelligent leader who dedicates herself to bringing complex claims to resolution and, in this case, educating practitioners not only with her insights, but with those shared by many of the finest litigators, trial attorneys, experts and neutrals in the field today.
REGISTER: Coming soon!
Why We Do This
Because mass tort practitioners have a genuine need for sophisticated updates and insights from true leaders from both sides of the bar and from the bench. They tell us they like the "reality-based back and forth" between plaintiffs and defendants, the serious involvement of the judges, and the ability to interact with the faculty and other members of the audience. One told us that if she could only attend one mass tort event, it would be this one. A long-time hallmark of this event is the significant representation of leading women practitioners, neutrals and judges.

Monday, April 23, 2018
07:30 am | Registration & Breakfast
12:30 pm | Lunch
05:00 pm | Reception
---
"Accessibility to Great Minds"

Lien Resolution Group was honored to sponsor the Mass Torts Judicial Forum with Judge Corodemus hosted by HB Litigation.  The Judicial Forum was truly a wonderful event where some of the biggest and brightest mass tort lawyers, judges and influencers came together to discuss issues ranging from settlement to personal jurisdiction and other mass tort related hot topics.  The high caliber of speakers, accessibility to these great minds, and detailed subject matters discussed in such an intimate setting was great.  A big thank you to the speakers and conference organizers for arranging such a terrific forum.

Brett Newman
Lien Resolution Group