---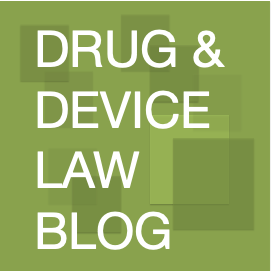 "Rather than focusing on what plaintiff's off-label marketing claim really was – a claim that defendant's label should have contained different information or warnings about off-label uses – an impliedly preempted claim, the court got distracted trying to fit the case in under
Bausch
and started talking about parallel violation claims.
"The court found that because plaintiff was alleging a violation of federal regulations, his claims "run parallel to [defendant's] state law duties," and thus were not preempted. The problem with this is that Mensing is not an express preemption case.  It was an implied preemption case, and the district court had no business applying 'parallel claim' analysis to implied preemption, where a 'parallel claim' exception does not exist.  It makes no difference whether plaintiff's off-label promotion claim is 'parallel' to federal regulations, defendant could not have offered any different warning so any claim that the warning or information it provided was inadequate is preempted under Mensing.  The court was trying to fit a square peg into a round whole – and the only way that works is to cut off the corners."
Read the complete post by Dechert's Michelle Hart Yeary here!