Now is the time to protect your client's settlement proceeds.
When personal injury cases settle your client might think the process has successfully come to an end and they expect to promptly receive the proceeds from their case.  Unfortunately the claimant and the attorney may be obligated to repay Medicare, Medicaid or private insurance liens before your client receives their funds.
The process of determining which claims are valid liens related to the case can be complicated take many months and be subject to frequently changing rules.  The attorney can be found liable for as much as twice the amount owed to Medicare if its interest is not satisfied and or the claimant can be denied future medical care.
Accreditation:  CLE-eligible
Registration Fee:  $129 per attendee

Brett Newman and Franklin Solomon will discuss: 
Recent Medicare and other lien legislation
When Medicare set-asides are appropriate in liability and workers compensation cases
Attorney and client liabilities for Medicare/Medicare/Private Health Insurance claims
How to identify potential liens, initiate correspondence with the lien holder, audit and petition bills and payment summaries, and negotiate procurement offsets
Special needs Trusts to protect Government benefits
FRANKLIN P. SOLOMON, SOLOMON LAW FIRM LLC. A graduate of Rutgers University School of Law at Camden, Franklin Solomon is based in Cherry Hill, NJ, with a practice focused on evaluation, litigation and resolution of healthcare "liens" and reimbursement claims. Mr. Solomon represents personal injury victims and their attorneys in defending against claims by health plans and government benefits programs seeking payment out of tort recoveries.
Among his significant cases in the field, Mr. Solomon represented the New Jersey Association for Justice (then called ATLA-NJ) in Perreira v. Rediger, 169 N.J. 399 (2001), in which the New Jersey Supreme Court disallowed health insurers' reimbursement claims against their insureds' tort recoveries. He was plaintiffs' counsel in Levine v. United Healthcare, 402 F.3d 156 (3d Cir. 2005), a federal class action concerning reimbursement claims of ERISA-governed health plans. He was also appellate counsel in Wurtz v. The Rawlings Company, 761 F.3d (2d Cir. 2014), a class action challenging New York insurers' reimbursement claims against their insureds, and plaintiffs' counsel in Taransky v. Sebelius, 760 F.3d 307 (3d Cir. 2014), a class action challenging Medicare's claims for reimbursement out of New Jersey tort recoveries.
Prior to opening his own firm, Mr. Solomon's practice included 20 years of litigating mass tort and individual personal injury claims on behalf of plaintiffs. Among his significant cases, he was plaintiff's counsel in Di Prospero v. Penn, 183 N.J. 477 (2005), which substantially altered the interpretation of New Jersey's automobile tort threshold standards, and was amicus counsel on behalf of NJAJ in Olivo v. Owens Illinois, 186 N.J. 394 (2006), which established liability of industrial property owners for off-site "secondary" exposure to asbestos. Mr. Solomon has also served on the NJAJ Board of Governors.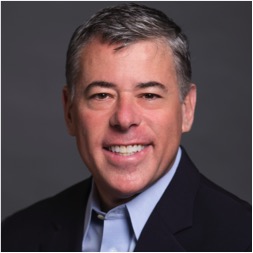 BRETT NEWMAN, LIEN RESOLUTION GROUP.  Mr. Newman graduated with a degree in economics from Syracuse University in 1989. As managing partner of The Lien Resolution Group, Mr. Newman is known nationally by plaintiff attorneys for his expertise on claims avoidance and reduction.
Subsequent to earning his degree, Mr. Newman consulted with clients in both the business and financial sectors. In 2002, he established the New York based company, Plaintiff Solutions, to provide plaintiffs with objective financial advice at the time of settlement.
Recognizing the ever growing nature of lien resolution and the ever-increasing associated liability, Mr. Newman established The Lien Resolution Group and The Newman Structured Settlement Group to assist both individual claimants of personal injury lawsuits and mass tort claimants in the protection of their proceeds and government benefits.