AGENDA | Thursday, Sept.  22, 2016
---
7:30 | Registration and Breakfast
---
8:30 | Introduction and Welcome
---
8:45 | Case Study #1: The Ebola Crisis and Emory University's Response

The best way to prevent a crisis is to keep it from happening.  Accomplishing that requires planning, preparation, commitment, consistency and good communication.  In this session, individuals involved with Emory University and Emory Health Care discuss the preparation for and management of the issues associated with the treatment of individuals suffering from Ebola amidst fear, ignorance, and even anger that followed the decision.  In doing so they demonstrate a model for all organizations as they determine how to turn the crisis that could be and turn it into the crisis that wasn't.
Anne Adams, MHA, JD, Associate Vice President, CTAC, Emory Healthcare Chief Compliance Officer
Vince Dollard, Associate Vice President, Communications, Woodruff Health Sciences Center
Bryce Gartland, MD, FHM, Vice President of Operations, Emory University Hospital
Crystal Johnson, MS, RN, Emory University Hospital
---
9:30 | Case Study #2: Sports – When a Leading Organization or Sports Celebrity Crashes and Burns
The organizations are valued at billions of dollars.  The individuals are millionaires.  Posters and clothing featuring both become fashion statements.  Yet, the potential for disaster looms.  A vulgar tweet, an illicit substance, a stupid decision of any sort can send both reeling as they fall from grace and favor.  From doping scandals to criminal violence, the world of sports has faced innumerable challenges to its credibility, fairness, and even its culture.  How do you transform the locker room?  Build the organization back up?  Address corruption allegations?  Learn from those who have been there and done that.
Michael Hershman, President and CEO, Fairfax Group
Norman Bellingham, Advisory Board, Emory Center for Ethics
Michael Eichenwald, Leader, Governance, Culture and Leadership Advisory Services, LRN, Inc.
---
10:15 | Break
---
10:45 | When Your Intern Starts a War: Transparency During a Crisis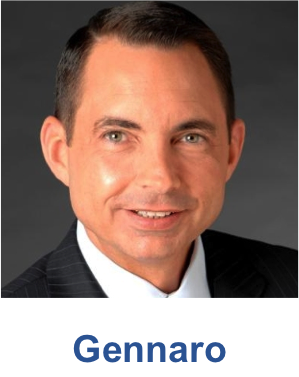 When your intern turns out to be the
leader of a faction that started a war
in Libya, your crisis comms mettle
is fully tested. Paul Gennaro faced 
this in 2011 while at AECOM. Citing
publicly available information, he will tell a
story that highlights how corporate
affairs savvy can stem damage from
the most unexpected of global crises.
Paul Gennaro, Senior Vice President, Chief Communications Officer, Voya Financial, Inc.
---
11:30 | When Your Reputation Teeters On the Brink: The Aflac Duck Crisis (When A Duck Doesn't Quack Like A Duck)
It is the nightmare of every member of the C-suite, the most representative of your brand does something overnight that could markedly damage your brand and potentially destroy your well-earned reputation.  Aflac faced such a challenge in March 2011 when the actor who provided the voice for the preeminent symbol of the corporation "tweeted" some racist remarks following the devastating tsunami that hit Japan that month.  This session examines how Aflac responded to such a potentially devastation occurrence.  In doing so, it emphasizes how the development of an ethical culture within a corporation enables positive rapid responses to deviant and disruptive behaviors.
Jon Sullivan, Senior Manager, Corporate Communications, Aflac
---
12:15 | Lunch
---
1:15 | Building the Dike Before the Flood: Preparing for and Minimizing the (Inevitable) Next Crisis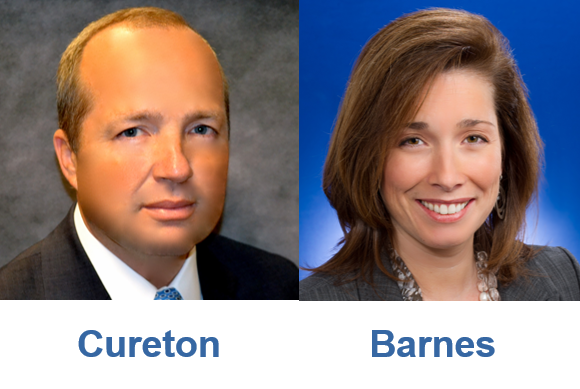 Rogue employees, natural disasters, hackers, the list could go on and on.  What it suggests is that a potential crisis always looms and when it strikes your reputation and with it everything is threatened—brand loyalty, the ability to attract the highest caliber employees, even your organization's very existence.  While the best crisis management would be to ensure that they never occur, this, unfortunately, is an impossible goal.  The number of variables is far too great.  It is possible, however, to minimize their likelihood and to have a robust and practiced process for managing them when they do occur.   The panelists in this session will detail the ways in which industry leaders develop and implement policies and procedures designed to minimize crises and to address them when they do arise.  In doing so they will provide the keys to helping your organization reduce the likelihood of facing a major crisis and how to minimize the negative consequences if one were to arise.
Keith Cureton, Global Group Manager, Compliance & Ethics, UPS
Melissa Stapleton Barnes, Chief Ethics and Compliance Officer, Sr. Vice President, Enterprise Risk Management, Eli Lilly and Company
---
2:00 | Sometimes the Squeaky Wheel Needs to be Replaced: Prioritizing and Addressing Stakeholder Needs and Demands When a Crisis Strikes

Jim Crupi, Strategic Leadership Solutions
Melanie Dougherty, Managing Director, Inform
---
2:45 | Break
---
3:15 | Social Media: Surfing the Wave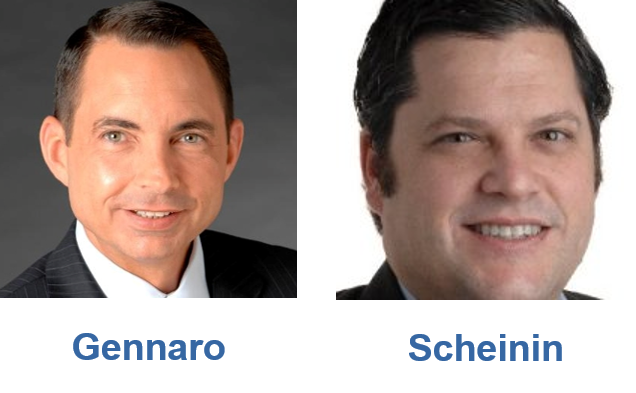 We live in the age of extreme transparency.  From the Panama Papers to  the Russian doping revelations, spilling the beans has become commonplace and easy. The social media outrage over the killing of Cecil the Lion had far reaching consequences for everyone involved even though no law was broken.  Doing business in the public eye brings new challenges and also opportunities to build credibility and influence.  How do you help your colleagues and management catch the social media wave and avoid wipe out?
*
Paul Gennaro, Senior Vice President, Chief Communications Officer, Voya Financial, Inc.
Aaron Gould Scheinin, Journalist, Atlanta Journal-Constitution
---
4:00 | Lessons Truly Learned: Teaching vs. Punishing
Building an atmosphere of trust, rather than blame, as part of your institutional culture can be a challenging exercise.  But when mistakes are used constructively as lessons learned — rather than catapulting boulders over the parapet — the effect can be powerful.   Learn how high performance organizations are taking a transparent and teaching approach to the inevitable mistakes the occur in any institution or enterprise.
*
Erika Hayes James, John H. Harland Dean, Goizueta Business School
Susan Frank Divers, Senior Advisor, LRN, Inc.
Edward Queen, Ph.D., J.D., Director, Ethics and Servant Leadership Program, Center for Ethics, Emory University
Jamie Minton, President, LuminaryEvents.com, Honor2Lead.com
---
4:45 | Closing Remarks and Adjourn
---