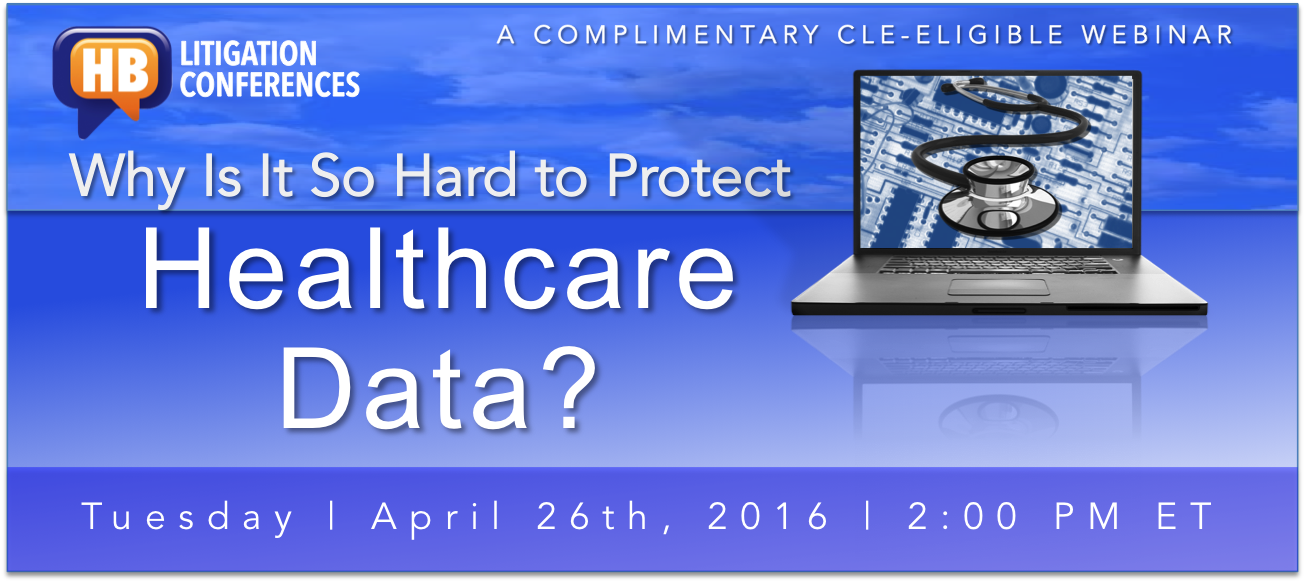 It's been just over a year since nearly 80 million records were breached at Anthem and still there's been very little new information.
Meanwhile, there have been several high profile healthcare data breaches and cyber attacks at institutions around the country. It's clear — our healthcare data is under attack.



Join us on Tuesday, April 26 at 2 p.m. ET for a complimentary CLE-eligible webinar, as our security, privacy and law enforcement professionals explore: 
Evidence of healthcare data hacking from the dark web.

Why healthcare data is such a desirable target.

How cyber security in healthcare is different from other industries.

Why it has become so hard to protect healthcare data.

Why these attacks are so successful.

Who these hackers are and what they are doing with our data.

Solutions to better protecting healthcare data.
Speakers
Moderator
Ben Goodman
President
4A Security & Compliance
Dave Snyder
Chief Information Security Leader
Independence Blue Cross
Ben Stone
Supervisory Special Agent
FBI
This webinar is sponsored by: 
HB Litigation Conferences presents
4A Healthcare Data Security & Privacy Symposium
Oct. 5-6, 2016 | Philadelphia
Produced in collaboration with
Drexel University LeBow College of Business
Drexel Cybersecurity Institute
---
Related programs:
June 7-8 | Philadelphia
Oct. 17-19 | Santa Monica
Oct. 24-26 | Washington, D.C.
---