Emerging Risks and the Board's Response:
How To Avoid Getting Caught In the Crosshairs
---
Thursday November 3, 2016
2:00 – 3:15 PM ET


Complimentary CLE-eligible Webinar
---
Our Presenters: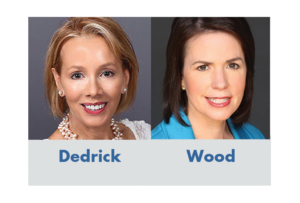 Katherine Dedrick  Principal • KSD Global Consulting Inc.
Julie Myers Wood  CEO • Guidepost Solutions LLC
Join Katherine Dedrick, Principal, KSD Global Consulting Inc. and Julie Myers Wood, CEO, Guidepost Solutions LLC for this complimentary CLE-eligible webinar!  Emerging domestic and international risks are increasingly threatening boards and executives in both their professional and personal capacities. General counsel, risk managers, and others will learn about specific emerging risks that can threaten their boards and executives, and how to work to avoid the fallout presented by these risks.
This complimentary webinar will bring you an excellent preview of the content that will be covered by Ms. Dedrick at our Midwest Corporate Counsel & Compliance Forum on November 16 Chicago and Ms. Wood at our Mid-Atlantic Corporate Counsel Forum on Dec in Tysons Corner, Virginia. Learn more about these conferences at www.litigationconferences.com.
---
About Our Presenters: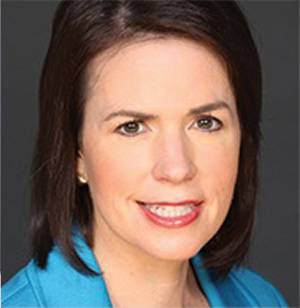 Julie Myers Wood
Managing Director
Guidepost Solutions LLC

Former head of Immigration & Customs Enforcement for the U.S. Department of Homeland Security
Julie Myers Wood joined this leading investigative and compliance consulting firm in 2012, as president of its Compliance, Federal Practice and Software Solutions division.  Prior to joining Guidepost Solutions, Wood was the former founder and president of ICS Consulting, LLC, a firm specializing in compliance, risk assessments, immigration and customs investigations. Most recently, she supervised a comprehensive technology review and assessment of the Office of Foreign Assets Control (OFAC) and anti-money laundering (AML) capabilities for a global bank, overseeing the implementation of data analytics capability to detect anomalies in AML and OFAC screening, as well as USD clearing for correspondent banks. Wood is currently serving as the selected anti-money laundering auditor for a residential mortgage loan originator at a large corporation and the independent consultant for a global oil and gas company on sanctions issues. More broadly, Wood regularly conducts trade, government contracting, immigration and anti-corruption due diligence risk assessments. She developed a cross-functional compliance monitoring program and conducts third-party audits on a variety of regulatory issues.  Wood also has significant experience as a monitor.  She led the monitoring team on behalf of Guidepost Solutions for DHL relating to OFAC issues.  She is working with New York regulators as deputy to the monitor for a foreign financial institution and serves as the appointed monitor for a certification lab. Prior to joining the private sector, Wood served as Head of Immigration and Customs Enforcement for the Department of Homeland Security (DHS) leading its largest investigative component and the second largest investigative agency in the federal government with a budget of nearly $6 billion and 15,000 employees.
---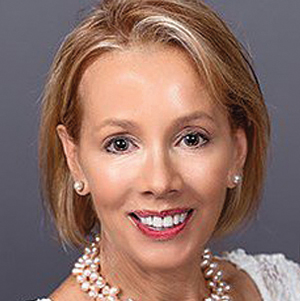 Katherine Dedrick
Principal
KSD Global Consulting Inc.
Katherine Dedrick brings her years of experience working as a lawyer and a consultant in the insurance industry, to benefit commercial clients, their boards and executives. Her domestic and international experience is focused on risk management, claim management, insurance and related governance matters. With both a JD and MBA, she brings a holistic approach to the cornerstone of governance, risk and insurance. She is Principal of KSD Global Consulting Inc. and a Senior Risk Advisor at Hanover Stone Partners LLC. Dedrick has deep experience across all lines of insurance, including complex matters ranging from toxic tort to property and business interruption to cyber and directors' and officers' liability, as well as international insurance compliance issues. Katherine is one of the founding members of Risk Worldwide LLC, an international insurance and claim consulting company that served commercial policyholders. Risk Worldwide was part of a joint venture in New Zealand, where Ms. Dedrick worked for three years assisting commercial companies with their business interruption and property claims stemming from the earthquakes in Christchurch. Dedrick has been an expert witness for a major hotel on insurance matters. She is a former partner of Chicago law firms Childress Duffy and Hinshaw. She has received several awards, including multi-year designation as an Illinois Super Lawyer®. She is also a recipient of the Women's Bar Association of Illinois Women With Vision Law Award and Business Insurance's Women to Watch Award. Education: MBA, The University of Chicago Booth School of Business; J.D., Chicago-Kent College of Law, Illinois Institute of Technology; B.S. Business, Arizona State University.