Emotional & Psychological Claims in Multi-Plaintiff Toxic Tort Litigation:


What attorneys need to know about the scientific and
medical aspects of these injuries.
Now Available On-Demand!
Emotional injury claims often arise in
toxic

torts

due to exposure to asbestos, mold, carbon monoxide, and environmental contamination, to name a few. And now, as large swaths of the nation are often engulfed in flame, what physical and emotional effect might manifest from prolonged smoke inhalation?

Determining the validity of these injuries and any causal connection is difficult. It requires careful study by truly qualified experts often from various disciplines. When psychological harm exists, it can be debilitating. There is much an attorney should know when wading into these types of claims. How often is there a legitimate injury? What different types of injuries are there? What should attorneys know when working with or challenging psychological experts? How is causation proven or disproven? How are damages determined?
Join our panel comprising a forensic neuropsychologist, an industrial and occupational physician, a forensic psychiatrist, and an experienced mass
tort

practitioner as they share their insights and experiences.
What they will discuss:
Understanding the different types of psychological injury claims.
Understanding the differences between objective injuries that are easy to identify and distinguish, versus subjective injuries such as pain or restricted movement.
Distinguishing between real psychological injuries and malingering.
Understanding the frequency of valid emotional injuries.
Identifying the causal relationship between exposure and health effects.
Knowing and understanding key medical studies.
Understanding the evidence needed to prove or disprove claims.
Evaluating damages, such as treatment costs and the extent of functional impairment.
Registration includes recording, materials, answers to your questions, & CLE credit.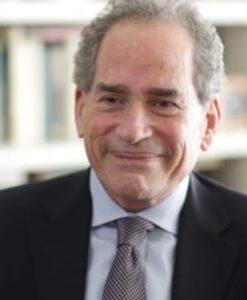 Mark Levy, M.D.
Medical Director
fpamed
Dr. Levy attended Durham University, U.K. (1965-66) and is a graduate of Columbia College (A.B. 1967), the Columbia University College of Physicians and Surgeons (M.D. 1971) in New York as well as the San Francisco Psychoanalytic Institute (1984) in San Francisco. He currently practices clinical and forensic psychiatry, licensed as a Physician and Surgeon since 1972 by the State of California and since 2004 by the State of Hawaii. He is currently an Associate Clinical Professor of Psychiatry in the School of Medicine, University of California, San Francisco, where has been on the faculty since 1977 and since 2000 has taught in the Law and Psychiatry Fellowship. He is also on the Faculty of the San Francisco Center for Psychoanalysis and is the Founder and former Chairman and President of the San Francisco Foundation for Psychoanalysis, a community service outreach organization. In January 2006, Dr. Levy established Forensic Psychiatric Associates Medical Corporation of which he continues to serve as its medical director. In January 2020, together with his colleague, forensic psychiatrist Charles Saldanha, MD, Dr. Levy also established and currently serves as the medical director of Forensic Psychiatric Associates, L.P. (www.fpamed.com), a growing group of forensic psychiatrists and forensic psychologists that develop expert opinions for attorneys and Courts on behavioral issues within a broad range of civil and criminal matters. In addition, fpamed as a team specializes in assessing psychological injury claims from populations of litigants in mass tort and multi-plaintiff litigation. We have previously been retained in more than two-dozen such cases.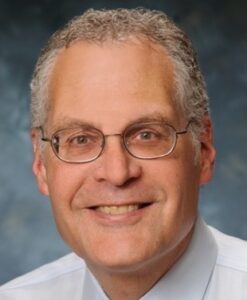 Michael L. Fischman, M.D., M.P.H.
Consulting Physician
Fischman Occupational & Environmental Medicine Group
Dr. Michael Fischman is a consulting physician in occupational and environmental medicine and toxicology with his organization, Fischman Occupational & Environmental Medical Group, based in Walnut Creek, CA. He is a Clinical Professor of Medicine at the University of California San Francisco (UCSF), where he is an Attending Physician and serves as an Assistant Chief of the Division of Occupational & Environmental Medicine. He is also a member of the Residency Advisory Committee. He is a member of the Board of Directors of and a Fellow in the American College of Occupational and Environmental Medicine (ACOEM). He is also Chair of the ACOEM Council of Scientific Advisors. He is chair of the Advisory Board of the University of California Center for Occupational & Environmental Health (COEH) and a member of the Board of the Public Health Alumni Association (PHAA) at UC Berkeley. He received his B.A. degree in Bio-Medical Sciences from the University of Michigan in 1976 and his medical degree from the University of Michigan Medical School in 1979. He is a graduate, with a Masters in Public Health (M.P.H.) degree in 1982 in Environmental Health Sciences, from the School of Public Health at UC Berkeley. Dr. Fischman is co-author of the second and third editions of an industrial toxicology textbook, Chemical Hazards Of The Workplace, and author or co-author of a number of book chapters and journal articles, including a chapter entitled "Building-Associated Illness" in an occupational and environmental medicine textbook from 2007.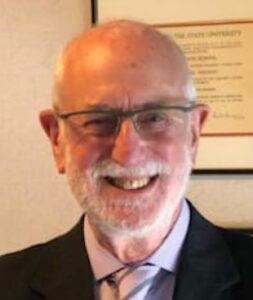 Howard J. Friedman, PhD, ABPP
Neuropsychologist
fpamed
Dr. Howard Friedman received his Ph.D. in psychology from Rutgers University in 1978.  He then completed a postdoctoral fellowship at University of California, San Francisco in neuropharmacology.  Dr. Friedman went on to further postdoctoral training in clinical psychology and neuropsychology at California School of Professional Psychology, and was licensed in California in 1983, and later also obtained licenses in New Mexico, Arizona, Texas, Utah and Hawaii.  Since that time, he has seen more than 11,000 people in his private practice in Walnut Creek.  He is Board Certified in Neuropsychology both by the American Board of Professional Neuropsychology and by American Board of Clinical Neuropsychology/American Board of Professional Psychology. In addition to his private practice, he has had a number of other positions over the years, including serving as Director of the Progress Assessment System with the CA Department of Corrections, Director of Psychological Services with Walnut Creek Hospital, Adjunct Professor and Director of Psychological Assessment Services at The Wright Institute, and currently Designated Psychologist with the U.S. Department of Energy, a position which involves national security related evaluations. He was president of a mental health practice group of 50 psychiatrists and psychologists that handled the care for over 30,000 covered individuals, and Dr. Friedman was responsible for clinical case referral and management.   He served as the president of the Northern California Neuropsychology Forum, had several terms as president of the Contra Costa Psychological Association, and served for many years on the Board of Directors of the California Psychological Association.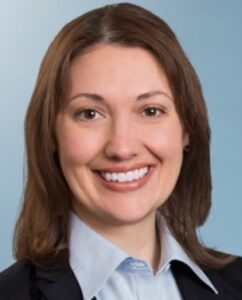 Chanda A. Miller
Partner
Faegre Drinker Biddle & Reath LLP
Chanda Miller defends the corporate and commercial interests of pharmaceutical and medical device companies in high-stakes products liability, antitrust and appellate litigation. Chanda has extensive experience handling complex multidistrict litigation, and she is a trusted adviser to clients nationwide in personal injury cases and in cases involving allegations of price-fixing and false claims act violations. Chanda represents clients in individual cases, coordinated state proceedings and nationwide class actions. Her appellate experience includes work on successful appeals in state and federal courts across the country. A frequent writer on evolving federal health care regulations, Chanda shares insight to help companies and clients understand and comply with new regulations, Food and Drug Administration (FDA) policy and federal law, including the implications of the 21st Century Cures Act and the intersection between the First Amendment and communications about FDA-approved medications and FDA-cleared devices. Prior to joining the firm, Chanda completed a one-year clerkship with the Honorable William H. Yohn Jr. (Ret.) in the Eastern District of Pennsylvania. While in law school, she completed an externship with the Honorable Bruce W. Kauffman (Ret.) in the Eastern District of Pennsylvania and an internship with the Honorable Glynnis D. Hill in the Philadelphia County Court of Common Pleas, Criminal Division.