---


PLACE: Your computer or mobile device
PRICE: $197
GROUPS ARE GOOD: Registering qualifies you to multiple attendees at your location.
JLG MEMBERS: Contact your organization for a special code!
CLE: 1 credit
Please send CLE questions to
CLE@LitigationConferences.com
SPEAKERS:

Franklin Solomon
Solomon Law Firm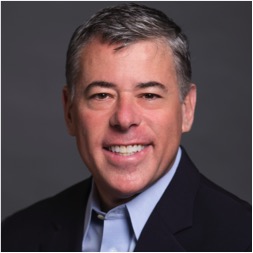 Brett Newman
Newman Settlement Services Group

Tort Settlement Lien Resolution:
Beyond Traditional Medicare and Medicaid Issues to ERISA, FEHBA, Medicare Advantage, VA, Tricare and Medicare Set-Asides.
Take this highly practical course with two deeply experienced practitioners who share insights on issues that impact the cases on your desk today. Learn about the newest case law, agency positions and litigation tactics affecting health and disability plan reimbursement claims, including how to protect your clients and your practice in this rapidly developing area.
Our speakers will discuss:
Medicare Advantage Plans
Federal Employees Health Benefits Act (FEHBA) Plans
Employee Retirement Income Security Act (ERISA) Claims
Medicare set-asides
TRICARE
Veterans Administration Claims
---
Speaker Bios
Franklin P. Solomon | Solomon Law Firm
A graduate of Rutgers University School of Law at Camden, Franklin Solomon is based in Cherry Hill, NJ, with a practice focused on evaluation, litigation and resolution of healthcare "liens" and reimbursement claims. Franklin represents personal injury victims and their attorneys in defending against claims by health plans and government benefits programs seeking payment out of tort recoveries.
Among his significant cases in the field, he argued before the New Jersey Supreme Court in Perreira v. Rediger, 169 N.J. 399 (2001), obtaining a decision which prohibited health insurers' reimbursement claims against their insureds' tort recoveries. He was plaintiffs' counsel in Levine v. United Healthcare, 402 F.3d 156 (3d Cir. 2005), a federal class action challenging reimbursement claims of ERISA-governed health plans. He was also appellate counsel in Wurtz v. The Rawlings Company, 761 F.3d (2d Cir. 2014), a class action challenging New York insurers' reimbursement claims against their insureds, and was plaintiffs' counsel in Taransky v. Sebelius, 760 F.3d 307 (3d Cir. 2014), a class action challenging Medicare's claims for reimbursement out of tort recoveries. More recently Mr. Solomon was appellate counsel in Arnone v. Aetna, 860 F.3d 97 (2d Cir. 2017), a decision which subjected ERISA plan disability insurers to state anti-subrogation law.
Prior to opening his own firm, Franklin's practice included 20 years of litigating mass tort and individual personal injury claims on behalf of plaintiffs.
Brett Newman | Newman Settlement Services Group
Recognizing the ever-growing nature of lien resolution, Medicare Set-asides, and Structured Settlements, and the ever-increasing associated liability, Brett Newman established The Newman Settlement Services Group (TNSSG). TNSSG was established with the mutual objective to provide assistance to attorneys and claimants of personal injury lawsuits as well as mass tort claimants in the protection of their proceeds and government benefits.
Mr. Newman is known nationally by attorneys for his expertise on claims avoidance and reduction. He graduated with a degree in economics from Syracuse University in 1989. Subsequent to earning his degree, Mr. Newman consulted with clients in both the business and financial sectors. Mr. Newman is active in his community, and he takes particular pride in the role he plays in helping claimants and attorneys to expand their knowledge in regard to protection of government benefits and annuitization of settlements.