By Katherine Smith Dedrick and Perry S. Granof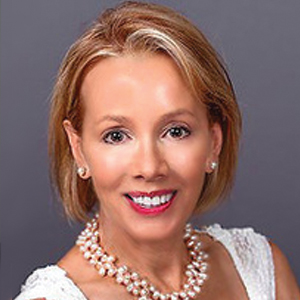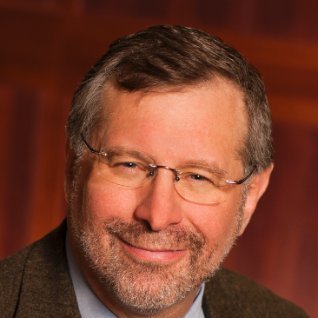 Katherine Smith Dedrick and Perry Granof provide consulting services for officers and directors of domestic and international companies aimed at identifying and reducing their risks. Ms. Smith Dedrick can be reached at ksdglobalconsulting@gmail.com and Mr. Granof can be reached at pgranof@granofinternational.com. Dedrick also is co-chair of the forthcoming Midwest Corporate Counsel Forum in Chicago on Nov. 16. Learn more about the event. 
Business is becoming more complex as changes occur on a number of fronts. Three changes that directly affect directors and officers are: 1) changing international regulations (i.e., consider Brexit); 2) changing US investigatory guidance from the United States Department of Justice (DOJ) (the Yates Memo); and 3) the continuing discussions regarding duties corporations and their management owe to the public (2016 National Business Law Scholars Conference). Each change can shift corporate risk, and also underscores the need for directors and officers to understand evolving risk and whether they're protected from personal liability.
First, Brexit is an example of a situation that will bring as-of-yet unknown regulatory changes which will likely affect companies doing business in or with the UK, the EU and beyond. While it is of course important for a company to understand changing international regulations on its ability to do business in a particular country, it is also important for its officers and directors to know whether they and the company can utilize insurance to pay for wrongful acts, violations or defense fees and costs. There are many reasons this is important, one of which is that if insurance is not allowed to provide indemnity for a loss, then the company will have to use its own funds, thereby potentially harming its corporate value. In addition, in order to attract quality talent to its board of directors, the corporation will need to identify and address the personal liability risk to its potential members.
In order to ensure that international regulatory insurance risks are properly managed, companies should have a process in place to advise management which countries preclude insurance from responding to given situations. See, Five Dangers for D&O's of American Companies with International Operations, by Perry Granof and Katherine Smith Dedrick, for a discussion of such situations.1 Companies' directors and officers should be apprised of each country's regulatory environment, penalties and, where potential personal liability exists. They should be advised of the risk-prevention mechanisms the company has in place in these countries, as well as any notification and response plans should any such violation occur. For instance, which lawyers have been vetted in a particular country and whether they stand ready to respond. There are many additional factors that should be considered by the company, directors and officers in potential non-insured international situations.
1 http://www.advisen.com/tools/fpnproc/fpns/articles_new_1/P/260053353.html
Second, on September 9, 2015, the DOJ issued new guidance instructing prosecutors and civil attorneys to place more focus on individuals potentially involved in corporate wrongdoing ("the Yates Memo"). The Yates Memo requires corporations to provide all relevant facts relating to individuals responsible for misconduct in order "to be eligible for any cooperation credit." This applies to civil investigations as well. Further, the Memo also provides that prosecutors should focus on the conduct of individuals from the beginning of an investigation. The Memo also directs civil attorneys to focus on bringing civil actions against individuals.
Because of the focus on individuals, independent counsel will likely be necessary for each person under investigation. As such, the number of individuals (in addition to the company), that are covered by the D&O policy is a critical consideration. The definition of cast of thousands, thereby increasing the risk of limit burn and personal liability to each insured person as many D&O policies limits include both indemnity and defense costs. For example, in the post-Yates Memo environment, if the DOJ commences an investigation of three company executives, it is likely three separate counsel will be involved and the limits of the D&O policy, purchased to cover the board, officers and the company, will be more quickly eroded. There are different methods to protect against such situations, but the first step is to understand the reach of the policy.
It will also be critical to evaluate whether the policy provides coverage for a pre-claim inquiry trigger point. In other words, the policy should respond to costs incurred by executives for informal regulatory investigations even before a claim is made.
Finally, discussions continue about whether corporate governance laws should include a duty to the public, particularly when dealing with systemic economic harm. See, Keynote Address, National Business Law Scholars Conference, The University of Chicago Law School June 23, 2016, Regulating Corporate Governance in the Public Interest: The Case of Systemic Risk, by Steven L. Schwarcz. Some of the issues discussed with this topic involve whether D&O insurance should be limited in certain situations. The intent, of course, is that those making decisions will assume personal responsibility for the consequences of their actions.
In summary, it is important that officers and directors keep abreast of regulatory, investigative and public policy changes. Board members should ensure that they are apprised of the issues affecting their company and the applicability and breadth of any insurance that might respond. Just as an independent financial audit is required to ensure the financial health of the company, so too should companies require an independent insurance risk audit. In this way, the board can have an audit that helps denote which risks may not be insured, and stay ahead of the curve by considering alternative solutions.