When:
On demand
Duration:
90 minutes
Price:
Complimentary
CLE:
1+
Understand the risks associated with telepsychiatry and how to manage them. 
Telemedicine has emerged as an important solution for healthcare in general and psychiatric medicine specifically during the current global pandemic. Remote access for sub-practices including addiction counseling have been commonly used. Our panel of psychiatric professionals who have served as expert witnesses and attorneys who counsel and represent physicians have prepared a 90-minute session to share insights with attorneys, physicians, healthcare providers, risk professionals, and more.
The panelists are Mark Levy, M.D., Medical Director at fpamed; David Kan, M.D., UCSF Psychiatry Department and the California Society for Substance Abuse Medicine; Ayesha Ashai, M.D., associated with fpamed; Stephen M. Fatum, J.D., Partner, Barnes & Thornburg LLP; and Angela W. Russell, J.D., Partner, Wilson Elser Moskowitz Edelman & Dicker LLP.  Scroll down to learn more about them.
What they discuss:
Examining procedures and best practices that exist for ensuring confidentiality in a telemedicine practice
How do you draft a telepsychiatric consent form?
What is the emerging standard of care for telemedicine?
Will the standard of care for telemedicine become a national standard? (Should it?)
Review the case law addressing telemedicine or telepsychiatry
How do the HIPAA regulations and HITECH privacy laws impact telemedicine?
How have the HIPAA regulations and HITECH privacy laws been relaxed during the pandemic?
Will the relaxed HIPAA and HITECH regulations impacting telemedicine continue past the pandemic?
Which technical platforms are preferred? Which ones to avoid?
Meet our physician and attorney panelists.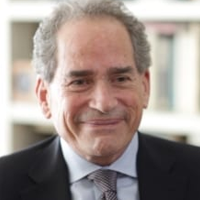 Mark Levy MD
Medical Director
fpamed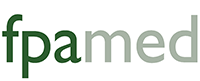 Dr. Levy is a graduate of Columbia College (A.B. 1967) and the Columbia University College of Physicians and Surgeons (M.D. 1971) in New York. He is a Physician and Surgeon licensed since 1972 by the State of California and the State of Hawaii since 2004.
He is certified in Adult Psychiatry (1981) and Forensic Psychiatry (1999, 2009) by the American Board of Psychiatry and Neurology. In the past he has served as a Qualified Medical Examiner ("QME") for the State of California (active status 1993-96, currently "inactive"). He is also a Psychoanalyst and a graduate of the San Francisco Psychoanalytic Institute.
He is Assistant Clinical Professor, Psychiatry, School of Medicine, University of California, San Francisco where has been on the faculty since 1977 and , among other teaching activities, he lectures in the Law and Psychiatry Fellowship. He is also on the Faculty of the San Francisco Psychoanalytic Institute and is the Founder and former Chairman and President of the San Francisco Foundation for Psychoanalysis, a community service outreach organization.
In January 2006 Dr. Levy established Forensic Psychiatric Associates Medical Corporation (fpamed.com) of which he is the medical director. In addition to consulting on a broad range of civil (and criminal) matters in which there are behavioral questions to be addressed by a forensic psychiatric expert, fpamed as a group specializes in assessing psychological injury claims of populations of litigants in mass tort or multi-plaintiff litigation.
Mark Levy founded fpamed in 2006.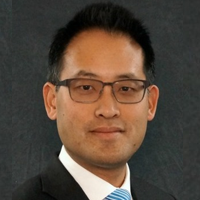 David Kan MD
UCSF Psychiatry Dept. &
Calif. Society for Substance Abuse Medicine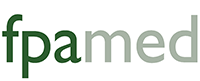 Dr. Kan graduated from Northwestern University Medical School. He finished his General Psychiatry Residency and Forensic Psychiatry Fellowship at the University of California, San Francisco (UCSF). He is Board-certified by the American Board of Psychiatry and Neurology in General and Forensic Psychiatry and he is Board-Certified by the American Board of Addiction Medicine in Addiction Medicine. He is a member of the faculty at the UCSF Department of Psychiatry.
Dr. Kan enjoys teaching, in addition to his direct work with patients. He has won multiple awards for teaching and clinical care delivery. Dr. Kan teaches and supervises psychiatrists-in-training in his role as faculty member at UCSF. Throughout the year, he speaks at professional conferences on topics including treatment of addictive disorder.
Dr. Kan offers forensic consulting services to courts and attorneys in civil, criminal, and administrative matters. He has testified in multiple states, counties and federal court as an expert witness. He is a member of the American Academy of Psychiatry and the Law.
Dr. Kan is an active member of the California Society of Addiction Medicine (CSAM). CSAM is a physician organization dedicated to improving the treatment of substance use disorders. Dr. Kan has planned conferences and spoken to many physician and non-physician groups. Dr. Kan is the current President of CSAM. Dr. Kan is a Distinguished Fellow of the American Society of Addiction Medicine (D.F.A.S.A.M.).  Dr. Kan has testified numerous times before the California Assembly and Senate on addiction treatment. Dr. Kan has testified before Congress advocating for expanding access to addiction treatment.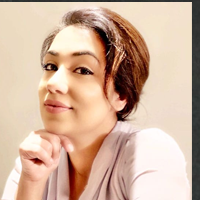 Ayesha Ashai MD
Associated with
fpamed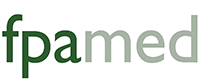 Dr. Ayesha Ashai received her BA in Psychology and Spanish from University of Michigan in Ann Arbor. She went on to attend medical school at Wright State University Boonshoft School of Medicine in Dayton, Ohio. She completed her adult psychiatry residency at University of Maryland and Sheppard Enoch Pratt Hospital in Baltimore, Maryland, where she later served as the executive chief resident. After, she completed her forensic psychiatry fellowship under the leadership of Dr. Charles Scott at University of California, Davis in Sacramento, California.
She is certified by the American Board of Psychiatry and Neurology in Psychiatry with added qualifications in Forensic Psychiatry. She has years of experience in the diagnosis and treatment of a broad range of psychiatric disorders in various settings including civil and forensic hospitals, emergency rooms, outpatient clinics, and jails.  She has specialized experience in working with patients who are Muslim, those with an Indian or Pakistani background, as well as Hispanic patients. She is licensed to practice medicine in California, Ohio, Pennsylvania, Illinois and Texas.
Currently, Dr. Ashai works as a telepsychiatrist in two outpatient mental health clinics in Ohio and Illinois. She also provides treatment for offenders incarcerated at the Winnebago County Jail and offenders with a serious mental illness that are released from incarceration as part of a therapeutic intervention program. In 2013, she was awarded the Dr. George U. Balis Award for Excellence in Medical Student Education for her work with medical students. She will soon be joining University of Illinois- Chicago as a volunteer clinical faculty member.
Dr. Ashai has been an independent contractor with fpamed since 2020.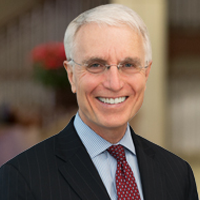 Stephen Fatum advises on healthcare industry-related matters for physicians, physician organizations and nonprofit entities. Stephen's decade of in-house experience for large organizations helps him counsel clients about practical strategies to achieve their goals. His style of negotiation relies upon listening, understanding, respect, identifying common ground, appealing to collective self-interests, collaboration and creativity.
Stephen has counseled senior management and members of the boards of directors of medical groups, associations, hospitals, and health systems regarding governance structures, bylaws, operating agreements, mergers and acquisitions, reimbursement, compensation plans, joint ventures and federal and state regulatory compliance. Notably, Stephen is the former general counsel of Advocate Medical Group, S.C., which at the time was a multispecialty medical group of 270 physicians practicing in the suburbs of Chicago. Before holding this position, he served as general counsel of the Lutheran General Medical Group, S.C. He also acted as assistant general counsel of Lutheran General HealthSystem when it combined with another health system to form Advocate Health Care.
Having worked in-house as general counsel for healthcare organizations and volunteered for five years as the board chair of a large mental health agency, Stephen has worked closely with board chairs, CEOs, COOs, CFOs, CSOs, CMOs, and numerous other chief executives. He understands the business perspective and multidimensional challenges and financial pressures facing physicians and executives who lead health systems, medical groups, not for profit organizations and physician organizations.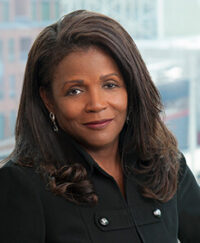 Angela W. Russell
Partner
Wilson Elser Moskowitz Edelman & Dicker LLP

Angela Russell is the regional managing partner of the Baltimore office and chair of the firm's Diversity Committee. She has significant trial experience and has tried cases in the District of Columbia and across the state of Maryland. Her practice encompasses the defense of professional liability matters, including medical malpractice and legal malpractice actions in addition to claims against agents, brokers and other professionals. Angela regularly handles and supervises general casualty matters for insurers and self-insured entities on premises liability claims, security matters, hospitality cases and recreational defense claims. Angela is also frequently called on to handle toxic tort matters.
Angela possesses an innate ability to connect with her clients, identify their needs and communicate effectively throughout the litigation cycle. Her rapport in the courtroom is equally impressive. An aggressive litigator, Angela is adept at tapping the persistence, preparation and training she gained early on in a variety of public speaking engagements and tackling two marathons. Angela worked at prominent defense firms in Minnesota and Washington, DC, prior to joining Wilson Elser.
Professional Distinctions
Angela is the former co-chairperson of the Civil Jury Instructions Committee for the Bar Association for the District of Columbia as well as a former adjunct professor at William Mitchell College of Law in St. Paul, MN.