Saving Face

When Facial Recognition Meets Data
Privacy & Security Concerns
Wednesday | Sept. 16, 2020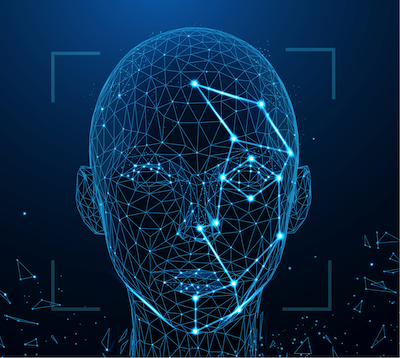 "Then I saw her face. Now I'm a believer!"
Micky Dolenz of The Monkees famously sang those Neil Diamond lyrics in 1966. Since then, facial recognition technology developments and applications have made believers out of many. What was once only true in fairy tales, is now ubiquitous. But skeptics continue to fear a disappointment that will haunt their dreams: the unintended consequences of another remarkable technological disruption.
The technology raises as many questions as it has uses.
+ What exactly is facial recognition software, how does it work, and what are its most prominent and upcoming applications?
+ What tensions arise between the expanding utilization of such technology and data privacy and security laws governing the collection, use and sharing of biometric information?
+ What domestic and global challenges and opportunities face organizations looking to embrace facial recognition technology to better manage visitor access, physical security, employee productivity, threat detection, among others?
Join our dynamic duo of experienced data privacy/security professionals, Debbie Reynolds and Martin Tully, as they face-off over these and other features of this amazing and often controversial technology.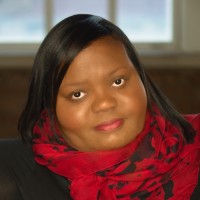 Debbie Reynolds is an internationally published author, highly sought speaker, and top media presence about global data privacy, data protection and legal technology issues.
Ms. Reynolds is the author of works in books, The GDPR Challenge: Privacy, Technology, and Compliance In An Age of Accelerating Change, and eDiscovery for Corporate Counsel; She is the author of works in publications like The International Journal for the Data Protection Officer, Privacy Officer, and Privacy Counsel, Bloomberg Law, Thomson Reuters West, Westlaw Journal, Today's General Counsel Magazine (TGC), Law360 and the International Legal Technology Association (ILTA); She has been interviewed and quoted in media outlets, Bloomberg Big Law Business, Public Broadcasting Service (PBS), Digiday, LegalTech News,  Law.com, Law360, The Recorder, High Performance Counsel (HPC), Legal Business World, Toyo Keizai Japan and American Lawyer.
Ms. Reynolds is a Global Data Privacy Advisory Board Member for EDRM (Electronic Discovery Reference Model), Advisory Board Member and Faculty for Advisory Board Member & Contributor, International Journal for the Data Protection Officer, Privacy Officer, and Privacy Counsel, The Data Litigator, High Performance Counsel #Think Tank, The Masters Conference, The Cleveland Marshall College of Law – eDiscovery Technology Professional Certificate Program, and Director at Large for the Association of Certified eDiscovery Specialists – (ACEDS). Ms. Reynolds is also a board member and advisor to technology companies and has also been an Adjunct Professor at Georgetown University and Cleveland Marshall College of Law.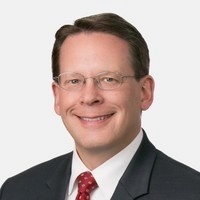 Martin T. Tully is a founding partner of Actuate Law, LLC in Chicago. He is a veteran trial lawyer with over 25 years of national experience representing companies and individuals in complex commercial litigation concerning a broad array of fields and industries. Empowered by his commercial litigation practice, Martin is nationally recognized for his knowledge and experience in the fields of electronic discovery, information governance, and data security/data privacy. His expertise helps clients to stay ahead of the curve in each of these fields with respect to developing law, technology, and best practices, whether in the context of active litigation and regulatory matters, or in seeking to avoid them. Martin is also adept at leveraging both technology and strategic partnerships with technologists to achieve client objectives.
Martin advances thought-leadership in data law as the Vice Chair of the Steering Committee of the Sedona Conference Working Group on Electronic Document Retention and Production (WG-1), as an active member of the Sedona Conference Working Group on Data Security and Privacy Liability (WG-11), the 7th Circuit Council on eDiscovery and Digital Information, the ABA Section of Litigation, Privacy and Data Security Committee, and the International Association of Privacy Professionals (IAPP), as well as a director-at-large of the Chicago Chapter of the Association of Certified E-Discovery Professionals (ACEDS). In addition, Martin has published and presented extensively on the topics of e-discovery, information governance, cybersecurity, data privacy, and legal technology; is among a select group of lawyers in the world ranked for Litigation: E-Discovery & Information Governance by Chambers USA: America's Leading Lawyers® and Chambers & Partners Global®; and he has been acknowledged by Who's Who Legal® as being "steps ahead of his competitors" and "widely regarded for his 'superior knowledge' of electronic discovery and information governance."
Martin is also a founder and the Managing Member of Quointec LLC, a legal tech subsidiary powered by Actuate Law. Quointec's mission is to design and build legal expert systems and other AI-driven tools that automate the delivery of legal and compliance services to meet client and industry demand for more efficient, scalable, and cost-effective solutions.