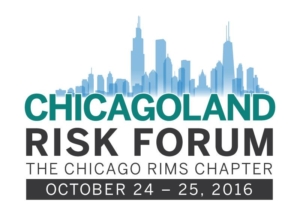 Have you checked out the Chicagoland Risk Forum Speaker Line up?
Emerging Risk, Crisis Management, Medical Marijuana, Strategic Risk Management – these are just a couple of the topics that we have lined up for you at the Chicagoland Risk Forum.
We have a truly robust and relevant program for the 2016 Chicagoland Risk Forum. You will have 35 sessions to choose from lead by engaging speakers. Check out the program agenda.
Register now to participate in this outstanding educational and networking experience.
Take advantage of the room rates negotiated with the Swissotel for the conference
We look forward to seeing you! Let them know you heard about it from your friends at HB.