---
"I thought mass tort practice was going to be directed by legislation, but state and federal appellate courts, and the U.S. Supreme Court, have stepped in and mixed things up." –Judge Marina Corodemus (ret.) 
Judge Corodemus is referring to a spate of rulings this year that are significant to mass tort attorneys everywhere.
In its BNSF Railway Co. v. Tyrrell decision, the Supreme Court held that its general jurisdiction holding in Daimler AG v. Bauman wasn't limited to only certain types claims. Shortly after that the high court handed down its much-anticipated jurisdiction ruling in Bristol-Myers Squibb v. Superior Court, a win for defendants who had argued against litigation in states in which they are neither incorporated nor do business.
The New Jersey Supreme Court's statute of limitations decision in McCarrell v. Hoffmann-La Roche.
The New Jersey Appellate Division's two decisions in the In re Accutane Litigation found lower court errors in evidentiary rulings on science, causation and warnings. July 25, 2017 decision.    July 28, 2017 decision. 
The Third Circuit U.S. Court of Appeals revived thousands of cases in In re: Fosamax Products Liability Litigation, finding that the trial court had improperly granted summary judgement on preemption grounds by misapplying the Supreme Court's "clear evidence" standard in Wyeth v. Levine.
Because of these developments the judge has impaneled a group of experts to share their insights during a 90-minute educational webinar.
Date: Monday, Sept. 18, 2017
Time: 2pm Eastern | 1pm Central | 12pm Mountain | 11am Pacific
Duration: 90 minutes
Format: Webinar
CLE: This webinar is eligible for CLE (depending on state and local rules)
Price: Complimentary
Register: Sign up for the program here

Join Judge Corodemus and her panel of experts on Sept. 18 when they will:
Review the case history of these seminal decisions.

Analyze the meaning and impact of the courts' holdings.

Discuss critical issues now before many courts on specific personal jurisdiction and general jurisdiction.

Debate the future of these cases and whether they represent a change for the better.

Comment on whether class actions are changed forever.

Predict – as best they can – the real impact of these cases.

Answer your questions.
Speakers
Recommended Pre-Reading from HB
---
A special thanks to JAMS Resolution Center in New York for hosting this panel as they gather to share their insights via this webinar.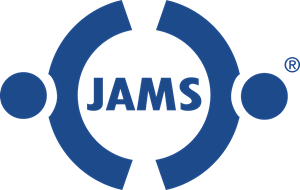 ---
This webinar is part of a series of programs leading up to the judge's 2018 event.