FOR IMMEDIATE RELEASE
New Risk & Litigation Conferences Planned for 2016, HB Litigation Conferences Announces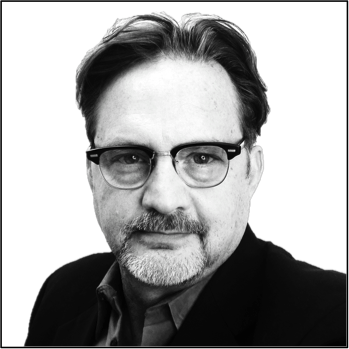 RADNOR, PA — Dec. 18, 2015 — Litigants, litigators and insurers have some new educational, networking and even speaking opportunities in 2016 with the slate of new and growing programs produced by HB Litigation Conferences, the company's managing director, Tom Hagy, announced today. "Cyber-related risks continue to dominate much of our programming, but we are addressing a number of other emerging and evolving areas of risk and litigation," Hagy said.
Parties interested in registering can save $100 by using promotion code HBPR15. In some instances, companies may send in-house counsel for free. Some 2015 pricing is set to expire on Dec. 31, 2015.
Qualified individuals may submit proposals by clicking here.
The lineup of risk-related CLE-eligible programs includes:
---
Data Breach & Privacy Litigation Conference, Feb. 11, 2016, San Francisco. Leading litigators and experts will cover and analyze:
Judicial trends
Recent settlement valuations and structures
Primary claims and defenses
Collection of evidence
Insurance coverage
Government enforcement and regulation
Case assessment
Program leaders are:
Eric H. Gibbs, Girard Gibbs
David A. Zetoony, Bryan Cave
Erin Nealy Cox, Stroz Friedberg
Thomas E. Loeser, Hagens Berman Sobol Shapiro
---
Emerging & Complex Insurance Claims Forum, Feb. 25-26, 2016, Los Angeles. Leading coverage attorneys and experts will delve into trends that are raising new insurance coverage questions, including the proliferation of:
Legalization of drugs
Airborne drones
GMOs
Social media risks
Topics that continue to occupy coverage counsel also will be addressed, such as:
Policy language regarding additional insureds
Self-insured retentions or SIRs
D&O liability claims
Allocation of coverage
Resolving complex coverage disputes through ADR also will be addressed.
Program leaders are:
Linda Bondi-Morrison, Tressler LLP
Scott Godes, Barnes & Thornburg
Elizabeth Hanke, KCIC.
A limited number of free seats are available to in-house counsel and risk managers.
---
NetDiligence® Cyber Risk & Privacy Liability Forum, June 7-8, 2016, Philadelphia. Mark Greisiger of NetDiligence® has selected the following program leaders:
John Merchant, Nationwide
Rebecca Swanson, Markel
Bo Holland, AllClear ID
Dave Navetta, Norton Rose Fulbright
Jill Salmon, Berkshire Hathaway Specialty.
The West Coast version of the event will be held in Santa Monica, Calif., in October 2016.
Diverse panels of underwriters, attorneys, breach responders, governmental regulators and enforcement professionals, and other experts, will address:
Trends in data breach claims
Technology to protect data
Business recovery following a breach
The payment card industry adjudication process
Insights from regulators
Current state of litigation
PHI breach response
Risk modeling
---
Northeast Corporate Counsel Forum, April 21, 2016, Atlantic City. Leading the program are:
Marc Goldberg, Veritext Legal Solutions
Richard H. Epstein, Sills Cummis & Gross
An additional co-chair to be announced.
Designed for corporate counsel and all who intersect with them, the program examines:
Cyber risk coverage
Emerging risks—from the Internet of Things to climate change
Resolving high-exposure employment claims
Internal investigations, individual accountability and whistleblowers
Trial-prep strategies
The changing D&O game
Ethics and maintaining privilege
---
Mid-Atlantic Corporate Counsel Forum, June 22, 2016, Tysons Corner, VA. Program chairs are:
Elizabeth Hanke, KCIC
Scott Godes, Barnes & Thornburg
Susan Frank Divers of LRN
This program ratchets up the insurance component of our corporate counsel programming and features segments on:
Information governance
Managing defense costs
SEC considerations
Insurance coverage
Managing claims
More!
---
HB Litigation Conferences LLC is an independent producer of continuing legal education conferences, webinars and articles. Qualified individuals may submit proposals by clicking here.
Contact
Tom Hagy
Info@LitigationConferences.com
(484) 324-2755
end