Organizational Values & Coronavirus Business Risks:
Properly Balancing Stakeholder Concerns
Produced for Emory University Center for Ethics by HB Litigation Conferences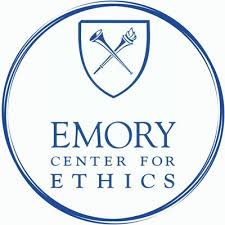 The current pandemic confronts businesses, nonprofit organizations, governments, and the legal profession with innumerable ethical challenges.  Management issues and liability concerns, stakeholder demands and legal duties become even more complex in an environment of uncertainty and one where the consequences could result in serious illness or even death.  This program seeks to engage the participants in thinking through these challenges and developing processes of ethical response to them.  Managers must acknowledge and address the framework of fear associated with the pandemic, ranging from fear of contagion and death to fears of unemployment, childcare, and the duties of home-schooling.  Additionally, as the economy reopens there must be serious attention to the processes of doing so.
Join Professor Edward L. Queen from Emory University for invaluable insights. Emory's medical team was on the frontline of the 2014-2016 Ebola epidemic, which began in December 2013 when an 18-month-old Guinean boy contracted the disease. According to the CDC, the outbreak ended with more than 28,600 cases and 11,325 deaths. Eleven people were treated for Ebola in the United States.
Edward L. Queen is director of the D. Abbott Turner Program in Ethics and Servant Leadership and Coordinator of Undergraduate Studies at Emory University's Center for Ethics.  At Emory he also serves as Director of Research for the Institute of Human Rights and co-convener of the Initiative on Religion, Conflict, and Peacebuilding.  Queen received his B.A. from Birmingham-Southern College, his M.A. and Ph.D. degrees from the Divinity School of the University of Chicago, and his J.D. from the Indiana University School of Law-Indianapolis. Queen's previously served as founding director of the Religion and Philanthropy Project at the Indiana University Center on Philanthropy and of the Islamic Society of North America's Fellowship Program in Nonprofit Management and Governance.  A former program officer at Lilly Endowment, Inc. with a major responsibility for grants in nonprofit governance and leadership, Queen has consulted with numerous nonprofit, governmental, and educational organizations on management issues and ethics policies.  These organizations have included the Helsinki Committee for Human Rights, the Pew Charitable Trusts, Independent Sector, USAID, NAFSA: The Association of International Educators, the Southeastern Council of Foundations, and the Corporation for National and Community Service.
A specialist in issues related to professional and social ethics, religious and ethnic conflict, and civil society, Queen has written, coauthored, or edited numerous books, including Serving Those In Need: A Handbook for Managing Faith-Based Human Services Organizations (2000), Philanthropy in the World's Traditions (1998), and The Encyclopedia of American Religious History (1992, rev. ed. 2002, 3rd rev. ed. 2009).