---
---
NOTE RE CLE: Once you complete this webinar, please look for a Certificate of Attendance, a CLE form and a copy of the presentation in your email box within 1 business day. As required by state bar associations, you will need the two, four-digit codes that appear and are announced during the recording.
---
Cyber Crimes Are Changing. Class Action Rules Are Changing, Too. Is Your Team Ready? Click above to learn from our insightful presenters.
Cyber criminals are more innovative than ever.
The massive nature of these events further complicates any path to a legal remedy or resolution. Court rules and guidelines are starting to change in an attempt to establish efficiencies as judges, attorneys, litigants and others grapple to resolve these and other types of massive complex consumer claims. 
Are you up to speed on the new requirements for seeking approval of a settlement under Federal Rule of Civil Procedure 23 now in place in U.S. District Court for the Northern District of California and spreading across the country? 
Join one of the nation's leading class action attorneys, John Yanchunis, who is on the front line of the Yahoo! data breach class action settlement, one of the biggest breaches in history impacting the data of 2.9 million users affected. With John is Mary Frantz, founder of Enterprise Knowledge Partners and an expert in IT Strategy, eDiscovery, Compliance, Enterprise Risk, Information Security and Enterprise Architecture. 
What they cover:
+ The details of the new requirements for seeking approval of a settlement under Rule 23 and the rules now in place in U.S. District Court for the Northern District of California.
+ How best to approach these new requirements which are making their way across the country.
+ What not to do and what not to assume when seeking court approval for your settlement.
+ How to use experts in meeting the requirements and objectives of the rule changes and those in place in the Northern District of California.
+ The requirements for fee applications.

+ Other class action resolution trends you must know.
What you will get:
+ At least 1 hour of CLE credit.

+

Answers to your questions via email.
+ A complete set of presentation materials.
+ The opportunity to share with others on your team.
Meet Our Presenters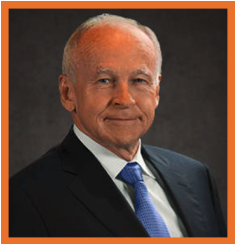 A favorite HB presenter, John has served as lead, co-lead, or class counsel in numerous class actions in a wide variety of areas affecting consumers, including but not limited to anti-trust, civil rights, defective products, environmental claims, life insurance, annuities, and unfair and deceptive practices. He has been appointed by courts to leadership positions in multidistrict class action litigation, and presently serves as the lead in In re: Yahoo! Inc. Customer Data Breach Security Litigation, as a member of the plaintiffs' steering committee In re Equifax, Inc. Customer Data Sec. Breach Litigation; on the three-member Plaintiffs' Steering Committee in MDL No. 2664, In re: U.S. Office Personnel Management Data Security Breach Litigation, and serves on the Executive Committee overseeing the consumer class, the financial institution class, and the shareholder derivative litigation pending against Target Corporation—one of the largest data-breach cases to date—in In re Target Corporation Customer Data Security Breach Litigation.
Education: South Texas College of Law, J.D., cum laude.  Order of the Lytae. Associate Editor-in-Chief and Technical Editor, South Texas Law Journal.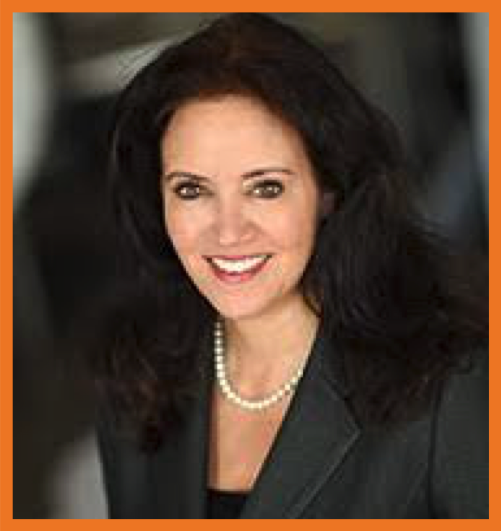 When we asked John Yanchunis to recommend a co-presenter, he did not hesitate. "You must get Mary Frantz. She is the one in this field." So we feel lucky she agreed!
Mary has more than 25 years experience as a technology executive leading corporate and consulting teams from 3 to 365 people in the fields of IT Strategy, eDiscovery, Compliance, Enterprise Risk, Information Security and Enterprise Architecture. Primary industries include Finance & Banking, Life Sciences (Medical Device, Pharma), Government Services, Insurance (Life, Health, PBM), Construction / Manufacturing, and Retail.
She has authored several white papers and many articles about Technology Strategy, the ROI of Compliance and RM, Common Sense Architecture, eDiscovery and the Modernization of Civil Law Practices, Information Security, Incident Response, and a parody of corporate culture in "Whoever Dies with the Most Toys Wins!"​ Mary has shared her expertise as a keynote speaker and panelist on Security, Incident Response, Identity Management, eDiscovery, Health Information Technology, Compliance, Enterprise Architecture, Internal Investigations, ABA Ethics Rules, Data Center Virtualization, and Technology Strategy.
Certifications include CEH, CPT, CISA, CISSP, and several in EA.
Specialties: CISO / CIO / CTO roles, Cyber Incident Response, IT and Operational Strategy, Enterprise Applications and Architecture, Litigation and Forensics, Identity Management, Privacy, EU Data Privacy and GDPR, Data/Information Mapping, Health Care, Health Plan and PBM fraud and investigations, SSAE16 SOC2/3 attestations, HIPAA / HITECH, Expert Witness services, and Internal Investigations.
Education: University of Chicago, MBA, International Business. Georgia Institute of Technology, Masters, Computer Science Engineering, Northern Illinois University, B.S., Information Systems.

Western Alliance Bank Settlement Services Group is proud to present this valuable, complimentary webinar on class actions.
We bring years of expertise supporting all phases of the settlement process from escrow through distribution with a single point of contact. Our committed team offers a highly personalized banking experience with a focus on exceptional service, flexibility and responsiveness.
______________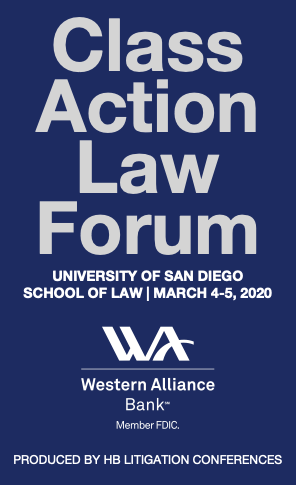 Save the date for the
Class Action Law Forum
March 4-5, 2020