---
Conference Chairs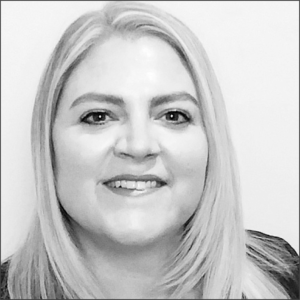 CHARITY C. HYDE
Member
Bennett, Bricklin & Saltzburg, LLC

JACOB S. PARSONS
Managing Director
The Claro Group
---
Where
The Roosevelt Hotel
45 East 45th Street
New York, NY
888-833-3969
CLE
This event will be eligible for CLE
Conference Registration Rates
Complimentary: In-house counsel (space limited)
   *2 per/co. $450 each add'l


$695: A

ttorneys in private practice




$395: Attendees

 from 

speaker firms; paralegals; legal admins




$450: Insurance claims administrators 




$1,195: Litigation
 s

ervice providers


Complimentary: Sitting judges
Register or Sponsor via
Our Sales Team:

Suzanne Armstrong
Office: 484.324-2755 x2050


Brownie Bokelman
Office: 484.324-2755 x2120

Contact Us
(484) 324-2755
Send us an 

Email
---
Sponsors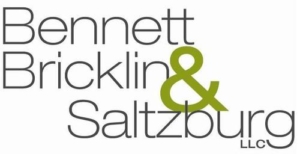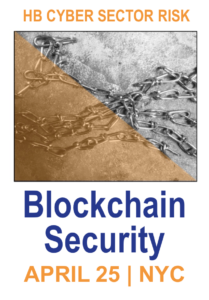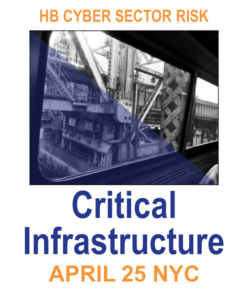 Contact Suzanne for our 2018 Sponsor Menu!
Ask her about the new


HB Target Sponsorship


Get the people there you want!
Suzanne Armstrong
Sales Representative
Email 
(484) 324-2755 x2050
Want to speak at a future event?
Send us your idea!

Look who's attending!
Akzo Nobel Inc. | Allianz Global Corporate & Specialty Allied World Insurance Company | Allstate Insurance Company | Altria Client Services LLC | American Airlines| Ameriprise Financial | Ankura Consulting Group LLC | AXA Liabilities Managers, Inc. | BAI | Bayer | BDP International | Bennett, Bricklin & Saltzburg LLC | Berkley Cyber Risk Solutions | BMWNA, LLC | BMW of North America | Carriage House Imports, Ltd. | Christiana Healthcare | The Claro Group| CBRE, Inc. | Coface North America Insurance Company | Delaware River Port Authority | Eisai Inc. | Empire Resorts, Inc. | Es Par Ta | Everest Insurance | Everest | Fastcase | Inform | Insurance Services Office, Inc. | Intersec Worldwide | Jackson Hewitt Tax Services Inc. | Jackson Lewis P.C. | K. Hovnanian Companies, LLC | Kumon North America, Inc. | Lendlease Americas | Lincoln Property Company | Littleton Park Joyce Ughetta & Kelly LLP | Mari Henry Leigh & Associates, LLC | Leigh-galese Legal Cost Consulting | Marsh USA | Marsh | McCusker Anselmi Rosen & Carvelli, P.C. | Mendes & Mount | Methfessel & Werbel | Microsoft Corporation | Morgan Stanley | Nationwide Insurance Company | Newark Housing Authority | Norris McLaughlin & Marcus | NYC Dept of Environmental Protection | Omnigon Communications, LLC | Politicom Law LLP | PSEG | QBE North America | Rivkin Radler LLP | RSA Security | Rymax Corp. | Sanofi US | Schindler Elevator Corporation | SCOR | Social Detection Inc. | Sony Corporation of America | State Farm | SUEZ North America Inc. | Suitsupply | Swiss Re | TDC Specialty Underwriters | Thomson Reuters | Trinitas Regional Medical Center | Vanter Cruise Health Services Inc.  | Veritext | Western World Insurance | Willis Towers Watson | Wood, Smith, Henning and Berman, LLP | Zeichner Ellman & Krause
This event is quickly becoming one of the most educational, on-point events that addresses the most cutting issues facing companies today. In addition, the faculty features experienced in-house counsel, leading practitioners, former government attorneys, and other subject matter experts. New: This event will be simultaneously webcast around the world! We are trying to contain our excitement, but don't contain yours. Contact us about participating or getting a feed for your organization.

Welcome Reception | Monday, April 23 | 5:30 p.m.
Join us the evening before the event at The Roosevelt Hotel for faculty and attendees. Also in attendance will be the faculty and participants of the day's Mass Torts Judicial Forum with Hon. Marina Corodemus and JAMS plus a bonus for New York sports fans. Meet two sports legends:  Former New York Knicks shooting guard John Starks and former New York Giants running back Ottis "O.J." Anderson!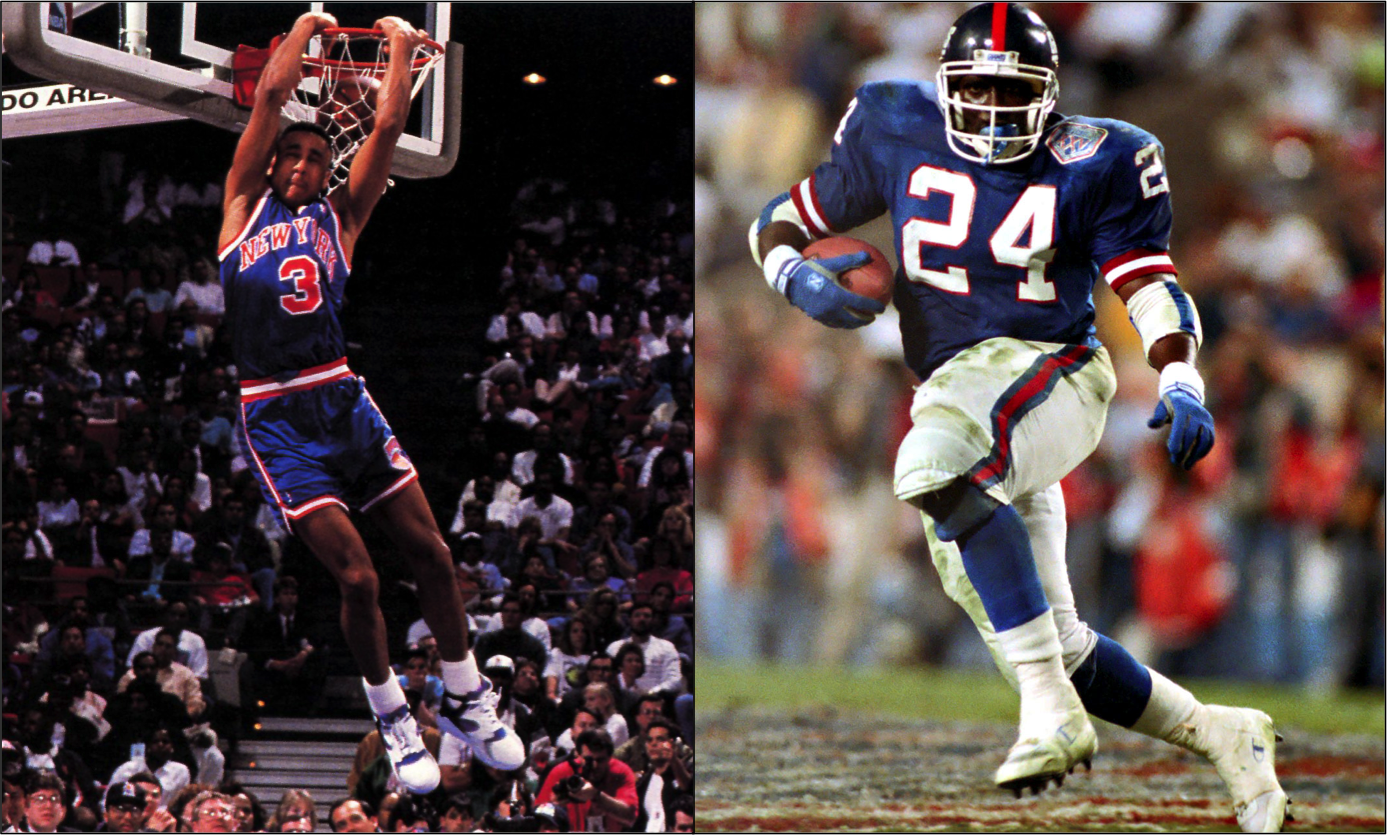 AGENDA
---
7:30

| Registration Opens 

 
8:45

 | Welcome

 
9:00 

 


Phishing
& Social Engineering
Infosecurity Magazine recently wrote: "The Business Continuity Institute (BCI) has called for improved user education and cyber resilience after revealing that nearly two-thirds (64%) of global firms have experienced at least one cyber 'disruption' in the past year. The BCI's latest Cyber Resilience Report comprises interviews with 734 respondents from 69 countries, and found one in six (15%) had experienced at least 10 disruptions in the 12-month period." A BCI spokesman confirmed to Infosecurity that "disruption" refers in this case to "any cyber event that has a negative impact on the organization." Phishing and social engineering were the primary cause of more than half (57%) of disruptions, highlighting the urgent need for improved user education. Those figures echo findings from this year's Verizon Data Breach Investigations Report (DBIR), which revealed phishing was a part of 21% of attacks in 2016, up from only 8% the year previous.  
Speakers
John "Jack" Barrett, Partner, Bennett, Bricklin & Saltzburg, LLC
Anahi Santiago, CISO for Christiana Care Health System
Dan DeLoof, CPCU, Underwriting Specialist, Cyber, Tech, Specialty PI, Allianz Global Corporate & Specialty
Kimberly B. Holmes, RPLU, Vice President, Health Care, Cyber Liability & Emerging Risks, TDC Specialty Underwriters
Joe DePaul, Practice Leader, Cyber/E&O, Willis Towers Watson
What we will cover:  
Overview of the risk.
Ransomware.
Building cyber and organizational resilience.
9:50

 


iRobot: Autonomous Vehicles
— 
"
I will get you sued."
Semi-autonomous and autonomous vehicles are already on our roads. What safety regulations are in place or being proposed? What about drivers' concerns about their privacy? What liability do manufacturers face? What about the "drivers" and owners? What is the insurance industry saying?
 

Are we ready for our cars to drive us?  "In a word, no," says an article posted by Allianz eBroker in the UK.  "Given the necessary regulatory work and legal and infrastructure changes needed, if a manufacturing breakthrough meant autonomous cars became widely available from tomorrow, the world wouldn't be ready. But things are starting to move in this space and conversations and plans have started taking shape across the world. The fact that many places and companies are testing the technology so vigorously shows how seriously this disruptive technology is being taken. The necessary infrastructure developments and attitudes won't simply appear overnight, but it seems like only a matter of time before autonomous vehicles dominate our roads."
Speakers
Kevin Blake, Partner, Bennett, Bricklin & Saltzburg, LLC
Renee Ramirez, Legal Claims Analyst, American Airlines
Catherine Muldoon, Chief Legal Officer, BDP International
Leigh Tuccio, Underwriting Specialist, Cyber, Tech, Specialty PI, Allianz Global Corporate & Specialty
Doug Howard, Vice President, Global Services, RSA Security
What we will cover:
Overview of the technology and the marketplace.
Review of current and pending regulation.
Personal injury and property damage risks.
Privacy and data security risks.
Insurance coverage implications.
---
10:35 |

Break

 
---
10:50

 


Artificial Intelligence 
& Forensics 
A.I. Expert Matt Coatney writing in Metropolitan Corporate Counsel: "For corporate legal department teams that are prepared to embrace the power of AI, there is vast potential for increased corporate security, greater productivity in litigation management and improved corporate investigations capabilities. Corporate legal departments, no matter how large or small, can no longer escape the fact that AI capabilities are real. AI is no longer a futuristic concept relegated to science fiction hobbyists. A 2016 survey conducted by the National Business Research Institute (NBRI) found that 38 percent of enterprises are already using AI technologies, and 62 percent will use AI technologies by 2018." 
Some wonder how much A.I. in the form of bots will impact the practice of law. Microsoft's Dennis Garcia recently wrote: "Attorneys should not worry about being replaced by bots anytime soon. Instead the emergence of bot-focused technology to enable organizations to build deeper connections and offer better service to their customers and other stakeholders will provide attorneys with more opportunities to deliver impactful legal services to their clients."
Speakers
Dennis Garcia, Assistant General Counsel, Microsoft Corporate, External & Legal Affairs
Daniel Garrie, Managing Partner, Law & Forensics; CISO, Zeichner Ellman & Krause; Mediator, Arbitrator and Referee, JAMS
Jeff Tutton, President, Intersec Worldwide 
What we will cover: 
Defining artificial intelligence and how it's being used today. 
Potential applications to legal departments and law firms. 
Data privacy considerations.
Cybersecurity: an increased risk.
Liability resulting from inaccurate or offensive information that results in harm to others.
Intellectual property:  potential for extensive patent litigation. 
Regulatory guidelines and industry standards.
---
11:40


Pressure Points:


Tackling Operational Challenges Facing Corporate Counsel
With hourly rates at major law firms historically outpacing other economic growth indicators, it is not surprising that, in the last five years, law departments everywhere have come under increasing pressure from the top to reduce or mitigate their legal spend.  It is a lot to juggle while still delivering quality representation and results.
In this special session, practicing attorney, author, expert witness, neutral and business owner, Mari Henry Leigh will bring 30 years of insights on better managing complex engagements and legal operations to her overview of industry trends that corporate counsel (and their legal service partners) simply cannot ignore, and provide practical tips on what in-house law departments can do to successfully control and reduce their bottom line while maintaining quality of service. Learn which law department initiatives appear to be working and which do not.
Mari is founder of her eponymous Chicago-based law firm, Mari Henry Leigh & Associates LLC d/b/a Leigh-galese Cost Consulting, a service dedicated to solving complex legal spend and operational issues. Mari is a co-author of a chapter on budgeting and cost-control for the highly-regarded "Successful Partnering between Inside and Outside Counsel," a practical and exhaustive guide produced jointly by Thomson Reuters Westlaw and the Association of Corporate Counsel.
12:00 |

Lunch 

 sponsored by Veritext Legal Solutions and Bennett, Bricklin & Saltzburg, LLC
---
1:10

 


Social Media Ethics
& Best Practices
We'll review the pervasive world of social media, providing attendees with focused information on its integral presence in the practice of law from an ethical, discovery, evidentiary and practice perspective. Technology advancements have created many grey areas in terms of reasonable expectations of privacy and have blurred the lines of public and private identities. Ethical considerations and requirements, as well as new case precedents, mistrials and sanctions are popping up daily throughout the country due to the misuse and lack of understanding of the affect social media now has in the work environment and practice of law. Attendees will come away armed with specific techniques and tools to identify and collect evidence from social media sources.
Speakers
Michael Murray, Director, Client Solutions, Veritext Legal Solutions
Michael Petrie, CEO & Co-Owner, Social Detection Inc.
Todd H. Girshon, Principal, Jackson Lewis
What we will cover:
What is social based media?
Why is social based media important to attorneys?
How social media can cost you: public pitfalls and poor judgment
What should you be considering ethically?
Online research tools and resources
Ways to consider and capture social media evidence
Considerations when developing social media policies
Jurors, social media, judges & mistrials
---
2:10 |

Break

 
---
2:25
Seven Principles that

Revolutionize Mass Tort Case Management 
Speakers
Ed Bell, Senior Managing Director, Ankura
Jennifer Alpert, Managing Director, Ankura
The average length of an MDL is 6 years.  Actions you take and court orders you draft early in a case could impact you for years, and will drive efficiency.  The processes and technology that you implement to organize, collect, and communicate information with your team and with opposing counsel need to evolve with the case, and should be examined regularly.  With an effective mass tort case management system in place, you can devote your full attention to the strategic development.
In this session you will:
Learn how implied decisions made early in a case could impact long term efficiency

Learn to design court-ordered forms to optimally and consistently collect information from opposing counsel

Learn ways to organize and extract value from data gathered from disparate sources

Learn tools for responding quickly and confidently to requests from Judges and Special Masters

Learn how technology can support people and processes for effective case management through the lifecycle of a case
3:00

 


Interacting with Government:
Navigating a 
Labyrinth of Laws
It has become increasingly challenging for corporations that interact with elected government officials to remain compliant with the myriad of federal, state, and local laws that regulate lobbying, political contributions, and gifts to government officials. Lobbying and other corporate political activities often are highly regulated, and companies need to be aware of the complex laws that govern corporate interactions with government officials. Such laws can have a wide-ranging impact on companies seeking to influence government decision making. This session will provide an overview of the types of laws in this area and will provide helpful pointers for navigating the briar patch of political compliance law.
Speakers
Wesley D. Bizzell, Assistant General Counsel, Director of Political Law & Ethics Programs, Altria Client Services LLC 
Darrin Lim, Partner and Co-Founder, Politicom Law LLP 
4:00

| Adjourn