SPONSORS
---

Founded in 2004, eTERA Consulting is an international, award-winning organization selected by clients to help solve the challenges of complex, big data projects in the areas of information governance, investigations, litigation, regulatory compliance and security breach response. Built by the clients, for the clients®, eTERA provides customized data management solutions at the intersection where legal, data analytics, security and information technology meet. Headquartered in Washington D.C., eTERA maintains offices in Chicago, Detroit, Paris and Shanghai.
---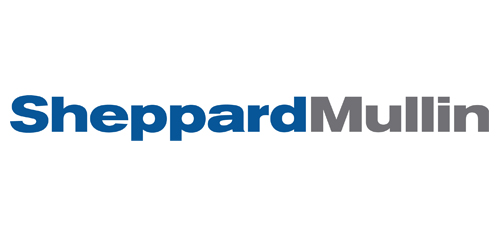 What is the Sheppard Mullin difference? The answer is: YOU. Our clients are our focus. We believe in service, service and…more service. We are a firm that truly puts clients first. And this sets us apart. We don't just give lip service to client service. Every attorney and staff member has a plaque in his/her work space listing our client service expectations. We regularly give "Clients First" awards to attorneys and staff members who "go the extra mile" for our clients. Client service is part of our culture and permeates everything we do. At the end of the day, however, these are just words. It's all about how we work with you. Service is job number one. You will be able to tell once we meet you and begin working together.
---

Our experience, our expertise and our enthusiasm work collaboratively, to achieve one primary objective, to drive down the enterprise's overall cost of risk. That is our single mission, our benchmark, our performance measurement and how we are rewarded. Our value proposition is simply to deliver better solutions, by more experienced professionals, more efficiently.
Hanover Stone Partners provides risk management and advisory services to help its clients reduce the total cost and volatility of risk. We bring together leading industry experts who focus on identifying, analyzing, managing, and financing organizational risk. Our multi-disciplinary, cross-industry approach ensures we look at issues objectively, creatively and comprehensively, whether we are evaluating existing risk management programs, devising and implementing new strategies, or providing unbundled risk services. Hanover Stone Partners' approach increases our clients' confidence that risks have been addressed, earnings protected, and liquidity preserved in today's environment where risks continually change. Our three distinctive businesses are focused on better understanding your organization's unique risk profile, eliminating or reducing exposures to loss, driving down costs and giving clients a competitive advantage.
---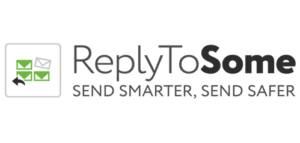 If you've ever sent out a career-threatening email at 2AM, on your sixth cup of coffee, you're in good company – that's when the story of ReplyToSome began. In 2014, after years of searching for an off-the-shelf technical fix that would address Outlook's limitations, Peter Norman decided to build it himself.  He and his partners formed Winnieware LLC to improve the way Outlook handles the needs of professionals on complex, messy projects. The result: ReplyToSome, with intuitive features that include an interface that displays email addresses in easy-to-read rows, helping to quickly sort, find, and edit addresses; a set of tools automatically identify addresses that have been omitted or unintentionally added to an email; and a simple, efficient way to create, modify, and use distribution lists.
---

The Chartered Institute of Arbitrators (CIArb) is a not-for-profit, United Kingdom registered charity working in the public interest through an international network of branches. It has a global membership of approximately 14,000 individuals in 133 countries that have professional training in private dispute resolution. The purpose of the Chartered Institute of Arbitrators is the global promotion, facilitation and development of all forms of private dispute resolution to maximize the contribution that dispute resolution practitioners make.
The Chartered Institute's North American Branch (NAB) represents the Institute in the United States (with the exception of the New York, New Jersey and Connecticut areas), Canada, Mexico and the Cayman Islands. The NAB is active in encouraging and promoting the use of ADR as an alternative to the traditional methods for resolving disputes. The NAB hosts and sponsors conferences, training programs, networking and development opportunities across its geographic territory, allowing members and participants to develop dispute resolution skills and network effectively in this competitive market.
Members of the CIArb are part of the largest group of international arbitrators, and routinely handle international arbitrations in the US and elsewhere throughout the world. For more information, contact Terry@moritzlaw.com or KSDlaw@comcast.net.
---
Attention marketing directors!
If you have a potential speaker for this or related events, please send us a proposal!