---
Event Co-Chairs
---
Bruce Malter



Vice President of Consulting Solutions | eTERA Consulting
Malter is responsible for developing eTERA Consulting's client engagement program as well as enhancing the company's consulting service offerings, while growing the Midwest client base. Mr. Malter joins the leadership team, bringing over 25 years of experience with professional services companies and technology providers. In his previous position,  Malter was the Vice President of Sales for a technology company
based in Chicago. Malter brings decades of global sales and business development acumen, with an extensive focus in eDiscovery and litigation support. Malter has a B.A. from the University of Illinois and an M.B.A. in Marketing from Loyola University. He is on the board for the Masters Conference, serves as the chapter President of the Chai Tech Professional Networking organization and is the chapter President of bDiscovery Chicago.
Katherine Smith Dedrick
Attorney | Risk & Insurance Consultant | Entrepreneur
Dedrick brings her years of experience working as a lawyer and a consultant in the insurance industry, to benefit commercial clients, their boards and executives. Her domestic and international experience is focused on risk management, claim management, insurance and related governance matters. With both a JD and MBA, she brings a holistic approach to the cornerstone of governance, risk and insurance. She is Principal of KSD Global Consulting Inc. and a Senior Risk Advisor at Hanover Stone Partners LLC. Dedrick has deep experience across all lines of insurance, including complex matters ranging from toxic tort to property and business interruption to cyber and directors' and officers' liability, as well as international insurance compliance issues. Dedrick is one of the founding members of Risk Worldwide LLC, an international insurance and claim consulting company that served commercial policyholders. Risk Worldwide was part of a joint venture in New Zealand, where Ms. Dedrick worked for three years assisting commercial companies with their business interruption and property claims stemming from the earthquakes in Christchurch. Dedrick has been an expert witness for a major hotel on insurance matters. She is a former partner of Chicago law firms Childress Duffy and Hinshaw. She has received several awards, including multi-year designation as an Illinois Super Lawyer®. She is also a recipient of the Women's Bar Association of Illinois Women With Vision Law Award and Business Insurance's Women to Watch Award. Education: MBA, The University of Chicago Booth School of Business; J.D., Chicago-Kent College of Law, Illinois Institute of Technology; B.S. Business, Arizona State University.
Speakers
---
9:00 | Data Security: Risk and Preparation
Dan Safran

LegalShift LLC
Dan Safran is President/CEO at LegalShift, LLC.  LegalShift is one of the leading management consulting and advisory firms, focused on the legal market.  This professional services company teams with law department and law firm clients to visualize and deliver operational improvements. LegalShift's services span strategy, people, process and technology to exploit the new  opportunities presented by the changes in the legal market.
Dan brings over 30 years of services growth and enablement experience to LegalShift's clients.  He is an advocate and solution innovator targeting the disruptive change facing the legal world.  Dan and his team drive legal operational improvements to global, national, regional and local clients with an emphasis on improving collaboration and enabling transparency between the co-dependent legal players.
Prior to LegalShift, Dan spent 15 years as EVP at PLA in charge of its Legal Market and Management Consulting practice groups.  From 2012-2014, Dan operated as co-President of PLA.   Dan was President of Project Leadership Consulting, a pure play management consulting advisory business, until this entity was sold to PLA in 2002.
Previously, Dan has held various positions as President, Chief Operating Officer and Chief Information Officer at a variety of international public and private companies and law firms.  Dan's classical consulting training emanated from eight years spent at Arthur Andersen/Andersen Consulting (now Accenture), early in his career.
Brock Wanless

Groupon
Based out of Groupon's Chicago headquarters, Brock Wanless is Groupon's Managing Counsel – Global Privacy & Regulatory. Brock has over 13 years of diverse experience counseling and leading key regulatory initiatives for public companies, privately-held companies, and non-profit organizations. In his current role, Brock leads Groupon's global privacy and regulatory legal team, which is responsible for privacy and data security, regulatory compliance, consumer protection matters, and government affairs.
Bruce Radke Vedder Price
Radke joined the Chicago office of Vedder Price in 1998. He is a Shareholder and Chair of the firm's Privacy, CyberSecurity & Media practice group. Mr. Radke has been selected by his peers as a Leading Lawyer in Commercial Litigation, Computer & Technology Law and Data Privacy. He regularly counsels private- and public-sector clients on various privacy and data security issues. He has  drafted and reviewed data privacy and security policies and procedures to ensure compliance with HIPAA, HITECH, COPPA, GLBA, Payment Card Industry (PCI) Data Security Standards, state breach notification laws, international data security laws and other privacy-related laws and regulations. Additionally, he has counseled clients in the development and implementation of incident response plans. Education: University of Illinois College of Law, J.D., 1993, magna cum laude; University of Illinois, B.A., 1990, cum laude.
Tomas M. Thompson

 Vocke Law Group
Thompson is a trial lawyer with significant experience resolving insurance, accounting and professional liability disputes nationwide, including class actions, multi-district litigation and arbitrations. Mr. Thompson is also a frequent speaker and writer on technology and electronic discovery issues, and he routinely handles cyber investigations and responses to regulators and requests from governmental agencies and prosecutors.  Mr. Thompson is a 2001 graduate, with honors, of the University of Montana School of Law, where he was editor of the Public Land and Resources Law Review, and a magna cum laude graduate of Wabash College.
Joe Rickard InCapital
Rickard is the CTO and a Partner of Chicago based Incapital, LLC. Incapital is recognized as a technology leader in financial services – with current new bond issues exceeding of $130MM per week. Joe is also the co-founder of OFFSITE LLC, a business continuity campus in Kenosha Wisconsin specifically designed to meet the regulatory requirements of both financial services and healthcare. The facility is managed similar to shared Executive Offices – where firms have suites dedicated to their people and equipment.
10:00 | eDiscovery: Federal Rules, Recent Rulings & Strategy
Sean Byrne Byrne Law
Sean Byrne is the founder of Byrne Law.  He is a recognized authority on the application of process and technology to the practice of law, with a strong background in artificial intelligence, information governance, computer forensics, electronic discovery, privacy, and process design and improvement as a litigator, in-house counsel, and consultant. Sean has served as General Counsel for two companies in the technology space, a senior executive for two prominent Legal Process Outsourcing companies, outside counsel, and as a member of the Investigative, Dispute Advisory and eDiscovery teams of three prominent global consulting firms.  These experiences have given Sean a unique skill-set and perspective on many areas of business and law. This combination of legal expertise and business acumen allows him to craft efficient and practical solutions to real world problems.
Sean is a member of the Seventh Circuit Electronic Discovery Pilot Program, where he co-chaired its Technology Sub-Committee from 2009 to 2016. He also recently assisted the Association of Electronic Discovery Specialists ("ACEDS") create a rigorous certification exam to objectively measure the knowledge and skill of e-discovery practitioners.  He was one of the first attorneys in the country to sit for certification, and now to holds the CEDS certification as a member of the ACEDS inaugural class.
Sean received his Juris Doctor from The John Marshall Law School, where he was a member of its Law Review. In addition to his law degree, he holds a Project Management certification from DePaul University, and is also a certified Six Sigma Green Belt, trained in process mapping, improvement and waste reduction.  Sean has practiced law since 1998. He is a member of the Illinois Bar and is admitted to practice before the United States District Court for the Northern District of Illinois.
Peter Berk Funkhouser Vegosen Liebman & Dunn LTD
Berk is a skilled advisor, working with individuals, small and mid-sized businesses and publicly traded companies in connection with on-line, electronic, and technology issues, advising his clients on drafting and revising social media, technology data protection, data retention and other policies, internal investigations, pre-litigation preparedness and dispute resolution, and handling litigation in administrative forums, and state and federal courts. Peter's experience and expertise allow him to creatively, proactively and efficiently deal with emerging issues of law, limit a client's risk, and promote the client's business goals. Peter's successful representation of clients in court include representing a local tour company in trademark and cybersquatting litigation against a long time competitor, which, after defeating the competitor's motion to dismiss, Peter was able to negotiate a favorable settlement resulting in, among other things, the transfer of six infringing domain names. Peter also previously represented a well-known Chicago blogger who was sued by a company mentioned in a posting on the blog. Peter defended the blogger, successfully arguing that the blogger was immune from suit under the federal Communications Decency Act, one of the first, if not the first, case in Illinois in which that immunity was applied to an individual blogger. Peter continued advising the blogger on other lawsuit and publication issues.
Debbie Reynolds Eimer Stahl
Reynolds is the Director of EimerStahl Discovery Solutions llc, a subsidiary of Eimer Stahl LLP, as well as an Adjunct Professor at the Georgetown University School of Continuing Studies for Legal Project Management. Ms. Reynolds is a proven and recognized global thought leader in the eDiscovery, Information Governance, Litigation Services, Legal Operations and Legal Technology industries.  Ms. Reynolds has demonstrated extensive expertise in the development, management, implementation and evolution of eDiscovery, best practices, personnel development and litigation technology.  Ms. Reynolds has more than 20 years of experience in management, operations and implementation of traditional and legal project management for leading law firms including WilmerHale, Orrick and Morgan Lewis. Ms. Reynolds' combined law firm, management and technology expertise include developing global litigation and managed services strategies for Bowne Business Solutions, as well as many years of law firm expertise in directing eDiscovery and litigation services operations. She is a frequent speaker and contributor to legal technology industry conferences and is a published author.
Stuart W. Hubbard 
Lawyers Advocate, Inc.
Stuart W. Hubbard has over twenty-five years of experience in the legal technology industry.  He has spent much of his career in software development, but he is also well known as a consultant, writer, and educator.  He is the co-founder of Lawyers Advocate, Inc., a consulting firm and continuing legal education provider based in Denver, Colorado that advises private law firms, corporate legal departments and the courts on all aspects of law office automation, management, and economics. He counts many of the AmLaw 100 among his clients and he has provided expert testimony on e-discovery issues in both state and federal courts. Stuart was an undergraduate at the University of Delaware, and he completed an M.A. degree and all course work toward a Ph.D. in computational linguistics at the University of Kansas He has served on the Board of the Denver Paralegal Institute and has been active in the Law Practice Management Section of the American Bar Association. He is also a member of the Litigation Advisory Board at Thomson-Reuters, the EED Strategic Advisory Board at Merrill Corporation, and the Advisory Board of the Legal Electronic Document Institute, in addition to being active in working groups of The Sedona Conference.  Stuart is widely published on topics related to the application of technology to law practice, and has presented papers at annual meetings of the National Court Reporters Association, at LegalTech New York, and at various regional and national bar association meetings and legal technology conferences, as well as at hundreds of accredited Continuing Legal Education programs across the country. He has published three books on the technology industry, including "Technology and Law Practice." He currently serves as Director, E-Discovery and Litigation Support, for Bradley LLP, a law firm based in the southeast with eight offices and over 500 attorneys.
11:15 | Breakout Sessions
A | Internal Investigations
Michael Dwyer Motorola
Dwyer is Project Manager in the Office of the Chief Administrative Officer, Motorola Solutions. Michael Dwyer is an experienced technology professional with over 20 years of legal analysis and management experience. Michael has extensive experience developing and implementing various corporate operational strategies, policies and platforms related to the legal function, including litigation preparedness plans, matter decision analytics and legal spend management.
XXxxxxxx xxxxxxxx xxxxxxx xxxxxx xxxxx xxxxx xxxx 
X
Dan Birk 

Eimer Stahl
Dan Birk is a partner at Eimer Stahl LLP in Chicago. Dan focuses his practice on civil and criminal antitrust litigation and other complex civil and criminal matters and has extensive experience representing clients in nationwide class actions, grand jury investigations, and government enforcement actions in a wide variety of contexts, including in the auto parts, energy, electronics, insurance, agriculture, and food industries. Dan is a member of the Sedona Conference, has published articles on the jurisdiction of the federal courts in the Harvard Law Review and the Yale Law Journal and an article on mutual fund fee litigation in the Northwestern University Law Review, and is a recent contributor to Proof of Conspiracy Under Federal Antitrust Laws, a publication of the American Bar Association's Antitrust Section. In 2015, he was recognized by Leading Lawyers as an Emerging Lawyer in Antitrust Law. Before attending law school, Dan taught English at high schools in Brooklyn, New York and Vienna, Austria.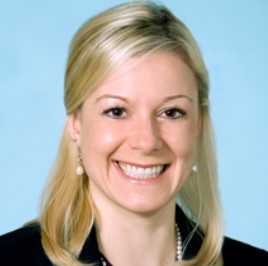 Coral Negron

Jenner & Block
Coral is a partner in Jenner & Block's Chicago office. Ms. Negron is a member of the firm's Litigation Department.  As a member of the White Collar Defense and Investigations practice group, Ms. Negron focuses on internal investigations and corporate compliance programs.  Ms. Negron has experience in matters involving the Foreign Corrupt Practices Act, including conducting internal investigations, due diligence reviews, and a large FCPA compliance monitorship.  Before joining the Firm in 2012, Ms. Negron served as a law clerk to the Honorable Andrew J. Kleinfeld of the United States Court of Appeals for the Ninth Circuit. Ms. Negron is admitted to practice in Illinois, the District of Columbia, and before the United States Court of Appeals for the Ninth Circuit.
B | Employment Law: Risks, Compliance, Case Survey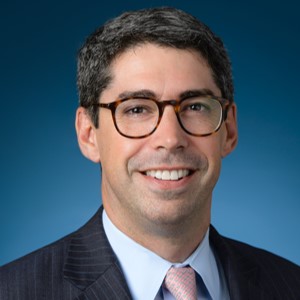 John Storino, Jenner & Block
John R. Storino is a litigator who focuses on commercial litigation and professional responsibility.  He has experience in issues ranging from breach of contract, civil rights litigation and election law to insurance coverage, pension fund litigation, product liability and employment disputes. Mr. Storino is the co-chair of the Professional Responsibility Practice Group and he routinely represents lawyers and law firms in various different matters, including malpractice litigation, conducting internal investigations at law firms and representing attorneys before disciplinary agencies.  In 2008, the Law Bulletin Publishing Company named Mr. Storino one of "40 Illinois Attorneys Under 40 to Watch."  Illinois Super Lawyers has regularly recognized him in the areas of business litigation and professional liability defense.  Mr. Storino has tried jury and bench trials and has successfully argued cases before the United States Court of Appeals of the Seventh Circuit.  He has represented clients in criminal and civil investigations instituted by various governmental entities.  Mr. Storino served as one of the team leaders conducting an investigation and producing an internal report to the board of directors for General Motors Company with regard to events leading up to certain recalls stemming from faulty ignition switches.  In a 70-day period, a multidisciplinary team collected and searched in excess of 41 million documents and records and conducted more than 350 witness interviews.  The firm team coordinated GM's response to several federal agencies and Congress.  For several years, Mr. Storino served as a special assistant attorney general for the State of Illinois representing the governor and other state officials in First Amendment cases, political discrimination cases, and retaliatory discharge claims.  Mr. Storino maintains an active pro bono practice and is active in national, state and local politics.  He served on Illinois Attorney General Lisa Madigan's Transition Team in 2002 and on Illinois State Treasurer Alexi Giannoulias' Transition Team in 2006.  He participated in the Florida 2000 presidential recount.  Mr. Storino received his B.A. and J.D., with honors, from the University of Notre Dame.  Mr. Storino was a member of the Notre Dame Soccer Team.
Maureen Murphy Kopon Airdo
Maureen represents not for profit and commercial organizations, including corporations, schools, social service organizations and religious institutions. Maureen focuses her practice in employment law, tax law for tax exempt organizations, school law and general corporate law. Maureen has defended numerous claims before the EEOC and state and local human rights agencies and has litigated and tried discrimination and employment cases, tort claims, commercial disputes and Section 1983 claims in state and federal court.  Prior to joining Kopon Airdo, Maureen served as General Counsel for the Archdiocese of Chicago and as senior counsel for its operational affairs, advising and representing Archdiocesan entities in Cook and Lake Counties, including parishes, elementary and secondary schools, the Archdiocesan cemetery system and other agencies. Maureen has also been a frequent presenter at in-house training sessions and at national conferences on employment law.
Ali Jubelirer Groupon
VP and Deputy General Counsel, Employment and Director, Global Compliance Ali Jubelirer came to Groupon in November 2011 following a six year stint at Tribune Company as in-house counsel and a five year stint at Seyfarth Shaw LLP, where she concentrated her practice on employment litigation. Ali leads the compliance, employment, and immigration functions of the Groupon legal department. With respect to compliance, Ali develops global policies and employee training, oversees internal investigations, and advises the business on compliance with applicable laws and Groupon policies, like the Global Code of Conduct and Anti-Corruption Policy. Ali also handles all facets of labor and employment law (including immigration), advising HR and business partners on state and federal employment laws; drafting employment/consulting contracts and employment policies; and consulting on day-to-day employment issues.

Charles Krugel

Krugel Law

As a management-side labor/employment attorney and human resources counselor, Krugel has more than   20 years' experience, 15 of which have been spent running his own practice. His clients are small- to medium-sized companies in a variety of industries. Besides providing traditional L&E law services, he advises companies in instituting preventive and proactive HR functions with an eye toward resolving issues internally — avoiding litigation or agency complaints. He has negotiated hundreds of L&E agreements and contracts, including non-compete and severance/separation agreements, collective bargaining contracts, and related labor agreements. He has argued dozens of arbitrations, mediations and agency cases/complaints and has resolved hundreds of labor grievances and similar in-house complaints and in-house investigations. "My career choice is the result of a long running fascination with workplace behavior, management styles, and how and why people end up in particular vocations," Krugels says. Education: J.D., Ohio Northern University; M.A. Industrial / Organizational Psychology, University of North Carolina at Charlotte; B.S. Psychology, Bradley University.
1:30 | Directors & Officers: Risks, Compliance, Case Survey
Katherine Smith Dedrick 

(See above bio for this conference co-chair.)
Erik M. Severeid

Hanover Stone Partners LLC
Erik M. Severeid is a senior advisor of Hanover Stone Partners, LLC. He joined Hanover Stone Partners in 2013 and has more than three decades of experience in international insurance broking and risk advisory services.
Most recently, Mr. Severeid was director of Strategic Development and International Practice Leader for eight years at the insurance brokerage, Rutherfoord International. In addition to working directly with clients that had international exposures, he was responsible for the firm's international placement activities and establishing and maintaining relationships with partner insurance brokerages and networks on a worldwide basis.
Previously, from 1997 to 2004, he was with Marsh Inc., where he served as managing director and Northeast Region International Practice Leader. Among other responsibilities, he helped establish an international network for a U.S. domestic insurance company and developed standards for serving the risk and insurance services needs for U.S. operations of clients based outside the country.
Earlier, for nearly two decades, Mr. Severeid was with Johnson & Higgins (now part of Marsh), where he held various positions in international client management in the U.S., as well as in the offices of the firm's partner brokerages in France, Germany, and Denmark. He began his career with Alexander & Alexander (now part of Aon), serving in New York and Chicago.
2:00 | Alternative Fee Arrangements

Mari Henry Leigh

Legal Fee Solutions LLC

Leigh is the vice chair of Legal Fee Solutions one of the nation's premier service firms dedicated to addressing attorney fee disputes and related litigation management issues. Mari is a licensed attorney and a Certified Litigation Management Professional ("CLMP") and uses her prior and related experience in a wide variety of complex civil litigation matters to enhance and inform her consulting practice at Legal Fee Solutions.

At Legal Fee Solutions, Mari specializes in providing managed and disputed attorney services to commercial, corporate, insurance and financial services clients as well as providing reasonable fee and legal cost allocation testimony on behalf of companies and high net-worth individuals that find themselves embroiled in prevailing party fee-shifting litigation or independent counsel reimbursement disputes. Mari also provides insurance, corporate and, specifically, pharmaceutical clients with comprehensive litigation management and legal operations services including the efficient execution and implementation of litigation strategies, the implementation of prospective cost containment and cost recovery/reimbursement initiatives (including ESI-discovery initiatives) and budgeting, predictive modeling and financial reporting on mass-tort, multi-jurisdictional litigation and other complex litigation.  Mari has conducted over 200 legal bill review audits and managed or reviewed over $2 billion in legal fees over the course of her career. Currently, Mari assists in-house counsel of a global pharmaceutical company managing aspects of a mass tort, multi-jurisdictional litigation involving approximately 10,000 plaintiffs in actions pending in a federal MDL, two consolidated state court actions, a tribal court and approximately a dozen other state court venues. She has testified by affidavit, deposition and at trial on numerous occasions. She also serves as a mediator, facilitator and arbitrator of attorney fee disputes. In addition to a number of professional organizations Mari participates in with respect to her legal practice as Cozen O'Connor, an affiliated company, Mari is also a past chair of the Chicago Bar Association's Professional Fees Committee and served on the Board of Directors for Claims and Litigation Management Alliance's (CLM) from 2007 to 2011.  Referred to as the "Granddaddy of legal bill review" and "one of the first attorneys people go to [on billing and litigation management issues]" by colleagues and clients, Mari is most proud of her conceptual brainchild: the CLM's Litigation Management Institute, held each fall at Columbia Law School in New York. The LMI is a certification program for attorneys and claims professionals and is designed to bridge the gap between legal theory and business and to certify candidates in the specific area of litigation management. Mari serves as a Chancellor and is on the Faculty at the LMI, which certifies about 95 candidates a year.
2:30 | Recent Rulings: Data Breach Class Actions
David Almeida, Sheppard Mullin
David S. Almeida, a Partner in the Business Trial Practice Group in the firm's Chicago office, focuses his nationwide practice on navigating clients through class action lawsuits, complex business litigation and regulatory investigations across a variety of industry sectors including telecommunications, marketing and advertising, hospitality and healthcare.  David is widely recognized as an expert in consumer fraud and privacy class action defense, and was recently named an Illinois Super Lawyer following the successful defense of numerous bet-the-company class actions.
David is a Co-Team Leader of the firm's consumer class action defense team and the firm's Telephone Consumer Protection Act practice group, as well as an active member of the firm's Privacy and Data Security, Food and Beverage, Hospitality and Healthcare groups.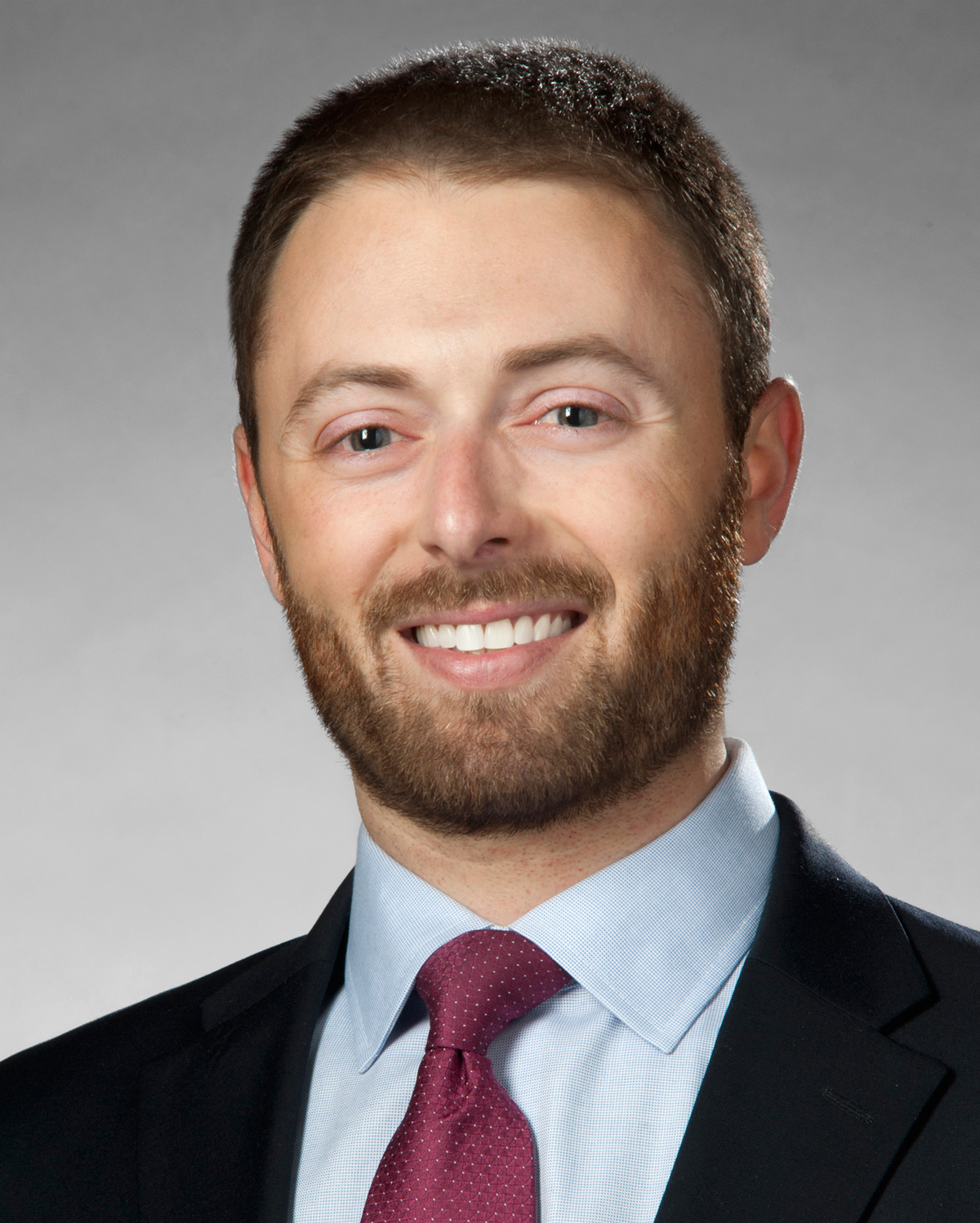 Mark Eisen, Sheppard Mullin
Mark Eisen is an associate in Sheppard Mullin's Business Trial practice group, based in the firm's Chicago office. Mark focuses his practice on defending companies against class and individual actions brought under various state and federal privacy and consumer protection statutes, including the Telephone Consumer Protection Act (TCPA) and the Fair and Accurate Credit Transactions Act (FACTA), as well as other consumer-privacy and unfair business practices laws and regulations. Mark also has experience litigating under the Federal Video Privacy Protection Act and Michigan Video Rental Privacy Act, and is well-versed in data breach and data privacy litigation.
3:15 Breakout Sessions
A | Foreign Corrupt Practices Act:  Sanctions / OFAC / Compliance
Dave Butman Hinkhouse Williams Walsh LLP
Butman is a litigator with Hinkhouse Williams Walsh LLP.  He is experienced in litigating and arbitrating insurance, reinsurance and commercial disputes before courts and tribunals across the country. He has served as lead and co-lead counsel to foreign and domestic insurers, cedents and reinsurers in high-exposure, multi-party coverage litigation, as well as to businesses and individuals in contract, antitrust, employment and products liability matters. Mr. Butman's experience ranges from the representation of a major U.S. casualty reinsurer seeking rescission of its reinsurance contracts before a private arbitration panel, to deposing a former justice of the Chilean Supreme Court in connection with a professional liability claim involving the defective design and construction of a gold mine in the Chilean Andes. He has negotiated and concluded commutation agreements, cost sharing agreements and coverage in place agreements with an aggregate value in the hundreds of millions of dollars. Mr. Butman was lead counsel to foreign insurers of an asbestos producer and is responsible for developing and executing the defense and litigation strategy that has resulted in 13 favorable verdicts in 15 trials.  In addition to his litigation practice, Mr. Butman is regularly called upon to advise insurers and reinsurers on U.S. economic and trade sanctions regulations administered and enforced by the U.S. Treasury Department's Office of Foreign Assets Control (OFAC). OFAC regulations present unique challenges to the day-to-day operations of companies in the insurance industry, and Mr. Butman's insurance expertise enables him to effectively advise insurers and reinsurers on the application of OFAC regulations to their business.
Inna Tsimerman Marsh
Inna Tsimerman is the Chief Privacy & International Trade Counsel of Marsh & McLennan Companies, Inc., global professional services firm providing advice and solutions principally in the areas of risk, strategy and human capital through four operating companies: Marsh, an insurance broker, intermediary and risk advisor; Guy Carpenter, a risk and reinsurance specialist; Mercer, a provider of human resources and related financial advice and services; and Oliver Wyman Group, a management, economic and brand consultancy. She was named to the position in November 2010.
Ms. Tsimerman provides strategic advice on a broad range of trade sanctions and other international trade law issues, and on data protection issues.
Prior to becoming Chief Privacy & International Trade Counsel of MMC, Ms. Tsimerman served as Corporate Counsel for Marsh ClearSight, an affiliated company. Ms. Tsimerman held associate attorney positions at DLA Piper and Seyfarth Shaw LLP, and was an attorney in the Legal Department of CNA Insurance in Chicago. Ms. Tsimerman interned in the Legal Affairs Division of the World Trade Organization in Geneva after law school.
Ms. Tsimerman regularly speaks on a variety of sanctions law issues at conferences in the U.S. and abroad.
Ms. Tsimerman received a Bachelor of Arts in International Relations from the University of Toronto and a Juris Doctor from the Illinois Institute of Technology, Chicago-Kent College of Law.
Sarah M. DiLorenzo Arthur J. Gallagher & Co.
DiLorenzo, Corporate Vice President and Chief Compliance Officer for Arthur J. Gallagher & Co., joined the company in February 2014. In her role, Ms. DiLorenzo oversees the global compliance program, which is designed to prevent and detect violations of company policy and the law. Her priorities include implementing the anti-corruption program with focus on the emerging markets; enhancing the compliance training program; raising employee awareness of the channels for raising concerns without fear of retaliation; investigating allegations of misconduct; working with the company's risk management committee to mitigate future risks; and engaging and educating employees on ethical business practices. Prior to joining Gallagher, Ms. DiLorenzo held several in-house roles and worked in private practice. She was Senior Counsel – Global Compliance and Privacy for McDonald's Corporation, where she was responsible for global compliance, anti-corruption, policy development, ethics training, and internal investigations. In her role as in-house counsel for Sears Holdings Corporation, Ms. DiLorenzo advised Sears Roebuck, Kmart, and subsidiaries on a wide range of ethics and regulatory compliance issues. At Allstate Insurance Company, she advised the business on implications of proposed environmental and insurance legislation, including process changes needed to ensure compliance. At the law firm of Merlo, Kanofsky & Brinkmeier, Ms. DiLorenzo defended excess insurers against corporate policyholders through litigation, trial, and appeal of complex insurance coverage actions nationwide. Finally, as corporate counsel for Argonaut Insurance Company, she managed assumed reinsurance coverage claims arising out of asbestos, environmental, and mass tort actions. Education: Ms. DiLorenzo received her law degree from Indiana University School of Law and her bachelor's degree from St. Louis University.
B | Data Security: Insurance & Litigation

Michael J. Waters

Vedder Price

Waters is a Shareholder in Vedder Price's Chicago office. His practice focuses on two primary areas—litigation and data privacy. In both of these areas, Mr. Waters regularly counsels clients on issues involving emerging technology. Mr. Waters is a member of the firm's Litigation group. He has experience handling all phases of litigation, as well arbitration and mediation. He has successfully participated in numerous injunction hearings, Markman hearings, trials and appeals in state and federal court, and he has arbitrated matters before the American Arbitration Association and Financial Industry Regulatory Authority. He regularly works with the firm's Intellectual Property group and has significant experience litigating matters of patent, trademark and copyright infringement, as well as trade secret misappropriation, unfair competition, antitrust and restrictive covenant claims. He also assists businesses in a broad range of commercial litigation matters, including shareholder disputes, merger and acquisition litigation, lending and finance disputes and in defending product liability claims. Mr. Waters is a contributing author for the 2009 edition of the Illinois Institute for Continuing Legal Education Civil Trial Evidence handbook.
Mollie Werwas Kopon Airdo
Werwas practices with the firm's insurance coverage and health care litigation groups. She has represented clients at the state and national level in matters involving complex insurance coverage issues, including personal injury claims, long-tail liability matters, uninsured motorist claims, business interruption claims, and catastrophic property losses. She has counseled clients in drafting manuscript coverage agreements and amendments, tendering matters for defense and indemnification by third-parties, and preparing reservation of rights and denial of coverage letters. Ms. Werwas has also worked with clients in both prosecuting and defending declaratory judgment actions relating to insurance coverage. In addition to her work in the insurance coverage area, Ms. Werwas also represents not-for-profit nursing homes in the defense of litigated claims. She has experience handling a wide range of subrogation claims, including product defect claims, construction actions, employee dishonesty, and traditional tort claims. In this context, she has worked with experts in many disciplines, from the initial stages of investigating causes and origins of losses and injuries, preserving evidence and participating in all phases of litigation. Ms. Werwas has authored articles for the Illinois Association of Defense Trial Counsel on issues relating to the duty to defend and coverage in construction defect claims. She has also presented webinars for her clients relating to cyber liability insurance and preparedness, social media issues, and insurance record retention policies.  Education:  Southern Illinois University School of Law, J.D., 2006, summa cum laude; Southern Illinois University B.A., 2003, English, summa cum laude.
Sean Byrne Byrne Law (See above bio.)

Matthew C. Wolfe

 Shook Hardy & Bacon

Wolfe is an attorney at Shook Hardy & Bacon in Chicago. He has experience in bothcommercial litigation and insurance coverage disputes.  Matt's insurance practice focuses oncutting-edge issues involving coverage for mass torts, personal and advertising injury, and data privacy breaches, among other items.  He both provides advice on coverage issues and litigates them, and has represented both insurers and policyholders in coverage disputes.  Matt also has extensive experience representing companies in response to third-party and governmental investigations and subpoenas, including by the Department of Justice, the SEC, and the Consumer Products Safety Commission.  Matt is a proud graduate, with honors, of the University of Chicago Law School and lives in Chicago with his wife and two daughters.
4:15 | ETHICS: Intersection of Legal Ethics & Corporate Compliance
Peter Norman ReplyToSome
Norman is co-founder of Winnieware LLC, as software company that develops user-centered solutions to common problems faced by lawyers and other professionals. The company's flagship product is ReplyToSome, a Microsoft Outlook add-in application that helps users avoid accidentally sending emails to the wrong people. Before co-founding Winnieware, Peter was a lawyer at the firms Arent Fox and Milbank Tweed, and in-house at SunEdison, focusing on large, multi-party, cross-border project finance, M&A, distressed debt, and private equity transactions. Much of his career was spent in Asia, where he worked and negotiated with a multi-national set of clients and partners including private companies, banks, development agencies, and government entities in countries such as India, Indonesia, China, and Japan. While at SunEdison, he was also responsible for developing and enforcing non-disclosure agreements to protect the company's trade secrets in

Asia, and for other compliance matters such as FCPA investigations. Now based in Philadelphia, Peter has written and spoken extensively about lawyers' ethical responsibilities for protecting confidential information in his capacity as Winnieware LLC's Managing Member and Chief Legal Officer.
Elliot Molk World Kitchen, LLC
Molk has been the Associate General Counsel at World Kitchen, LLC, since 2007, and was recently promoted to Vice President, Associate General Counsel. World Kitchen is a privately-held, global consumer products company located in Rosemont, Illinois that manufactures and distributes Pyrex® glass bakeware, Corelle® tableware, Snapware® storage products, CorningWare® ceramic bakeware and other products found in millions of homes around the world. Elliot serves as a strategic business partner to clients across the organization in the areas of business development, consumer safety, products liability and commercial litigation, corporate finance, labor and employment, commercial transactions and other matters. Prior to joining World Kitchen, Elliot was a partner at Barack Ferrazzano Kirschbaum and Nagelberg, in Chicago, where he enjoyed a corporate and finance practice. He began his career at Latham & Watkins after graduating with honors from the University of Chicago Law School in 1989. Elliot has a BBA degree from The University of Michigan, and passed the CPA exam after graduating from college with an Accounting concentration. Elliot has two sons and is nearly a year away from being an empty-nester.
---
Attention marketing directors!
If you have a potential speaker for this or related events, please send us a proposal!