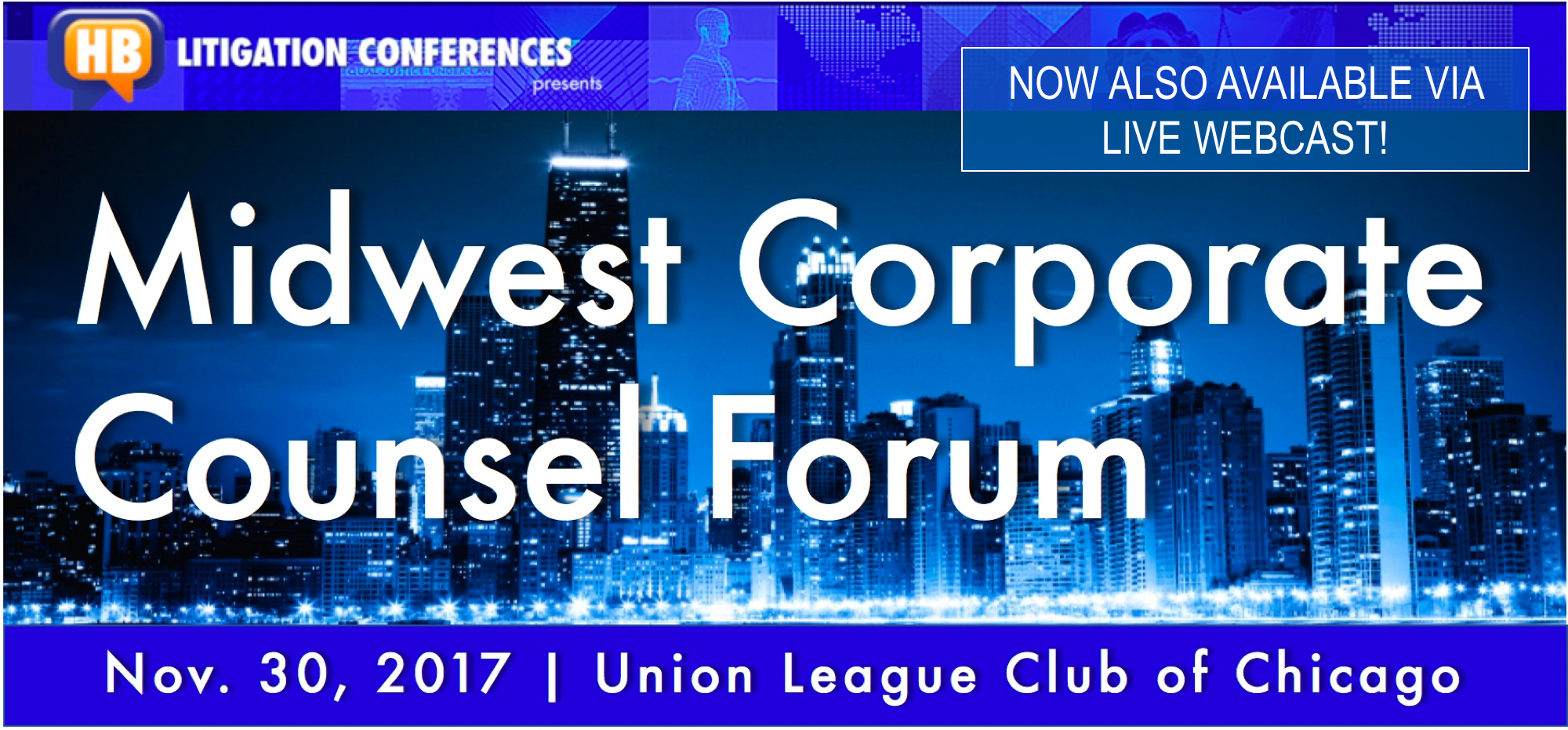 Conference Chairs

Sean Byrne
CEO & President
Calibrate Advisors
---
When
Thursday, Nov. 30, 2017
---
CLE
This event will be eligible for CLE
Conference Registration Rates
• Complimentary to in-house counsel
• $595 for attorneys in private practice
•
Early registration price: $495

 ends 10/1
• $1,200 for service providers
• $295 for attorneys from faculty firms
(promo code FAC295)
Contact
Suzanne Armstrong
Mobile: 847.687.0501
Office: 484.844.4413


---
Sponsors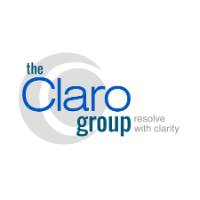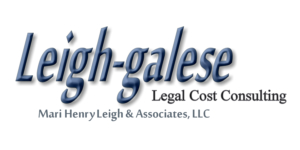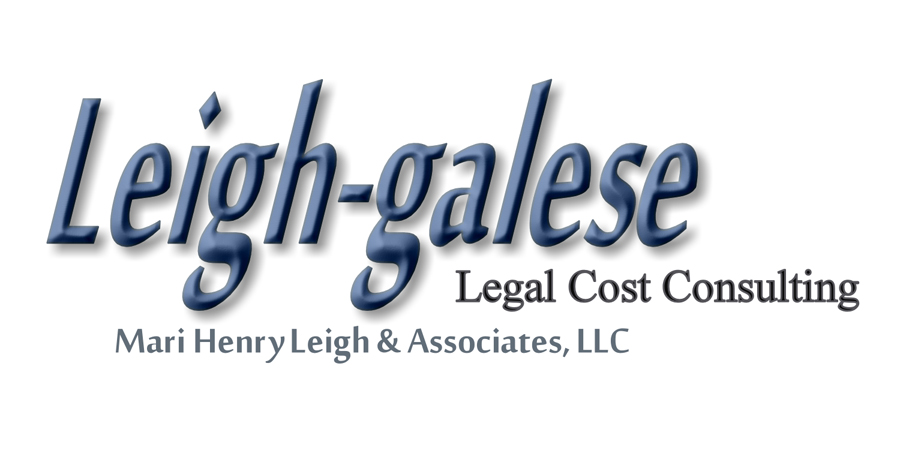 Our Second Annual!

This program received great reviews last year! People value the relatively intimate size of the program, so they can interact with the faculty and other members of the audience. They especially value the number of in-house counsel who participate and the selection of hot topics we address. We don't overpack the agenda, which allows the presenters to offer more than a cursory review. Register now to attend in person, or register for the live webcast so you can attend from the comfort of your, well, wherever you are.
---

Thursday, Nov. 30, 2017
---
7:30 |
Registration & Breakfast

8:45 | Welcome
Paul Wojcicki, Segal McCambridge Singer & Mahoney Ltd.
Sean Byrne, CEO & President, Calibrate Advisors
James Roof, The Claro Group
Tom Hagy, Managing Director, HB Litigation Conferences LLC
9:00 |
Managing Data: Litigation Holds, Data Retention Policies & The Ubiquitous Microsoft 365 Exchange
Topics
A review of cautionary tales
Evolving technology, features, downsides
Competitive landscape
The expanding data types: beyond documents and email
Identifying and informing custodians
Monitoring and auditing compliance
PPT: 9.00-Managing Data
Speakers
Chris Paskach, Managing Director, Claro Group
Bruce Malter, VP Consulting Solutions, eTera Consulting
Sean Byrne, CEO & President, Calibrate Advisors
Allan D. Johnson, Founding Partner, Actium LLP
10:00 |
Responding to Government Investigations
Best practices your company and client should consider
Navigating the risks associated with an investigation
Responding to document subpoenas and interview requests
Establishing a working dialogue with federal investigators and prosecutors
PPT: 10.00-Responding to Government Investigations
Speakers: Two former Assistant U.S. Attorneys
Christopher Grohman, Partner, Duane Morris
Philip N. Fluhr, LeClairRyan
---
11:00 |
Break
---

11:15 | Emerging Insurance Losses and Claims
Cyber losses: claims being made and how courts are ruling
1st and 3rd party losses
Environmental, toxic tort and product liability claims
Policyholder and insurer perspectives
PPT: 11.15-Emerging Insurance
Speakers
Michael Gardner, Managing Director, The Claro Group, moderator
Cinthia Granados Motley, Co-Chair Cybersecurity & Privacy Groups, Sedgwick LLP
Scott Skifstad, SVP, Risk Control Services, Lockton Companies
Jonathan G. Hardin, Counsel, Insurance Recovery & Litigation Practices, Perkins Coie LLP
---
12:15 |
Lunch
---

1:30 | Value-Based Legal Billing Arrangements
The alternative fee landscape
Myths, legends and benefits
Defining the value of legal services
The various types of fees
Choosing what's right for the client and the firm
Getting started
PPT: 1.30-Value-Based Legal Billing
Speakers
Mari Henry Leigh, Legal Fee Expert
F. Samuel Eberts, III, Chief Legal Officer, Corporate Secretary & Senior Vice President of Corporate Affairs, LabCorp
Ethan E. Trull, Partner, Co-Leader of the Commercial Litigation Practice Group, Nixon Peabody LLP
Paul Wojcicki, Segal McCambridge Singer & Mahoney Ltd.

2:30 | Legal Ethics & Risks of Social Media
How social media is being used in the legal market
Potential pitfalls and best practices
Relevant ABA ethics rules
Preserving social media for discovery
PPT:
Speaker
Caren Silverman Safra, Client Relations Specialist, LexisNexis
Peter T. Berk, Partner, Funkhouser Vegosen Liebman & Dunn Ltd.
---
3:30 |
Break
---

3:45 | Employment Hot Topics Roundtable
Mandatory Arbitration: The impact of pending challenges and appeals
ERISA: The impact of this year's Supreme Court ruling
Gender pay: Risks and best practices to stay compliant, avoid claims
Salary History: How employers can address this evolving restriction
Overtime: Lessons learned from recent matters and being proactive
PPT: 3.45-Employment Hot Topics
Speakers
Charles A. Krugel, Human Resources Attorney & Counselor
Jared Sikorski, Forensic Investigator, 4Discovery LLC
---
4:45 |
Adjourn
---
5:00

| Networking Reception

---