SPEAKERS
---
CONFERENCE CHAIRS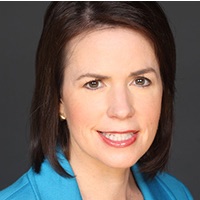 JULIE MYERS WOOD
Chief Executive Officer, Guidepost Solutions
Wood joined this leading investigative and compliance consulting firm in 2012, as president of its Compliance, Federal Practice and Software Solutions division.  Prior to joining Guidepost Solutions, Wood was the former founder and president of ICS Consulting, LLC, a firm specializing in compliance, risk assessments, immigration and customs investigations. Most recently, she supervised a comprehensive technology review and assessment of the Office of Foreign Assets Control (OFAC) and anti-money laundering (AML) capabilities for a global bank, overseeing the implementation of data analytics capability to detect anomalies in AML and OFAC screening, as well as USD clearing for correspondent banks. Wood is currently serving as the selected anti-money laundering auditor for a residential mortgage loan originator at a large corporation and the independent consultant for a global oil and gas company on sanctions issues. More broadly, Wood regularly conducts trade, government contracting, immigration and anti-corruption due diligence risk assessments. She developed a cross-functional compliance monitoring program and conducts third-party audits on a variety of regulatory issues.  Wood also has significant experience as a monitor.  She led the monitoring team on behalf of Guidepost Solutions for DHL relating to OFAC issues.  She is working with New York regulators as deputy to the monitor for a foreign financial institution and serves as the appointed monitor for a certification lab. Prior to joining the private sector, Wood served as Head of Immigration and Customs Enforcement for the Department of Homeland Security (DHS) leading its largest investigative component and the second largest investigative agency in the federal government with a budget of nearly $6 billion and 15,000 employees.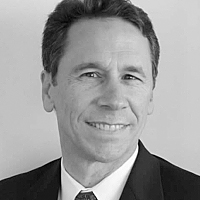 JOHN W. WILLS
Managing Director, The Claro Group

Mr. Wills is a Managing Director with The Claro Group, and is located in Washington, DC.  John has more than 35 years of experience in finance and accounting.  He has served in senior financial roles in multiple organizations, including controller and chief financial officer.  He has been responsible for financial reporting, FAR compliance, project cost accounting, and financial & regulatory audit compliance.  Subsequently, he served as a partner in the financial advisory services practices for Arthur Andersen and PricewaterhouseCoopers for 9 years.  He has spent the last 19 years advising clients in the following areas: quantifying economic damages, fraud investigations, accounting disputes, and valuation.  Mr. Wills has directed over 250 engagements as a consulting or testifying expert.  He has provided expert testimony in dozens of venues throughout the country on over 80 occasions.
Mr. Wills also has more than 12 years of experience as an adjunct accounting professor teaching undergraduate and graduate level courses. His most recent appointment was at Georgetown University.
---
SPEAKERS
8:45 | Harnessing the Power of Advanced Cyber Analytics in Critical Risk-Based Decisions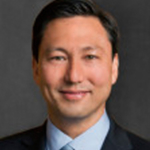 ELI NELSON
Director, The Claro Group LLC
Nelson is an industry thought leader in the use of technology and data analytics in the field of eDiscovery. He was an active litigation attorney for 17 years prior to joining Claro, with the past decade focused on improving discovery outcomes involving Electronically Stored Information (ESI). He is highly skilled in building understanding and consensus among stakeholders in the use of technology and formal processes to reduce discovery risks and costs, as well as improving defensibility of processes.
As a pioneer in eDiscovery, Mr. Nelson has written and spoken extensively about topics ranging from predictive analytics to project management, and has deep experience managing engagements. Prior projects have included managing discovery collection, processing, review, and production for several multi-billion dollar investigations and litigations for both domestic and international matters, managing review teams of over a hundred contract attorneys, negotiating ESI protocols in litigation for joint defense groups, challenging and defending discovery processes in large scale litigations, and negotiating structured data protocols for both class action litigations and regulatory investigations.
Mr. Nelson has deep experience in the litigation process that informs his judgment on eDiscovery. In his prior capacity as a trial lawyer, Mr. Nelson conducted discovery and argued in almost 60 trials, including over a dozen jury trials, argued hundreds of motions, and participated in hundreds of depositions.
Mr. Nelson earned a J.D. from Tulane University, where he also obtained his Bachelor of Arts in Communication Theory, and his Master of Science in Predictive Analytics at Northwestern in 2016.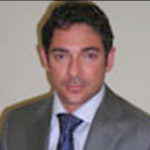 MICHAEL A. SANTULLI
Associate, ICA Risk Management Consultants
Santulli joined ICA as an Associate in 2005 and handles a diversity of firm clients from industrial manufactures and software developers, entertainment agents and educational institutions with a specialization in property development/management firms and international hospitality/resort companies. A number of Michael's service industry clients are well known throughout the world. Michael also serves as an important key member of ICA's Third Party Claims Administration and Management for Third Party Liability and Audit Consulting Service group.
Before coming to ICA, Michael was General Counsel for the Cambium Group, an overseas industrial development and sourcing firm with offices in the People's Republic of China and Vietnam. Prior, he worked in Rome, Italy with an Independent Power Producer (IPP) in the area of project management and finance aiding in the development of waste-to-energy power production facilities throughout Southern Europe.
Michael graduated from The University of North Carolina with a Bachelor of Arts degree and received his Juris Doctor from Brooklyn Law School where he earned an Academic Achievement Scholarship, was a member of the Moot Court Honor Society and upon graduation received the National Barrister's Award for excellence in oral advocacy. Michael also served as a Judicial Intern within the New York State Supreme Court and the United States Federal District and Federal Bankruptcy Courts in the Southern District of New York.
Michael is licensed to practice law in New York State and is a member of the American Bar Association, The Association of the Bar for the State of New York and the New York Columbian Lawyers' Association, First Judicial Department. Michael is currently working toward obtaining the Chartered Property Casualty Underwriter (CPCU) designation.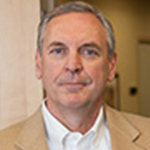 VINCENT J. VITKOWSKY
Partner, Seiger Gfeller Laurie LLP
Vitkowsky serves domestic and international insurers and reinsurers in litigation, arbitration, and counseling of cyber risks, liabilities and insurance, coverage and claims matters, reinsurance disputes, and commercial disputes. Outside the insurance industry, Vince serves as counsel or arbitrator in a broad range of international commercial arbitrations.
Vince represents clients in direct insurance coverage matters and claims litigation, in lines such as CGL, cyber, tech E&O, professional liability, management and D&O, energy, entertainment, life and group health insurance. He represents clients in reinsurance disputes in virtually all lines of business, addressing all commonly recurring issues, as well as unique points of contract interpretation, and in disputes concerning catastrophe bonds. He also represents insurers, reinsurers and brokers in commercial litigation matters such as post-acquisition purchase price disputes, alleged business torts, breach of trade secrets, matters involving runoff companies and managing general agents, and disputes with state Liquidators of insolvent insurers.
Vince's knowledge of cyber risks, liabilities and insurance developed from his distinctive skill set as an insurance lawyer with an extensive background in terrorism and national security law.  He combines the disciplines of insurance law, international law, national security law, and the law of war in analyzing cyber and technology issues.  These include matters involving technology contracts, data breaches, privacy claims, industrial cyber attack risks, the Internet of Things, ransomware, cyberwar, hacktivism, terroristic threats and attacks, and insurance policy and reinsurance treaty wordings.  Vince has served as counsel in well over 100 arbitrations involving insurance and reinsurance.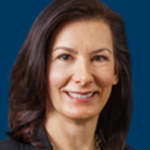 COURTNEY STOUT
Counsel, Davis Wright Tremaine LLP
Stout is a seasoned privacy and security attorney, with over 20 years' experience advising clients in the technology, data security, and financial services industries. She counsels on a multitude of privacy and data security matters, including consumer disclosure and protection, data ownership and use restrictions, PCI DSS compliance, EU privacy and data protection, third-party vendor requirements, cyber security, and data security obligations. Courtney routinely conducts data breach assessments and prepares compliance programs for clients, and advises clients regarding "best practices" to reduce the risks associated with data security in both traditional commercial contracts and strategic m-commerce and e-commerce initiatives.
Courtney is also part of DWT's Breach Response Team (dwt.com/IncidentResponse).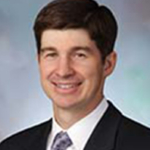 DANIEL J. HEALY
Partner, Anderson Kill PC
Healy is a partner in Anderson Kill's Washington, D.C. office.  After starting his career with Anderson Kill, he spent over five years serving as a Trial Attorney with the United States Department of Justice, Tax Division.  He served as lead trial counsel and often led teams with more junior attorneys to litigate cases involving tax shelters, fraud, substantive tax disputes and claims to real property.  He regularly appeared in federal, state and bankruptcy courts across the country.  While doing so, he received numerous awards, including three Outstanding Attorney awards and one Special Commendation.  He also served as the E-Discovery Coordinator for the Tax Division.
Mr. Healy represents policyholders seeking insurance coverage, and is Deputy Co-Chair of the Cyber Insurance Recovery Practice Group, as well as a member of the firm's Regulated Products group.
Mr. Healy has experience obtaining coverage relating to D&O liabilities, business interruptions, environmental liabilities, health benefits, property damage, asbestos products, and intellectual property disputes.  He has represented clients in a range of industries, including in railroad, financial services, manufacturing, technology and food and beverage.
---
9:45 | Tackling the Demons Within—The Latest Hot Spots for Internal Investigations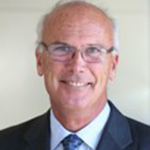 ROBERT F. CUSUMANO
Partner, Crowell & Moring LLP
Cusumano is a partner in Crowell & Moring's New York office and a member of the firm's Insurance/Reinsurance Group and the Commercial Litigation Group. Bob's practice centers on assisting insurers and reinsurers in navigating their most significant or vexing legal/regulatory issues. These include major litigation, appellate representations, and the full range of transactional and regulatory activities that affect insurers and reinsurers. He works closely with the insurance/reinsurance, commercial litigation, government investigations, and regulatory practices that are pillars of the firm's New York office.
Prior to joining the firm, Bob was the global general counsel for the NYSE-listed international insurance enterprise, ACE, Ltd., for eight years. While at ACE, Bob supervised a global staff of approximately 300 lawyers and compliance professionals, including 150 attorneys practicing in more than 30 jurisdictions around the world. As general counsel and a member of the Executive Committee and the Risk Committee, he was responsible for the legal, compliance, litigation, transactional, and government affairs functions for the global enterprise. During his tenure, the company expanded to more than $30 billion in revenue with 15,000 employees in 54 countries.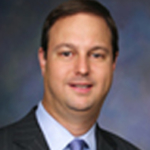 JOHN F. WOOD
Partner, Hughes Hubbard & Reed LLP
Wood represents clients in their most sensitive matters involving the government. His practice focuses on corporate compliance, internal investigations, advocacy before government agencies, and litigation. He has extensive experience representing clients in matters involving the Foreign Corrupt Practices Act, the False Claims Act, international trade controls, securities and accounting matters, and government contracts. He is also Chairman of the firm's Defense Industry Practice Group.
John's practice spans the full spectrum of compliance and dispute resolution, including helping corporations develop effective compliance programs, investigating allegations and evidence of misconduct, advocating before government agencies, litigating in court, and post-resolution compliance monitoring. He has conducted numerous corporate internal investigations and represented clients before regulatory and law enforcement agencies. He has also assisted many companies in developing or enhancing their compliance programs and has worked on independent monitorships in matters involving the U.S. Department of Justice, the Securities & Exchange Commission, the Office of Foreign Assets Control, the U.K. Serious Fraud Office, and the United Nations. He has tried cases before juries, argued in U.S. Courts of Appeals, and represented clients in international arbitration proceedings.'s practice spans the full spectrum of compliance and dispute resolution, including helping corporations develop effective compliance programs, investigating allegations and evidence of misconduct, advocating before government agencies, litigating in court, and post-resolution compliance monitoring. He has conducted numerous corporate internal investigations and represented clients before regulatory and law enforcement agencies. He has also assisted many companies in developing or enhancing their compliance programs and has worked on independent monitorships in matters involving the U.S. Department of Justice, the Securities & Exchange Commission, the Office of Foreign Assets Control, the U.K. Serious Fraud Office, and the United Nations. He has tried cases before juries, argued in U.S. Courts of Appeals, and represented clients in international arbitration proceedings.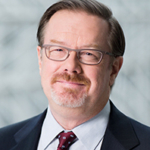 COLBY A. SMITH
Partner,  Debevoise & Plimpton LLP
Smith is a litigation partner based in the firm's Washington, D.C office and is Co-Chair of the Securities Litigation Practice. His practice focuses primarily on securities class action and derivative litigation, Securities and Exchange Commission and other regulatory enforcement matters, and internal corporate investigations, including those arising under the Foreign Corrupt Practices Act ("FCPA"). Mr. Smith is recognized by The Legal 500 US (2015), where he has been noted as an "amazing lawyer" and for his "integrity, objectivity, passion for client service, and stature and reputation with the US regulatory agencies."
Mr. Smith is a member of the American Bar Association, where he participates in the Litigation and Criminal Justice Sections and the Class and Derivative Action and White Collar Crime Committees. He is admitted to practice before the U.S. Supreme Court, U.S. Courts of Appeals for the Second, Third, Ninth, Tenth and District of Columbia Circuits, and the U.S. District Courts for the Southern District of New York, Eastern District of New York and District of Columbia.
Mr. Smith joined Debevoise in 1988 and became a partner in 1996. He received B.S. degrees magna cum laude from the University of Utah in 1979 and 1980. He received his M.A. in Philosophy from Columbia University in 1984, where he was a President's Fellow. He earned his J.D. from the Columbia University School of Law in 1987, where he was a Senior Editor of the Law Review and a Stone Scholar.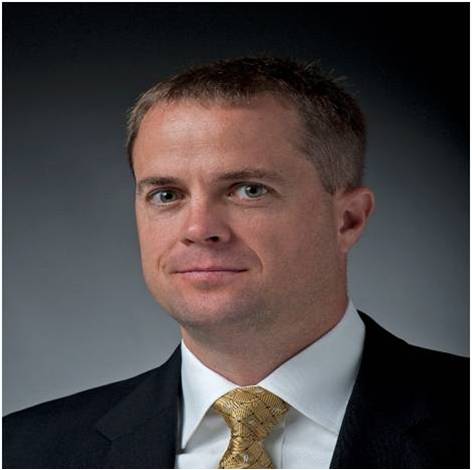 JEFFREY M. BAUER
Assistant General Counsel, Investigations & Litigation, Huntington Ingalls Industries, Inc.
Bauer coordinates, organizes, and manages legal investigations across the entire enterprise, and advises the company on areas of legal compliance.  Jeff also manages litigation arising out of Company's Newport News Shipbuilding Division and certain other subsidiaries.  Jeff serves as an Adjunct Professor of Law at the College of William and Mary, Marshall-Wythe School of Law.  Prior to joining HII, Jeff served as a trial attorney in the Department of Justice's Office of Immigration Litigation, where he represented the United States and agencies within the U.S. Department of Homeland Security and the U.S. Department of State in various immigration-related cases in federal district and appellate courts around the country.  Before serving the DOJ, Jeff was employed as a trial attorney with a large international law firm where he represented clients in state and federal courts in a variety of civil litigation matters.  In that capacity, Jeff also conducted client internal investigations and advised clients regarding federal aviation, railroad, and maritime law, and federal election law.  Jeff also served as a law clerk to the Honorable Henry E. Hudson, U.S. District Judge, U.S. District Court for the Eastern District of Virginia, Richmond Division, and as a judicial intern for the Honorable Donald W. Lemons, Justice, Supreme Court of Virginia.
Jeff received his bachelor's degree in government from the College of William and Mary in 1995 and his juris doctor degree magna cum laude from the University of Richmond School of Law in 2004.  Jeff is a member of the Virginia and District of Columbia bars, and is admitted to practice before various U.S. Courts of Appeal, as well as the U.S. District Courts for the Eastern District of Virginia, Western District of Virginia, and the District of Columbia.
---
11:00 | Directors & Officers — The Job, The Exposures and The Strategies
JULIE MYERS WOOD (See bio above for this conference co-chair.)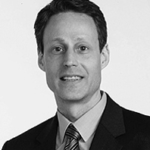 STEPHEN CHABINSKY
General Counsel & Chief Risk Officer, CrowdStrike Inc.

Chabinsky is Senior Vice President of Legal Affairs, General Counsel, and Chief Risk Officer. He also is an adjunct faculty member of George Washington University, and the cyber columnist for Security magazine. Prior to joining CrowdStrike, Mr. Chabinsky had a distinguished 17-year career with the FBI, culminating in his service as Deputy Assistant Director, the highest-ranking civilian (non-law enforcement officer) position in the FBI's Cyber Division.
Prior to that role, Mr. Chabinsky organized and led the FBI's Cyber Intelligence program, and was the FBI's top cyber lawyer. Mr. Chabinsky also served in the Office of the Director of National Intelligence (ODNI), where he rose to become Acting Assistant Deputy Director of National Intelligence for Cyber, Chairman of the National Cyber Study Group, and Director of the Joint Interagency Cyber Task Force.
A graduate of Duke University and Duke School of Law, Mr. Chabinsky began his legal career as an associate with Simpson Thacher & Bartlett, and as a law clerk for the Honorable Dennis Jacobs (now Chief Judge) of the U.S. Second Circuit Court of Appeals. Mr. Chabinsky is the recipient of numerous awards and recognitions, including the National Intelligence Distinguished Service Medal, the Presidential Rank Award for Meritorious Executive, and the National Security Agency Bronze Medallion for inspired leadership. In 2012, he was named one of Security magazine's "Most Influential People in Security."
---
11:45 | Towing the Compliance Line, Avoiding the Sanctions Pit
JULIE MYERS WOOD (See bio above for this conference co-chair.)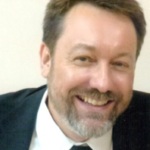 JOHN PISA-RELLI
 Managing Director of Global Trade Compliance, Accenture
---
 1:45 p.m. | Government Investigations—From Response to Insurance Coverage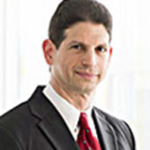 MURRAY D. SACKS
Of Counsel, Miller Friel PLLC
With more than 25 years experience litigating insurance claims, both as an advocate for corporate policyholders and as in-house counsel for a major insurance company, Mr. Sacks brings an unique perspective to helping policyholders resolve complex insurance coverage matters.
Mr. Sacks has successfully resolved issues involving nearly every type of insurance policy. His experience in settling hundreds of cases helps him advise policyholders on when and how to resolve their complex insurance matters.
Before Joining Miller Friel, Mr. Sacks was a partner at several nationally recognized law firms, including Anderson Kill and Dickstein Shapiro, where he successfully tried bench and jury insurance trials, and argued summary judgment motions on behalf of policyholders. Having also served as Senior Counsel at one of America's largest insurance companies, Mr. Sacks brings to our practice a valuable insider's view on insurance company claims handling practices.
Mr. Sacks graduated from Washington University cum laude and from George Washington Law School with honors.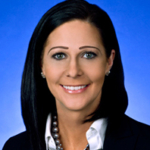 JAN A. LARSON
Partner, Jenner & Block
Larson is a member of the firm's Insurance Recovery and Counseling Practice.  Ms. Larson has broad experience representing corporate policyholders nationwide in complex litigation with their insurers involving a variety of insurance claims. Ms. Larson also counsels policyholders with respect to insurance coverage placement and renewals and has completed numerous in-depth portfolio reviews.  She successfully has recovered millions of dollars in insurance proceeds for her clients and has been recognized as a Washington, DC Super Lawyers "Rising Star" in Insurance Coverage every year since 2013.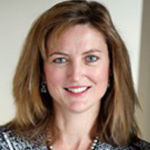 DEIRDRE JOHNSON
Partner, Crowell & Moring LLP
Ms. Johnson has nearly two decades of experience handling disputes in the U.S., Bermuda, London, and European markets in lawsuits and arbitration proceedings arising out of a broad range of claims and virtually all types of insurance and reinsurance agreements. She heads the group's Professional Liability/Financial Lines Practice.
Ms. Johnson represents insurers and reinsurers in coverage disputes involving professional liability, variable annuity, general liability, surety, product liability, employment discrimination, and environmental matters. She has handled dozens of arbitrations in both domestic and international proceedings, including many Bermuda and London arbitrations arising out of a broad range of claim types in both direct insurance and reinsurance matters. Ms. Johnson also represents mono-line insurers in disputes concerning financial guaranty contracts covering mortgage-backed securities, collateralized debt obligations and other asset-backed securities. She represents insurers providing directors and officers/errors and omissions/fidelity coverage and has taken disputes arising out of such coverage through to arbitration award.
---
2:30 | Managing Burgeoning eDiscovery 
ELI NELSON (See above bio for this speaker.)
---
3:30 | The Shifting Employment Landscape—Why Having Policies Is Not Enough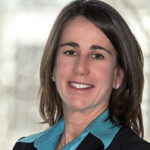 STEFANI SCHWARTZ
Member, Schwartz Simon Edelstein & Celso LLC
Schwartz has devoted her legal career to representing employers in all aspects of employment law, including discrimination, harassment, retaliation, and wrongful termination matters. She is a leading practitioner in the field whose advice is often sought after. No matter the size of the company, or whether it is a public or private entity, Stefani dedicates herself to counseling her clients and ensuring that proper and effective employment polices are in place. In-house counsel, human resource professionals and risk managers alike look to her for assistance in hiring, firing, and disciplining employees. In addition, employers rely on her knowledge of and experience providing compliance counseling with issues relating to discrimination, harassment, leaves of absence, wage and hour laws, and restrictive covenants. Stefani also has an expertise and is called upon to conduct internal investigations in a timely and efficient manner. If the client is involved in litigation they can rest assured that Stefani possesses the experience and results one might expect from a leading attorney. Stefani has represented hundreds of clients in state and federal court proceedings, arbitration proceedings, and before administrative agencies such as the Equal Employment Opportunity Commission ("EEOC"), and the New Jersey Division on Civil Rights ("DCR"). She has several reported cases and has been successful with jury and non-jury trials. As the Chair of the Firm's Labor and Employment section, she prides herself on the success of her team. Stefani is an active member of the legal and non-legal community, serving on many boards and committees for nonprofit organizations, banks and professional associations. She is regularly asked to speak on areas such as sexual harassment and discrimination in the workplace, employment policies and handbooks, and employment law at seminars and conferences throughout the state.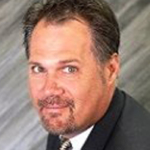 DOMINICK CIRELLI JR.
Deputy General Counsel, Coface's North America
The Coface Group, a worldwide leader in credit insurance, offers companies around the globe solutions to protect against the risk of financial default of their clients, both on the domestic market and for export. Based in East Windsor, N.J., Mr. Cirelli is responsible for providing legal advice to Coface's executive management teams in the United States and Canada. Mr. Cirelli handles a wide variety of legal issues for Coface including employment, compliance, litigation management, real estate and insurance law. He regularly advises and trains Coface's management and staff on employment law issues such as employment discrimination, employee leave and accommodations and employee appraisal guidelines. Mr. Cirelli joined Coface in 2003, serving in positions of increasing responsibility throughout his tenure. Prior to joining Coface, Mr. Cirelli worked at Mendes & Mount in Newark, N.J. and Smith, Stratton, Wise, Heher and Brennan in Princeton, N.J. where he specialized in insurance coverage litigation. Mr. Cirelli graduated with a Bachelor of Arts degree in Pre-law from Penn State University in 1990. Mr. Cirelli received his Juris Doctorate degree, magna cum laude, from the University of Akron School of Law in Akron, Ohio in 1997. He is a member of the State Bar of New Jersey.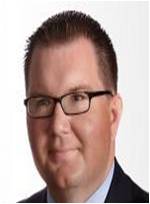 MATTHEW F. NIEMAN
Principal and Office Litigation Manager
Jackson Lewis P.C.

Matthew F. Nieman is a Principal in the Washington, D.C. Region office of Jackson Lewis P.C. He also serves as the Litigation Manager for the office.
Mr. Nieman represents employers in a broad spectrum of labor and employment law matters, including discrimination, retaliation, wage and hour, whistleblower claims (including Dodd-Frank, the False Claims Act, and Sarbanes-Oxley), questions related to the Uniformed Services Employment and Re-employment Rights Act of 1994 ("USERRA"), and workplace drug-testing issues. He is actively involved in all phases of the litigation process on the full range of employment discrimination and employment-related tort and contract claims, including the representation of employers in actions before the Department of Labor, the Equal Employment Opportunity Commission, the National Labor Relations Board, the Occupational Safety and Health Administration, the Mine Safety and Health Administration, and various state and local agencies.
As part of his litigation practice, he has concluded many employment-related adversarial proceedings, including solo trials and multiple jury trial defense-verdicts. He has additionally drafted numerous successful dispositive and summary judgment motions in state and federal courts throughout the Mid-Atlantic region, including a summary judgment victory in the United States District for Maryland on a Sarbanes-Oxley claim.
---
4:15 | Protecting Confidential Information: Corporate Counsel's Ethical Obligations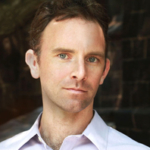 PETER NORMAN
Co-founder, Winnieware LLC and Reply to Some
Winnieware is software company that develops user-centered solutions to common problems faced by lawyers and other professionals. The company's flagship product is ReplyToSome, a Microsoft Outlook add-in application that helps users avoid accidentally sending emails to the wrong people. Before co-founding Winnieware, Peter was a lawyer at the firms Arent Fox and Milbank Tweed, and in-house at SunEdison, focusing on large, multi-party, cross-border project finance, M&A, distressed debt, and private equity transactions. Much of his career was spent in Asia, where he worked and negotiated with a multi-national set of clients and partners including private companies, banks, development agencies, and government entities in countries such as India, Indonesia, China, and Japan. While at SunEdison, he was also responsible for developing and enforcing non-disclosure agreements to protect the company's trade secrets in Asia, and for other compliance matters such as FCPA investigations. Now based in Philadelphia, Peter has written and spoken extensively about lawyers' ethical responsibilities for protecting confidential information in his capacity as Winnieware LLC's Managing Member and Chief Legal Officer.
---
Thank you to our fantastic sponsors!

  
---
 Attention Marketing Directors!
We offer a range of sponsorship and exhibitor options, including breakfast, breaks, lunch and reception sponsors, branded tote bags, materials distribution, Wi-Fi, charging stations, prizes, special dinners, and more.
If you have a potential speaker for this or related events,
please send us a proposal!