DATE: 
Friday, Jan. 25, 2019
TIME: 2pm EST
PLACE: Your computer or mobile device
PRICE:  $247 —
Register by 1/18 and pay just $197
SPEAKERS: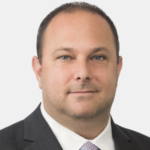 Jonathan S. Robbins
Partner
Chair, Cannabis Practice
Akerman LLP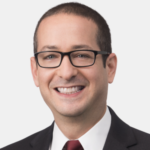 Ari H. Gerstin
Partner
Litigation
Akerman LLP

Please contact us with any registration questions:
Kathleen McFadden
email
Brownie Bokelman
email
Your registration includes:
•  A site license to attend this webinar (invite as many people in one location as you can fit around your computer at no extra charge).
• Downloadable PowerPoint presentations from our speakers.
•  The opportunity to connect directly with speakers during the audience Q&A session.
•  At least one-hour of CLE credit.
Enactment of the Florida Medical Marijuana Program Sparks as Much Growth in Litigation as it Does Cannabis
Don't miss this opportunity to get some clarity and practical insights in operating and advising clients in this exploding industry.
It was legalized by an overwhelming number of voters – the 2016 Amendment to the state constitution broadly legalizing medical cannabis.
According to the Miami New Times, though, the state Department of Health (DOH) "dragged its feet in implementing nearly every aspect of the law, from issuing cards to patients to passing basic regulations on who can smoke cannabis and when they can smoke it."
One year ago, Florigrown of Tampa sued the Florida Department of Health saying its implementation of the medical marijuana program violates various aspects of the state constitution. The suit seeks to enjoin the DOH from "proceeding further in purporting to issue improper MMTC 'licenses' pursuant to the unconstitutional scheme" established by the medical cannabis regulations. Most recently, the Leon County Circuit Court denied a request to intervene in the case by the state House of Representatives.
Watchdog.org writes that on Dec. 5, 2018, Leon County Circuit Judge Charles Dodson will hear motions from various cannabis growers and other businesses that want to join the suit.
Also one year ago, cannabis grower Bill's Nursery and a man who relies on marijuana to prevent and treat epileptic seizures sued the state DOH, saying it failed to issue a sufficient number of licenses for such a large population, and people who are in dire need of medical cannabis are not getting it. The Florida legislature specifically required the Department of Health to license ten additional medicinal marijuana treatment centers, or MMTCs, the plaintiffs charge, but the state failed. "Indeed, the Defendants have halted all efforts to comply with the requirement, including refusing to accept and consider applications for the additional four licenses …."
These are just some of the legal actions that have followed the controversial implementation of the 2016 medical cannabis amendment, casting a cloud of uncertainty over the roll-out of the fastest growing medical marijuana program in the country. Attorneys and companies need answers to some fundamental questions as they try to enter and operate in this burgeoning industry, which is complicated enough around the country. Yet, somehow, Florida has managed to make it an utterly convoluted and uncertain endeavor, and somehow even more controversial than the legalization of the drug itself.
Join our webinar on Jan. 25 when attorneys in the thick of the issue – Akerman LLP partners Jonathan S. Robbins and Ari H. Gerstin — will share background, insights and practical guidance following this outline:
– Background: Federal vs. State Law Conflict
– History of Medical Marijuana in Florida
– The 2016 Amendment to the Florida Constitution
– Implementation of the State Medical Marijuana Program
– Litigation Over the Constitutionality of the Implementation
– Practical Considerations When Operating in This Industry
– Banking and Insurance Issues
– Ethical Considerations for Attorneys
Plus, answers to your questions.
[/two-thirds]