Don't miss this opportunity for insights into the comparative negligence aspects of medical malpractice and hospital negligence claims, an exclusive up-to-date compilation of recent verdicts, and practical tips for your practice with a plaintiff attorney who has won several multi-million dollar verdicts and an accomplished defense attorney in this high-stakes litigation. 
---
Exclusive feature! 
Verdict search results run specifically for this event. Includes case details, claims, defenses, expert witnesses, attorney listings, awards, and court determinations.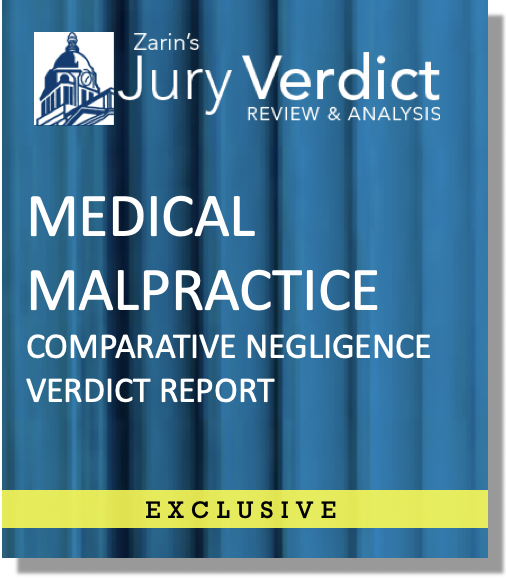 Date: 
New Date! Feb. 8, 2019
Time: 2 p.m. EDT; 1 p.m. CDT; 12 p.m. MDT; 11 a.m. PDT
Regular Price: $247 but …
Register by Feb. 1 and pay just $197

Speakers

Eric H. Weitz
The Weitz Firm, LLC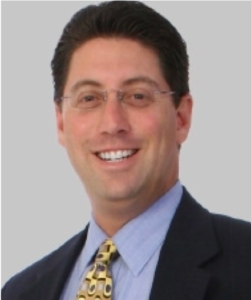 Eric M. Wood
Fox Rothschild LLP
---
what you get
• Unlimited attendance at your office.
• Complete course materials.
• Live Q&A with speakers.
• Send questions in advance.
• 1 – 1.5 CLE credits (depending on bar rules)
•
Exclusive!

A special verdict compilation from the editors at Jury Verdict Research & Analysis!
CLE Questions:

Speaking Proposals

Overview
A critical aspect of any medical or healthcare-related malpractice claim is to what extent – if any – the conduct of the patient contributed to their injuries. A determination on comparative or contributory negligence can mean an enormous difference — amounting sometimes to millions of dollars — to plaintiffs and defendants alike.
But there are many aspects to making such a determination, and they vary from case to case and state to state.
Join us for a 75-minute CLE webinar when a highly successful medical negligence plaintiff attorney — Eric H. Weitz of Philadelphia — and accomplished defense attorney — Eric M. Wood of Atlantic City — will share their insights into comparative negligence claims, a review of recent significant cases, and some practical tips for attorneys practicing in this area of law.
PLUS — As part of a JVRA webinar, attendees will receive the results of an exclusive search of recent verdicts dealing with the subject of the session, run by the editorial team at Jury Verdict Research and Analysis.
Here is just some of what you'll learn during this comprehensive session:
The definitions of comparative negligence
Comparative negligence vs Contributory negligence
The meaning of "pure comparative negligence"
The meaning of "modified comparative negligence"
Types of comparative negligence
Standards of care
Examining the role and knowledge of the patient
Examining the duties of the physician or healthcare facility
Identifying the right expert witnesses
Discovery
Building against for or against comparative fault
Determining damages
How courts determine fault percentages
Variations among states
Recent cases to consider
Plus, answers to your questions via live chat with our presenter.
---
About the Speakers
Eric H. Weitz | 

Partner | The Weitz Firm, LLC
Eric focuses his practice on medical negligence, catastrophic injuries, and healthcare litigation, as well as claims relating to auto and trucking accidents, workplace injuries, premises liability, commercial disputes, consumers, business torts and insurance bad faith.
Here is a partial list of some of Eric's most significant verdicts and settlements:
$28.75 million — Verdict for a foster child who was rendered a paraplegic in a motor vehicle accident.
$15.1 million — Verdict in Topamax mass tort litigation for mothers of children who were born with cleft lip/palate birth defects caused by undisclosed side effects of Topamax when taken during pregnancy.
$8.6 million — Verdict for the family of a child who suffered severe brain damage because her delivery was inexplicably delayed.
$6.6 million — Verdict for a heroin addict who suffered paralysis after an emergency room failed to diagnose and treat an emerging spinal infection.
$4.02 million — Verdict for a child who underwent four surgeries after birth to correct his cleft lip caused by Topamax.
$3.8 million — Settlement for a Fortune 500 executive who was rendered completely disabled after being sideswiped while traveling on vacation.
Eric is admitted to practice in Pennsylvania, New Jersey, and Colorado.
Education: Villanova University School of Law, Villanova, Pennsylvania
J.D. cum laude; The S.I. Newhouse School of Public Communications Syracuse University, B.S. cum laude.
Speaker contact info:  (267) 587-6240 | eric.weitz@theweitzfirm.com
Eric M. Wood | Partner | Fox Rothschild LLP
Eric litigates complex matters including: medical malpractice on behalf of hospitals, physicians, and nurses; commercial matters, business disputes, and matters arising out of real estate transactions; trust and estate matters; construction-related matters, representing owners, contractors, and design professionals.
Certified as a Civil Trial Attorney by the New Jersey Supreme Court and the National Board of Trial Advocacy, Eric has litigated matters in federal and state courts in New Jersey, Pennsylvania, Delaware, and Florida. In law school at Bridgeport University, Eric belonged to the Phi Delta Phi honors legal fraternity and was the lead Articles Editor for the Connecticut Probate Law Journal.
Eric has been a member of the Atlantic County Bar Association (ACBA) since 1990 and has served as a trustee since 2006 and an officer since 2012. He was installed as the 139th President of the ACBA, which promotes the legal profession and advances the public's trust and confidence in our civil and criminal justice system. Eric regularly lectures on: litigation practice; witness preparation; litigation avoidance for medical professionals; peer review privilege; self-critical analysis; and medical documentation.
Honors & Awards: Included in a list of "Super Lawyers" by New Jersey Monthly Magazine and Law & Politics Magazine (2010-2018); included in "Super Lawyers Business Edition" in the area of Litigation (2013)
Education: Bridgeport University School of Law (J.D., 1990); University of Delaware (B.A., 1987).