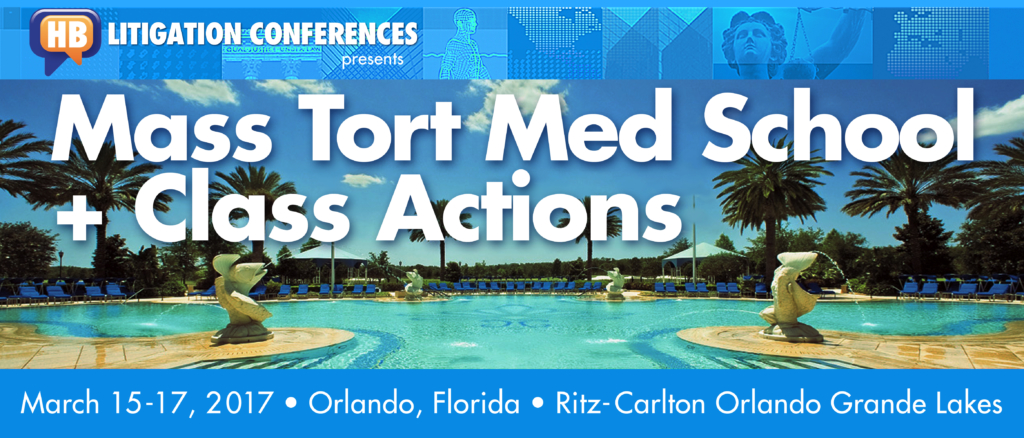 ---
 
Join us for a deep dive into the science and medicine of mass torts. Learn about trends and opportunities. Hear from a stellar faculty of litigation leaders from around the U.S. Learn from experts assembled by our new Medical Content Chairman. Get a complete view of effectively handling and prosecuting class actions. Learn to get the most out of electronic discovery. Enjoy special events Guest Host City Chairs are cooking up for you to share with colleagues, friends and family!
---
Program Leadership
[Best_Wordpress_Gallery id="3″ gal_title="MED SCHOOL CHAIRS"]
MED SCHOOL CHAIRS: VANCE ANDRUS Andrus Wagstaff | MARC GROSSMAN Sanders Phillips Grossman | VICKI MANIATIS Sanders Phillips Grossman | AIMEE WAGSTAFF Andrus Wagstaff
MEDICAL CONTENT CHAIR: DR. JOHN M. RESTAINO DPM, JD, MPH | Sanders Phillips Grossman
CLASS ACTION CHAIRS: ERIC GIBBS Girard Gibbs | ARIANA TADLER Milberg and Meta-e | ROBIN GREENWALD Weitz Luxenberg | ANDY FRIEDMAN Cohen Milstein Sellers & Toll
HOST-CITY CHAIRS: JOHN A. YANCHUNIS Morgan & Morgan | SCOTT W. WEINSTEIN Morgan & Morgan | KEITH R. MITNIK Morgan & Morgan


WE ARE PROUD TO ANNOUNCE OUR FIRST
HOST-CITY FIRM
National Personal Injury & Complex Law Firm
MORGAN & MORGAN
---

---

Congratulations to Public Justice, which is celebrating its 35th Anniversary!
---
MARCH MADNESS!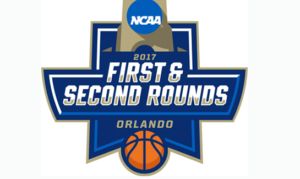 We aren't the only ones who will be in town that week. Orlando is hosting the first- and second-round of the NCAA men's 2017 basketball tournament on March 16 and 18. Watch this page as we announce b-ball related activities and some special surprises we're cooking up! Take a look through some of the madness we had in Puerto Rico in 2016 (below). We had everything from beach parties to rum tastings to fire-eating acrobats. Wait and see what round-ball themes are in store for 2017.
---
WELLNESS, sponsored by Meta-e Discovery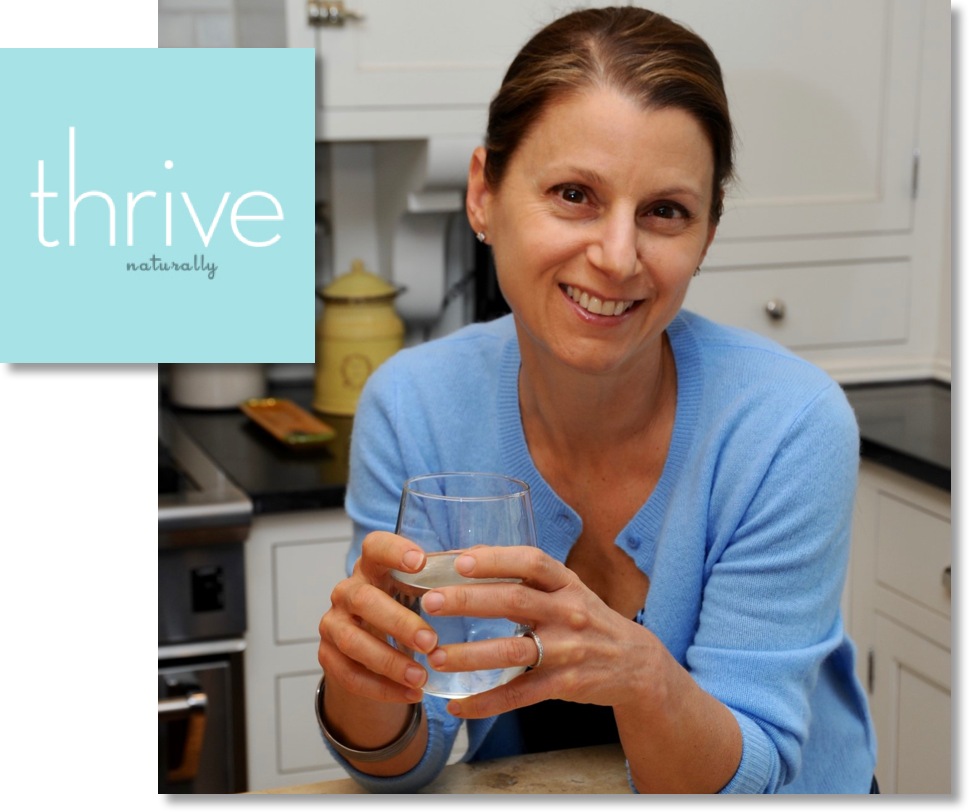 Benefit from this 30-minute introduction and subsequent one-on-one sessions with this nationally recognized holistic wellness expert. Leave feeling inspired and motivated with tools to balance the important elements of your personal and professional life. Built on the premise that we all have unlimited potential to thrive, MaryAnn offers support, inspiration, awareness & attention to motivate action toward health goals. She is a Certified Health Coach who worked for twenty years in magazine publishing before changing careers. As a former art director she is expert at deconstructing information & delivering it in simple, informative & dynamic formats that motivate & inspire. MaryAnn's own personal journey toward wellness is ongoing. As a recovering picky eater she began to see strong connections to positive choices she was making in her own life. Her daughter's type 1 diabetes diagnosis in 2002 inspired her to continue to learn more & eventually change careers. When her mother was diagnosed with stage 4 ovarian cancer in 2011 she was motivated to earn her Integrative Cancer Care certification to better serve her family & community. Learn more.
---
THE POTUS
Donald J. Trump's First Cunning Rise (and Fall): The Man I Knew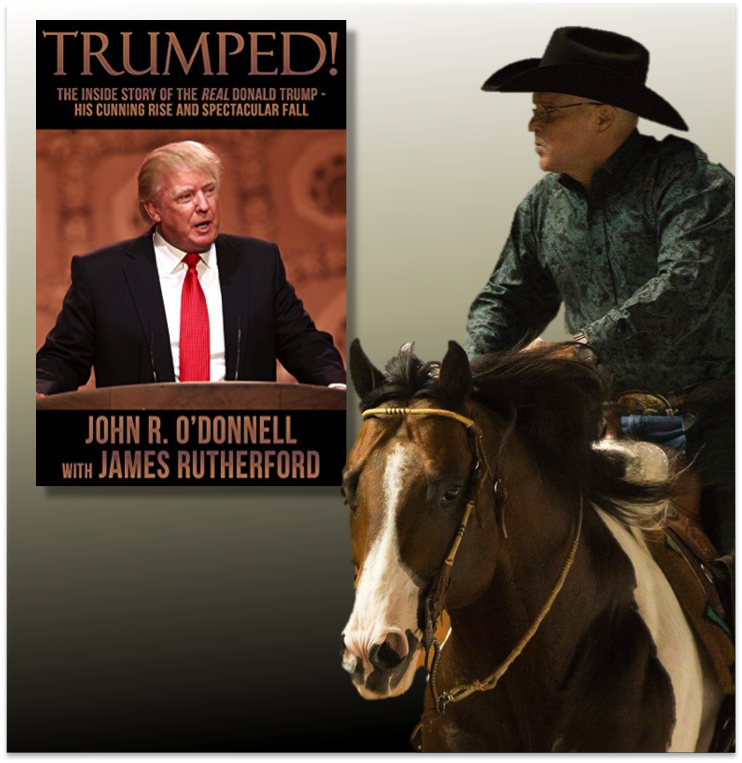 Jack R. O'Donnell, author, casino developer and executive, skilled equestrian, co-founder of Sabino Recovery Center in Tucson, Arizona — and former President and COO of the Trump Plaza Hotel & Casino in Atlantic City. It was at the Trump Plaza, the number one East Coast casino and the jewel in the crown of the Trump portfolio, where O'Donnell reported directly to the man who would become the 45th President of the United States. O'Donnell later wrote Trumped!: The Inside Story of the Real Donald Trump — His Cunning Rise and Spectacular Fall, and is working on a second book about his experience working for the casino mogul, reality TV star, and our current commander in chief.  Sabino Recovery, which O'Donnell co-founded with his wife and two other partners, incorporates working with horses — an O'Donnell passion — into their various mental and emotional wellness programs.  O'Donnell will share his insights and experiences working with Donald J. Trump when he was riding high in the glitz and glamor of a vibrant 1980s Atlantic City.
THE SUPER BOWL XXV MVP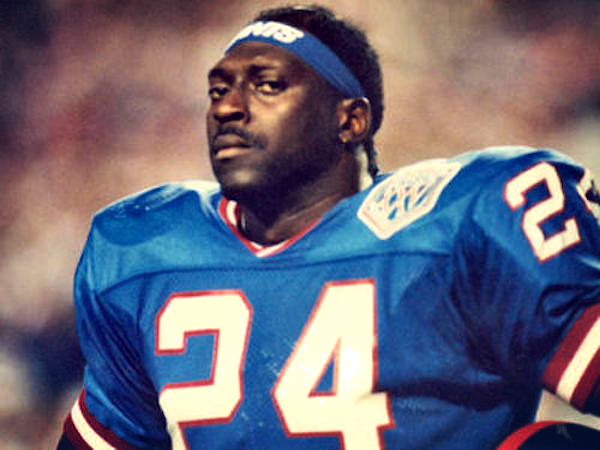 Our special guest, Ottis "OJ" Anderson attended the University of Miami on a full athletic scholarship and earned a degree in Physical Education. He broke Chuck Foreman's career rushing records at the University of Miami, becoming the first player to rush for more than 1,000 yards in the school's history his senior year with 1,266 yards. He was named The Sporting News and the American Football Coaches First Team All-American and received the All-American honorable mentions by both AP and UPI.  The eighth selection, first-round draft pick by the St. Louis Cardinals in 1979, Anderson went on to become the first rookie running back ever to average 100 yards per game and was named the NFL's Most Valuable Player, NFL Rookie of the Year, and All-Pro. He was named All-Pro again in 1980 and 1981, and set a Cardinals team record for receptions by a running back. He led the NFL in the second half of the 1981 season by averaging 102 yards rushing. In 1983, Anderson recorded a fourth 1,000 yards rushing season and caught 54 receptions. The very next season (1984), he became the 16th player in NFL history to record 100-yard efforts in both rushing and receiving in a single game vs. the NY Giants and had a remarkable career high and team record 70 receptions for the year. The New York Football Giants traded for Anderson in October of 1986. Later that same season, he would cap the Giants 39-20 Super Bowl XXI victory over the Denver Broncos with a two yard run for the team's final touchdown. The following season, Anderson became the Giants' starting running back and went on to score eight rushing touchdowns including three in a single game. In 1989, he recorded his sixth 1,000-yard season, first as a Giant, and scored 14 rushing touchdowns earning him NFL Comeback Player of the Year honors by Pro Football Weekly and Football Digest. At age 33 in 1990, Anderson surpassed the 10,000-yard rushing mark making him a member of the NFL's elite "10,000 Yard Club." That same season, he played in all 16 games and started 13 while leading the team in rushing during the regular season and powering the team through the playoffs and the Super Bowl XXV championship game. His 102-yard rushing during the game marked the 37th 100-yard game of his career and earned him Super Bowl XXV MVP honors. He was also named to the All-Madden Team that year. At the time of his retirement, Ottis was ranked 8th on the career rushing yards list.
---
RITZ KIDS PROGRAM!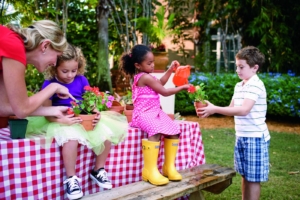 While immersing yourself in professional education and networking, give your family an Orlando vacation that they will remember for a lifetime! Check out Ritz Kids!
---
GET OUTSIDE!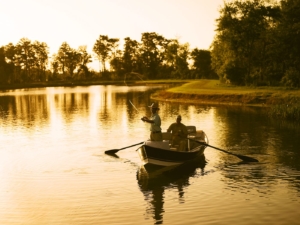 Take a break from litigating and enjoy the great outdoors. Sign up for fishing, kayaking, eco-tours, golf, tennis and more.  Check out Ritz Activities!
---
PICK YOUR CABANA!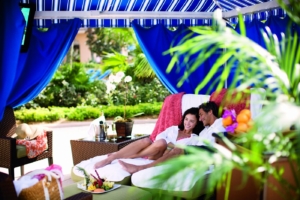 The pool cabana experience includes a mini refrigerator with bottled water and assorted non-alcoholic beverages, 32-inch LCD TV with DirecTV access, seasonal fruit plate, security safe, chaise lounges, additional chair set ups for up to ten people and snack basket.  Reserve paradise now!
---
SPONSORS

---
REGISTRATION FEES: Attorney $995 (additional attorney from same firm $495) | Attorney speaker $495 | Non-sponsor service provider $1495 (additional attendee from same organization $795) | Non-attorney law firm staff  $495


SPONSORSHIP OPTIONS: 
Contact
Brownie Bokelman | (484) 324-2755 x212 | Brownie.Bokelman@LitigationConferences.com
---
[Best_Wordpress_Gallery id="6″ gal_title="MEDCON2016 UPDATED"] [Best_Wordpress_Gallery id="9″ gal_title="MED SCHOOL 2014″]