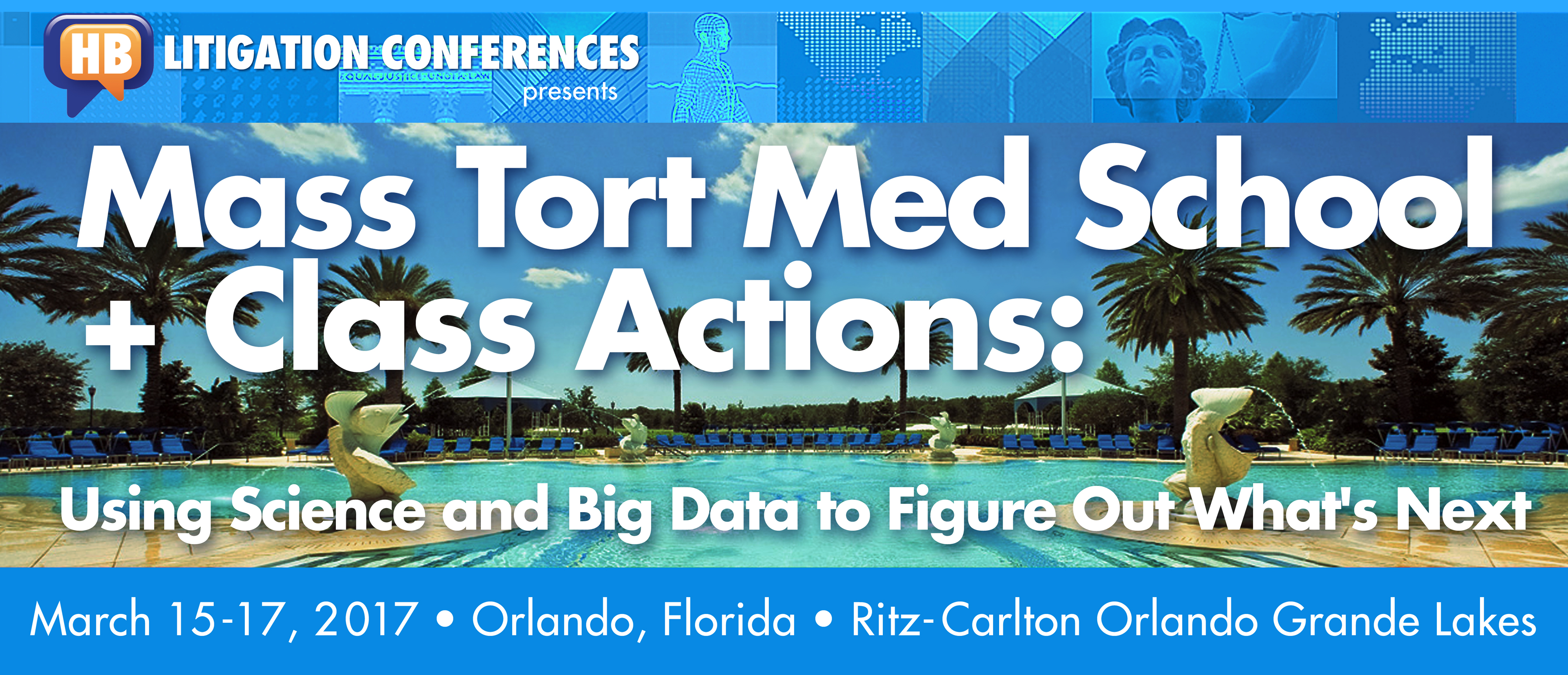 Sponsors
X
Thank You to Our Sponsors!
Performance Driven Marketing. CAMG is an advertising agency that works exclusively with law firms. Our transparent approach provides your firm with media schedules, pricing and performance metrics every week. We combine media buying expertise, industry experience and intensive analytics to deliver the most effective TV & radio campaigns in the industry. www.camginc.com

Matters. Build the strongest cases, no matter how complex. Put the facts, contacts and documents relevant to each legal matter together in one place—organized, transparent, and searchable. Intakes. Streamline intakes to make your firm 4X more effective. Share information with attorneys instantly and easily. Get the right cases to the right places. Referrals. Create, send, and receive referrals effortlessly. Get instant updates as cases proceed. Automatically bill once a matter is closed.
The best technology. Litify is built with Salesforce, the world's leading CRM software platform. Here's why we're a proud Salesforce partner. Security and compliance. Litify protects the privacy and integrity of your data with industry-leading physical and network controls. Retain encrypted information with trusted tools that exceed all industry requirements. Availability. Trust Litify to be there when you need it. Litify is monitored 24 hours a day, 365 days a year to ensure fast and reliable access. Extensibility.  Easily connect thousands of applications to your Litify platform using the Salesforce AppExchange. Manage your practice the way you prefer.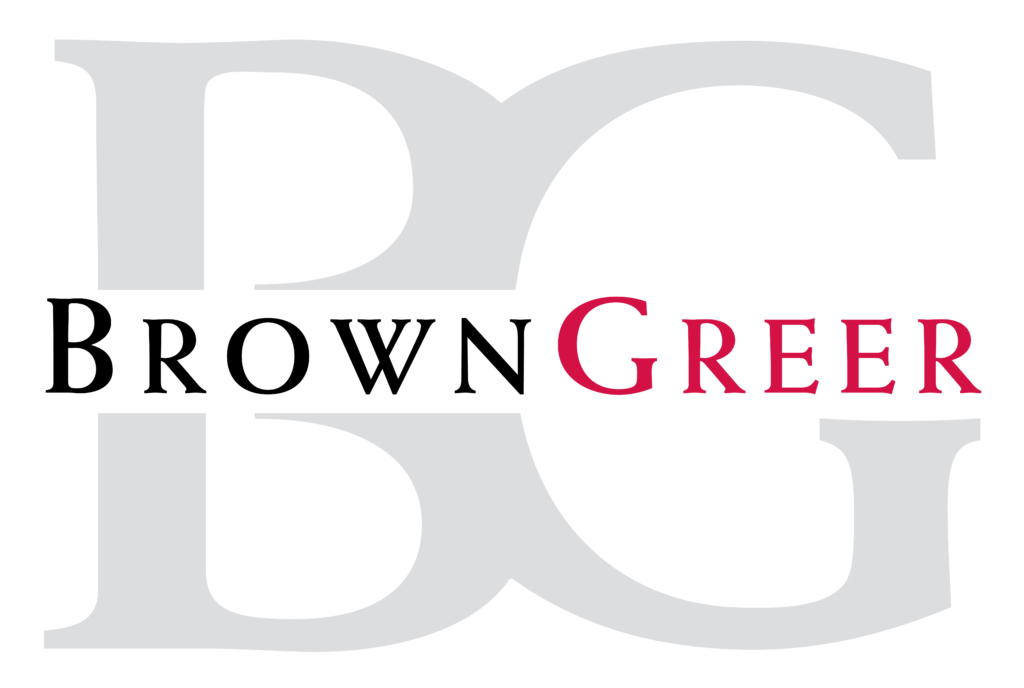 BrownGreer's team of attorneys, analysts, programmers, and reviewers leads the industry in claims administration, settlement administration, and data management solutions. A settlement administrator distinguished by its talent, innovation, and cutting edge technologies, BrownGreer designs and implements complex mass claims processes that can involve millions of claimants and billions of dollars in settlement funds. Contact info: BrownGreer PLC, 250 Rocketts Way, Richmond, VA 23231, 804.521.7200, information@browngreer.com
The attorneys at Sanders Phillips Grossman are ready to help with injuries sustained by a defective product. Sanders Phillips Grossman, LLC is a joint venture firm of Phillips Law Firm and Sanders Viener Grossman merging the best of the West Coast and East Coast's top Mass Tort Firms to join forces against America's greediest drug and medical device companies. Sanders Phillips Grossman takes defective drug and device cases throughout the United States and Puerto Rico. The experienced attorneys of Sanders Phillips Grossman, LLC can handle your claim nationally in any and all states. No matter where you live throughout the united states, we are able to help.
x
Successfully handling personal injury cases, in our opinion, requires more than just legal skill. It requires a personal approach to establish a supportive environment that can truly help an injured victim recover mentally, physically and financially. Our services are targeted to help our clients hold the negligent parties accountable while seeking maximum financial damages that will help them move on with their lives, all while providing personalized, one-on-one attention that makes a difference in these trying times. An injury lawyer at our office can help you with virtually any type of case you may be dealing with, whether a dangerous drug, medical device, or catastrophic motor vehicle accident or anything in between.
x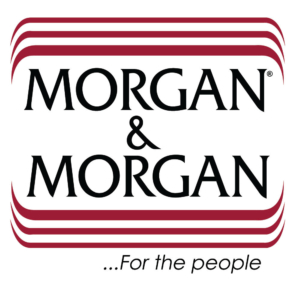 Morgan & Morgan is a leading personal injury law firm dedicated to protecting the people, not the powerful. Over the past several decades, our attorneys have firmly established themselves as willing to go to trial, who are not afraid to go to court to get their clients the compensation they deserve. In fact, we often encourage each other to take our cases to trial – and it shows in our results. We have obtained ground-breaking verdicts in areas such as tobacco litigation and single-day recoveries totaling more than $92 million; however, our success is not measured only by our results. With decades of experience, more than 300 lawyers, and a support staff of nearly 1,500 employees, our firm has helped more than 75,000 clients nationwide. In their efforts to protect the people, not the powerful, our attorneys have established themselves among defense attorneys and insurance providers alike as leading trial lawyers. Our success has garnered news coverage from prominent news outlets, including USA Today and CNN, as well as recognition from renowned legal publications. A number of them have been designated as "Super Lawyers" and received the esteemed AV Rating, which indicates the highest level of professional excellence. The AV Rating is obtained through peer review only.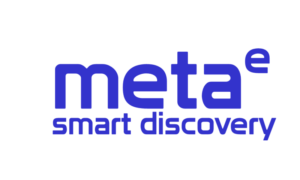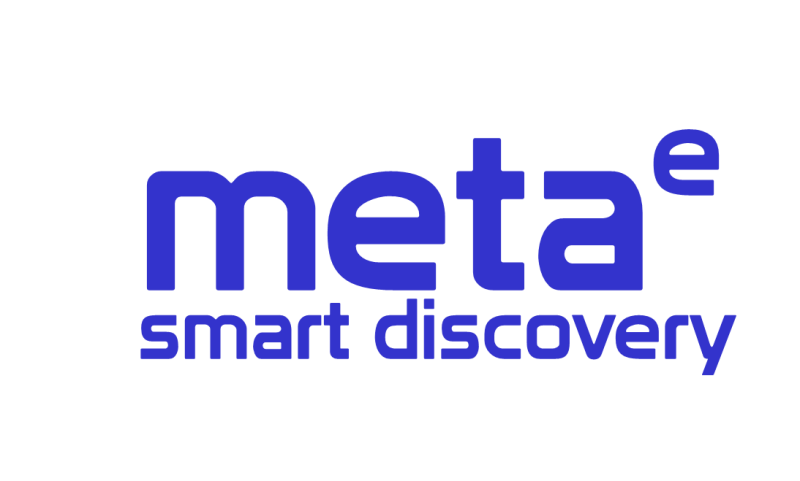 When starting Meta-e, we made a deliberate decision to base everything we do on three core principles: Service, Innovation and Quality. Above all, Service. Many describe the discovery sector as a commoditized, widget-based industry where there is little difference from vendor to vendor and the market should be driven by price alone. We strongly disagree. When we partner with our clients, we start with early project consulting and continue up to and through trial, providing court-tested strategies and the highest level of service, anticipating your needs, and making each encounter meaningful and productive. Innovation is the heart of what we do. We have grown up in this space. We have worked when there was no meaningful email, and paper ruled the discovery process. We were there when early databases were built and imaging all that paper became accepted practice. And we were there when the data deluge began. The discovery service sector has struggled to keep up. We believe it is time to get ahead of the data, ahead of the issues with capture, collection , review, production, depositions, and trial. We are committed to continue to innovate new solutions to make this process faster, more rich in content harvesting and much less expensive. Quality rules them all. We won't do anything unless we can do it well. "Managing expectations" is not our goal – we want to exceed them every time. Every project is lead by a leading industry-expert from the leadership team, ensuring high-caliber advising and sharing of best practices from over 50 years of combined work for both defense and plaintiff firms in Federal and State courts.
Simply stated, The Lien Resolution Group will identify government benefits, educate clients, and provide liability protection. Identifying government benefits has a two-fold purpose because it entails identifying the receipt of past benefits in addition to identifying ongoing, or current benefits. In turn, identifying past benefits distinguishes those clients who need to resolve Medicare subrogation claims and/or Medicaid liens. The Lien Resolution Group will resolve these claims and liens efficiently and globally by working directly with the Centers for Medicare and Medicaid Services in addition to each individual State agency charged with administering Medicaid. Identifying ongoing benefits means The Lien Resolution Group will offer client solutions for maintaining current benefits such as Medicare set-aside arrangements for Medicare beneficiaries and Pooled Trusts that can be efficiently established for Medicaid and SSI beneficiaries.
x
Financial solutions exclusively for plaintiffs' counsel. Founded in 2001 by attorneys, Counsel Financial is a highly specialized commercial lender offering loans and credit lines solely to law firms whose revenues are derived from contingency fee practice. We offer litigation law firms the ultimate financing alternative to personal lines of credit and recycled after-tax profits. We grant substantial lines of credit to litigators based on the total value of their anticipated contingent fees. Today, Counsel Financial is the leading law firm financing company in the country and has provided more than $500 million in credit lines to attorneys since inception.

For more than three decades, GCG has executed the most critical legal administrative tasks efficiently and effectively, so our clients can get back to work. We are the premier provider for class action settlement administrations, restructuring and bankruptcy matters, mass tort settlement programs, regulatory settlements, and data breach response programs in the United States and abroad. GCG's team comprises attorneys*, paralegals, finance and banking experts, software engineers, in-house legal notice specialists, graphic artists with extensive website design experience, and U.S.-based Contact Center professionals hired, trained and managed by GCG. Our elite physical and human resources, superior quality assurance, and commitment to fraud prevention, compliance, and privacy protection underpin every matter we handle and contributed materially to GCG's distinction as the first claims administrator to earn AICPA SOC 2, Type 1 Certification in 2013, a designation we repeated again in 2014, 2015, and 2016. GCG's staff of approximately 700 employees includes attorneys*, paralegals, finance and banking experts, software engineers, in-house legal advertising specialists, graphic artists with extensive website design experience, and U.S.-based Contact Center professionals hired, trained and managed by GCG. Our presence is nationwide. We have full operations facilities in New York and Seattle and a 60,000 square foot state-of-the-art Mail, Processing and Contact Center in Dublin, Ohio. Regional offices in New Orleans, Atlanta, Chicago, Houston, Los Angeles, New York, Orlando, and San Diego, and the operational resources of Settlement Services, Inc. (SSI), our Tallahassee, Florida-based subsidiary specializing in labor and employment class action administrations, put us feet-on-the-ground in cities around the United States and available to clients on short notice.
*GCG does not engage in the practice of law.
x

The law offices of Gacovino Lake was established in 1993 by two attorneys, Steven Gacovino and Edward Lake.  For over twenty years these two men have served thousands of clients across the country. Gacovino, Lake & Associates has carefully chosen a network of top personal injury lawyers. During the last 20 years, the attorneys in our network have successfully litigated more than 20,000 cases. These positive settlements and verdicts have recovered hundreds of millions of dollars in damages for the victims of personal injury. Our firm's affiliation with the National Crime Victims Bar Association, the Association of Trial Lawyers of America, as well as a number state and local trial lawyer associations have provided us with the ability to select additional outstanding attorneys to join our team of personal injury lawyers at our New York offices. They are also developers of Persist. See their demo below.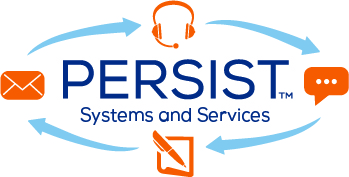 Persist Demonstration – Automating Communication for Businesses from Luke W Russell on Vimeo.
x
Better in Every Case. Veritext is the global leader in legal litigation and deposition solutions. We provide the most skilled court reporters, advanced technology and unmatched service to help our clients achieve successful outcomes. Our national scale enables us to provide consistent and reliable delivery anytime and anywhere. Veritext solutions utilize advanced technologies to streamline the deposition process and to manage the most complex cases. Proprietary video, mobile and workflow services combine with superior security, including HIPAA and PII compliance, to ensure that you have the best tools and the confidence of working with the market leader.

Esquire Bank is the "lawyers' bank" and we are here to help you run your law firm like a business. Our products and services are specifically designed to service the unique needs of trial lawyers. We offer all of the traditional banking services; however, unlike other banks, we treat your cases as assets that we can lend against at bank rates.


Thompson Flanagan is a premier full service insurance brokerage firm focused on protecting your firm and its assets against professional liability claims.  We have grown from humble beginnings over 12 years ago to now proudly advocating for over 550 law firms in 40 states.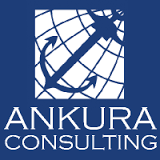 Ankura Consulting Group is a business advisory and expert services firm with over 40 years of experience assisting businesses and governments with a variety of challenges.  We provide a wide range of services, including: corporate investigation, data analytics, disputes and litigation support, economic and financial consulting, expert witness, forensic accounting, geopolitical advisory, mass dispute resolution, transaction advisory, trust services, turnaround and restructuring, valuation, and visual communications. Ankura Consulting offers a suite of proprietary applications and services to manage complex mass disputes from inception through resolution.


Monarch Structured Settlements (affiliated Millennium Settlements) specializes in plaintiff-based structured settlements and post-settlement planning for injured claimants.  Monarch also offers attorney fee deferral products, including Integrated Financial Settlements' alternative to traditional fee structures, Fee Structure Plus (FSP).  FSP enables attorneys to invest contingent fees pre-tax while realizing market-related gains.  Through FSP, attorneys can work with their own financial advisor, or one of our respected affiliates, SunTrust Bank. For a visual of the power of fee deferral, visit www.AttorneyFeeDeferral.com.
Thrive Naturally is a holistic wellness company that creates & delivers wellness programs; Health Coaching, Group Wellness, Workplace Wellness & materials for a variety of corporate clients, charitable organizations & physicians across the country. Plus, online one-on-one coaching is available with Maryann Jones to support your unlimited potential to thrive with inspiration, awareness and attention to motivate action toward health goals.

Founded in 1969, Cohen Milstein Sellers & Toll PLLC is recognized as one of the premier law firms in the country handling major, complex plaintiff-side litigation. The firm has litigated numerous groundbreaking cases, resulting in landmark decisions on issues involving price fixing, securities, consumer rights, civil rights and human rights. With over 90 attorneys, Cohen Milstein has offices in Washington, D.C., Chicago, Ill., Denver, Colo., New York, N.Y., Palm Beach Gardens, Fla., Philadelphia, Pa., and Raleigh, N.C.   

Gibbs Law Group represents plaintiffs and whistleblowers in high-stakes litigation involving pharmaceutical and medical devices, defective consumer products and wrongful business conduct. Our attorneys have recovered over a billion dollars from the largest corporations in the world.  Eric Gibbs has served as court-appointed lead, liaison and class counsel in lawsuits throughout the country and was named among the "Top Plaintiff Lawyers in California" by the Daily Journal and Law360's "2016 Consumer Protection MVP."

Angeion Group is an independent, nationally recognized, settlement administration company that has the culture of innovation in our DNA. We increase efficiency, provide accountability and give counsel and the court peace of mind.

x
---
Sales Information
Contact the always fashionable Brownie Bokelman for registration or sponsorship information.
Brownie.Bokelman@LitigationConferences.com
(484) 324-2755 x212 or x200
---