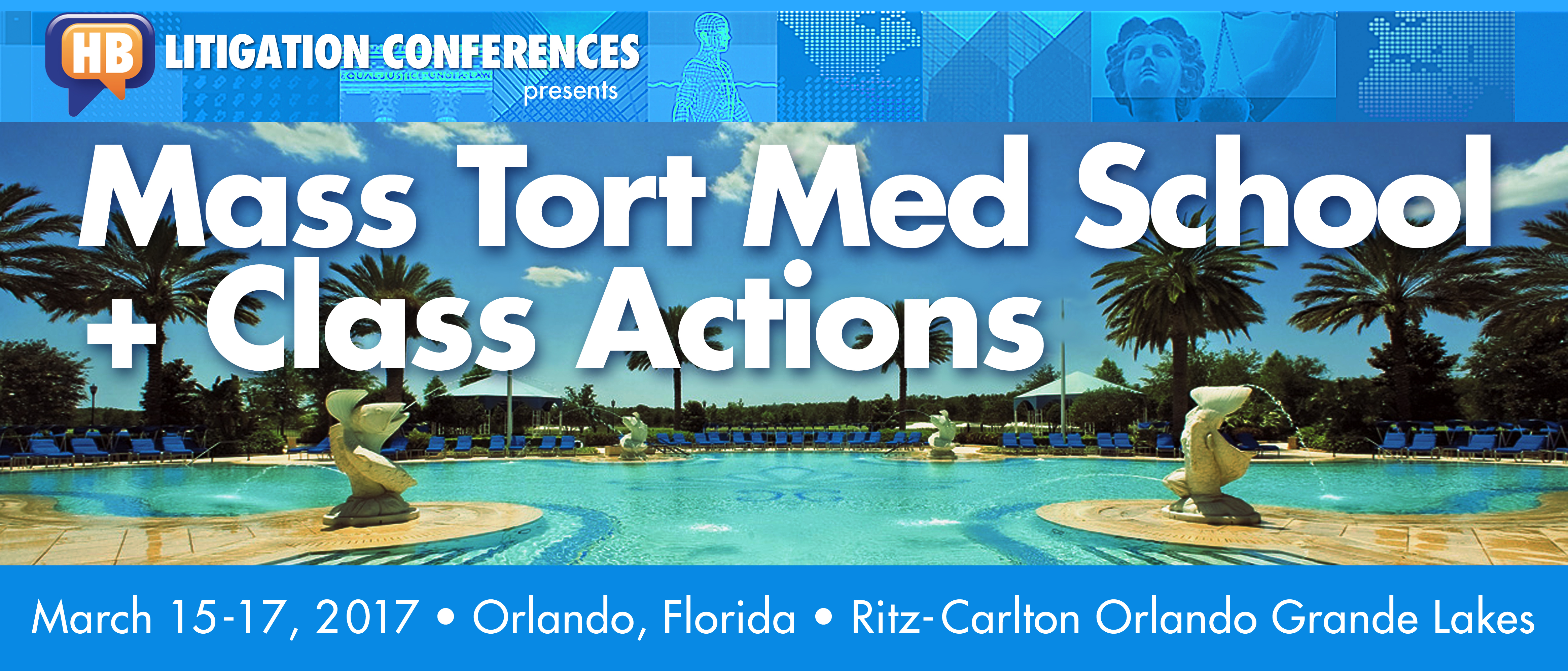 ---
!

PROGRAM LEADERS
____________________
MED SCHOOL CHAIRS 

VANCE ANDRUS
Andrus Wagstaff
MARC GROSSMAN
Sanders Phillips Grossman
VICKI MANIATIS
Sanders Phillips Grossman
AIMEE WAGSTAFF
Andrus Wagstaff
____________________
MEDICAL CONTENT CHAIR

DR. JOHN M. RESTAINO
DPM, JD, MPH
Sanders Phillips Grossman
____________________
CLASS ACTION CHAIRS 

ERIC GIBBS
Gibbs Law Group

ARIANA TADLER
Milberg and Meta-e Discovery

ROBIN GREENWALD
Weitz & Luxenberg

ANDY FRIEDMAN
Cohen Milstein Sellers & Toll
____________________
HOST-CITY CHAIRS

JOHN A. YANCHUNIS
Morgan & Morgan

SCOTT W. WEINSTEIN
Morgan & Morgan

KEITH R. MITNIK
Morgan & Morgan
____________________
SPONSORS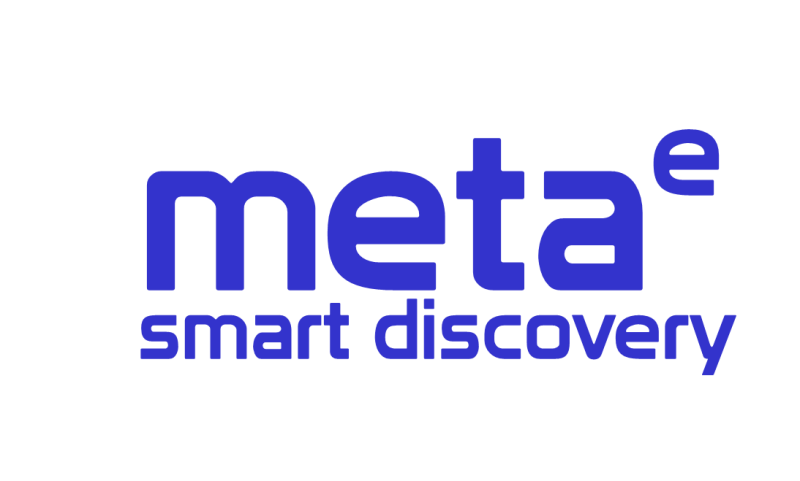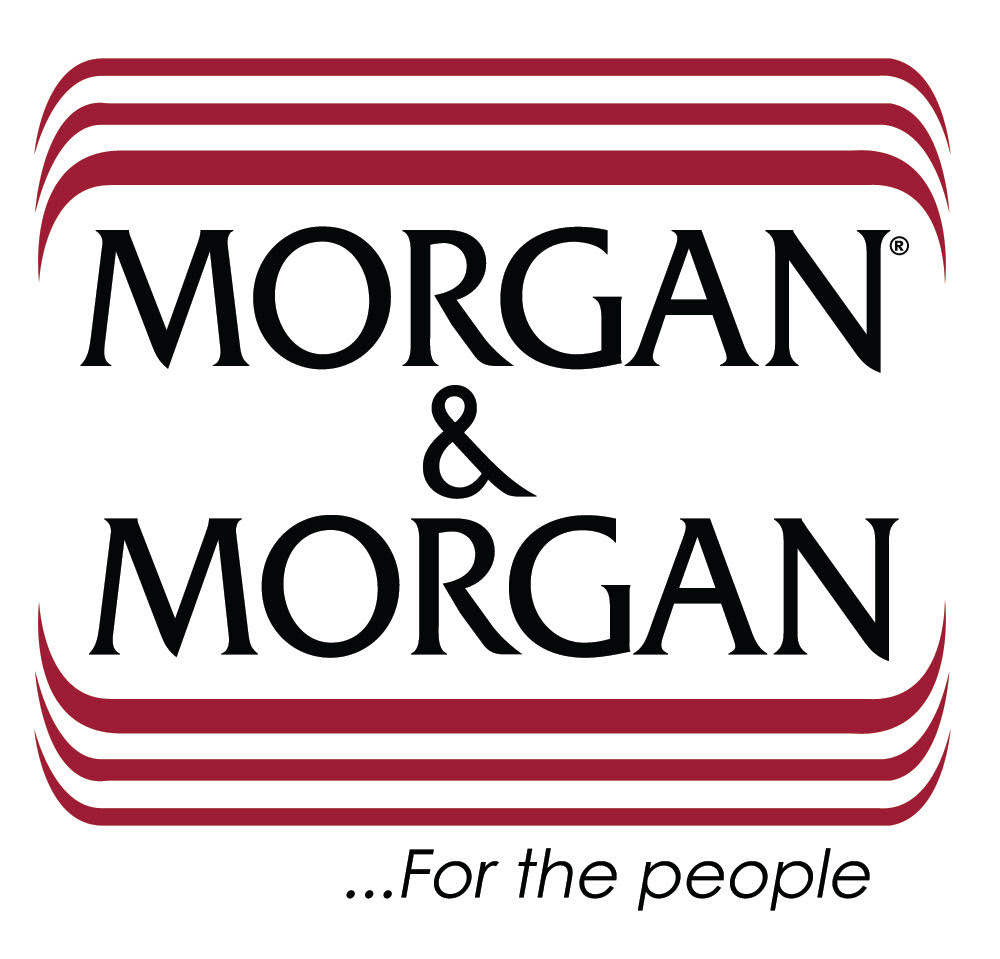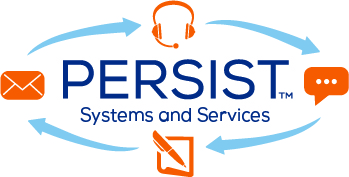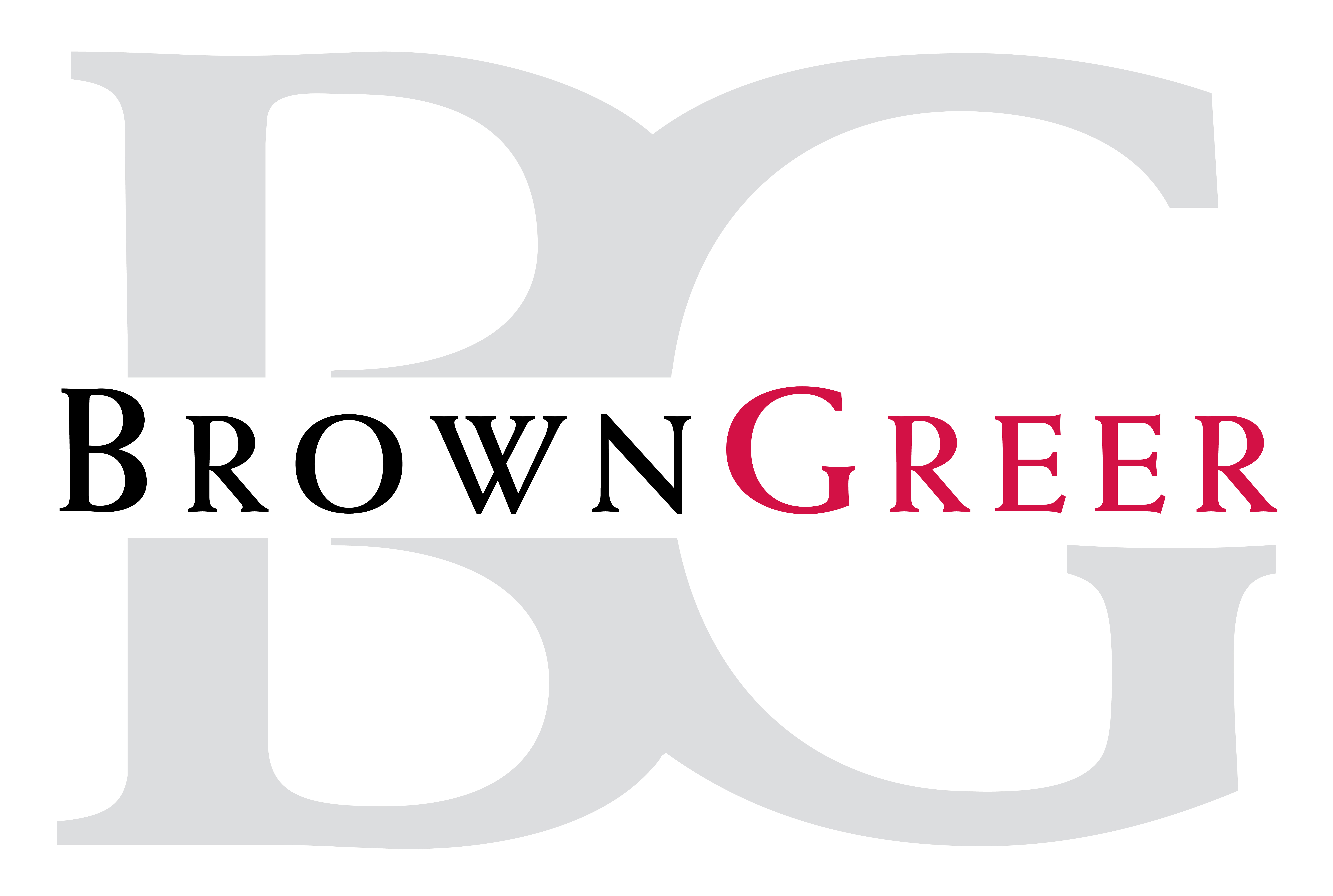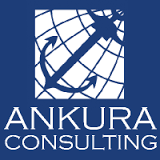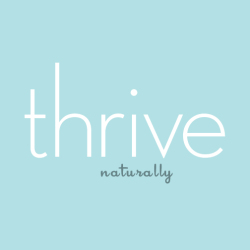 ---
IMPORTANT AGENDA CHANGES
Please note that due to the winter storms we have altered the agenda a bit.
CLICK HERE to download Version 14 of our "Travel Agenda."

 Dress Code: Dress Casually Please! No ties! Shoes are good. 
11:30 | Registration & Refreshments in Plaza Ballroom Foyer
01:00 | Welcome! Join us in Plaza I & II
01:15 | Talc: Up-to-the-Minute Status on Trials, State Court Actions, MDL
02:45 | Preemption Update: Generic Drugs and More
03:15 | Break
03:40 | WEN Hair Products
04:00 | Bi-Metal Hip Replacements
04:20 | Doctors Panel: Drugs, Devices and Practices
Attorneys:
Physicians and Medical Experts:
05:30 | Business of Law: The 21st Century Plaintiff Firm
Reuven Moskowitz, Chief Operations Officer, Morgan & Morgan and Co-Founder of Litify

05:45 | Opening Reception
Thanks to Andrus Wagstaff and Veritext Legal Solutions Cigar Bar! Thanks to Steve Nober of Consumer Attorney Marketing Group The Body Scrub Bar! Thanks to Garden City Group
Join us on the Citrus Garden Terrace!
Stop by The Body Scrub Bar Sponsored by Garden City Group!
Enjoy a hand-rolled cigar! Cigar Bar Sponsored by Consumer Attorney Marketing Group.
See old friends and make new ones among the beautiful Citrus Gardens.
Spouses and partners welcome!
07:30 | Faculty Dinner|Amalfi I & II
Thanks Counsel Financial, Gibbs Law Group, and  Cohen Milstein
Join us on the Da Vinci Terrace!
Join other faculty members for dinner under the stars on a beautiful terrace at the Ritz-Carlton.
Spouses and partners are welcome!
Pre-registration required.
---
Day Two

08:00 | Breakfast and Registration in Plaza Ballroom Foyer
08:15-08:45 | Thrive Naturally with MaryAnn Jones in Plaza III
Thanks to Meta-e Discovery LLC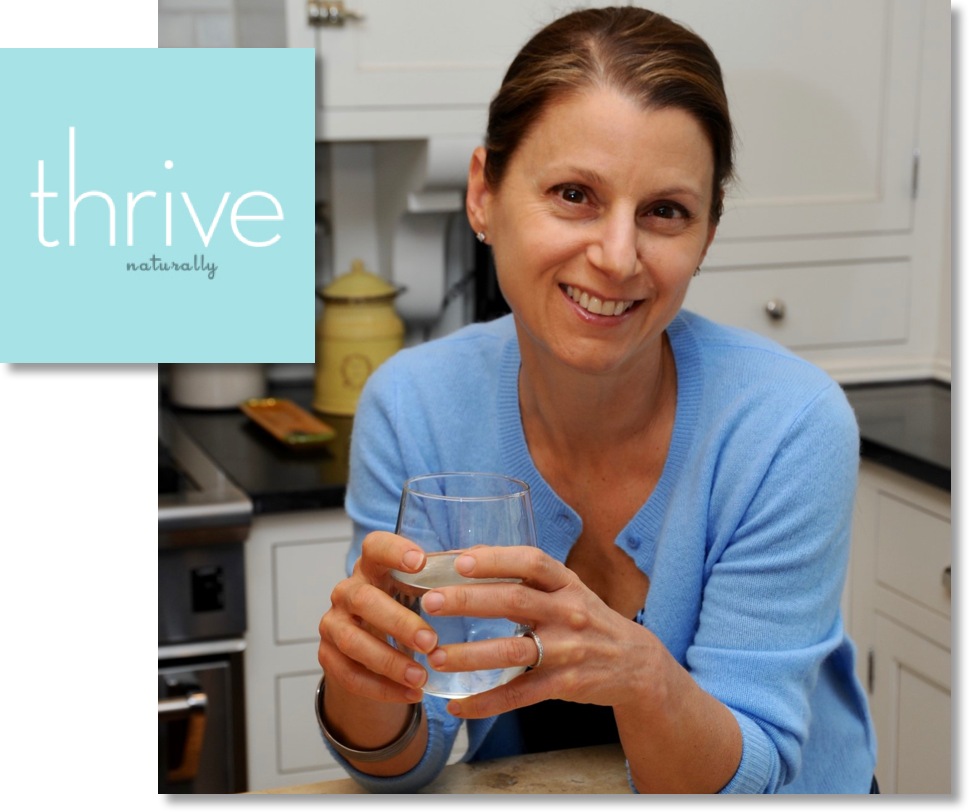 Benefit from this 30-minute introduction and subsequent one-on-one sessions with this nationally recognized holistic wellness expert. Leave feeling inspired and motivated with tools to balance the important elements of your personal and professional life. Built on the premise that we all have unlimited potential to thrive, MaryAnn offers support, inspiration, awareness & attention to motivate action toward health goals. She is a Certified Health Coach who worked for twenty years in magazine publishing before changing careers. As a former art director she is expert at deconstructing information & delivering it in simple, informative & dynamic formats that motivate & inspire. MaryAnn's own personal journey toward wellness is ongoing. As a recovering picky eater she began to see strong connections to positive choices she was making in her own life. Her daughter's type 1 diabetes diagnosis in 2002 inspired her to continue to learn more & eventually change careers. When her mother was diagnosed with stage 4 ovarian cancer in 2011 she was motivated to earn her Integrative Cancer Care certification to better serve her family & community. Learn more.
Med School Sessions (continued)
09:00 | Settlement Update
09:30 | Essure
09:50 | Abilify
10:10 | Taxotere
10:30 | Refreshment Break
Thanks to BrownGreer
---
Joint Sessions
---
For All Med School + Class Actions Attendees
10:25 | Emerging Litigations: How to Acquire New Cases Using a Data-Driven Marketing Approach
A discussion and details about the latest emerging mass torts including analysis of the qualified injured, and how response data and analytics can help acquire cases at lower costs. Also, we will be distributing copies of our Legal Marketing Index®, which provides in-depth proprietary information on both spend and response legal marketing details – the only of its kind in the industry – includes customer heat maps, spend data, intake analysis and more for the most popular litigations.
10:45 | Financing Your Mass Tort Practice
An in-depth discussion on options for financing your mass torts practice and how to intelligently use leverage to successfully build build your practice.
11:45 | Discovery
Rule 26(b)(1) – proportionality  |  Rule 37(a)(4) – evasiveness  |  Rule 37(e) – sanctions | Avoiding bifurcated discovery
---
12:00 | Lunch Buffet on the Da Vinci Terrace
---
Dual Track: Pick One! A or B 
---
A. Class Actions: Plaza III
01:00 | X-Pollination: The Mass Tort / Class Actions Intersection
Class actions | Mass torts | Whistleblowers | Third-party payors | Government enforcement | When class actions collide with government actions | Who is "the government" | How to benefit from the government's involvement and what to avoid | Global settlement strategies
01:45 | Settlement
02:15 | Fees
B. Med School: Plaza I & II
01:00 | Doctors Panel: FDA, Science and Data
---
Joint Sessions: For All Attendees

---
Refreshments sponsored by Ankura Consulting and Thrive Naturally's MaryAnn Jones
Meet the Authors
02:30 | Trial Skills | Winning at the Beginning: The Untappped Powers of Opening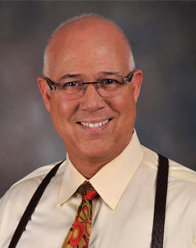 Keith R. Mitnick, is Senior Trial Lawyer at Morgan & Morgan. In this session this "Super Lawyer" and veteran of many high-profile, high-stakes cases will share his insights into the art of the opening statement, providing three alternatives to eating the defense's favored facts at the very beginning of the case: eliminating them, owning them, or putting them into your own positive context. He will discuss the power of word choice, offer analogies that will help jurors put themselves in a client's shoes, and demonstrate the importance of common sense versus coincidence. He is author of several highly regarded books: Winning at the Beginning: The Untapped Power of Voir Dire, Opening, and Beyond; Don't Eat the Bruises: How to Foil Their Plans to Spoil Your Case; and The Power of Analogy.
Special Book Offer. Attending firms qualify for a 10% discount from publisher Trial Guides LLC for products authored by Morgan & Morgan's John Morgan and Keith Mitnik. To get the discount use the promo code (sent to you by email) checkout. Also, look for sample chapters in the HB PPT Presentations & Materials Folder for the event (link sent via email). Click the titles to learn more about John Morgan's books, You Can't Teach Vision: The 21st Century Law Firm and You Can't Teach Hungry: Creating the Multimillion Dollar Law Firm. Click on the title to learn more about Keith Mitnik's Don't Eat the Bruises: How to Foil Their Plans to Spoil Your Case. 
03:30 | Donald J. Trump's First Cunning Rise (and Fall):  The Man I Knew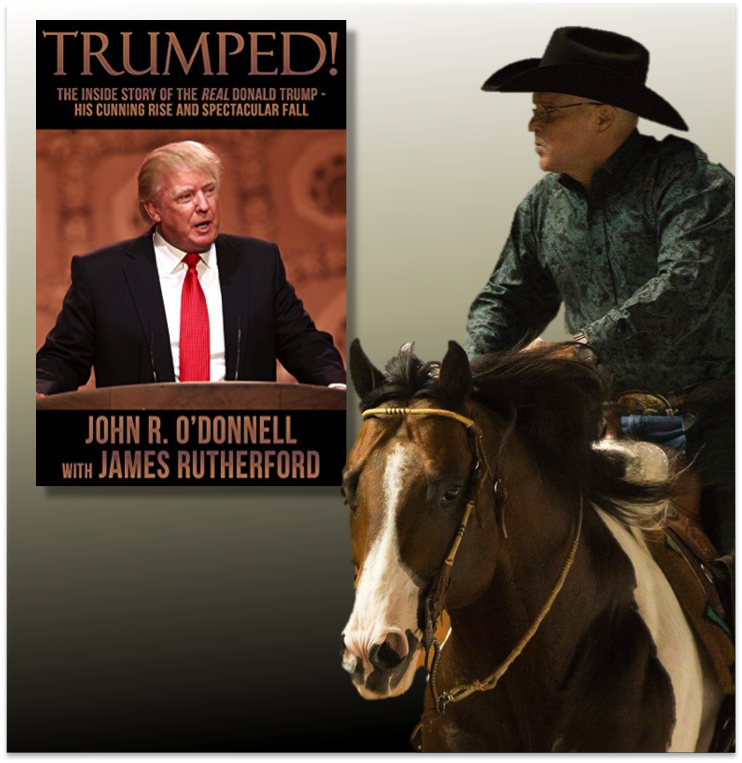 Jack R. O'Donnell, author, casino developer/consultant, former CEO of Sierra Tucson a behavioral health facility and Miraval the nation's premier destination spa, avid horseman— and former President and COO of the Trump Plaza Hotel & Casino in Atlantic City. It was at the Trump Plaza, the number one East Coast casino and the jewel in the crown of the Trump portfolio, where O'Donnell reported directly to the man who would become the 45th President of the United States. O'Donnell later wrote Trumped! The Inside Story of the Real Donald Trump — His Cunning Rise and Spectacular Fall, and is working on a second book about his experience working for the casino mogul, reality TV star, and our current commander in chief.  O'Donnell will share his insights and experiences working with Donald J. Trump when he was riding high in the glitz and glamor of a vibrant 1980s Atlantic City.

---
04:00 | President Donald J. Trump's Judiciary:
Potential Impact of The New Administration on Mass Torts and Class Actions
04:30 | Emerging Drugs, Devices and Consumer Products: What Our Experts and Big Data Tell Us
How big data is changing the world of mass torts. | New drugs and devices to watch.
06:30- 09:30 | Networking Party on Da Vinci Terrace
Thanks Esquire Bank, Morgan & Morgan, and Monarch Structured Settlements!
March Madness prizes and post-party drinks at the Lobby Bar hosted by Brett Newman of The Lien Resolution Group
March Madness tickets giveaway sponsored by Angeion Group
Cigar Bar! Thanks to Steve Nober of Consumer Marketing Group
March Madness Bracket Challenge! Win fun prizes! Sponsored by The Lien Resolution Group.
Elegant outdoor terrace surrounded by bamboo and lush tropical trees.
An ideal backdrop to network with colleagues and make new contacts.
Enjoy music, drinks, food, and other surprises!
Cigar Bar! Authentic cigar rollers demonstrate their native art and share their freshly rolled cigars. Sponsored by Consumer Attorney Marketing Group.
---
Day Three

Class Actions: Final Stretch
08:00 | Breakfast
08:50 | Welcome! Plaza I & II
09:00 | Where to Begin?
MDL Strategies | Master complaints | Rule 23(g)(3) | Class Action Fairness Act
09:45 | Motion to Dismiss – What's Trending?
Standing | Knowledge | Particularity
10:15 | Telemedicine
Privacy | Patience Safety | Licensing Issues | Professional Liability | Accuracy
10:45 | Class Certification
Ascertainability | Multi-state classes  |  Issue classes  |  Injury, harm and damages  |  23(b)(2) classes
11:30 | Qui Tam
Background on Qui Tam: Sitting on a gold mine | Timing of filing | Working with the government | Evidentiary burden | Litigating declined cases | Global settlement strategies | Issues on the horizon under a Trump/Sessions DOJ
12:00 | Class Remedies
Actual Damages | Restitution |  Injunctive Relief |  Statutory Damages | Cy Pres
12:45 | Adjourn