Wednesday, June 26, 2019
2pm ET | 1pm CT | Noon MT | 11am PT
$197 per site if you register by 6/21.
Then it's $247.
What you will get:
+ At least 1 hour of CLE credit.
+ Answers to your questions via live chat.
+ A complete set of presentation materials.
+ A complete recording of the webinar for later review
Also available via simulcast at the

Speakers

Daniel J. Healy 
Partner
Deputy Co-Chair of Cyber Insurance
Recovery Practice Group
Anderson Kill, DC

Peter Halprin
Deputy Co-Chair of Cyber Insurance
Recovery Practice Group
Anderson Kill, New York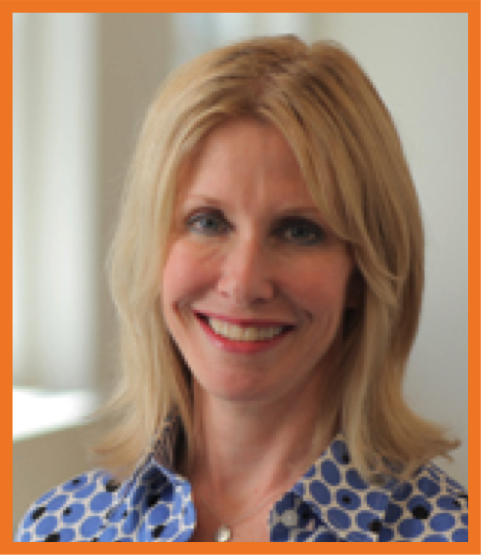 Judy Selby
Principal
Judy Selby Consulting LLC
JUST ADDED!

Amanda Conforti
Senior Account Manager:
Management & Cyber Liability
W.H. Connolly & Co., LLC

Aarti Soni
Senior Vice President
Cyber Claims Advocacy Leader
Marsh
Recent headlines confirm it.  Cyber and privacy risks are not limited to data breaches and theft of confidential information.
Technology advancements like biometrics and blockchain, the proliferation of ransomware and fraudulent funds transfer phishing scams, and increasing regulatory requirements concerning ever-expanding categories of data create cyber and privacy exposures that go well beyond a data breach scenario. The impact of these risks can adversely affect a company's business operations, its bottom line, its stock price, and even its credit rating.
In this session, we'll discuss some of today's most important technology, cyber crime, and regulatory risks, explain the role of insurance in mitigating these exposures, and provide practical advice on ways to maximize insurance coverage under a variety of policy forms.
What you will learn: 
+ The cyber and privacy risks associated with new technologies.
+ The financial impact of cybercrimes like ransomware and business email compromise.
+ The scope of exposures under new privacy regulations like GDPR and CCPA.
+ Transfer of risk to various insurance policies, including Cyber, Directors & Officers, and Property policies.
+ Negotiating more favorable policy terms to mitigate the impact of various policy conditions and exclusions, including the War Exclusion.
Our Speakers 
---
Daniel J. Healy | Partner | Anderson Kill, D.C.

Daniel J. Healy is a partner in Anderson Kill's Washington, D.C. office. He started his career with Anderson Kill and then served over five years as a Trial Attorney with the U.S. Department of Justice, Tax Division. He appeared as lead trial counsel in federal and state courts across the country, received numerous Outstanding Attorney awards and served as the E-Discovery Coordinator for the Tax Division.
Dan currently is the Deputy Co-Chair of Anderson Kill's Cyber Insurance Recovery Practice Group, and a member of the firm's Blockchain & Virtual Currency and Regulated Products Groups.  Dan was selected by his peers for inclusion in the 2019 The Best Lawyers in America list for Insurance Litigation and was recognized by Super Lawyers as a Super Lawyer for Insurance Coverage.
He represents policyholders seeking insurance coverage. He has experience obtaining coverage under a variety of insurance policies relating to directors and officers liabilities, business interruptions, environmental liabilities, health benefits, property damage, asbestos products, title insurance liabilities, and intellectual property disputes. He has represented railroads, banks, financial service providers, manufacturers, retailers, technology companies and food and beverage providers.
Dan also litigates all areas of intellectual property. He has represented trademark owners in disputes involving domain names, cybersquatting, online infringement and reverse confusion, has appeared before the Trademark Trial and Appeal Board and has litigated claims of unfair competition, copyright infringement and patent infringement.  He also successfully represented a client against the U.S. Patent and Trademark Office.
Education
Fordham University, J.D.
Siena College, B.A.
Editor, Fordham Urban Law Journal
---
Peter A. Halprin | Deputy Co-Chair of Cyber Insurance Recovery Practice Group | Anderson Kill, New York

Peter A. Halprin is an attorney in Anderson Kill's New York office. Peter's practice concentrates in commercial litigation and insurance recovery, exclusively on behalf of policyholders. Peter acts as counsel for U.S. and foreign companies in domestic and international arbitrations, including both ad hoc (ARIAS, Bermuda Form, London) as well as institutional (AAA, ICC, ICDR, JAMS, LCIA) arbitration forums.
Peter is a Fellow of the Chartered Institute of Arbitrators, and received a Postgraduate Distance Learning Diploma in International Commercial Arbitration from the Queen Mary School of Law, University of London.
Peter successfully completed the Hong Kong International Arbitration Centre's (HKIAC) Tribunal Secretary Accreditation Programme, and is on the Tribunal Secretaries Panel for the Australian Centre for International Commercial Arbitration (ACICA).
Peter is an Adjunct Professor of Law, teaching International Commercial Arbitration, and Coach of the Benjamin N. Cardozo School of Law Willem C. Vis International Commercial Arbitration Moot Team.
Peter is Deputy Co-Chair of the Cyber Insurance Recovery Practice Group, as well as a member of Anderson Kill's Financial Services Industry Group. Peter is a Faculty Member of the Global Cyber Institute.
Since 2013, Peter has been recognized by Super Lawyers as a New York Metro Rising Star for Insurance Coverage.
Education
Queen Mary School of Law, University of London, Postgraduate Diploma in International Commercial Arbitration
Benjamin N. Cardozo School of Law, J.D.
McGill University, B.A., First Class Joint Honours
---
Judy Selby | Principal | Judy Selby Consulting

Judy Selby brings 25 years of insurance coverage litigation experience on behalf of insurers and policyholders to her insurance consulting work and this webinar. She has a particular expertise in cyber insurance and coverage under various policy forms for today's emerging risks. Judy provides coverage evaluation, policy negotiation, and gap analysis services to companies across multiple industries, helping them to make the most of their insurance premium dollars. She also provides insurance due diligence, expert witness and litigation consulting services to both policyholders and insurance companies in coverage disputes.
In the course of her career, she has evaluated coverage under a wide variety of policy forms, including: CGL; D&O / E&O; Employment Practices; Homeowners / Fine Arts & Collections / Auto; Tech E&O; Commercial Property; Manufacturers Output (MOP) / Commercial Output (COP); Bermuda Form; Crime; and Fidelity.
She is a prolific author and sought-after speaker on insurance, cyber, technology, and compliance issues. She has been quoted in leading publications, including the Wall Street Journal, Fortune, Forbes, Reuters, Directors & Boards, InformationWeek, Business Insurance, Law360, Bloomberg BNA, CIO, CSO, Insurance Business America, National Law Journal, Dark Reading, Corporate Executive Board, and LegalTech News. Judy has authored the eBooks "Demystifying Cyber Insurance: 5 Steps to the Right Coverage" and "Big Data for Business Leaders."
Education
In addition to her law degree from Brooklyn Law School, she has completed courses in Finance with Harvard Business School HBX, Big Data, Crisis Management/Business Continuity, Cyber Security and the Internet of Things (IoT) with the Massachusetts Institute of Technology (MIT) Professional Education, and Cloud Computing with IEEE.
---
Amanda Conforti | Senior Account Manager: Management & Cyber Liability | W.H. Connolly & Co., LLC
Amanda has over 10 years of insurance underwriting, sales, marketing, and
account management experience. In June 2017, Amanda joined William H.
Connolly & Co., LLC in a dual role where she concentrates on account
management and provides management and cyber liability expertise to clients and
coworkers alike. Moreover, Amanda often presents to faculty on cyber insurance-
related current events and provides in-depth policy reviews and presentations for
new and existing clients.
Prior to joining William H. Connolly & Co., LLC, Amanda advanced to the position of
Senior Underwriter for Management Liability at American International Group (AIG),
where she specialized in Directors & Officers, Employment Practices, Fiduciary,
Crime, Kidnap & Ransom, Employed Lawyers, and Cyber Liability. She has a total
of 7 years of underwriting experience; 2.5 of those years were spent studying and
quoting cyber coverage for various risks. Previously, Amanda was a Premium
Reconciliation Supervisor for AIG, where she reviewed the quality of analysts'
accounting recommendations and organized internal continuing education sessions
for staff.
Education
Amanda holds a bachelor's degree in Psychology and minors in Criminal Justice and French from the College of New Jersey. She also holds an MBA with concentrations in Marketing and Management/Business Strategy from Rutgers Business School. Amanda is a licensed property, casualty, and health producer in the State of New Jersey.
---
Aarti Soni | Senior Vice President | Cyber Claims Advocacy Leader Marsh
Aarti joined Marsh in July 2016.  Prior to that time, she was a Claims Analyst at American International Group (AIG).  She also worked an associate at two national law firms, where she handled complex insurance coverage litigation. Aarti most recently served as Assistant General Counsel, Professional Liability & Cyber Counsel at Chubb, where she was a member of the Cyber Product Board.  There, she provided client support to Errors and Omissions (E&O) and cyber risk underwriters.
Aarti Soni is the Cyber Coverage Leader for our Marsh's Cyber Center of Excellence (part of our FINPRO Practice) in New York, New York.  
She focuses her work on drafting Marsh proprietary policy wordings and overseeing large, complex accounts in the cyber, technology, media and professional coverage arenas. 
Aarti's current responsibilities include supporting clients by reviewing and negotiating policy wordings and serving as a resource on cybersecurity offerings and services, both pre- and post-event.    
Education
BA in International Studies, American University, Washington, DCA
JD from Washington College of Law, American University, Washington, DC