Agenda
Speakers
8:00-8:45 | Registration & Coffee
8:45  | Welcome!
Hon. Marina Corodemus (ret.) 
A highly experienced ADR professional in Alternative Dispute, a sought-after special master to oversee class actions, mass torts, environmental contamination, natural resource damages, products liability, consumer fraud and serious aggregate litigation. More than 10 years experience as New Jersey's sole Mass Tort Judge. Voted "Best Individual Mediator 2015" by the National Law Journal and served as President of the Academy of Court Appointed Special Masters from 2014-15. Recently awarded the Chief Justice Robert N. Wilentz Lifetime Achievement Award. Read more.

Tom Hagy, Managing Director, HB Litigation Conferences
Founded HB in 2008 to create premium legal information. Former VP at LexisNexis involved in developing litigation content and services. Former Publisher & Managing Editor of Mealey's Litigation Reports.
9:00 | 2017: Discovery = E-Discovery in Mass Tort Litigation
Rule 26(b)(1): Proportionality and Relevance
E2 Best Practices to Map a Discovery Plan: Achieve equities and efficiencies for the parties and the court
What to do when you hit a bump in the road – discovery requests and objections
Technology is your friend if you know how it works
Moderator
Ariana J. Tadler, Partner, Milberg LLP
A nationally recognized member of the plaintiffs' bar with 25 years' experience litigating and managing the full spectrum of complex disputes. Renowned for being one of the leading authorities on electronic discovery. Read more.
Hon.  Shira A. Scheindlin (ret.), JAMS
Served for 22 years as U.S. Judge for the Southern District of New York, and as Assistant U.S. Attorney for the Eastern District of New York. Known for expertise in mass torts, electronic discovery, civil rights, constitutional law, and complex litigation.  Read more.
Kelly E. Jones, Partner, Harris Beach
Has a national litigation practice focusing on product liability with significant experience managing pharmaceutical, medical device and dietary supplement cases. Regularly serves as national coordinating counsel and NY/NJ counsel defending clients in mass torts, class actions and MDLs. Read more.
10:00-11:00 | Mass Torts & Criminality
Moderator
Robin L. Greenwald,  Weitz & Luxenberg
The firm's Practice Group Chair, Environmental Pollution, Consumer Protection. Former Assistant U.S. Attorney and Assistant Chief of the U.S. Department of Justice's Environmental Crimes Section. Read more.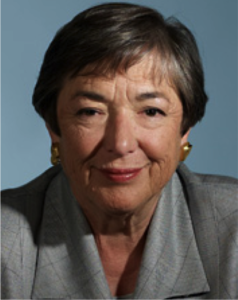 Sheila L. Birnbaum, Quinn Emanuel Urquhart & Sullivan LLP 
Practices in the areas of products liability, toxic torts and insurance litigation. Co-Chair of firm's Global Product Liability and Mass Torts Practice. Represents corporations in complex litigation. Recipient of the ABA Margaret Brent Women Lawyers of Achievement Award and many others. Read more.
Wendy R. Fleishman, Lieff Cabraser Heimann & Bernstein
A partner in the firm's New York office. Advocates for the victims, both deceased and living, of wrongful misconduct. Her practice largely consists of representing patients who were prescribed drugs and not informed of the dangerous side effects. Considered a "New York Super Lawyer" by Super Lawyers Magazine. Read more. 
11-11:15 | Break
11:15-12:30 | Personal Jurisdiction Issues in Mass Torts
Balanced primer on Supreme Court jurisprudence, e.g. Daimler, Goodyear

Presentation from plaintiff and defense on the pending SCOTUS appeal of Bristol-Meyers Squibb Co. v. Superior Court, 175 Cal. Rptr. 3d 412 (Cal. App. 2014)
Personal jurisdictions issues in class actions
Jurisdictional discovery
Alternative remedies to dismissal
Moderator
Ellen Relkin, Of Counsel, Weitz & Luxenberg P.C. 
Practice Group Co-Chair, Defective Drugs & Devices. Practice focuses on these areas as well as toxic torts . Has represented thousands of plaintiffs. Plays leadership role in several complex litigations. Among The New York Times' Top Women Lawyers in New York Metro. Read more.
Sara J. Gourley, Partner, Sidley LLP
Substantial experience in pharmaceutical, medical device, and blood products liability litigation. Concentrates on pharmaceutical and medical device defense, especially multi-jurisdictional coordination and defense of class actions.  Included among National Law Journal's Outstanding Women Lawyers and Who's Who Legal: Thought Leaders 2017 guide. Read more.
Chanda A. Miller, Associate, Drinker Biddle & Reath LLP
Handles complex commercial litigation, including antitrust litigation, appellate litigation, and corporate governance disputes. Defends clients in cases involving price-fixing claims, alleged false claims act violations, consumer protection claims, and RICO claims. Read more.
Paul J. "PJ" Cosgrove, Ulmer & Berne LLP 
Represents medical device and pharmaceutical manufacturers in pattern litigation or mass torts , and in "one-off" product liability suits, serving as national coordinating and trial counsels. Has defended toxic and environmental exposure suits, and also defends against class actions and complex business litigation. Read more.
Karen Barth Menzies, Girard Gibbs LLP
A nationally-recognized mass tort attorney with more than 20 years' experience. Has been appointed  to serve in leadership positions including Lead Counsel, Liaison Counsel and Plaintiff Steering Committee in some of the nation's largest pharmaceutical and device mass tort cases. Read more.
Julia Reed Zaic, Heaviside Reed Zaic
Focuses on pharmaceutical mass torts and complex civil litigation involving personal, financial, and environmental injuries. Currently litigates pharmaceutical, medical device and environmental cases. Was National Counsel for the National Wildlife Federation on matters relating to the Deepwater Horizon Disaster. Read more.
12:30- 1:45 | Lunch & Address: Sex Discrimination in Mass Torts
Prof. Jaime L. Dodge, Director, Institute for Complex Litigation & Mass Torts, Emory University School of Law
Former faculty member at Harvard Law School.  Taught Cross-Border Class Actions and Aggregate Dispute Resolution: Public and Private Process Design Seminar. Served as assistant professor at University of Georgia and an International Visiting Assistant Professor at the Peking University School of Transnational Law. Practiced with Paul Hastings and Gibson Dunn. Holds a B.A. in Psychology and International Development from Dartmouth College, a Masters in Dispute Resolution from Pepperdine University's School of Law, and J.D. from Harvard, where she served as the Supreme Court chairwoman of the Harvard Law Review. Read more.
1:45-2:45 | Ethics in Mass Torts
Attorney's Fees
Common Benefit Fund
Expenses
Moderator & Program Chair
Hon. Marina Corodemus (ret.)

Sara Schramm, Blasingame, Burch, Garrard & Ashley, PC
Concentrates her practice on products liability, personal injury and mass torts. Read more.
Kelly Strange Crawford, Partner, Riker Danzig Scherer Hyland & Perretti
Award-winning head of the firm's Products Liability and Mass Tort Practice Group.  Clients include large and small pharmaceutical and industrial companies, as well as individuals. Read more.
Mark Eveland, Partner, Verus Claims Service 
Over 20 years experience in operations, data and document management, and reporting specifically related to mass tort and class action claims.
Steven Skikos, Skikos Crawford Skikos & Joseph, LLP
Plaintiff attorney and co-author of Navigating the Procedural and Ethical Minefields of Mass Tort Aggregate Settlements. 
2:45-3:00 | Break
3:00-3:45 | Insurance of Mass Torts
Choice of law
Duty to defend vs. duty to indemnify
Trigger of Coverage
Number of Occurrences/Batching/Related Claims
Stacking of limits vs. anti-stacking clauses
Exclusions and conditions
Primary vs. excess coverage
Bad faith
Impact of coverage issues on settlement valuations, strategies and timing
Coverage litigation and recent rulings
Moderator
Cheryl P. Vollweiler, Partner, Traub Lieberman Straus & Shrewsberry LLP 
Areas of expertise include insurance disputes, reinsurance, bad faith, international arbitration, products liability, general liability, premises liability, cyber risk, property damage and first-party coverage and toxic torts.  Has acted as coverage counsel, defense counsel to U.S. and foreign insurers in U.S. litigation nationwide and international arbitrations. Read more.

Hon. Victor Ashrafi (ret.), Of Counsel, Riker Danzig Scherer Hyland Perretti LLP
Member of the firm's Commercial Litigation, Alternative Dispute Resolution and White Collar Criminal Practices.  Joined firm after  20 years as a Judge of the Superior Court of New Jersey.  Most recently served in the Appellate Division. Served in the U.S. Attorney's Office in Newark for 12 years. Read more.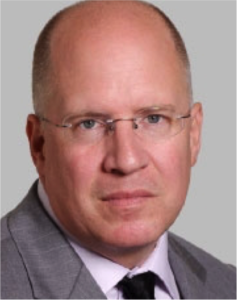 Jeffrey M. Pollock, Esq., Partner, Fox Rothschild LLP
Focuses on complex litigation and appellate practice. Recognized by Chambers USA and is certified by the New Jersey Supreme Court as a Civil Trial Lawyer. Recipient of several awards and designations, including Best Lawyers in America, Super Lawyers, Who's Who Legal and more.  Read more.

Christopher M. Placitella, Shareholder, Cohen Placitella Roth P.C.
An accomplished trial lawyer and leading legal authority on mass torts, class actions, and asbestos litigation.  Represents individuals injured by defective products, drugs, toxic substances, and environmental contamination. Award-winning attorney known for his commitment to those who have been harmed due to the wrongful conduct of others. Read more.
3:45-4:30 | Settlements
Global, Inventory & Aggregate Settlements
Picking the Right Model
Lien Strategies
The Role of the Court
Answers to Your Questions
Moderator
Cathy Yanni, Neutral, JAMS
Has has settled thousands of cases. Practice includes mediation, Special Master, and arbitration. Handles range of case types, including pharmaceutical, consumer class actions, financial services, food labeling, privacy / data breach, and more. Read more. 
Henry G. Garrard III, Partner, Blasingame, Burch, Garrard Ashley
Highly regarded plaintiff attorney with experience in mass torts, class actions, products liability, qui tam litigation, personal injury and medical malpractice.
Maja C. Eaton, Partner, Sidley
Multi-award winning defense attorney with experience in drug and device litigation, leadership in multidistrict asbestos litigation, and successful trial experience in major cases.
Lynn Greer is a Founding partner of BrownGreer, with more than 20 years' experience in mass claims resolution as a Special Master and Claims Administrator focusing on personal injury, pharmaceutical, environmental, and economic loss settlements.
4:30-5:15 | The Media and Mass Torts
Does traditional media really affect mass tort outcomes?
Does social media play a role in outcomes?
Which has greater impact today, traditional news outlets or online and social media sources?
How is mass torts is perceived and covered by the legal press?
How are mass torts and mass tort attorneys — plaintiff and defense — are perceive by the legal press
How does the attorney-media relationship work?
How do attorneys perceive the legal media?

Moderator
Brenda S. Fulmer, Shareholder, Searcy Denney Scarola Barnhart & Shipley
For the past 20 years practice has focused on pharmaceutical and medical device mass torts litigation. Has represented thousands of claimants. Named one of the Top 100 Trial Lawyers by the National Trial Lawyers Association. Read more.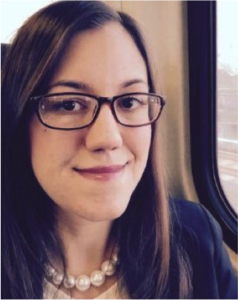 Melissa Hoffmann, Editor/Litigation, ALM Global Newsroom
Veteran journalist and litigation desk editor with eight years' experience as a senior-level editor including Deputy Managing Editor of ALM's New York Law Journal.  Melissa leads a team of national reporters covering litigation developments across multiple practice areas, delivering news and analysis to subscribers of 19 brands as well as law.com.  Read more.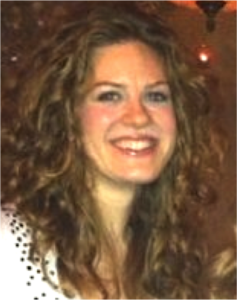 Anne Urda, Editor in Chief, Law360, part of LexisNexis
Manages day-to-day operations of the Law360 newsroom. Develops plans for increasing web traffic. Works with Assistant Managing Editors to push out breaking news, ensure that the right stories are covered, and that the reporter's headline and lede sell the story. Read more.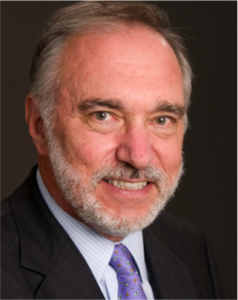 Hon. Richard A. Levie (ret.), JAMS
Has more than 30 years' experience handling complex actions as litigator, trial and appellate judge and neutral. Also formerly with U.S. Justice Department. Read more.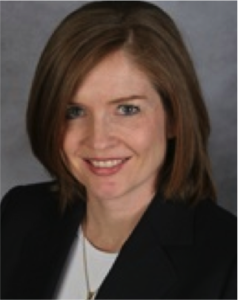 Vicki Maniatis, Partner, Sanders Phillips Grossman LLC
Concentrates on pharmaceutical and medical device mass tort cases. Appointed by both federal and state judges as lead counsel on various plaintiffs' steering committees. Received distinguished honors from 2013 through 2016 as a Top Attorney of the New York Metro Area and a Top Women Attorney in the New York Metro Area. Read more.