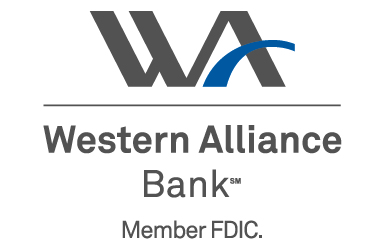 Thursday | Oct. 17, 2019
2pm ET | 1pm CT | Noon MT | 11am PT
Complimentary from Western Alliance Bank Settlement Services

Do you subscribe to the West LegalEdcenter?

---
Speakers

Jennifer M. Oliver
Partner | MoginRubin LLP

Jeremy K. Robinson
Partner | CaseyGerry
---
What you will get:

At least 1 hour of CLE credit.
+
Answers to your questions via live chat and email.
+
A complete set of presentation materials.
+
The opportunity to share with others on your team.
Questions for the speakers?
Questions@LitigationConferences.com
CLE Questions?
CLE@LitigationConferences.com
Mandatory Arbitration and Class Actions
What Attorneys & Companies Should Know About Recent Decisions & Proposed Legislation
Arbitration is widely used to resolve disputes because it is designed to be more efficient and cost-effective than litigation. But some say the real cost to individuals is too high; that the class action claim waiver of these clauses is an unenforceable undermining of public policy.
Associate Justice Ruth Bader Ginsberg wrote that the Supreme Court's rulings on mandatory arbitration "have predictably resulted in the deprivation of consumers' rights to seek redress for losses" and have "insulated powerful economic interests from liability for violations of consumer protection laws."
Responding to recent legislative proposals to limit mandatory arbitration, the U.S. Chamber of Commerce says consumers, employees, service members, and businesses have all benefited from arbitration's efficiencies. "Opponents of arbitration exaggerate the alleged unfairness of these agreements," this pro-business organization says. "The reality is that arbitration providers and the courts ensure that arbitration provisions will be enforced only if they meet basic guarantees of fairness and due process."
"Stripping consumers' ability to bring class action claims is ruinous to consumer protection," says Jennifer M. Oliver of MoginRubin LLP. "Class actions provide restitution to plaintiffs who would otherwise be without recourse either because they cannot afford legal representation, or legal representation is not economical compared with the cost of bringing a single plaintiff's lawsuit."
Until the mid-1980s, obligations to arbitrate rested on consent. Then the Supreme Court shifted in favor of precluding consumer and employee federal and state court claims because of arbitration's procedural advantages. In a recent article about the arbitration clause, Jeremy K. Robinson of CaseyGerry, offered this 2015 quote from the U.S. District Court in Massachusetts In re Nexium (Esomeprazole) Antitrust Litigation:
"Today, forced arbitration bestrides the legal landscape like a colossus, effectively stamping out the individual's statutory rights wherever inconvenient to the businesses which impose them. What is striking is that, other than the majority of the Supreme Court whose questionable jurisprudence erected this legal monolith, no one thinks they got it right—no one, not the inferior federal courts, not the Equal Employment Opportunity Commission, and certainly not the academic community. Indeed, even the respected American Arbitration Association withdrew from consumer debt collection arbitration because of 'fairness and due process concerns.'" (citations omitted)
Understanding the ramifications of these decisions is critical to advising clients on either side of a dispute, or when drafting or challenging contracts.
Join Jennifer Oliver and Jeremy Robinson on Thursday, Oct. 17, 2019, when they share insights, updates and answers to your questions. What they will cover:
+ Class action claim waivers.
+ Defeating and defending arbitration clauses.
+ Delegation of the decision: The arbitrator or the judge?
+ Relevant cases.
+ Pending legislation.
+ And more!
Plus, answers to your questions via live chat and email.
---
Western Alliance Bank Settlement Services Group is proud to present this timely webinar featuring outstanding attorneys.
Our team brings years of expertise supporting all phases of the settlement process from escrow through distribution with a single point of contact. We are committed to delivering a highly personalized banking experience with a focus on exceptional service, flexibility and responsiveness.

Francesca Castagnola | SVP | fcastagnola@westernalliancebank.com | (619) 233-2518
Dana Rager | VP | drager@westernalliancebank.com | (619) 233-2205
Sondra Monroe | VP | smonroe@westernalliancebank.com | (619) 233-2253
Join us in San Diego in March for our Second Annual Class Action Law Forum at University of San Diego School of Law. We hope to meet you there!