Overview:
You've worked diligently to negotiate a personal injury settlement that provides for your client's past and future medical and financial needs, then — WHOOSH! — the client's health plan swoops in and lays claim to most or all of the recovery, including your legal fees, as reimbursement for medical benefits it paid. This is the minefield of Employee Retirement Income Security Act (ERISA) liens and reimbursement claims. It is a very real danger to your clients and your practice.
Attorneys on our panel live the reality of ERISA liens every day. They will share their expertise and show you how to assess and address ERISA liens and reimbursement claims asserted against your clients' personal injury recoveries. The program includes key tips for determining the potential for defeating or negotiating reduced liens. Can you successfully challenge the validity of the lien or the amount sought?
Our thorough program will review the applicable law and outline what to look for in health plan rights and documentation, including:
● Recent and pending Supreme Court cases

● What federal statutes govern – and what they don't

● Distinguishing between insured and self-funded plans

● Getting the plan documents you really need

● Identifying and evaluating the "terms of the plan"

● Understanding strengths and weaknesses in plan claims
Recording Date:  January 28, 2015
Featuring:
FRANKLIN P. SOLOMON, SOLOMON LAW FIRM LLC.  A graduate of Rutgers University School of Law at Camden, Franklin Solomon is based in Cherry Hill, NJ, with a nationwide practice focused on evaluation, litigation and resolution of healthcare lien/reimbursement claims. Mr. Solomon represents personal injury victims and their attorneys in defending against claims by health plans and government benefits programs seeking payment out of tort recoveries. Most recently, he was plaintiffs' counsel in two federal appellate court cases decided this summer: Wurtz v. The Rawlings Company, ___ F.3d ___, (2d Cir. 2014), a class action challenging New York insurers' reimbursement claims against their insureds, and Taransky v. Sec. U.S. Dept. of Health & Human Svcs., ___ F.3d ___ (3d Cir. 2014), a class action challenging Medicare's claims for reimbursement out of New Jersey tort recoveries. Prior to opening his own firm, Mr. Solomon's practice included 20 years of litigating mass tort and individual personal injury claims on behalf of plaintiffs. Mr. Solomon is a frequent speaker on healthcare lien and reimbursement issues at continuing legal education programs sponsored by bar associations and other professional organizations.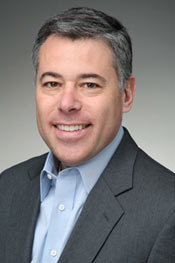 BRETT NEWMAN, LIEN RESOLUTION GROUP.  Mr. Newman graduated with a degree in economics from Syracuse University in 1989. As managing partner of The Lien Resolution Group, Mr. Newman is known nationally by plaintiff attorneys for his expertise on claims avoidance and reduction. Subsequent to earning his degree, Mr. Newman consulted with clients in both the business and financial sectors. In 2002, he established the New York based company, Plaintiff Solutions, to provide plaintiffs with objective financial advice at the time of settlement. Recognizing the ever growing nature of lien resolution and the ever-increasing associated liability, Mr. Newman established The Lien Resolution Group Solutions. The to assist both individual claimants of personal injury lawsuits and mass tort claimants in the protection of their proceeds and government benefits.  Mr. Newman is active in his community, and he takes particular pride in the role he plays in training settlement professionals to expand their knowledge beyond the traditional structure broker and attorney relationship.