Now on demand.
Speakers
---

Laura Stover Danysh
Vice President & Senior Counsel
Global Regulatory Dispute Resolution
Hilton Worldwide

Devika Kewalramani
Partner
Co-Chair of the Legal Ethics & Law Firm Practice
Moses & Singer LLP

Info
---

Recording Date: Nov. 15, 2017
Time: 2 – 3:35 P.M. ET

Duration: 
95 minutes
Fee: Complimentary with registration
LexisNexis CLE Questions: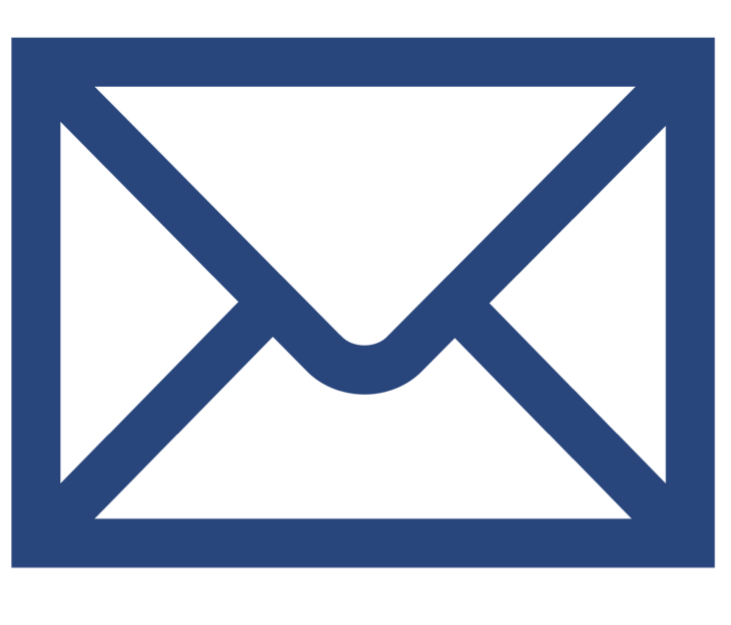 LexisNexis® presents a complimentary session
Conflicts of Interest:
Defining, Identifying, Preventing and Addressing
Recorded Live | Nov. 15, 2017 | 2 p.m. Eastern | 11 a.m. Pacific
---
Conflicts of interest come in a variety of shapes and sizes. Whether or not they are detected or reported, conflicts or potential ones routinely take place at law firms and board rooms. Their severity and type vary depending on what role you play with regard to clients, matters or cases, and what position you hold in your organization.
While the concept may seem cut and dried, conflict of interest can be a complex concept. People sometimes believe that "the fact of a conflict" is itself the wrong so they ignore it. The real wrong is moving forward while knowing a conflict exists.
Questions that frequently arise include:
What role may an attorney play in an organization he or she represents?

What risks are posed when a prospective client reaches out to an attorney?

What conflicts arise when an organization uses many outside firms? Or when firms represent adversaries or competitors?

How can you prevent conflicts from arising? What is the best way to address them when they do?

What conflicts arise with the use of expert witnesses?

What rules govern ex parte communications?

How can you prevent improper disclosure of information?

Conflicts usually start with people. How can we better train them?
The two speakers are a practicing attorney who specializes in ethics and addressing conflicts and a professional who oversees compliance and avoiding conflicts at a worldwide hospitality company.  Each has extensive experience to help you better understand this complex subject, the proper handling of which is critical to your role in just about any organization.
What they covered:
The various categories of conflicts of interest

Why conflicts sometimes go unreported

What rules govern conflicts for attorneys, executives and agencies

Lessons from recent situations of conflict of interest

How you can keep conflicts from arising in the first place

What to do when a conflict has been identified and how to clear it
---
SPEAKER BIOS
Laura Danysh is Vice President & Senior Counsel of Global Regulatory at Hilton, one of the world's preeminent hospitality companies with over 5000 hotels operating under 14 brands in over 100 countries and territories.  In her current role, Laura leads and coordinates global regulatory affairs and disputes. Laura created and led the legal and compliance training program, developing programs relating to anti-corruption, anti-money laundering, trade sanctions, and internal investigations. She led the global implementation of the Records Management program, administering a network of over 100 Records Coordinators.  Laura also served as a member of Hilton's Global Policy Committee for responsible for creating and implementing company policies. When Laura first joined Hilton to manage dispute resolution, she led the team that negotiated and implemented a Consent Decree with the Department of Justice regarding compliance with the Americans with Disabilities Act. Laura also executed on Hilton's compliance of a permanent injunction and court appointed monitors, which led to an order dismissing the case. Laura chairs Hilton's Global Pro Bono Committee and serves as a board member for the Legal Services of Northern Virginia.  Prior to joining Hilton, she was a member at Eckert Seamans Cherin & Mellott, where her practice focused on commercial litigation. Laura received her JD from the George Washington University Law School and her BA from the University of South Carolina Honors College. EDUCATION: J.D., George Washington University Law School; B.A., University of South Carolina Honors College
Devika Kewalramani is a partner and co-chair of Moses & Singer's Legal Ethics & Law Firm Practice which advises law firms, lawyers and legal departments on ethical and legal aspects of law practice. She also currently serves as the firm's general counsel. Devika represents law firms and attorneys in legal ethics, professional discipline, law firm risk management, lawyer licensing and admissions matters, including escrow issues, conflicts of interest, structuring arrangements with non-lawyers, multijurisdictional practice, disqualification, lateral transition, law firm mergers and break-ups, partner disputes, ethics in alternate dispute resolution, reporting/disclosure issues, attorney advertising, law firm cyber security issues, social media use, legal fee disputes, and other professional responsibility issues.  She conducts ethics and risk management audits for clients. A frequent lecturer, panelist and author on legal ethics, Devika speaks to law firms, corporate legal departments, bar associations and professional groups on a variety of legal ethics matters. The editor of New York State Bar Association's Journal magazine recognized Devika as author of one of the best articles of 2010: "Up Close and Professional With New York's Engagement Letter Rules" (September 2010). Her article, "Demystifying ESQrow Ethics" was featured on the front page of the New York State Bar Association Journal's May 2013 edition. Devika is a faculty member of the Practising Law Institute and of Lawline.com.  Devika is co-chair of the Council on the Profession of the New York City Bar Association. She is the immediate past Chair of the Committee on Professional Discipline of the New York City Bar Association. She was appointed a member of the New York Commission on Statewide Attorney Discipline in 2015 and served as a co-chair of its Subcommittee on Transparency and Access. In 2014, 2015 and 2016, Devika achieved Super Lawyer status in the Metro Edition of New York Super Lawyers®. EDUCATION: J.D., City University of New York School of Law; B.A., St. Xavier's College, Kolkata, India
---
Additional Info re Ethics
Ethics Rules
Rule 1.7 – Current client conflicts

Rule 1.8 – Special current client conflicts

Rule 1.9 – Former client conflicts

Rule 1.10 – Conflicts imputation; lateral screening

Rule 1.13 – Organizational client conflicts

Rule 1.18 – Prospective client conflicts
Duties of loyalty and confidentiality
Who is a "current client"?

Is there a conflict: direct adversity and material limitation

Can conflict be cured: diligence/competence and consent

Ethical walls and advance waivers

Transactional & litigation matters

"Hot potato" doctrine and "thrust upon" exception

Joint representations

Lawyer as corporate director
Business transactions with clients
Is transaction fair/reasonable?

Written disclosure; reasonable understanding

Opportunity to seek independent counsel

Written consent; clarify lawyer's role

Accepting compensation from third parties

Client consent

Independent professional judgment

Client confidentiality
Duty of confidentiality
No use/disclosure of material confidences

Who is a "former client"?

Is there a conflict: material adversity and substantial relationship

Can conflict be cured: consent of former client only
Treatment as "one" for conflicts
Lateral lawyer screening to avoid disqualification

Notice to client

Certifications of compliance

Unique New York conflicts checking rule

Keep written record of engagements

Maintain conflicts system to check conflicts:

New clients

Existing clients in new matters

Newly-hired attorneys

Additional named parties in pending matters

Failure to comply is ethical violation
Who is the client?
Constituent/parent/subsidiary/affiliate

Lawyer for entity, acting through constituents

Corporate family" conflicts

Clarify if organization's interests adverse to constituents

Dual representation permitted with consent
Duties owed to prospects
Protect confidentiality

Avoid conflicts of interest

Significantly harmful information from prospect?

How to cure disqualification: client consent and screening

Internal screening measures

Implement effective screen

No fee apportionment

Notice to prospective client

New York exception: unilateral communications without expectation of retention; purposeful disqualification of lawyer
Final Thoughts
Unpack the facts

Nuanced and complex rules

Ethics rules, case law and ethics opinions

Other types of conflicts

Source of liability exposure
---
*CLE is approved or in the process of approval for the mandatory CLE states listed below for 90 minutes of CLE credit. The type of credit allowed will be determined by the state governing MCLE Board.