Sorry, this event has been cancelled! Thanks to all who prepared and registered. We had a good run starting in 1992! –Tom

Contact for additional info:
The Legendary Brownie Bokelman
by email or by phone at (484) 844-0437
---

Conference Chairs
---
When
Oct. 15, 2018
---
Sponsors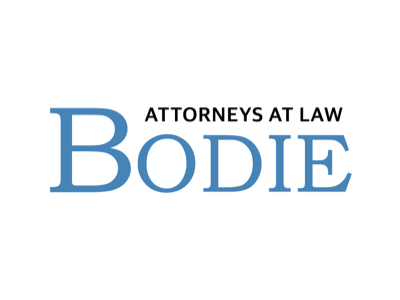 Contact
Brownie Bokelman 
(484) 324-2755 x212 or x200
Or send her an Email
Hotel Accomodations
The Knickerbocker Hotel
6 Times Square, SE corner of 42nd & Broadway
Weblink for Reservations  $325 Premier King
For 3 days pre or post event, contact Jenny Thorpe | 212-204-4976| jthorne@theknickerbocker.com
Ask for "HB Litigation" conference rate.
Cut-off Date: Sept 23
CLE
This event will be eligible for CLE
Speaker Info
Faculty@LitigationConferences.com
Registration Fees
$595 for attorneys and in-house counsel
$395 for attorneys from faculty firms
$1,395 for service providers who are not exhibiting
$125 for guest/spouse
Contact Us
(484) 844-2330
Send us an Email
Agenda | Monday, Oct. 15, 2018
7:30 | Registration
8:45 | Welcome to the National Lead Litigation + Emerging Toxic Torts Conference
Tom Hagy, Managing Director, HB Litigation Conferences
Brian S. Brown, Managing Member, Brown & Barron LLC
Cara L. O'Brien, Partner, Law Office of Evan K. Thalenberg, P.A.
Christopher M. McNally, Partner, Bodie Law
9:00 | Bank Liability in Lead-Paint Litigation
Matthew B. Thompson, Law Office of Evan K. Thalenberg, P.A.
Debra B. Cruz, Levin & Gann, P.A.
Jeffrey C. Toppe, Brown & Barron, LLC
Others TBD
9:45 | Housing Authority Liability: Jones v. NYCHA
Thomas P. Giuffra, Rheingold Giuffra Ruffo & Plotkin LLP
10:15 | Break
10:30 | A Shifting Landscape: Going Beyond Landlord-Tenant Disputes
Brian S. Brown, Managing Member, Brown & Barron LLC
Christopher M. McNally, Partner, Bodie Law
11:15 | Maryland Case Law Update  
Lisa M. Morgan, Partner, The Law Offices of Frank F. Daily, P.A.
Dawn M. Taylor, Senior Attorney, Brown & Barron, LLC
12:00 | New York: Cases & Trials
Gary H. Abelson, Partner, Barclay Damon, LLP
Anne E. Joynt, Junior Partner, Lipsitz & Ponterio, LLC
Hon. John J. Ark, Monroe County Supreme Court, New York
Elizabeth M. Shost, Law Office of Elizabeth M. Shost, P.C.
12:45 | Lunch
---
2:00 | Settlement Psychology: Cognitive Dissonance and Other Obstacles to Finding Common Ground
Jeff Trueman, Mediator, Arbitrator & Settlement Conference Neutral
Hon. John Philip Miller (ret.), former Circuit Court for Baltimore City
2:50 | Emerging Issues in Insurance: Time on the Risk, Indemnity, Allocation, Renovation and Uninsured Defendants
Suzanne C. Shapiro, Suzanne C. Shapiro Law LLC
3:30 | Break
3:40 | Judicial Expectations: From Discovery to Bench Trials
James R. Benjamin, Jr., Gordon Feinblatt LLC
Hon. John Philip Miller (ret.), former Circuit Court for Baltimore City
Hon. Althea M. Handy, Baltimore City Circuit Court
Hon. Robert J. Lunn (ret.), Mediator, Rochester, N.Y.
Hon. John J. Ark, Monroe County Supreme Court, New York
4:40 | Emerging Toxic Torts: Water Contamination
Corey M. Stern, Partner, Levy Konigsberg LLP
5:40 | Adjourn
---
Chair Bios
Cara L. O'Brien, Managing Attorney, Law Office of Evan K. Thalenberg, P.A.
Cara has dedicated her legal practice for almost a decade to representing and advocating for children that have been poisoned by lead-based paint.
Born in Baltimore, Maryland, Cara attended Loyola University Maryland and received a Bachelor of Business Administration degree, summa cum laude, with a major in economics and minor in mathematics in 2004. She attended the University of Maryland School of Law and received a Juris Doctor degree, cum laude, in 2007. After graduation, she served as judicial law clerk to the Honorable Stephen M. Waldron in the Circuit Court for Harford County. Cara has successfully represented hundreds of individuals injured through the negligence of owners and operators of residential properties in Baltimore City and the surrounding areas. She has also represented clients at the appellate level.
Over the years, she has litigated numerous cases and obtained millions of dollars for her clients. With the team at Evan K. Thalenberg, P.A., she has successfully tried multiple cases to verdict on behalf of her clients. Cara was selected to the 2017 Maryland Super Lawyers Rising Stars list, an honor bestowed upon only 2.5% of Maryland's lawyers. She is also a member of the Maryland Association for Justice, Multi-Million Dollar Advocates Forum, and the Baltimore City Bar Association.
Cara loves coming to work each day to achieve justice for her clients. She enjoys learning about her clients as well as staying up to date on the current legal and medical issues affecting her cases. Her compassionate yet aggressive approach to her cases allows her to obtain the best possible outcome for each client and build relationships with her clients that often continue after the case is resolved.
Cara is involved in several community groups and associations and was involved with Big Brothers Big Sisters of the Greater Chesapeake as a mentor for over 7 years. She serves on the Board of Directors for Community Law in Action, a non-profit organization that develops young people to be leaders and participate in the process of positive community change. She also serves on the Peer Review Committee for the Attorney Grievance Commission of Maryland.
Christopher M. McNally, Partner, Bodie Law
Chris has been with the Bodie firm for eleven years and has been a partner since 2014. His practice concentrates heavily on the defense of property owners and insurance carriers in lead paint litigation, handling both insured and uninsured cases. Chris supervises the Bodie lead-paint practice, and has been selected by many of the nation's top lead-paint insurance providers to represent their insured's interests in these complex high-risk, high-dollar cases. He firmly believes that the successful defense of a lead paint case involves detailed preparation, aggressive investigation, "looking under rocks," working closely with experts and thinking creatively about defenses – both factual and legal – all with an eye toward the jury. Our motto is "failing to prepare is preparing to fail."
Chris has successfully litigated and tried many cases, but strongly believes that the ADR process can avoid substantial risk and cost, and has successfully leveraged this process for his clients for years, securing excellent outcomes with substantial cost savings. He also believes strongly that the best outcomes in cases arise only if the case is positioned to be negotiated from a position of maximum strength, with targeted discovery toward developing the best factual and dispositive defenses.
Chris is very active with the annual HB Lead Litigation Conference, having been a sponsor and featured speaker in 2014, 2015, 2016 and 2017, as well as a co-chair of the conference in 2015, 2016, 2017 and again this year. He is also a strong advocate for property owners individually and in the multi-family industry on lead paint risk management and compliance, and is a very active participant in the Maryland Multi-Housing Association as a member, speaker and advocate on the legislative committee.
Chris co-supervises the team of attorneys handling the defense of both long-term care/nursing home malpractice cases and lead paint cases at the Bodie Firm. He began representing LTC providers back in 2000, and has spent the bulk of his career working on the defense of doctors, long-term care (LTC) institutions, rehabilitation providers, drug and alcohol treatment facilities, as well as nurses and caregivers in complex malpractice litigation. Chris has developed a strong concentration in the defense of LTC institutions in involuntary discharge proceedings, having successfully tried numerous cases before the Office of Administrative Hearings.
He is an AV-Preeminent® Rated attorney by Martindale Hubbell and has been selected as a Superlawyer for four straight years – 2015, 2016, 2017 and 2018.
Chris is a proud graduate of Loyola Blakefield High School in Towson. He is also a graduate of Franklin & Marshall College (B.A. 1996) and the University of Baltimore School of Law (J.D., 1999). He was admitted to the Maryland State Bar in 1999 and the United States District Court for the District of Maryland in 2000.
Following graduation, Chris clerked for the Honorable John Carroll Byrnes in the Circuit Court for Baltimore City and spent several years working in the defense of legal and medical/nursing professionals in malpractice litigation at Eccleston and Wolf prior to joining the Bodie Firm. He is a member of HFAM, The Beacon Institute, Baltimore County Bar Association, Maryland State Bar Association, Maryland Multi-Housing Association and the Defense Research Institute (DRI).
Brian S. Brown, Managing Member, Brown & Barron LLC
Brian has more than 30 years' experience as a trial lawyer. For more than 14 years, Brian devoted his career to representing victims of childhood lead poisoning.
He has tried well over 100 tort cases and has obtained multiple multi-million dollar verdicts. He also obtained the largest jury verdict in a lead paint case in Maryland history. Over his career, he has recovered more than $150 million for his clients, through trial and settlement.
In addition to his trial experience, Brian has extensive appellate experience, having appeared before the Maryland Court of Appeals (Maryland's highest court) nine times, and the Court of Special Appeals more than 50 times.
Brian has served as the President of the Board for the Maryland Disability Law Center (now known as Disability Rights Maryland), and has volunteered with other civic organizations, including with the Upton School Foundation and with Higher Achievement, a school-based program where members of the community serve as tutors and mentors to young people.
Brian received his B.S. in Finance from Ithaca College and obtained both a J.D. and an LL.M. from the University of Baltimore School of Law. He is admitted to practice in Maryland and the District of Columbia, as well as in the 4th Circuit Court of Appeals.