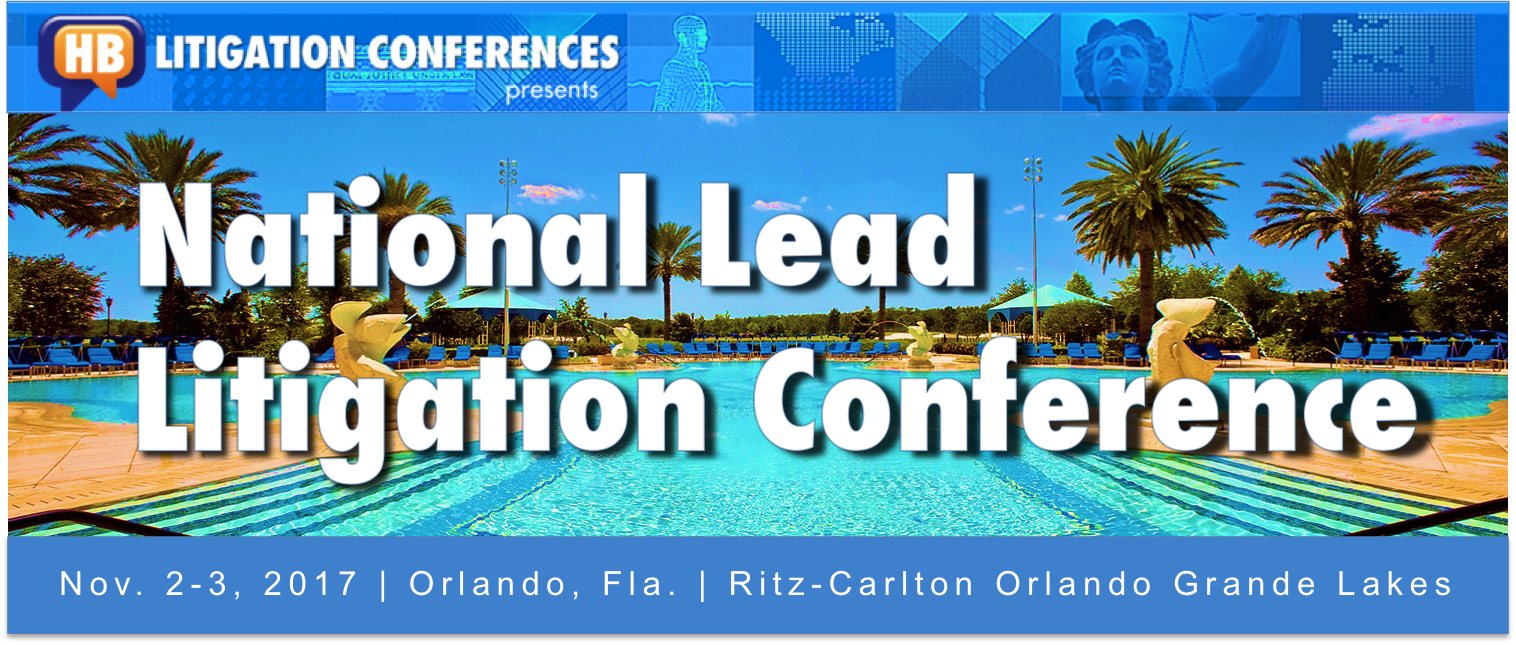 ---

Conference Chairs


.
When:
Thursday/Friday
Nov. 2-3, 2017
Where
Ritz-Carlton Grande Lakes Orlando
4040 Central Florida Parkway
Orlando, Florida
CLE
This event will be eligible for CLE
Registration Fees
$895 for attorneys and in-house counsel
$395 for attorneys from faculty firms
$1,395 for service providers who are not exhibiting
$125 for guest/spouse
Contact Us
(484) 324-2755 x212 or x200
Send us an Email
---
Sponsors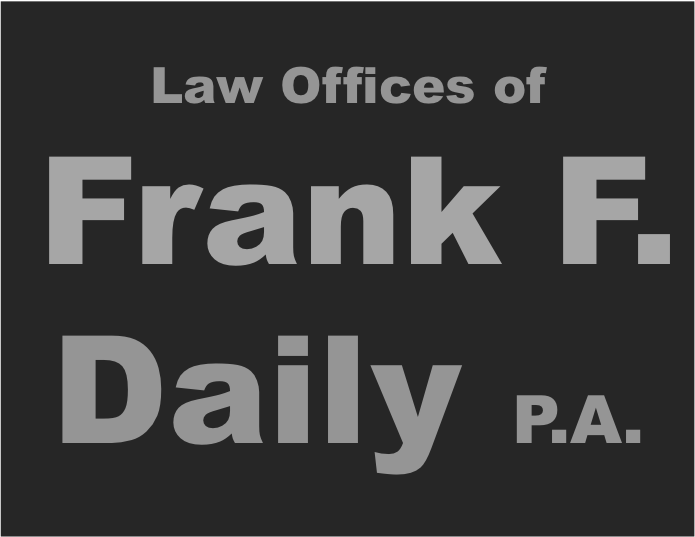 Please send inquires to
Brownie Bokelman. 
(484) 324-2755 x212 or x200
Or send her an Email
Since 1992!
We look forward to producing our longest running conference, launched when we were still part of Mealey's Litigation Reports. This year we are going to Orlando, Fla. with a fresh agenda and great opportunities to learn about the latest developments in this unique area of litigation and meet with colleagues from both side of the bar in a relaxed and collegial environment. Please keep an eye on this page as the agenda, faculty and events unfold.
Why?
This is the longest running program devoted specifically to attorneys involved in litigating lead injury and contamination claims. This program offers litigants an opportunity to learn and engage on important issues in their practices.

Thursday, November 2, 2017
7:00 | Registration and Breakfast
7:45 | Introduction and Welcome
Frank F. Daily, The Law Offices of Frank A. Daily, P.A.

Brian S. Brown, Managing Member, Brown & Barron LLC
8:00 | Christian/Stevenson/Savage and Frye Reed/Daubert Standards
Brian S. Brown, Managing Member, Brown & Barron LLC

Ronald D. Getchy, Partner, Sheppard, Mullin, Richter & Hampton LLP
9:00 | Ethical Dilemmas and Conflicts
Christopher M. McNally, Partner, Bodie Law

James R. Benjamin Jr., Member, Pessin Katz Law, P.A.

Gary H. Abelson, Partner, Barclay Damon, LLP
10:00 | Emerging Trends in Women and the Law
Cara O'Brien, Attorney, Law Offices of Evan K. Thalenberg P.A.

Jeanie S. Ismay, Principal, Leder & Hale PC
10:45 | Break
11:00 | Breakout Sessions: Plaintiff and Defense
Thomas F. Yost, Jr., Founder, The Yost Legal Group

Frank F. Daily, Partner, Law Offices of Frank F. Daily, P.A.
12:00 | Lunch
1:30 | Bench Bar Relations and Administrative Issues Facing the Court
Judge Althea M. Handy, Circuit Court for Baltimore City

Judge Robert J. Lunn (ret.), Mediator, Rochester, N.Y.
2:30 | Emerging Issues for Lead and Toxic Tort Litigators
3:30 | Break
3:45 | Insurance Coverage

Sean P. Edwards, Associate, The Law Offices of Frank A. Daily, P.A.

TBD
4:15 | Flint Water Update and NY Water Update 
Nicholas Szokoly, Partner, Murphy, Fallon & Murphy

Elizabeth M. Shost, Law Office of Elizabeth M. Shost, P.C.
5:00 | Reception

7:30 | Breakfast
8:30 | Introduction
Frank F. Daily, The Law Offices of Frank A. Daily, P.A.

Brian S. Brown, Managing Member, Brown & Barron LLC
8:45 | How to Effectively Pick a Jury (Voir Dire/Jury Instructions)
Judge John J. Ark, Monroe County Supreme Court, N.Y.

Thomas J. Cullen, Jr., Goodell, DeVries, Leech & Dann, LLP
10:00 | Business Decisions:  Early Resolution vs. Day Before Trial Settlements
David F. Albright, Partner, The Law Offices of David F. Albright, Jr. P.A.

Ronald W. Cox, Jr., Senior Counsel, McCarthy Wilson, LLP
11:00 | Releases
Frank F. Daily, The Law Offices of Frank A. Daily, P.A.

Brian S. Brown, Managing Member, Brown & Barron LLC
12:00 | Program Adjourns