Now Available On Demand


---
PLACE: Your computer or mobile device
PRICE:  $197
CLE: 1 credit
Please send CLE questions to
CLE@LitigationConferences.com
SPEAKERS:

Judy Selby
Principal
Judy Selby Consulting LLC 
Molly McGinnis Stine
Partner
Locke Lord LLC

Daniel Healy
Partner
Anderson Kill LLC

Please contact us with any registration questions:
Brownie.Bokelman@LitigationConferences.com
Kathleen.McFadden@LitigationConferences.com
Your registration includes:
•  A site license to attend this webinar (invite as many people in one location as you can fit around your computer at no extra charge).
• Downloadable PowerPoint presentations from our speakers.
•  The opportunity to connect directly with speakers via email to
       HBWebinars@LitigationConferences.com
•  At least one-hour of CLE credit.
Produced in collaboration with
Judy Selby Consulting LLC

Also available as part of your subscription at
the Thomson Reuters West LegalEdcenter.

From the European Union to California . . .
. . . regulators have become increasingly active concerning how companies are handling and securing personal data. Today's regulations go far beyond "standard" data breach issues and apply to how companies manage data from its collection or creation through its ultimate disposition. Violation of regulatory requirements can result in the imposition of staggering fines and restrictions on future data processing. Because obtaining and remaining in compliance with these new regulatory mandates is creating challenges for even the most forward-thinking companies, enterprises should strongly consider transferring risk through insurance.
In this session, we'll outline the various exposures companies face under these emerging regulations and discuss how the right insurance can help mitigate the resultant exposures.  What you will learn:
• Today's cyber security & privacy regulatory landscape
• Overview of regulatory exposures
• Cyber insurance regulatory coverage
• Deep dive into policy language
• Tips from the experts
---
Speakers
Judy Selby | 

Principal | Judy Selby Consulting LLC 
Judy brings 25 years of insurance coverage litigation experience on behalf of insurers and policyholders to her insurance consulting work and this webinar. She has a particular expertise in cyber insurance and coverage under various policy forms for today's emerging risks. Judy provides coverage evaluation, policy negotiation, and gap analysis services to companies across multiple industries, helping them to make the most of their insurance premium dollars. She also provides insurance due diligence, expert witness and litigation consulting services to both policyholders and insurance companies in coverage disputes.
In the course of her career, she has evaluated coverage under a wide variety of policy forms, including: CGL; D&O / E&O; Employment Practices; Homeowners / Fine Arts & Collections / Auto; Tech E&O; Commercial Property; Manufacturers Output (MOP) / Commercial Output (COP); Bermuda Form; Crime; and Fidelity.
She is a prolific author and sought-after speaker on insurance, cyber, technology, and compliance issues. She has been quoted in leading publications, including the Wall Street Journal, Fortune, Forbes, Reuters, Directors & Boards, InformationWeek, Business Insurance, Law360, Bloomberg BNA, CIO, CSO, Insurance Business America, National Law Journal, Dark Reading, Corporate Executive Board, and LegalTech News. Judy has authored the eBooks "Demystifying Cyber Insurance: 5 Steps to the Right Coverage" and "Big Data for Business Leaders."
In addition to her law degree, she have completed courses in Finance with Harvard Business School HBX, Big Data, Crisis Management/Business Continuity, Cyber Security and the Internet of Things (IoT) with the Massachusetts Institute of Technology (MIT) Professional Education, and Cloud Computing with IEEE.
Judy is a former co-chair of the CLM Cyber Committee and member of the Law360 Insurance Editorial Board and a 2015 finalist for the CLM Outside Professional of the Year award.
Daniel Healy | Partner | Anderson Kill LLC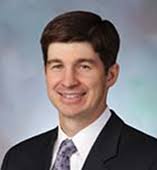 Daniel J. Healy is a partner in Anderson Kill's Washington, D.C. office. He started his career with Anderson Kill and then served over five years as a Trial Attorney with the U.S. Department of Justice, Tax Division. He appeared as lead trial counsel in federal and state courts across the country, received numerous Outstanding Attorney awards and served as the E-Discovery Coordinator for the Tax Division.
Dan currently is the Deputy Co-Chair of Anderson Kill's Cyber Insurance Recovery Practice Group, and a member of the firm's Blockchain & Virtual Currency and Regulated Products Groups.  Dan was selected by his peers for inclusion in the 2019 The Best Lawyers in America list for Insurance Litigation and was recognized by Super Lawyers as a Super Lawyer for Insurance Coverage.
He represents policyholders seeking insurance coverage. He has experience obtaining coverage under a variety of insurance policies relating to directors and officers liabilities, business interruptions, environmental liabilities, health benefits, property damage, asbestos products, title insurance liabilities, and intellectual property disputes. He has represented railroads, banks, financial service providers, manufacturers, retailers, technology companies and food and beverage providers.
Dan also litigates all areas of intellectual property. He has represented trademark owners in disputes involving domain names, cybersquatting, online infringement and reverse confusion, has appeared before the Trademark Trial and Appeal Board and has litigated claims of unfair competition, copyright infringement and patent infringement.  He also successfully represented a client against the U.S. Patent and Trademark Office.
Molly McGinnis Stine | Partner | Locke Lord LLC
Molly McGinnis Stine works with clients throughout the United States, England, Germany and elsewhere. She is part of the Firm's Insurance: Litigation and Counseling practice group. She also is a member of the Steering Committee of the firm's Privacy & Cybersecurity practice group, its Incident Response Team, and its New York Department of Financial Services initiative.
In particular, Molly's practice focuses on the representation of insurers and reinsurers in respect of cyber, technology, media, data security, professional liability, directors and officers, errors and omissions, and financial liability policies and claims arising out of a number of different policy wordings, legal theories and factual situations. The types of claims include first party and third party losses. She frequently works with, for example, claims concerning incident response, cybersecurity and privacy liability, regulatory proceedings, ransomware, malware, extortion, business email compromise, wire transfer fraud, business interruption or business income loss, data or system restoration or replacement costs, errors and omissions liability, and website or media content liability.