Announcing Our Chairs! 

Jared Zola
Partner in the Policyholder-Only
Insurance Recovery Practice
Blank Rome LLP


Joseph Castellano 
Global Head, Construction
Forensic Accounting & Complex Claims
Willis Towers Watson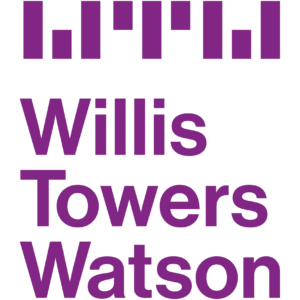 Mark A. Nation
Founding Partner
The Nation Law Firm

When
Friday, Nov. 3, 2017
Where
Ritz-Carlton Grande Lakes Orlando
4040 Central Florida Parkway
Orlando, Florida
Program Designed For:
Insurers' outside coverage counsel
Policyholders' outside counsel
In-house counsel for carriers
In-house counsel for corporate policyholders
Risk managers
Counsel for homeowner claimants
---
Sponsors



---
CLE
The program will be eligible for CLE.

Conference Registration Rates
$595 per person, includes:

Course materials
CLE
Access to functions

$495 for webstream (per feed)

Includes CLE for one person
$50 per additional CLE participants

$1,200 for service providers
Sales Contact
Brownie Bokelman
(484) 324-2755 x2120

Content Contact
Tom Hagy
(484) 324-2755 x2070

Sales Contact
Brownie Bokleman
(484) 324-2755 x2120
 
---
Webcast Info
Can't join us?
Register for the webcast and get:
An audio-video feed to your computer or mobile device.
A complete set of PowerPoints and materials.
The ability to submit questions in real time.
CLE (subject to state and local bar rules)
Important:
We need a critical mass
to justify this feed,
so please register by Oct. 18!
Maria. Irma. Harvey. The clouds may have cleared but the legal and insurance ramifications are just getting started. Are you ready? 
Join us in Orlando or attend via web from anywhere in the world. We have provided times below for the Eastern U.S. and London. We will cover a range of topics that will be of interest to insurance companies, reinsurers, insurance coverage counsel, policyholder counsel, and those providing various services to the insurance and legal industry.
Some Useful Pre-Reading
 To get you up to speed, here is a great place to start — a white paper from John E. Heintz and conference co-chair Jared Zola of Blank Rome LLP. It's well-written overview of the key issues counsel, policyholders and carriers will face in the aftermath of the most devastating Atlantic hurricane season on record. Learn more.  The firm has also formed a Severe Weather Emergency Response Team, or SWERT. Learn more.  
Willis Towers Watson is sharing quite a bit of insight at its Natural Disaster Response Center. There they have posted pieces that offer a historical perspective on these "record breaking storms," plus client advisories on flooded electrical equipment, business continuity management, post-flood health and safety issues, forensic accounting and complex claims, and more.  Learn more. 
---
Course Materials: See Links Below

Click the links below to download the PowerPoints and papers in advance of the program. Get up to speed and craft some insightful questions for the faculty. Impress your friends.
---

Friday | Nov. 3, 2017
7:00 am EST | 1:00 pm GMT


Registration Opens
Get signed in and situated and grab some breakfast.
8:30 am EST | 2:30 pm GMT
Welcome!
---
8:45 am EST | 2:45 pm GMT
---
The Scope of the Loss:


Just What Are We Dealing With?
How extensive is the damage from the recent spate of super hurricanes and tropical storms that have hit the U.S. mainland, its island territories and other islands? Our panel will discuss:
The Categories of Claims
The Projected Cost of Claims
Business Claims
Homeowner Claims
Excess Coverage Implications
Reinsurance Implications
Are we even done yet?
Jared Zola | Partner | Blank Rome LLP
Jacob Parsons | Managing Director | The Claro Group
Mark A. Nation | Founding Partner | The Nation Law Firm
---
9:45 am EST | 3:45 pm GMT
---
Homeowner Claims:


Covered & Excluded Causes of Loss
Thousands of homes have been impacted from a combination of floods and intense winds not seen by some areas in decades, if ever. What issues will homeowners faces as they try to rebuild or repair their homes with insurance payments? What issues will insurers face as they address an incredible volume of claims that add up to easily one of the most costly series of events in the history of insurance? Our speakers will address:
Wind vs. Flood Determinations and Methodologies
Distinguishing Storm Damage from Pre-Existing Damage
Roof Claims for Older Roofs
Repair or Replace?
Necessary Precautions
How to Deal with Long-Term Damage
Slayton v. Universal issues: Whether the policyholder must object to the insurer's estimate in order to sue for a low offer.
Mark A. Nation | Founding Partner | The Nation Law Firm
Steven C. Teebagy | Partner | Groelle & Salmon
Wystan Ackerman | Partner | Robinson & Cole LLP
---
11:00 am EST | 5:00 pm GMT


Break Time!
Join your colleagues and new contacts for a networking Ritz-Carlton brunch.
---
12:00 pm EST | 6:00 pm GMT
---
The Claims Adjustment Process:


Preparing, Documenting, Coordinating, Investigating & More
How do businesses plan for and resolve complex claims resulting from large-scale disasters? Tropical Storms and Hurricanes can lead to tragedy, destruction and wide spread damages to anything in its path. Disasters of this scale often result in complex insurance claims. Providing businesses with the expertise required to assist their businesses recover from large-scale disasters is tantamount to a maximum recovery. We will describe how to properly document hard and soft costs, assess the impact to the schedule and work with insureds, adjusters and insurance companies to settle a claim; business interruption, builder's risk, property damage. The faculty will address:
Fact Gathering
Information Sharing
Communications and Cooperation Between Insured and Insurer
Proper Claims Submission
Protective Order/Stipulations
Privilege Concerns
Multiple Adjuster Involvement – Coordination Issues
Which and How Experts Can Help
Governmental Takings
Joseph Castellano | Global Head, Construction Consulting, Forensic Accounting & Complex Claims Risk & Analytics | Willis Towers Watson
Allan Kanner | Senior Partner | Kanner & Whiteley
Jason J. Joy | Partner | Jason J. Joy & Associates PLLC | Houston
---
1:30 pm EST | 7:00 pm GMT

---
Commercial Claims:


Business Interruption, Lost Profits & More
Hurricanes and similar events, in unexpected places, often leave business owners uncertain after property damage occurs or lost profits incur in their wake. Addressing property damage and business interruption losses for these first-time claimants can be equally challenging for adjusters assigned to manage the claims process. Determining what caused the loss and the extent of that damage will be a source of tension given the astronomical claims anticipated. Our panel will address:
Contingent Business Interruption Coverage
Dependent Property Coverage
Legal Issues: "Causation" Including "Concurrent Causation"
Determining Lost Profits: Loss Calculation Methodologies
Loss of Market: Losses Arising from Damage Sustained by Customers
Changes in Regional Business Conditions
Losses Triggered by Supply Chain Disruptions
Losses Due to Challenges Faced by Your Workforce
Period of Indemnity/Extended Period of Indemnity
Period of Restoration
Utility Interruption Coverage
Other Time Element Coverages: Ingress/Egress, Civil Authority, Extra Expense
"Units of Insurance"
Sub-Limits and Deductibles
Jared Zola | Partner | Blank Rome LLP
Kristin V. Gallagher | Partner | Kennedys CMK
Jake Parsons | Managing Partner | The Claro Group
Steven Rosenthal | Partner | RGL Forensic Accountants
Gregory P. Varga | Partner | Robinson & Cole LLP
---
3:00 pm EST | 9:00 pm GMT
---
Final Thoughts:


Key Takeaways & Outlook from the Faculty
The full faculty will share their thoughts and takeaways from the day, and answer your questions.
---
3:30 pm EST | 9:30 pm GMT
Adjourn
---