What To Do When Your Legal Client
is Asked to Sign a Business Associate Agreement
Date: February 3, 2016
Time: 1:00 – 2:00 PM ET
Price: Complimentary!

The Health Insurance Portability and Accountability Act's rules regarding protected health information (PHI) can be perplexing for the medical providers and their attorneys that have to deal with it on a daily basis. For those business associates on the periphery who don't routinely encounter HIPAA rules, it can mean maximum confusion and frustration.
If you are in-house or outside counsel representing potential business associates, you need to know whether your client should sign the Business Associates Agreement and what it will need to do to comply with it.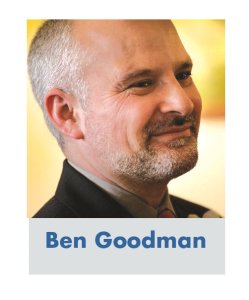 Featured Speaker: Ben Goodman, 4A Security
Find the answers you need with this HB Litigation Conferences complimentary CLE webinar featuring 4A Security CEO and President Ben Goodman, who will offer practical insights on:

Common Misunderstandings About Requirements for Business Associates
How the HIPAA Final Omnibus Rule Rocked the World for Business Associates and What They Have to do About it
What it takes to Build a Genuine HIPAA Security & Privacy Program from Scratch
How to Get Your Client Prepared to Sign a BAA in 30-60 Days
Plus, answers to your questions via live chat
*all those seeking CLE credit must register individually