---
Complimentary with registration
Recorded: July 25, 2019
What you will get:
+ At least 1 hour of CLE credit.
+ Answers to your questions via email.
+ A complete set of presentation materials.
+ Access to the recording for later review.
Coming soon to the subscribers of the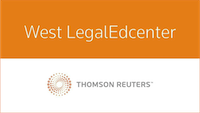 PANELISTS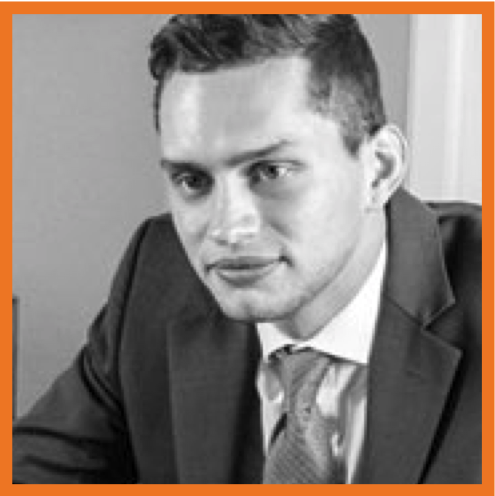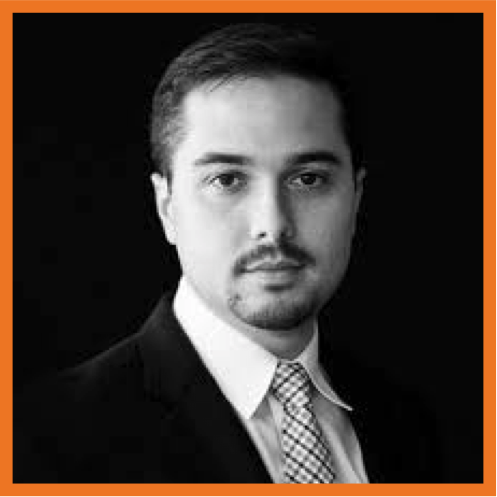 Anastasia Gilmartin
General Counsel
OLEO
With the burgeoning public interest in cannabidiol or CBD, hemp and hemp-derived products have come into the mainstream.
The 2018 Farm Bill explicitly legalized hemp and its derivatives and gave the U.S. Department of Agriculture (USDA) authority to partner with state departments of agriculture to regulate the cultivation of hemp. The 2018 Farm Bill did not, however, limit the Food and Drug Administration (FDA)'s ability to regulate consumable goods. The FDA has taken the position that hemp-derived CBD cannot be lawfully added to foods or dietary supplements given that CBD has already been approved as a drug by the agency. The state regulation of hemp and hemp-derived CBD products greatly varies, resulting in a patchwork of rules and policies.
Harris Bricken attorneys Daniel Shortt, Nathalie Bougenies, and Griffen Thorne — plus Anastasia Gilmartin, General Counsel at CBD product maker OLEO Inc. — discuss how the current legal landscape of hemp-derived CBD is affecting stakeholders. They discuss both the 2014 and 2018 Farm Bills, unpack the FDA's position on various products containing hemp and/or CBD (including food, beverages, cosmetics, dietary supplements, drugs, and smokeable products), provide an overview of state laws on the topic, and offer their own insight into where this industry is headed.
What you will learn:
1.     Why the 2014 Farm Bill still matters.
2.     What the 2018 Farm Bill changes.
3.     How the USDA and states are regulating hemp cultivation.
4.     How the FDA treats the distribution of various products containing hemp or CBD.
5.    What states are doing to regulate hemp and hemp products.
       6.     Practical considerations in transporting hemp and hemp products.
       7.     Why labeling hemp-derived CBD products is important but not easy.
       8.     Where the industry is going.
The Panelists 
Daniel Shortt | Attorney | Harris Bricken
Daniel is a business attorney who works extensively with entrepreneurs in the cannabis industry. He is an authority on legal issues relating to CBD and hemp laws and he has been invited to speak on those topics at events across the country and overseas. Daniel also assists our clients with their corporate formation, transactional, licensing, regulatory, and litigation needs. Daniel writes for the award-winning Canna Law Blog and he regularly speaks to media outlets who seek him out for his perspective on legal issues in marijuana and hemp.
Daniel graduated from the University of Washington School of Law, where he worked extensively with the Washington State Liquor and Cannabis Board to fund and establish the Cannabis Law and Policy Project (CLPP). He then served as the editor of the CLPP blog and as a Hazelton Fellow researching cannabis law. He also interned for Justice Richard Baldwin of the Oregon Supreme Court and for the Seattle City Attorney.
As an undergrad, Daniel studied music at Gonzaga University, focusing on jazz guitar. After college, he worked and volunteered at the Boys and Girls Club. In his spare time, Daniel enjoys playing guitar, taking boxing classes, and exploring Seattle with his two dogs Dexter and Oliver.
Nathalie Bougenies | Attorney | Harris Bricken 
Nathalie practices corporate law, intellectual property, and cannabis law, focusing on the regulatory framework of hemp-derived CBD products. She enjoys building a deep understanding of our clients' businesses, industries, and long-term visions, and leverages her broad expertise and international background to help our overseas companies with their foreign direct investment into the United States and to help American companies with their overseas legal needs.
Nathalie graduated from the University of Oregon School of Law, where she was the Executive Editor of the Oregon Law Review. She spent her last semester as a Fellow with the U.S. Chamber of Commerce Global Intellectual Property Center in Washington, D.C., where she researched pressing IP issues, including counterfeiting and patent reforms, and assisted Fortune 500 Companies in advocating for stronger IP rights and enforcement in the U.S. and abroad.  
In law school, Nathalie also worked as a research assistant for Professor Eric Priest, an expert on copyright law in the U.S. and China, and served as a property law tutor, helping first-year law students solidify their understanding of this topic.
Nathalie was born and raised in Belgium and has lived and studied in Africa, Asia, Europe, and North America. Her international experience offers a valuable perspective to clients whose lives and businesses are increasingly shaped by globalization.
In her free time, Nathalie loves to watch movies at Portland's independent theaters, lose herself at farmers markets, attend art exhibits, spend time with friends, practice Barre3, and take day trips to the coast.
Griffen Thorne | Attorney | Harris Bricken 
Griffen is an attorney in Harris Bricken's Los Angeles office, where he focuses his practice on advisory, litigation, and regulatory matters across a wide variety of industries. His litigation practice includes patent, trademark, trade secret, copyright, entertainment, false advertising, unfair competition, and complex commercial disputes throughout the United States. In that capacity, Griffen has argued (and won) many dispositive and other motions, participated as a member of trial and arbitration teams, and argued before the California Court of Appeals.
In addition to litigation, Griffen's practice also includes trademark prosecution and non-litigation enforcement of intellectual property rights. Griffen is a Certified Information Privacy Professional in the United States ("CIPP/US") and Europe ("CIPP/E"), and he assists clients in data breach counseling and response, compliance with privacy laws, and drafting website privacy policies.
Prior to beginning his legal career, Griffen studied music at the University of California, Berkeley, and attended law school at Loyola University of Chicago, where he was the Editor-in-Chief of the Loyola University Chicago Law Journal.
In his free time, Griffen enjoys traveling and studying languages.
Anastasia Gilmartin | General Counsel | OLEO, Inc.
OLEO is a consumer packaged goods company thoughtfully designing potent, water-soluble CBD products for the active lifestyle community. Anastasia has experience working on a variety of in-house needs, with her primary areas of focus being corporate governance, and regulatory compliance. She has a keen awareness of the regulatory challenges faced by food manufacturers as they navigate the inter-agency overlap between USDA, FDA, EPA, FTC, and various state and local authorities. The addition of CBD as an ingredient elevates this challenge and adds another set of regulatory considerations. Anastasia graduated from the University of Oregon with a Bachelor of Science degree in Psychology with a minor in business administration and earned her Juris Doctor and Master of Business Administration degrees from Seattle University.