Course now available on demand!


PLACE: Your computer or mobile device
PRICE:  $197
SPEAKERS: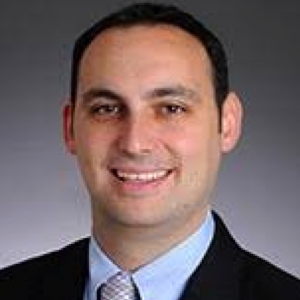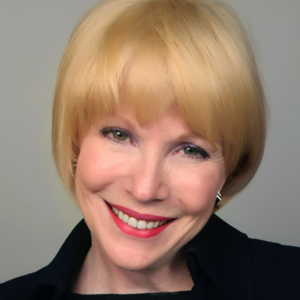 Jody Westby
CEO
Global Cyber Risk LLC
Please contact us with any registration questions:
Kathleen McFadden
email
Brownie Bokelman
email
Your registration includes:
• Downloadable PowerPoint presentation.
•  At least one-hour of CLE credit.
•  Plus, a complimentary e-book on cyber risk written by Judy Selby!
Produced in collaboration with
Judy Selby Consulting LLC

Will also be available as part of your subscription to
the Thomson Reuters West LegalEdcenter.

What's your cyber-risk profile?
Although today's hyper-connected and technology-dependent companies face similar cyber and privacy risks, no two companies have the exact same cyber risk profile. In addition, although scores of insurers now offer cyber insurance coverage, no two policies are the same.
To best protect themselves from emerging cyber and privacy liabilities, it is important for companies to gain a good understanding of their unique risk profile and secure insurance coverage that meets that profile.
In this session, we'll discuss how companies can identify their cyber and privacy risk, select responsive coverage, and avoid violation of policy requirements that could put coverage at risk.
Getting the Right Cyber Coverage for Your Enterprise
Avoid Pitfalls That Can Jeopardize Coverage
What you will learn:
• 

How to 

identify cyber security and privacy risks affecting your enterprise
• 

Bas

ics about cyber insurance coverage for cyber security and privacy exposures
• 

Important differences among 

generally available cyber insurance policies
• 

Negotiating for responsive coverage based on your company's unique cyber risk profile
• 

Identifying 

and operationalizing various requirements and conditions contained in cyber insurance policies 
---
Speakers
Judy Selby | 

Principal | Judy Selby Consulting LLC 
Judy brings 25 years of insurance coverage litigation experience on behalf of insurers and policyholders to her insurance consulting work and this webinar. She has a particular expertise in cyber insurance and coverage under various policy forms for today's emerging risks. Judy provides coverage evaluation, policy negotiation, and gap analysis services to companies across multiple industries, helping them to make the most of their insurance premium dollars. She also provides insurance due diligence, expert witness and litigation consulting services to both policyholders and insurance companies in coverage disputes.
In the course of her career, she has evaluated coverage under a wide variety of policy forms, including: CGL; D&O / E&O; Employment Practices; Homeowners / Fine Arts & Collections / Auto; Tech E&O; Commercial Property; Manufacturers Output (MOP) / Commercial Output (COP); Bermuda Form; Crime; and Fidelity.
She is a prolific author and sought-after speaker on insurance, cyber, technology, and compliance issues. She has been quoted in leading publications, including the Wall Street Journal, Fortune, Forbes, Reuters, Directors & Boards, InformationWeek, Business Insurance, Law360, Bloomberg BNA, CIO, CSO, Insurance Business America, National Law Journal, Dark Reading, Corporate Executive Board, and LegalTech News. Judy has authored the eBooks "Demystifying Cyber Insurance: 5 Steps to the Right Coverage" and "Big Data for Business Leaders."
Education
In addition to her law degree from Brooklyn Law School, she has completed courses in Finance with Harvard Business School HBX, Big Data, Crisis Management/Business Continuity, Cyber Security and the Internet of Things (IoT) with the Massachusetts Institute of Technology (MIT) Professional Education, and Cloud Computing with IEEE.
Peter A. Halprin is an attorney in Anderson Kill's New York office. Peter's practice concentrates in commercial litigation and insurance recovery, exclusively on behalf of policyholders. Peter acts as counsel for U.S. and foreign companies in domestic and international arbitrations, including both ad hoc (ARIAS, Bermuda Form, London) as well as institutional (AAA, ICC, ICDR, JAMS, LCIA) arbitration forums.
Peter is a Fellow of the Chartered Institute of Arbitrators, and received a Postgraduate Distance Learning Diploma in International Commercial Arbitration from the Queen Mary School of Law, University of London.
Peter successfully completed the Hong Kong International Arbitration Centre's (HKIAC) Tribunal Secretary Accreditation Programme, and is on the Tribunal Secretaries Panel for the Australian Centre for International Commercial Arbitration (ACICA).
Peter is an Adjunct Professor of Law, teaching International Commercial Arbitration, and Coach of the Benjamin N. Cardozo School of Law Willem C. Vis International Commercial Arbitration Moot Team.
Peter is Deputy Co-Chair of the Cyber Insurance Recovery Practice Group, as well as a member of Anderson Kill's Financial Services Industry Group. Peter is a Faculty Member of the Global Cyber Institute.
Since 2013, Peter has been recognized by Super Lawyers as a New York Metro Rising Star for Insurance Coverage.
Education
Queen Mary School of Law, University of London, Postgraduate Diploma in International Commercial Arbitration
Benjamin N. Cardozo School of Law, J.D.
McGill University, B.A., First Class Joint Honours
Jody Westby | CEO | Global Cyber Risk LLC
Under Jody's leadership, Global Cyber Risk LLC has developed an international reputation as a boutique firm that provides first-tier advisory, forensic, and technical services to corporations, non-profit organizations, and governments, focusing on privacy, security, cybercrime, and cyber risk management. Drawing upon a unique combination of more than twenty years of technical, legal, policy, and business experience, Jody also offers specialized expertise in cross-border data flows, IT governance, and global business environments.
Services include:
Governance assistance to boards and senior management

Cybersecurity risk assessments

Global privacy and security compliance reviews

Asset inventorying (applications, data, hardware) and mapping of data flows

Comprehensive incident response planning and breach management

Vendor risk management (including cloud and outsourcing)

Policy reviews and policy development

Technical vulnerability scanning, software code reviews, remediation support.
Global Cyber Risk's team works with some of the world's largest corporations in evaluating their cybersecurity posture, identifying gaps and deficiencies, and remediating exposures.  They have also developed robust incident response plans that rank incidents and involve the executive and board levels.  The firm's international expertise in global privacy and security legal frameworks enable them to help firms manage global privacy compliance requirements and integrate them into security programs. In addition, she and her team have helped multinational corporations develop enterprise approaches to e-discovery that enable them to efficiently respond to discovery requests, develop litigation strategies, and deflect attempts by opposing parties to obtain access to their systems.
Jody is a professional blogger for Forbes.  She serves as Adjunct Professor to Georgia Institute of Technology's School of Computer Science and as Adjunct Distinguished Fellow to Carnegie Mellon CyLab.  She was lead author on Carnegie Mellon's Governing for Enterprise Security Implementation Guide, which was developed for boards and senior management. She is author of the 2008, 2010, 2012, and 2015 Governance of Cybersecurity survey reports.  Jody's work on the governance responsibilities of boards and senior executives for the security of their organizations' systems and data has been featured by the CISO Executive Network, Bloomberg BNA, and other major media.
Education
Jody received her B.A., summa cum laude, from the University of Tulsa, and a J.D., magna cum laude, from Georgetown University Law Center. She is a member of the Order of the Coif.