---

We are proud to have the opportunity to work with such an accomplished faculty on a topic that is so critical to how people and companies operate. It is our hope that through educational programs like this we can learn from mistakes, avoid future calamities, and help craft a more ethical and thriving global business environment. Thanks to Susan Divers and Edward Queen for assembling such a stellar team.
Tom Hagy | Founder & Managing Director | HB Litigation Conferences
---
Susan Frank Divers, Senior Advisor, LRN Inc.
Conference Co-Chair
Prior to joining LRN, Mrs. Divers served as AECOM's Assistant General for Global Ethics & Compliance and Chief Ethics & Compliance Officer. Under her leadership, AECOM's ethics and compliance program garnered six external awards in recognition of its effectiveness and Mrs. Divers' thought leadership in the ethics field. In 2011, Mrs. Divers received the AECOM CEO Award of Excellence, which recognized her work in advancing the company's ethics and compliance program. Mrs. Divers' background includes more than thirty years' experience practicing law in these areas. Before joining AECOM, she worked at SAIC and Lockheed Martin in the international compliance area. Prior to that, she was a partner with the DC office of Sonnenschein, Nath & Rosenthal. She also spent four years in London and is qualified as a Solicitor to the High Court of England and Wales, practicing in the international arena with the law firms of Theodore Goddard & Co. and Herbert Smith & Co. She also served as an attorney in the Office of the Legal Advisor at the Department of State and was a member of the U.S. delegation to the UN working on the first anti-corruption multilateral treaty initiative. Mrs. Divers is a member of the DC Bar and a graduate of Trinity College, Washington D.C. and of the National Law Center of George Washington University. In 2011, 2012, 2013 and 2014 Ethisphere Magazine listed her as one the "Attorneys Who Matter" in the ethics & compliance area. She is a member of the Advisory Boards of the Rutgers University Center for Ethical Behavior and served as a member of the Board of Directors for the Institute for Practical Training from 2005-2008. She resides in Northern Virginia and is a frequent speaker, writer and commentator on ethics and compliance topics. Mrs. Divers' most recent publication is "Balancing Best Practices and Reality in Compliance," published by Compliance Week in February 2015. In her spare time, she mentors veteran and university students and enjoys outdoor activities.
Prof. Edward Queen, Ph.D., J.D., Director, D. Abbott Turner Program in Ethics and Servant Leadership and Coordinator of Undergraduate Studies at Emory University's Center for Ethics.
Conference Co-Chair
At Emory, Queen also serves as Director of Research for the Institute of Human Rights and co-convener of the Initiative on Religion, Conflict, and Peacebuilding.  Queen received his B.A. from Birmingham-Southern College, his M.A. and Ph.D. degrees from the Divinity School of the University of Chicago, and his J.D. from the Indiana University School of Law-Indianapolis. Queen previously served as founding director of the Religion and Philanthropy Project at the Indiana University Center on Philanthropy and of the Islamic Society of North America's Fellowship Program in Nonprofit Management and Governance.  A former program officer at Lilly Endowment, Inc. with a major responsibility for grants in nonprofit governance and leadership, Queen has consulted with numerous nonprofit, governmental, and educational organizations on management issues and ethics policies.  These organizations have included the Helsinki Committee for Human Rights, the Pew Charitable Trusts, Independent Sector, USAID, NAFSA: The Association of International Educators, the Southeastern Council of Foundations, and the Corporation for National and Community Service.  A specialist in issues related to professional and social ethics, religious and ethnic conflict, and civil society, Queen has written, coauthored, or edited numerous books, includingServing Those In Need: A Handbook for Managing Faith-Based Human Services Organizations (2000), Philanthropy in the World's Traditions (1998), and The Encyclopedia of American Religious History (1992, rev. ed. 2002, 3rd rev. ed. 2009).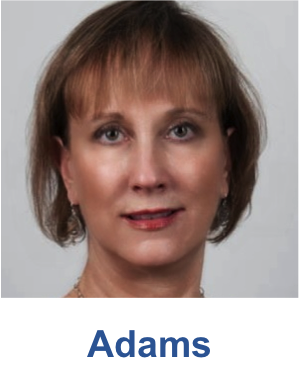 Anne Adams, MHA, JD. Associate Vice President for CTAC and Emory Healthcare Chief Compliance Officer.
Ms. Adams works with research staff and clinical trials investigators in the area of clinical trials protocol and reimbursement compliance. Ms. Adams's goal for her departments is to ensure education and understanding of regulations within the organization in order to support effective processes within healthcare and clinical trials compliance. Ms. Adams served as Vice President of Regulatory Compliance for Georgia Baptist Health Care System, Inc. in Atlanta, Georgia. Prior to that, she was consulting and in private practice. She is a 2007 graduate of the Woodruff Leadership Academy, a program designed to develop tomorrow's leaders to create, articulate, and achieve organizational vision for the benefit of the Woodruff Health Sciences Center. She is a member of the American Heath Lawyers Association, the Health Care Compliance Association and the Association of Certified Fraud Examiners. She is a member of the Georgia Bar Association. She presents at various compliance conferences, including the Georgia Bar Association's Health Care Fraud Institute, the Health Care Compliance Association Regional Conference, the Association of American Medical Colleges and at Emory University. She was invited to serve as a member of the Peer Review Committee for the AAMC.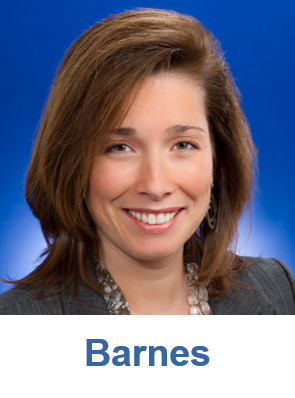 Melissa Stapleton Barnes, Chief Ethics and Compliance Officer, Sr. Vice President, Enterprise Risk Management, Eli Lilly and Company
Melissa Stapleton Barnes became senior vice president, enterprise risk management, and chief ethics and compliance officer for Eli Lilly and Company in January 2013. She also serves as a member of the company's executive committee.
Prior to taking this role, Melissa was vice president and deputy general counsel, global litigation and specialty legal. In this capacity, she was responsible for overseeing the company's global litigation and investigations, as well as managing the corporate secretary's office and specialty legal functions. Since joining Lilly in 1994, she has held a variety of legal and business roles, including general counsel for Lilly Diabetes and Lilly Oncology, managed market segment leader for national accounts, and Six Sigma black belt.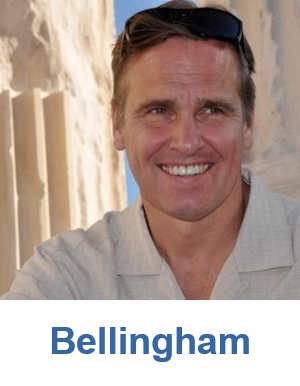 Norman Bellingham, Advisory Board, Emory Center for Ethics, and
Olympic Gold Medalist
Bellingham currently serves on the Advisory Board for the Emory Center for Ethics. He is former Chief Operating Officer for the United States Olympic Committee, a position he held from 2006 to 2011. Before that he was with the Turner Broadcasting System, Inc., in Atlanta, Ga., where he served as senior vice president of strategic planning from 2002-2006. He also has considerable experience working with the USOC, and from 1993-96 he was responsible for analyzing and improving the effectiveness of USOC programs and services that support athletes and National Governing Bodies. He created and directed the $4.5 million Hometeam '96 Program, which was designed to maximize the medal performance of the U.S. Olympic Team at the 1996 Atlanta Games. Bellingham also helped design and implement a new financial support system that created a direct link between athletic performance and financial support. From 1997-2001, Bellingham was a member of the USOC board of directors and executive committee. He also served as co-chairman of the PODIUM Program from 1997-2002 and the Athletes' Advisory Council (AAC) from 1993-2001. At the 1988 Olympic Games in Seoul, Bellingham teamed with Greg Barton to win the gold medal in the two-man 1,000-meter sprint kayak race.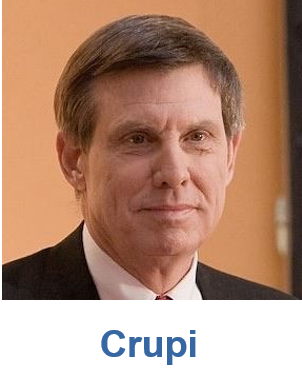 Jim Crupi, Ph.D., President and Founder, Strategic Leadership Solutions
Dr. Jim Crupi is a recognized authority in leadership development, business strategy and future trends.  He has been featured on CNN, Fox Business Network, NPR and has served as a TED speaker.  Dr. Crupi's consulting clients include Coca-Cola, Turner Broadcasting Corporation, AT&T, HP, Siemens, Intel, IBM and many other Fortune 1000 companies.  His distinguished work includes serving as a board member of Global Network Foundation, Middle East Leadership Academy and the University of North Georgia, serving as consultant to the Office of the President of the United States and serving as company commander and instructor at the elite Army Ranger School.
Keith Cureton, Global Group Manager, Compliance & Ethics, United Parcel Service (UPS)
Cureton's responsibilities include oversight of Domestic and International Compliance and Ethics Programs, including the UPS Help Line, Special Investigations, the UPS Code of Business Conduct, and the UPS Policy Book.  In addition, he has responsibility for Enterprise Risk Management.  He has greater than 30 years of experience in the transportation industry across multiple disciplines and his career has included numerous assignments with extensive involvement in operations, strategic planning, M&A integration; and the management of key areas, including Enterprise Risk Management, Business Continuity and Compliance & Ethics programs.  Cureton is a frequent speaker on the subjects of Compliance & Ethics, Change Management and ERM.
Vincent Dollard, Associate Vice President Communications, Woodruff Health Sciences Center
Vincent J. Dollard, APR, was appointed AVP of Health Sciences Communications in 2012. He is responsible for media relations, issues management, research communications, publications, web development, special events, and internal communications within health sciences. Before joining the Robert W. Woodruff Health Sciences communications team, Dollard served as Director of Communications in Emory'sWinship Cancer Institute, a role he held since 2000. Before joining Winship, Dollard served as Director of Communications for the Environmental Protection Division of the Georgia Department of Natural Resources where he was responsible for communicating state-wide environmental laws and initiatives to a variety of constituents.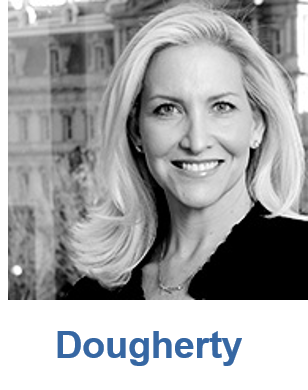 Melanie Dougherty, Managing Director, Inform
Melanie Dougherty has over 20 years of experience in marketing and communications, from broadcast news to public policy and branding and public relations, representing leading organizations in both the public and private sectors. Her experience transcends traditional communications, with expertise in strategy, media relations, crisis communications and integrating new media tools to leverage exposure.  Melanie has had an impressive career in the communications field. She has worked in the journalism field, on Capitol Hill, in corporate America and the agency sector serving the needs of her clients. As a result, she has a strong understanding of the news media, congressional and federal regulatory arenas, and the intersection of Wall Street and Main Street, which have proven invaluable to her clients. She regularly works with CEOs, financial and industry analysts and global news organizations to develop and execute on strategic communications.  Melanie was awarded a Bachelor of Arts degree in journalism from The George Washington University.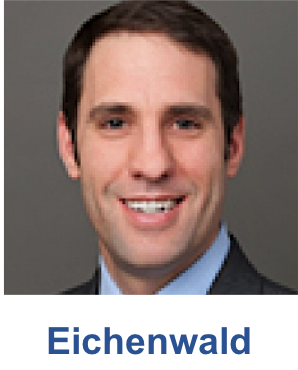 Michael Eichenwald, Leader, Governance, Culture and Leadership Advisory Services, LRN Inc.
Mike Eichenwald leads LRN's Governance, Culture and Leadership Advisory Services.   He and his team of senior advisors help business and non-profit leaders around the world envision, architect and adopt new 21st Century approaches to how they lead, operate and govern. He also oversees LRN's efforts to develop and deploy innovative tools, diagnostics and educational solutions to inspire principled performance. Mike is also a member of the senior leadership team at LRN and directs LRN's operations and governance councils. Mike spent the bulk of his career advising and working in large, complex corporations. Prior to joining LRN, Mike held a series of senior roles across strategy, operations, and business management at Bank of America and Merrill Lynch. Previously, Mike was a management consultant with Booz Allen Hamilton where he consulted to CEOs and executive teams at large financial services, media, and healthcare companies. Earlier, Mike worked for the city of New York and helped launch a high-tech wireless communications startup. Mike holds a Bachelor of Arts degree in Political Science from Yale University, and a Master in Public Policy degree from the John F. Kennedy School of Government at Harvard University.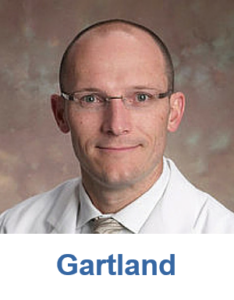 Bryce Gartland, MD, FHM, Vice President of Operations, Emory University Hospital
Bryce Gartland, MD serves as the Vice President of Operations for Emory University Hospital, a 579 -bed quaternary care academic medical center with 24,000+ annual inpatient admissions, a case mix index of 2.45, and annual revenue exceeding $800 million. In this capacity, he is responsible for the overall performance, planning, patient access, day-to-day staffing and operations.
Paul Gennaro, Senior Vice President, Chief Communications Officer, Voya Financial, Inc.
Gennaro brings to the conference 29 years of experience – 12 of which have been in top global roles – managing all facets of corporate and marketing communications, investor relations, public relations and government affairs. He is a recognized expert and thought leader on communications, corporate reputation and ethics – "100 Most Influential in Business Ethics;" "Top 100 Thought Leaders in Trustworthy Business;" and "50 Most Powerful People in PR." He has experience with more than 50 M&A-related transactions, an award-winning IPO, a CEO transition, multiple new business and brand launches, and numerous integrations. Gennaro is a crisis-tested communicator with a proven track record of providing effective strategic counsel to senior management. He was named 2013 PR Professional of the Year by PRWeek magazine and was a 2013 recipient of the John W. Hill Award – PRSA New York's most prestigious award, dating back to 1977. Voya Financial, Inc., formerly ING U.S.: has $11 billion in annual revenue and $452 billion in total assets under management and administration – composed of premier retirement, investment and insurance companies.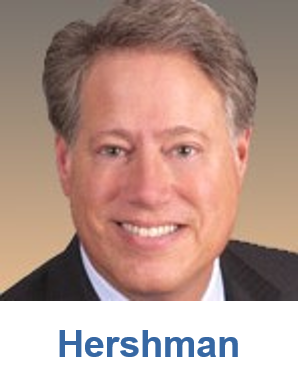 Michael Hershman, President and CEO, Fairfax Group
Michael Hershman is an internationally recognized expert on matters relating to transparency, accountability, governance, litigation and security. The Fairfax Group, founded in 1983, has been retained by governments, corporations, law firms and international financial institutions to assist on matters relating to the conduct of senior-level officials and/or the entities with which they do business.
Mr. Hershman has been called upon repeatedly to respond in times of crisis by governments, public and private companies, law firms and individuals. In high profile controversies, criminal prosecutions and civil litigation, Fairfax has participated in some of the most prominent disputes around the world for the last twenty-eight years. From high profile events, like the Olympics and Super Bowls, to targeted terrorist attacks, Fairfax has responded to provide assistance to individuals and entities facing serious, wide-spread threats against their persons and property. Fairfax has provided litigation support, state-of-the-art digital forensics and security measures, crisis monitoring and response, and advice to corporate boards and executives and governments in the midst of some of the most contentious situations.

Erika Hayes James, John H. Harland Dean, Goizueta Business School
Erika James became the John H. Harland Dean of Goizueta Business School in July 2014. A published researcher and award-winning educator with a passion for consulting and speaking, she places an emphasis on what higher education can do to be of service to industry.  Under James' leadership Goizueta remains one of the top business schools in the nation with an upward trajectory in student career success and faculty thought leadership. James initiated a new strategic plan in 2016 calling for a renewed focus as the school approaches its 100th anniversary (2019). Her approach includes a consistent call for faculty, staff and students to effectively collaborate, raise the school's influence and act as good stewards of resources.  Before arriving at Goizueta, James served as the Senior Associate Dean for Executive Education at the Darden Graduate School of Business. She also served as an assistant professor at Tulane University's Freeman School of Business, and a visiting professor at Harvard Business School. Her academic career includes involvement in diversity initiatives and membership on multiple university councils and committees.
Crystal Johnson, M.S., R.N., Emory University Hospital
Johnson was on the front lines of the 2014 Ebola scare as a handful of individuals in the U.S. began to contract the disease. She was among the team of doctors and nurses working Emory University Hospital's Serious Communicable Disease Unit (SCDU) which treated four Ebola patients — two healthcare missionaries working in Liberia, an American from Sierra Leone, and a nurse from Dallas. Eight years earlier, Johnson had volunteered to help staff the isolation unit while working in the cardiovascular surgery ICU at Emory University Hospital Midtown. Education: Walden University, Master of Science (M.S.), Family Practice Nurse/Nursing. Emory University, Bachelor of Science (B.S.), Registered Nursing/Registered Nurse. Syracuse University, Bachelor's degree, Nutrition Sciences.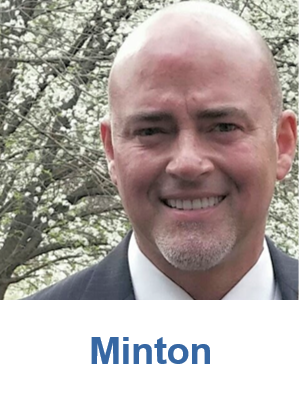 Jamie Minton,  President, LuminaryEvents.com, Honor2Lead.com
Over the past 14 years, Mr. Minton and his team have produced live broadcast leadership events reaching 700,000+ business leaders in all 50 states and 63 foreign countries and territories.  Most recently, his passion for the next-generation inspired a new leadership initiative that focuses on ethical leadership teachings from experts in 4 seats of influence: military, business, academia and sports – called Honor2Lead.  In an ongoing effort, H2L identifies trustworthy voices who esteem eight corp virtues found in the U.S. Military and who are willing to provide leadership insight from their real-world experience. Outstanding business professors, best-selling authors, active or former military leaders, exemplary athletes and coaches, cutting-edge business innovators, top thought leaders, and decorated war heroes – are stepping forward with a willingness to teach, so others can learn to lead with these virtues.
Aaron Gould Sheinin, Journalist, Atlanta Journal-Constitution
Sheinin is a veteran newspaper reporter and editor. Born in Virginia and raised mostly in Georgia, Aaron is a graduate of the University of South Carolina. He's interviewed every living president, is covering his third presidential election and just wrapped up his 16th state legislative session. After living and working for 18 years in South Carolina, he and his family moved to Atlanta in late 2007. His wife, Tracy, is a mediator, and together they have two sons.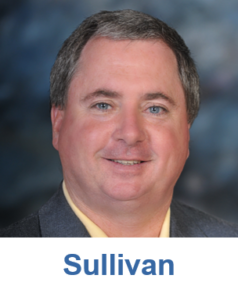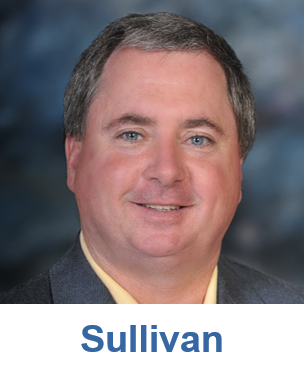 Jon Sullivan, Sr. Manager, Corporate Communications, Aflac
Jon Sullivan is Senior Manager of Corporate Communications at Aflac. In this role Sullivan plays a leadership position in planning and executing the FORTUNE 132 Company's external communication and media relations.  In 2014-2015, Jon landed articles in the USA Today, Fortune, the Wall Street Journal the New York Times, Forbes and MSNBC for selected C-suite executives – all within the span of 4 months. His placements helped create a new, powerful brand for several of Aflac's key executives in the areas of diversity and mentoring.  Jon and his corporate communications team were the 2013 winners of the American Business Awards Corporate Communications Department of the Year award and the team is a two-time finalist for PR Week's In-House Agency of the Year Award (2012 & 2013). Jon and his team have received numerous other industry awards for their work, including a Cannes PR Lion for his handling of the duel crisis involving the 2011 tsunami in Japan and subsequent campaign to replace the voice of the Aflac Duck, Silver and Bronze Anvils and an Effie. In 2015 Jon was a top four contender for PR News' Media Relations Professional of the Year.
---