---
Co-Chair
Megan Grossman, Shareholder, Segal McCambridge Singer & Mahoney
Megan Grossman is a shareholder in the firm's Philadelphia office. Ms. Grossman is a trial attorney representing companies in general and complex litigation matters. She concentrates her practice in general liability matters including products liability, employment, education, professional malpractice, and commercial litigation. Ms. Grossman is experienced in all stages of litigation, including the coordination of discovery, trial preparation, depositions, court appearances, fact investigation, and the drafting of pleadings, motions, and briefs in state and federal jurisdictions.  Having started her career in the biomedical field, Ms. Grossman now focuses her practice on representing various medical device and pharmaceutical companies in products liability matters relating to life sciences and biotechnology. She represents medical device companies in claims arising out of alleged malfunctions of surgical equipment, instruments, and implants; defending pharmaceutical companies in actions arising out of personal injury claims involving prescription medicines or over-the-counter (OTC) drugs; defending companies in relation to claims involving clinical trials; and serving as defense counsel in numerous mass-tort litigations both locally and nationwide. She has also defended several compounding pharmacies in wrongful death/medical malpractice matters.  Ms. Grossman has defended multiple charter schools in special education matters, including due process complaint hearings pursuant to the IDEA. She has also represented numerous companies in relation to employment disputes.
Co-Chair
Michelle Hart Yeary is a litigator with extensive experience in product liability litigation, including the defense of mass torts in federal multidistrict litigation and coordinated state court proceedings where she has served as coordinating, regional, and defense liaison counsel. She also has considerable experience defending against claims seeking punitive damages, including working with punitive damages experts to develop trial testimony and strategy.  Ms. Yeary's mass tort experience includes the representation of Merck & Co. in the litigation related to a painkiller, notably managing the consolidation of thousands of personal injury cases in New Jersey, including coordination of simultaneous discovery in 250 cases, as well as serving as lead counsel to the court on case management issues. Ms. Yeary continues to defend pharmaceutical manufacturers as local and liaison counsel, including representing Pfizer, Inc. in both its hormone therapy and Reglan® litigation in state and federal court.  Over her career, Ms. Yeary has handled all aspects of litigation strategy for complex mass torts involving a variety of products such as serving as national counsel for a medical device manufacturer in the In re Orthopedic Bone Screw Products liability litigation and as counsel for other medical device manufacturers, including manufacturers of stents, guidewires, latex gloves, and electrosurgical equipment, in defense of product liability claims. She also served as regional counsel and national discovery counsel for manufacturers of automobile industry products in cases involving serious personal injuries.
Faculty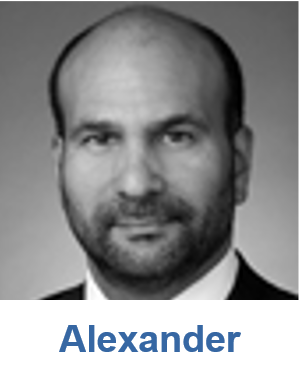 Eric is a partner at Reed Smith LLP. Eric is a member of the Life Sciences Health Industry Group, practicing primarily in the area of product liability litigation for pharmaceutical and medical device companies. Eric's practice has particularly focused on scientific, medical and regulatory issues in product liability cases, including expert discovery, Daubert motions, and preemption issues. In addition to pharmaceutical and medical device product liability litigation, he has worked on commercial disputes, False Claims Act cases, disability insurance and personal injury cases involving food and beverage products and also has counseled on product liability actions and insurance coverage litigation. He has worked on cases involving a wide range of products and issues with cases pending in courts in the United States and discovery taken around the world.
Frank O'Hara, Merck Office of General Counsel
Frank O'Hara has been employed in Merck's Office of General Counsel (Upper Gwynedd, PA site) since May 2005.  He currently holds the position of Director – Legal, and focuses on the defense of mass tort/product liability claims, along with some commercial matters and government investigations.  Frank is a graduate of Georgetown University (B.A.) and Villanova University Law School (J.D.).  He is licensed to practice in Pennsylvania.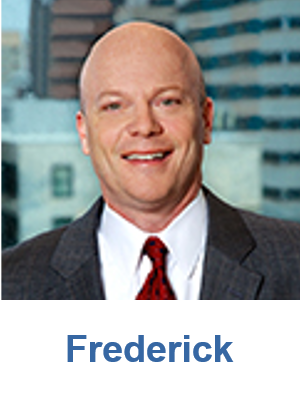 Mr. Frederick is a partner with the firm whose practice is focused on the representation of clients in complex pharmaceutical/medical device product liability, professional liability, toxic tort and commercial litigation.  Mr. Frederick has represented clients and tried cases to verdict in a number of states, including Maryland, Virginia, and Louisiana, and in the United States District Courts for Maryland, the District of Columbia, Maine, the Southern District of New York, the Eastern District of Virginia and the Eastern District of Louisiana.  He has argued before the Maryland Court of Special Appeals as well as the United States Court of Appeals for the Fourth Circuit and has appeared before the United States Court of Appeals for the Second Circuit.  Mr. Frederick has defended Bayer Corporation in national litigation wherein plaintiffs alleged that they contracted AIDS and/or hepatitis C from biologic products.  He is currently defending Wyeth/Pfizer Inc in the Hormone Replacement Therapy litigation and has represented Howmedica Inc. in lawsuits brought by plaintiffs who allegedly received defective orthopedic knee replacements.  Mr. Frederick has defended Bayer Corporation in connection with Baycol and Wyeth in diet drugs litigation.  Mr. Frederick is defending Biomet Orthopedics LLC in litigation relating to their metal-on-metal hip replacement.  Mr. Frederick has defended physicians and individual health care providers in virtually every medical specialty, as well as community hospitals and academic medical centers throughout the state of Maryland.  Representative clients have included Johns Hopkins Hospital, Kennedy Krieger Institute, University of Maryland Medical System, Mercy Medical Center, MedStar Health and its affiliated institutions, Medical Mutual Liability Insurance Society, and the United States (National Naval Medical Center – Bethesda; Veterans Affairs Medical Center – Baltimore; Community Health Centers, Department of Health and Human Services).  Mr. Frederick has tried numerous professional liability cases to verdict in the Circuit Courts of Maryland as well as the United States District Court for the District of Maryland.
Ronni Fuchs, Partner, Pepper Hamilton
Ronni E. Fuchs is a partner in the Health Effects Litigation Practice Group of Pepper Hamilton LLP, resident in the Princeton office. Ms. Fuchs represents pharmaceutical, biotech and consumer products manufacturers in products liability, consumer fraud and related mass torts litigation.  Ms. Fuchs currently represents a medical device company involving spinal implants.  Ms. Fuchs has identified, worked with and deposed expert witnesses in myriad fields, including surgeons, cardiologists, neurologists, oncologists, biostatisticians, hematologists, pharmacologists and toxicologists.  Ms. Fuchs represented Merck in the New Jersey Vioxx litigation, including the successful New Jersey trial defense of Doherty v. Merck. She also served as coordinating counsel for New Jersey Vioxx discovery, involving numerous firms and simultaneous discovery proceedings in 250 cases, as well as lead defense liaison to the court on discovery and case management issues. Ms. Fuchs served as special counsel for a leading marketer of ephedra-containing dietary supplements, defending claims of personal injury and preparing bellwether stroke cases for trial. She then successfully mediated 175 personal injury cases for the manufacturer-defendant, including the case brought by the estate of Baltimore Orioles pitcher, Steve Bechler.  Ms. Fuchs defended consumer fraud class action filings brought in state courts around the country.  In addition to litigation, Ms. Fuchs provides litigation and regulatory counseling to pharmaceutical, medical device and consumer product manufacturers. She counsels companies prior to product approval as well as in response to challenges, such as case reports, results from clinical trials and regulatory actions.  Before joining Pepper, Ms. Fuchs was a partner in the Princeton office of Dechert LLP.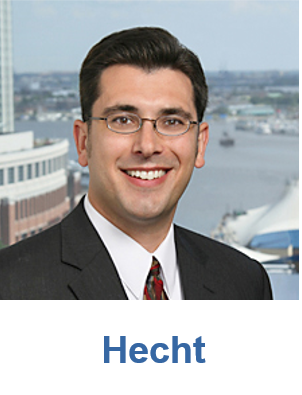 Michael Hecht is a partner at Venable LLP and represents pharmaceutical clients at the state and federal level in national and international mass tort litigation, with a focus on complex medical, scientific, and regulatory issues. For the past several years, he has been a part of and led the science and expert team for a large, international pharmaceutical manufacturer, and has had responsibility for expert development, company case analysis, and the advancement of the company's defenses through expert discovery and trial. In this capacity, Michael has conducted Science Day for the court, taken and defended key company and expert depositions, and been a member of numerous trial teams.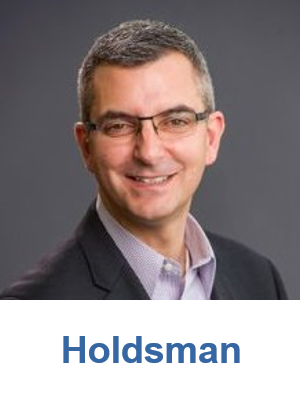 Gabriel Holdsman, General Counsel US, Senior Vice President Legal Operations, BTG International, Inc.
Gabriel Holdsman is General Counsel and SVP Legal Operations at BTG, a global life sciences company that develops and markets innovative medical devices and drugs to better serve doctors and patients.  In his current role, Gabe leads a global team of lawyers, paralegals and support staff in providing legal support for all aspects of a life sciences business. Prior to joining BTG, Gabe served as in-house counsel at Auxilium Pharmaceuticals and AmerisourceBergen, and as a litigator at Conrad O'Brien. Gabe received his Bachelor of Sciences degree from Drexel University, and his law degree from Widener University Law School.
Sherry Knutson is a trial lawyer with 20 years of experience in product liability and toxic tort cases, with an emphasis on defending pharmaceutical and medical device companies.  Her practice ranges from multi-plaintiff, multi-jurisdiction litigations to single plaintiff cases.  She has served as a national coordinating counsel in one of the largest pharmaceutical mass torts and as lead counsel in multiple coordinated proceedings involving pharmaceuticals in Chicago.  She has tried cases to verdict in Illinois, Wisconsin, New Jersey and West Virginia.
David Layfer is a senior counsel at the biopharmaceutical company AbbVie, with responsibility for global and U.S. pharmaceutical products in hepatitis C, oncology and anesthesia. In his role as brand attorney, David is the primary legal support for pharmaceutical products in these disease areas and provides strategic and legal advice to Marketing, Sales, Medical Affairs, Regulatory Affairs, Clinical and other corporate departments. Prior to joining AbbVie, David was an associate in the products liability and mass torts group at Sidley Austin LLP, where he represented clients in diverse range of civil litigation matters, with a particular focus on the defense of pharmaceutical products liability actions. David graduated from Stanford University with a B.A. in political science in 2002 and received a J.D. from Harvard Law School in 2006. David currently serves as the President of the Harvard Law Society of Illinois. David was born and raised in the Chicagoland area and currently lives in Chicago with his wife Amy and three sons Jack, Emmett and Theo. Outside of work, David keeps himself busy running marathons, going to Cubs games and – with three little boys under three – making baby formula/changing diapers.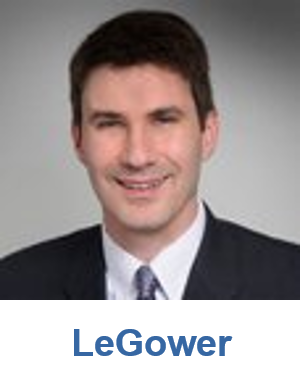 Donald C. Le Gower, Senior Counsel, Litigation, Bristol-Myers Squibb
Le Gower is Senior Counsel, Litigation, at Bristol-Myers Squibb. Prior to that he was a partner at Dechert LLP where his practice focused on complex commercial litigation, with a particular focus on class action defense, product liability, and mass torts. His practice experience included representing pharmaceutical, biotechnology, dietary supplement, tobacco, building products, and paper companies in antitrust, product liability, and consumer fraud litigation. He is a graduate of Hobart and William Smith Colleges (B.A., 1998) and University of Virginia School of Law (J.D., 2001).
Jeff Lilly is a litigator in the Austin office with over twenty years of experience on behalf of corporate clients in state and federal courts in Texas and throughout the United States, including in national MDLs.  Jeff's practice includes representing Fortune 500 clients in mass tort litigation settings to individual corporate clients in a wide range of matters, including product liability, commercial litigation, premises liability and director & officer liability.  This breadth of experience allows Jeff to counsel clients in early options for resolving cases, either through aggressive or creative early motion practice, informal negotiation, or formal alternative dispute resolution.  Previously, Jeff was an Assistant Attorney General for the State of Texas handling medical malpractice and general liability matters throughout the state of Texas where he had extensive court experience, including as first and second chair trial counsel.  Jeff is a member of the firm's Drug & Medical Device, Tort & Product Liability and Commercial Litigation practice groups.  Also, as co-chair of the firm's e-discovery practice group, Jeff advises on significant e-discovery matters and is a frequent author and speaker on e-discovery issues and developments.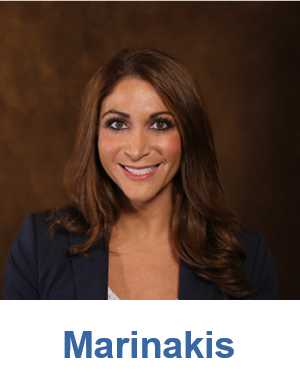 Christina began her career in trial consulting in 2010 after over a decade of research, study, and applied practice in law and psychology.  Based in Los Angeles, she has assisted trial counsel during jury selection and with daily trial monitoring in venues across the country, helping clients obtain favorable outcomes in notoriously difficult jurisdictions such as Baltimore, Miami, St. Louis, Los Angeles, Philadelphia and San Francisco.  Christina draws from her backgrounds in law, psychology, and jury research to draft juror questionnaires, voir dire questions, jury instructions, and verdict forms.  Through her experience conducting focus groups, mock trials, and shadow juries, she has analyzed hundreds of mock jurors, in addition to interviewing actual jurors post-verdict.  Christina regularly assists counsel in developing and implementing trial themes throughout voir dire, opening statements, and witness testimony, and she is particularly skilled at translating legal concepts to juror vernacular.  Her case experience includes products liability, antitrust litigation, class action, legal and medical malpractice, contract disputes, patents, securities, fraud, trade secrets, employment discrimination, wage and hour, toxic tort and criminal work for both prosecutors and defendants.
Connie Matteo, Assistant General Counsel, Pfizer
Connie Matteo is an Assistant General Counsel at Pfizer. Ms. Matteo joined Pfizer in October 2009. Ms. Matteo was previously employed as Senior Corporate Counsel at Wyeth. Before going in-house, Ms. Matteo was a principal of Porzio, Bromberg & Newman in Morristown, New Jersey and was a member of the firm's Litigation Department. Her practice focused on complex product liability, pharmaceutical drug and medical device product liability claims. Ms. Matteo also counseled pharmaceutical clients on issues related to regulatory compliance. Ms. Matteo also authored a number of articles and lectured on issues related to product liability litigation and regulatory compliance. Ms. Matteo's professional affiliations include the Steering Committee of the Drug and Medical Device Committee of the Defense Research Institute, the Association of Corporate Counsel and the Product Liability Advisory Council. Ms. Matteo also serves on the Board of Visitors of Syracuse University's College of Arts and Science.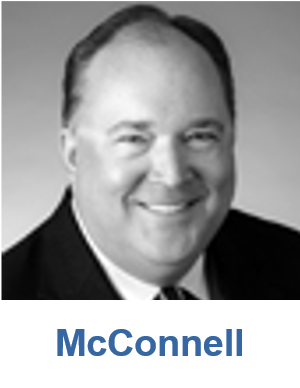 Stephen litigates mass torts, antitrust, securities, and white collar criminal cases throughout the United States. Stephen has tried dozens of cases before juries in federal and state trial courts, with first-chair wins in both government and private practice cases. He has successfully argued significant matters before federal and state appellate courts. The private practice clients include major consumer products, energy, and real estate companies, among others. He has defended companies in class actions and multi-district litigations. Many of the cases centered on allegations of unfair or deceptive marketing.
Legal 500 described Stephen as "extremely smart and strategic" and a "very effective and experienced trial lawyer." Stephen has consistently been included in the Best Lawyers, Super Lawyers, and Who's Who Legal Life Sciences listings. His cases and analyses have been covered in various media, including general press, legal press, and television.
James Mizgala has over 20 years of experience defending clients in cases involving pharmaceutical products liability, consumer fraud, toxic torts, and mass torts on national and local trial teams. He has tried cases to verdict in Cook County, Illinois (a defense verdict in a birth defect case) and the District of Nebraska and has served on trial teams in Cook County, Las Vegas, Los Angeles, Philadelphia, and West Virginia. With graduate-level training as a neurobiologist and more than five years of experience working in research labs, James's training as a scientist informs and enhances his ability to identify, interview, retain, depose, and present experts for trial and during class certification proceedings. James has led or participated in expert teams in areas of cardiac pathology, cardiac surgery, cardiology, endocrinology, epidemiology, hematology, nephrology, neurology, neurotoxicity, pancreatitis, pharmacology/toxicology, and urology. He is also highly experienced in drafting and successfully arguing Daubert/Frye motions.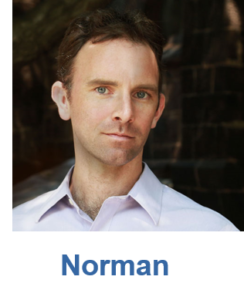 Peter Norman, Co-Founder, Winnieware LLC
Peter Norman is co-founder of Winnieware LLC, as software company that develops user-centered solutions to common problems faced by lawyers and other professionals. The company's flagship product is ReplyToSome, a Microsoft Outlook add-in application that helps users avoid accidentally sending emails to the wrong people. Before co-founding Winnieware, Peter was a lawyer at the firms Arent Fox and Milbank Tweed, and in-house at SunEdison, focusing on large, multi-party, cross-border project finance, M&A, distressed debt, and private equity transactions. Much of his career was spent in Asia, where he worked and negotiated with a multi-national set of clients and partners including private companies, banks, development agencies, and government entities in countries such as India, Indonesia, China, and Japan. While at SunEdison, he was also responsible for developing and enforcing non-disclosure agreements to protect the company's trade secrets in Asia, and for other compliance matters such as FCPA investigations. Now based in Philadelphia, Peter has written and spoken extensively about lawyers' ethical responsibilities for protecting confidential information in his capacity as Winnieware LLC's Managing Member and Chief Legal Officer.
Beth Rose, Partner, Sills Cummis
Beth S. Rose  is a Member of Sills Cummis & Gross, where she is Chair of the Product Liability Practice Group and a Co-Chair of the Litigation Practice Group. She has tried complex product liability cases to verdict in state and federal courts throughout the country. Ms. Rose is the lawyer to whom General Counsel turn when they need an aggressive but practical approach to "bet the company" product liability matters. Clients rely on her expertise to develop successful and cost-effective strategies consistent with their business goals.  Ms. Rose has over 25 years of experience successfully defending complex product liability matters for a variety of regulated products including pharmaceuticals, medical devices, consumer products, foods, chemicals (asbestos, silica and benzene) and construction/industrial machines. She also has experience defending product liability cases which arise from clinical trials and catastrophic workplace accidents. Her practice ranges from single plaintiff cases, to state coordinated proceedings, multi-district litigation and class actions. During her career, Ms. Rose has served as national counsel to several companies, including those in the pharmaceutical, medical device and contract research organization spaces, defending mass tort litigation. She has also served as New Jersey counsel to entities defending complex product liability claims in New Jersey's Multi-County Litigation system.
Amy Rudd, Dechert LLP
Amy L. Rudd is a trial lawyer in the complex commercial litigation group. Her practice spans several practice areas, including general business litigation, class action defense, product liability and mass torts, and trademark and copyright matters. In 2014, she was recognized by The Legal 500 US for her product liability and mass tort defense practice in the areas of consumer products, pharmaceuticals and medical devices, and toxic tort.  Ms. Rudd has extensive courtroom experience, representing clients at both the trial and appellate levels in both state and federal courts. Ms. Rudd has also assisted clients in assessing, anticipating, and avoiding litigation risks associated with new and existing business strategies. Her clients have included Fortune 500 and international companies in the pharmaceutical, shipping, computer, entertainment, airline, manufacturing, and financial services industries.
Abby Sacunas focuses her practice on business disputes, products liability and antitrust prevention and defense. She successfully represents clients in the life safety, pharmaceutical, medical device, telecommunications and athletic equipment industries, and is consistently recognized as a "Pennsylvania Super Lawyer Rising Star." As national trial counsel for certain of her clients and acting outside general counsel to others, Abby has extensive experience litigating in state and federal forums throughout the United States where she has obtained everything from full defense verdicts to summary judgment decisions on behalf of her clients. She additionally counsels clients on regulatory and compliance issues as a way to proactively manage and limit risk. Abby is the managing editor of the Products Liability Prevention & Defense Blog, which provides regular updates on product liability trends, decisions and litigation prevention tactics for defendants and potential defendants.  Abby's antitrust work involves mergers, government investigations, litigation and counseling. She routinely advises clients in a variety of industries with respect to merger clearance and related due-diligence, general counseling on antitrust, consumer protection and advertising issues, litigation, and legislative issues.
Matthew Silversten, Deputy General Counsel, Astellas US LLC
Matthew Silversten is responsible for the management of a large portfolio of litigation for Astellas US (antitrust, product liability, patent, contract, employment), including developing case strategy, creating budgets, managing discovery process, collecting electronic discovery, updating senior management, preparing witnesses for depositions and trials, and negotiating settlement.  He supervises the Risk Management department; manage regional Enterprise Risk Management program and support global Enterprise Risk Management program; responsible for placement of new lines and renewal of all lines of insurance coverage; negotiate coverage issues with insurance companies; manage HQ's business continuity plan for critical business functions; implement programs to reduce business risk and improve operational efficiencies.  Mr. Silversten conducts internal corporate investigations to determine compliance with Company policies and state and federal law, partners with cross-functional business team to develop incentive compensation plans and programs for the Sales & Marketing department, supervises Company's electronic document preservation program and develops and implements innovative and creative on-line and live training programs on a variety of legal topics for Company's employees.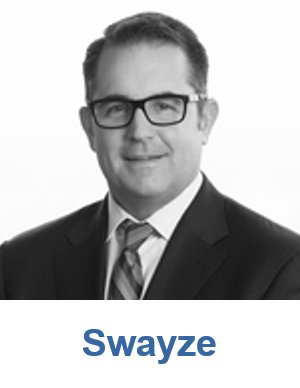 Walter "Pete" Swayze, Managing Shareholder of Segal McCambridge's Philadelphia office, serves as Chair of the firm's national General Litigation Practice Group. He primarily concentrates his practice on defending clients facing claims of catastrophic injuries from products liability and complex litigation matters. Mr. Swayze has prepared complex construction, professional liability, transportation, and civil rights matters for trial and has significant jury trial experience in high exposure cases in both state and federal courts in Pennsylvania, New Jersey, and Delaware. He has also served as designated trial counsel in various state and federal courts in his role as coordinating counsel. He has prepared and presented corporate designates, engineers, doctors, experts, and licensed professionals of all disciplines for deposition. Further, Mr. Swayze is experienced in complex trial motion practice and the preparation of case dispositive motions in courts throughout the United States, and he has handled numerous appellate matters including arguing cases in the Pennsylvania Superior Court, The Third Circuit Court of Appeals, and The Eighth Circuit Court of Appeals.Mr. Swayze previously served as lead defense counsel in the Philadelphia latex glove allergy litigation; he now serves as defense liaison counsel in two pharmaceutical products liability matters involving branded and generic prescription drugs and medical devices pending in the Philadelphia Court of Common Pleas. At the national level, Mr. Swayze has served as National Coordinating Counsel for two OTC drug product companies, participating and managing the clients' cases on a national basis, and he represents clients as local counsel on numerous coordinated defense efforts. Prior to joining Segal McCambridge as a shareholder in 2000, Mr. Swayze was a shareholder and Chair of the Drug and Medical Device Practice Group for a large Philadelphia-based regional law firm.
Craig Thompson represents clients in both federal and state courts in the areas of commercial litigation, product liability, premises liability and personal injury. As Chair of Venable's Diversity Committee for five years, he led the firm's inclusion and diversity initiatives.  Mr. Thompson is an experienced and assertive trial lawyer and legal counselor with over 20 years of experience handling civil cases before federal and state courts throughout the country. His analytical orientation and knowledge of technology, legal and business administration enable him to resolve numerous cases by assessing liability and developing risk management strategies.  His professional motto — "add value and provide solutions" — has guided him throughout his career. Mr. Thompson is AV Rated by Martindale Hubbell.  An AV® Peer Review Rating Certification is a significant rating accomplishment, which ranks a lawyer at the highest level of professional excellence. Mr. Thompson was recently recognized and ranked in Chambers USA 2016, publisher of the world's leading guides to the legal profession. Chambers guides are the culmination of thousands of in-depth interviews by the largest research team of its kind and are trusted globally to objectively rank the world's best lawyers and law firms. According to Chambers USA, Mr. Thompson is described as "a very talented trial lawyer." According to interviewees, "he has amazing presence; he makes an instant connection with the jury and is able to build an excellent narrative out of the facts."