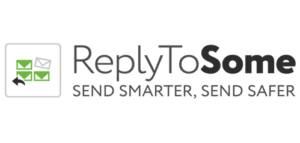 Ever hit the Reply All button without thinking and accidentally send something sensitive to the wrong person (or your whole team)? You're not alone, and it can be a real problem – ethically and professionally.
Tom Hagy explores this rising, aggravating phenomenon in an article for the LexisNexis Corporate Law Advisory. The topic will be featured in an ethics-CLE session at HB's MidAtlantic Corporate Counsel Forum on Dec. 5 in Tysons Corner, VA.
When you have to correct a mistake—in addition to the potentially dire and immediate consequences—it can be a grand waste of everyone's time. "It can also undermine your credibility in the minds of clients, colleagues and supervisors," Norman said. "Thoughtful email communications are expected from professionals. Sloppiness can put a crack in your perceived integrity."
–  Peter Norman, co-founder of Winnieware LLC

Read the article in the LexisNexis Corporate Law Advisory, then sign up to receive the digital update six times a year.