---
Sponsors
---
Program leaders:

CHRISTINA TERPLAN practices in the areas of technology, intellectual property and privacy law, representing insurers with all issues ranging from coverage evaluations and disputes to litigation management. She represents insurers in claims brought against technology and media companies, as well as with respect to data security and privacy breaches, including the evaluation of data breaches and cyber attacks, the issuance of breach notification letters, responding to regulatory investigations, and handling of consumer lawsuits.
Christina has been active in working with insurers in the development of new insurance programs and manuscripted coverages relating to intellectual property, cyber security, and data breaches. Christina serves on the board of directors of the General Assistance Advocacy Project. She earned her J.D. from the University of California, Hastings College of the Law, 2003. She is a founding member of Hastings Race & Poverty Law Journal. She earned her B.S., with honors, from the University of California, Davis, 2000.
---

WINSTON KRONE manages both computer forensic and traditional investigations, business due diligence, and anti-corruption cases. Winston has a specific expertise in data breach and privacy issues. He is an attorney qualified in the UK and California and a court-qualified computer forensics expert. Winston has over 15 years' investigative experience and has worked on-site in 18 countries.
Winston's clients include multinational corporations, governmental organizations and high net worth individuals. Cases have included investigating theft of trade secrets and confidential data, corporate espionage, corruption and embezzlement. Winston is also an expert in the collection, preservation, use and production of digital data in criminal and civil litigation.
Prior to joining Kivu, Winston was a Managing Director and Director of Computer Investigations for a publicly traded US risk management company. As an attorney, Mr. Krone worked for major law firms in London, Brussels and San Francisco.  His legal experience includes civil litigation, white-collar crime, intellectual property and employment law. Winston represented clients at both civil and criminal cases in California state courts, the English High Court, the European Court of Justice and the European Court of Human Rights.
Winston has also worked for the US State Department as a field officer and senior legal advisor in the Former Yugoslavia and Central Africa. He served as the legal expert on property issues for the Organization for Security and Cooperation in Europe as part of the UN mission in Kosovo, 1999-2000.
Winston received his Bachelor of Arts in Law from Oxford University, England in 1988. He has a Master's certificate in Computer Forensics at the University of New Haven.  Winston is fluent in French.
---

ERIC GIBBS prosecutes consumer protection, whistleblower, antitrust, and mass tort matters. He has been appointed as lead counsel, class counsel, and liaison counsel in dozens of contested, high profile class actions and coordinated proceedings, and currently serves in leadership positions in In re Am. Honda Motor CR-V Vibration Litigation,In re Anthem, Inc. Data Breach Litigation, In re Risperdal and Invega Product Liability Cases,In re Hyundai Sonata Engine Litigation, and In re Vizio, Inc., Consumer Privacy Litigation. Eric has recovered nearly a billion dollars for the clients and classes he represents, and has negotiated groundbreaking settlements that resulted in meaningful reforms to business practices, and have favorably shaped the laws impacting plaintiffs' legal rights.
In over twenty years of practice, Eric has developed a distinguished reputation with his peers and the judiciary for his ability to work efficiently and cooperatively with co-counsel, and professionally with opposing counsel in class action litigation.
---
SPEAKERS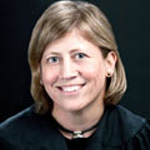 U.S. MAGISTRATE JUDGE LAUREL BEELER
U.S. MAGISTRATE JUDGE LAUREL BEELER was appointed in 2010. She has presided over and settled hundreds of cases in many subject areas, including intellectual property, employment, civil rights, and business disputes. Judge Beeler was an assistant U.S. attorney in the Northern District, prosecuting complex white-collar cases with parallel civil components. She was the Office's Professional Responsibility Officer and Deputy Chief of the Criminal Division. She was a law clerk to the Honorable Cecil F. Poole, United States Court of Appeals for the 9 Ninth Circuit, and the Civil Appeals Division Chief at the Ninth Circuit's Office of Staff Attorneys. She trained as a mediator with the Northern District's ADR Program, the Federal Judicial Center, and Harvard Law School. Judge Beeler is one of four national judicial liaisons to the U.S. Department of Justice/Office of Defender Services Joint Electronic Technology Working Group. She chairs the Northern District's Criminal Practice Committee and implemented the court's reentry and diversion courts. Judge Beeler was President of the Federal Bar Association, co-chair of the Lawyer Representatives to the Ninth Circuit, a board member of the Bar Association of San Francisco, and a member of the Ninth Circuit's Jury Trial Improvement Committee. In 2006, Judge Beeler received the Northern District Judicial Conference's Public Service Award. In 2012, she was named one of The Recorder's A2012 Women Leaders in Law. In 2015, she received the Barristers Choice Award from the Bar Association of San Francisco. Judge Beeler teaches civil trial practice at U.C. Berkeley School of Law and taught Criminal Procedure at U.C. Hastings College of the Law. She led rule-of-law projects in Indonesia, Vietnam, Cambodia, the Philippines, Jordan, and Ukraine. Judge Beeler graduated with honors from the University of Washington School of Law, where she was Order of the Coif and an Articles Editor on the Washington Law Review. She received her A.B. with honors from Bowdoin College.
HON. STEVEN A. BRICK (Ret.)
HON. STEVEN A. BRICK (Ret.) brings to his ADR practice at JAMS a reputation for wisdom and integrity earned by diligently resolving complex litigation matters of all kinds throughout his forty-plus year legal and judicial career. His ADR experience includes successfully conducting scores of settlement conferences during his 14+ years as a judge. During his five years as a complex litigation judge in Alameda County, he tried to verdict several consumer and employment class actions and regularly presided over approvals of class settlements. He also tried and settled numerous environmental and Proposition 65 cases; and managed to disposition, including deciding key motions, many antitrust, unfair competition, employment, insurance coverage, products liability, securities and other fraud, contract, real estate, and other types of business cases. Serving as a civil law and motion and a civil trial/case management judge for six years, he gained expertise in and resolved hundreds of other civil cases of all kinds, including many business and real estate disputes. As a Justice Pro Tem of the California Court of Appeal, First District, Division Two, Judge Brick authored several published decisions and many unpublished decisions involving civil law issues. Judge Brick's ADR experience began when he was a litigation partner at the Orrick law firm responsible for major cases over some twenty years. During that period he volunteered his time to serve as a neutral in numerous cases under the auspices of the U.S. District Court for the Northern District of California (mediations and ENE sessions), the San Francisco Superior Court (arbitrations and service as a judge pro tem), and the Bar Association of San Francisco (settlement conferences). Judge Brick places a high premium on preparation and is highly regarded for his dedication to fairness and integrity. Judge Brick served from 2014 until his retirement as Vice Chair of the Civil Advisory Committee of the Judicial Council of California and had chaired its Subcommittee on Case Management and Complex Litigation. He previously served as a member and co-chair of the Council's Access and Fairness Advisory Committee. He has spoken at a large number of educational programs sponsored by state and local bar groups and national continuing education providers. Prior to his appointment to the bench in January 2001, he was a member of the firm of Orrick, Herrington & Sutcliffe LLP from 1979 through 2000 and served on its Executive, Partners' Compensation, Peer Review and Diversity Committees for many of those years. He also served as a lawyer delegate to the Ninth Circuit Court of Appeals Judicial Conference from 1978-1988 and as Chair of the Conference (1985); President of the Bar Association of San Francisco (1991); and President of the Association of Business Trial Lawyers of Northern California (1999) and is currently a member of its board. Judge Brick received his B.A. in 1969 from Williams College (with highest honors in history, Phi Beta Kappa) and his J.D. in 1972 (Order of the Coif) from Berkeley Law (Boalt Hall).
PATRICK IVIE

PATRICK IVIE  brings more than ten years of legal experience to KCC. As Executive Vice President of Business Development for Class Action Services, he manages key client relationships and provides guidance throughout the settlement administration process. Patrick is responsible for the development and implementation of strategic initiatives that foster client engagement. Patrick began his legal career at Akin Gump Strauss Hauer & Feld LLP. He handled numerous litigation and bankruptcy matters including key engagements for Calpine Corporation, Tower Automotive, Hollywood Panorama and Tower Records. While at Akin Gump, he was a member of the firm's national pro bono committee. Patrick received his Juris Doctor from Loyola Law School where he was a member of the St. Thomas More Law Honor Society. He received his B.A. from the University of Southern California where he played on the men's varsity volleyball team on an athletic scholarship.
PAUL KARLSGODT
PAUL KARLSGODT is the national leader of BakerHostetler's national Class Action Defense practice team, with particular focus on data privacy and consumer class actions. He has represented companies in the insurance, healthcare, energy and telecommunications industries in numerous nationwide and statewide consumer class action lawsuits and related litigation. Mr. Karlsgodt is also the Denver office Litigation group coordinator. He is editor and primary contributor to the legal blog, www.ClassActionBlawg.com, which covers a variety of class action-related issues, including decisions, trends, best practices, news and reform, both in the U.S. and throughout the world. He is an active member of the Class Actions and Derivative Suits (CADS) Committee of the ABA Section of Litigation, chairing the Regional Meetings subcommittee. Mr. Karlsgodt has defended clients in class action lawsuits arising out of some of the largest-ever data security incidents as well as other class actions involving alleged violations of 3 privacy rights. He was named a Trailblazer in CyberSecurity and Data Privacy by the National Law Journal in 2015 and a Law360 MVP in the area of privacy law for 2014 and 2015.
ALLISON HOLT
Holt is a senior associate with Hogan Lovells where she counsels clients as they navigate the complex terrain that follows a cyber attack or data breach. In the wake of an attack, Allison advises clients on regulatory investigations and complex litigation, including the multijurisdictional suits that often arise following an attack. Allison frequently works with health insurers on other litigation issues, like contract actions and coverage disputes.
Organizations that have suffered a cyber attack rely on Allison for guidance in coordinating incident response, responding to government inquiries and investigations, and strategically managing the numerous lawsuits filed after an attack. Allison advises clients on incident response issues related to forensic investigations and privilege. She guides companies through coordinated response and discovery obligations in both litigation and regulatory investigations.
Allison is passionate about pro bono; she previously served as the full-time senior associate for the firm's Pro Bono practice. She represented a class of homeless families seeking to improve homeless shelter conditions for their small children, ultimately securing full relief for her clients. Allison and her team received the Washington Legal Clinic for the Homeless "Law Firm of the Year" award for their efforts. She currently represents a wrongfully convicted man in Virginia, working to secure his freedom. Over her tenure at the firm, Allison has championed the needs of vulnerable populations, including assisting individuals with obtaining social security and veterans' benefits, and vigorously defending against discrimination based on sexual orientation in Mississippi. In 2014, City Year DC named Allison one of its "Idealists of the Year."
Prior to joining Hogan Lovells, Allison clerked for the Honorable Gilbert Merritt of the U.S. Court of Appeals for the Sixth Circuit. Allison taught seventh-grade reading in a Title I school in Houston before law school.
CARI LAUFENBERG
CARI LAUFENBERG keeps client goals in focus. As a member of Keller Rohrback's nationally recognized Complex Litigation Group, Cari is involved in representing plaintiffs in federal courts across the United States. She represents individuals and institutions in class action litigation involving breach of fiduciary duty, investment fraud and mismanagement, retirement plan litigation, and consumer protection. Cari's background in nonprofit management and public administration makes her skilled at organizing and strategizing complex cases to achieve short-term goals and long-term successes.
Cari has litigated fiduciary breach issues for over 10 years and has played a key role in many of the firm's large and complex fiduciary breach cases, including a $90 million settlement against Anthem Inc. in a case alleging fiduciary breach related to Anthem Insurance's demutualization of membership interests. Cari has also successfully litigated alleged violations of the Employee Retirement Income Security Act ("ERISA"), with multi-million dollar settlements against companies including Countrywide Financial Corp., Marsh & McLennan Companies, Inc., and Williams Companies, Inc.
Prior to joining Keller Rohrback in 2003, Cari served as a judicial extern for Judge Barbara Jacobs Rothstein of the U.S. District Court for the Western District of Washington. Cari loves living in the Pacific Northwest and enjoys spending time outdoors with her family and friends.
AIDEEN GAFFNEY

AIDEEN GAFFNEY draws upon over two decades of experience as an attorney and a skilled business development strategist to expand the scope and impact of GCG's service offerings while providing effective solutions to our clients' project needs. Based on the West Coast, Ms. Gaffney's long-standing relationships with plaintiff, defense, and corporate clients and hands-on industry insight contribute significantly to the effectiveness of GCG's response and approach to providing leading legal administration services across its service lines.
With particular experience in class action administration, mass tort global litigation programs, and data breach response programs, Ms. Gaffney maintains an excellent reputation for advancing complex projects in collaboration with GCG's executive management and operations team at all stages of an administration. Her client-centric business development style and extensive legal and operational experience enable her to create highly customized and practical solutions for clients throughout the administration process – starting as early as client retention and continuing through claims processing and disbursement. She is known for her "cradle to grave" involvement in cases and passion for flawless execution of projects.
Prior to joining GCG, Ms. Gaffney spent almost a decade in strategic product and business development roles for prominent claims administrators Earlier in her career she practiced law in San Francisco at Gordon & Rees LLP, and in Portland at Bullivant Houser Bailey PC, handling complex insurance litigation and participating in two jury trials and two bench trials involving 'bad faith' litigation. Ms. Gaffney's background also includes international experience, working for a Member of Parliament in the House of Commons, London, England and as an intern for the United Nations Court of Justice, based in Vienna, Austria. She is a frequent speaker and writer on current topics affecting the legal administration industry, and has presented numerous CLE programs to clients.

ANDREW N. FRIEDMAN
Friedman a Partner at Cohen Milstein, and is Co-Chair of the firm's Consumer Protection practice group. Practicing in the class action field since 1985, Mr. Friedman specializes in litigating complex, multi-state class action lawsuits against manufacturers and consumer service providers such as banks, insurers, credit card companies and others. He is widely recognized as a leader in enforcing consumer rights and known as a hands-on lawyer who is ready to take litigation all the way through trial.
Over the years, Mr. Friedman has been lead or co-lead counsel in numerous important cases, bringing relief to millions of consumers and recovering hundreds of millions of dollars in class actions. He was one of the principal counsel in cases against Nationwide and Country Life, which asserted sales marketing abuses in the marketing of so-called "vanishing premium policies," where insurance agents sold insurance policies to unsuspecting consumers promising that after a relatively short time the dividends generated from the policy would be so high as to be able to fully pay the premiums. In fact, the calculations of the policies were based on unrealistic interest rate projections and, therefore, the premiums never "vanished." The Nationwide case resulted in a settlement valued at between $85 million and $103 million, while a settlement with Country Life made $44 million in benefits available to policyholders.
NICHOLAS A. OLDHAM
In 2016, Cybersecurity Docket named Oldham to its Incident Response 30, the publication's list of "the 30 best and brightest Incident Response attorneys" in the U.S.  He has managed dozens of U.S. and global data breach responses for clients in a wide variety of industries, including retail, financial services, life sciences, energy, and telecommunications, including regulatory and individual notifications on several continents.  Nick also undertakes internal investigations for clients in the wake of technology, data security, and privacy incidents.  Nick represents clients in litigation and regulatory investigations involving technology, data security, and privacy issues.  For example, in the past year, Nick has represented clients in data breach and privacy class actions, consumer litigation, and investigations by a wide range of regulators including state Attorneys General and the FTC.  Nick has served as lead counsel in multiple trials. Nick has counseled clients on assessment and improvement of corporate governance and internal procedures related to data security and privacy, including compliance with the FTC Act, state privacy and security laws, TCPA, CAN-SPAM, GLBA, FCRA, COPPA, as well as private-sector agencies such as the Payment Card Industry Data Security Standard (PCI DSS) and card brand operating regulations.  He has also managed several global privacy assessments and advised clients on cross-border data transfers. J.D., cum laude, Harvard Law School. B.A., magna cum laude, Boise State University.
JEFF RABKIN
Rabkin is a leading practitioner in the fields of cybersecurity and privacy, as well as on legal issues and regulatory risk arising from disruptive technology. He represents businesses in all types of government investigations, regulatory proceedings, and private disputes, and also advises in-house counsel, corporate executives, and boards of directors on these issues. A seasoned investigator and litigator who has tried 17 cases to verdict in federal and state courts, Jeff has the rare combination of working on civil and criminal disputes and corporate executive experience as the Vice President of a cybercrime investigations consultant.
Jeff joined Jones Day from the Office of the Attorney General (AG) in the California Department of Justice, where he was a member of the AG's executive team and Special Assistant Attorney General for Law and Technology. In that role, he was responsible for oversight of the California DOJ's cyber crime and privacy enforcement units and the development of new technology for law enforcement throughout California.
Before joining the California DOJ, Jeff was a vice president at a consulting firm working on digital forensic investigations, data breach cases, and cybercrime response. Jeff also served as an Assistant U.S. Attorney for eight years in New York and San Francisco, where he represented the United States in hundreds of federal criminal matters, led numerous high-profile, sensitive investigations and prosecutions involving corporate fraud, public corruption, and other types of white-collar crime. He also was a Deputy City Attorney for San Francisco.
JILLISA (JILL) BRONFMAN
Bronfman is Program Director of the Privacy and Technology Project at the Institute for Innovation Law and Adjunct Professor of Law in Data Privacy at UC Hastings College of the Law, was named to The Recorder's 2014 list of the 50 Women Leaders in Tech Law. Also, Professor Bronfman was selected as a 2014-2015 USC Annenberg Alumni Ambassador. Professor Bronfman was formerly was an Assistant General Counsel and Network Security and Privacy Subject Matter Expert for Verizon in the San Francisco office. At Verizon, she designed and moderated several in-house training programs in data security, compliance, and intellectual property. She also taught at San Francisco State University, including developing a new advanced seminar in Mobile Communications. At the National Association of Broadcasters/ Broadcast Educators' Association Conference (NAB/BEA) in Las Vegas, she presented "Mobile Communications 2014: What's After What's Next." In this presentation, she drew on her research in the field of privacy and technology to speak about the latest issues in drone regulation and the legal implications of 3D printing. Professor Bronfman received a joint degree at USC in Law and Communications Management (JD/MA) and a dual undergraduate degree at UC Berkeley in Mass Communications and History. Her thesis addressed the interrelationship of science fiction set in the future and technology development. In April 2014, Professor Bronfman was selected to workshop her technology-driven fiction at a juried literary conference, and in October 2014, she read her work at LitQuake, San Francisco's renowned celebration of writers and writing. Her article, "California Data Breach Law- Rounding the Bases," appeared in the ABA's Information Law Journal Spring 2015. Professor Bronfman will present on privacy and security issues at the RSA and IAPP conferences in Spring 2015.
DAVID NAVETTA
Navetta is a US Co-chair of Norton Rose Fulbright's Data Protection, Privacy & Cybersecurity Practice Group. David focuses on technology, privacy, information security and intellectual property law. His work ranges from compliance and transactional work to breach notification, regulatory response and litigation. David currently serves as "breach coach" or is on the approved panel for numerous cyber insurance carriers and companies, and has
helped dozens of companies across multiple industries respond to data security breaches. David is a Certified Information Privacy Professional through the International Association of Privacy Professionals. David previously served as a Co-Chair of the American Bar Association's Information Security Committee.
CINTHIA GRANADOS MOTLEY
Motley is a member of Sedgwick LLP's cybersecurity leadership team. She has an active practice handling data privacy, security and liability matters, both domestically and internationally, as well as information governance, e-discovery, international contract disputes, directors and officers liability and employment defense. In her litigation practice, she has also handled ERISA and professional liability matters both in state and federal courts, and routinely counsels clients in complex commercial disputes both domestically and abroad. Her experience extends beyond the United States to Latin America. J.D. (2003) DePaul University College of Law, cum laude. B.A. (1991) Loyola University Chicago.
DAVID BERGER
Berger is an associate with Gibbs Law Group and of counsel to Girard Gibbs LLP. David challenges unscrupulous corporate behavior on behalf of consumers, whistleblowers, and injured parties. His practice focuses on consumer class actions, false claims act cases, privacy rights, and mass torts. Mr. Berger graduated from Northwestern University School of Law in 2008. He competed on the Jessup Moot Court team and defended juveniles through the Bluhm Legal Clinic's Children and Family Justice Center. Prior to joining Gibbs Law Group, Mr. Berger was a law clerk in the United States District Court for the Northern District of California. He also spent several years litigating complex commercial and intellectual property cases at Robins, Kaplan, Miller & Ciresi in Minneapolis, Minnesota. There, Mr. Berger recovered millions of dollars for the State of Minnesota by proving that a chain of dentists submitted false claims to state-funded health plans. He represented people injured by the Interstate 35-W bridge collapse in victim compensation proceedings. He also represented inter-governmental organizations and technology companies in high-stakes commercial and intellectual property disputes. Education: J.D., Northwestern University School of Law, 2008; B.A., University of Wisconsin, Madison, 1998.
MICHAEL ABRAHAM
Abraham is a Principal of Bartko, Zankel, Bunzel & Miller. He has successfully tried cases and counseled large health care companies, high tech companies, major financial organizations, large corporations, national chains, franchisors and international law firms. He is the head of the firm's award winning eDiscovery practice group which has experience in multi-terabyte events.
His expansive trial experience includes favorable verdicts for his clients in matters involving privacy claims, data breaches, unfair business practices, antitrust claims, breach of contract, real estate transactions, tort liability, security violations, officer and director liability, franchise law violations, employment claims, environmental claims, Proposition 65 claims and breaches of fiduciary duty.

HSIAO (MARK) MAO
Mao is a partner in the Cybersecurity, Information Governance and Privacy and Business Litigation practices of Troutman Sanders. Mark is certified by the International Association of Privacy Professionals (IAPP), for their ISO-approved programs, as a Certified Information Privacy Technologist (CIPT), and a Certified Information Privacy Professional in the United States (CIPP/US).
Mark's practice focuses primarily on emerging-technology companies, with a particular interest in their intellectual property and privacy ("cyber") law needs. He has substantial experience advising and litigating on behalf of companies across a broad spectrum of industries, including consumer and enterprise software, database applications, e-commerce, data brokers, advertisers, social networking, mobile applications, and payment technologies, in addition to hardware, bio-tech, "green"-tech, and renewable energy. Mark has successfully defended numerous organizations through difficult intellectual property disputes, insider/shareholder disputes, and consumer-class actions where the regulatory and legal issues continue to evolve rapidly, such as in the areas of Telephone Consumer Protection Act (TCPA) and Fair Credit Reporting Act (FCRA) litigation. Mark has advised companies throughout their product life cycles on emerging privacy law issues, in addition to handling their data breach needs.
LAURA BERGER
Berger is an attorney in the Division of Privacy and Identity Protection at the Federal Trade Commission. She enforces federal laws that protect consumer privacy. Recently, her law enforcement work has focused on the privacy and security standards applicable to social media and the Internet of Things. She has also worked on the agency's efforts to educate app developers about privacy and security. In addition, she was author of the Commission's Safeguards Rule. She received a B.A. from Tulane University and a J.D. from the University of Michigan Law School. She works from the FTC's Regional Office in San Francisco.

JOANNE McNABB
McNabb s the Director of Privacy Education and Policy in the Privacy Enforcement and Protection Unit in the California Department of Justice. The Unit enforces state and federal privacy laws, educates consumers and businesses, and makes recommendations to the Attorney General on privacy matters. McNabb is a Certified Information Privacy Professional, with specializations in Government and Information Technology. She serves on the Privacy Advisory Committee to the U.S. Department of Homeland Security and is a Fellow of the Ponemon Institute, a research center on privacy, data protection and information security policy. From 2001 until 2012, McNabb directed the California Office of Privacy Protection, a resource and advocate on privacy issues. Before that she worked in public affairs and marketing, in both the public and private sectors. She attended Occidental College and holds a master's degree in Medieval Literature from the University of California, Davis.
MARY BETH BUCHANAN
Buchanan is a partner in Bryan Cave's White Collar Defense and Investigations and Securities Litigation and Enforcement Client Service Groups. She concentrates her practice on internal investigations, corporate compliance, white collar criminal defense, foreign corrupt practices violations, corporate and accounting fraud, antitrust litigation, health care fraud, SEC enforcement matters, Congressional investigations and complex civil litigation. Ms. Buchanan served as the United States Attorney for the Western District of Pennsylvania from September 2001 to November 2009, having been appointed by President George W. Bush. She is the only woman in Pennsylvania's history to be presidentially appointed to this position. As the United States Attorney, Ms. Buchanan oversaw the prosecution of more than 5,000 cases, including corporate and securities fraud, bank fraud, foreign corrupt practices, false claims, money laundering, health care fraud, public corruption and a broad range of violent crimes. Prior to that time, Ms. Buchanan spent more than 13 years as an Assistant United States Attorney litigating criminal, civil and appellate cases. During her tenure as the United States Attorney, Ms. Buchanan also held several posts at the DOJ, including serving as the director of the Executive Office for United States Attorneys, acting director of the DOJ's Office on Violence Against Women and chair of the Attorney General's Advisory Committee. Ms. Buchanan also served on the U.S. Sentencing Commission's Organizational Guidelines Advisory Committee, which made recommendations to the Commission for amendments to the Sentencing Guidelines for Business Organizations. Ms. Buchanan joined the firm from the United Nations, where she served as the ethics and reputational risk officer. Ms. Buchanan conducted the United Nations' first ethics and reputational risk assessment for U.N. Peacekeeping and Special Political Operations. Education: University of Pittsburgh, J.D., 1987; California University of Pennsylvania, B.S., 1984.


KATHRYN HAUN
Haun is Assistant U.S. Attorney & Digital Currency Coordinator at the U.S. Department of Justice. She has served in that role since 2006, first in the Washington D.C. area and now in San Francisco. She has investigated and prosecuted hundreds of violations of federal criminal law in U.S. courts, with a focus on transnational and organized crime syndicates, cybercrime, the deep web, and digital currency. Kathryn has substantial experience litigating privacy issues relating to electronic surveillance and location-based services, and is a frequent speaker at international and domestic conferences on these topics and on cyber issues in general. She has successfully investigated and prosecuted corporate compliance failures, and negotiated criminal resolutions with Fortune 100 tech and telecom companies. Kathryn has also served as lead counsel in numerous jury trials, including RICO murder and organized crime cases, all to successful verdict, and led several high profile, complex investigations including against the former federal agents investigating the Silk Road marketplace. Kathryn previously worked on national security issues and held senior positions in the Justice Department, including Counselor to Attorney General Michael Mukasey and as Counsel to the Assistant Attorney General for National Security. Prior to that she was in private practice at Sidley Austin LLP in Washington D.C. She clerked for U.S. Supreme Court Justice Anthony Kennedy and is an Honors graduate of Stanford Law School where she served as Managing Editor of the Stanford Law Review.
RICHARD J. BORTNICK
Bortnick is Senior Counsel with Traub Lieberman Straus and Shrewsberry. Rick litigates and counsels clients on cyber and technology risks, exposures and best practices; directors' and officers' liability; professional liability; insurance coverage; and commercial litigation matters. He also drafts professional liability insurance policies of varying types, including cyber, privacy and technology forms, and is Publisher of the cyber industry blog, Cyberinquirer.com. He serves as a member of the Executive Corporate Board of The Franklin Institute science museum and is Co-Chair of the Computer & Technology Subcommittee of the ABA Section of Litigation, Insurance Coverage Litigation Committee. He is a regular contributor and columnist for Advisen and was named by Advisen as their Cyber Risk Network 2015 Person of the Year.

MARCUS BREESE
MARCUS BREESE I have been a Professional Liability and Cyber Insurance Underwriter for 15 years. During that time I have managed a team of UK and European underwriters and underwritten a diverse range of professions. These range from tech and media companies to architects, engineers and law firms in jurisdictions from US, Canada and the UK. As part of my role I spend a lot of time meeting clients and having a deep understanding of what and how clients practice enhances my understanding of their requirements and the practices they are trying to protect.

RICHARD PCIHODA
RICHARD PCIHODA, Insurance Manager, Preit, Inc.

ALEXANDRA ROSS
ALEXANDRA ROSS, Senior Global Privacy and Data Security Counsel at Autodesk. Inc.
---
---