AccessData presents a CLE-eligible webinar

Cryptocurrency Crime
Investigating and Mitigating the Risks of Illegal Domestic and Cross-Border Activities  
Wednesday | Sept. 16, 2020
produced by HB Litigation Conferences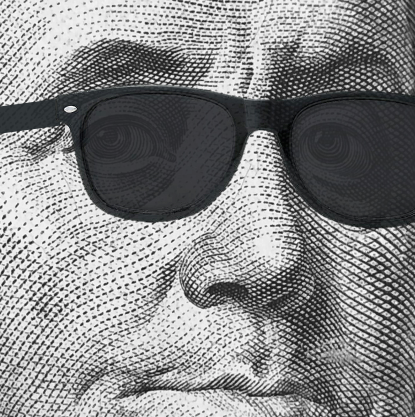 According to a recent Visual Capitalist article, there are now more than 5,000 cryptocurrencies in circulation, fueling an exploding $200 billion industry. Clearly it is a boom time for virtual asset service providers, or VASPs, like cryptocurrency exchanges and wallet providers. Despite its notoriety, mystique still surrounds cryptocurrency, from its use of blockchain technology, to the benefits and weaknesses of trading decentralized money, to national security implications. With crypto's rise comes global implications. Its use often makes its way into headlines about criminal activity, such as the recent arrest of a 19-year-old and his friends for their alleged roles in a highly publicized Twitter hack. Forensic tools are in a constant state of development. For example, blockchain analysis tools assisted investigators in quickly identifying the young Twitter hackers, according to a post on the CipherTrace blog.
Two Sides of the Digital Coin.
There are many upsides to cryptocurrency. Transactions are secure without bank oversight. They can be processed at any time, not just during business hours. It has purchase power anywhere. Finally, cryptocurrency may provide greater benefit to developing countries where the local currency may swing due to exchange rate instability. In such countries, and where many citizens may be unbanked, supplanting traditional coinage with cryptocurrency could stabilize finance and open its doors to many.
With crypto's rise comes global implications. Shortcomings generally are human ones; intermediaries, like unregulated exchanges, create vulnerabilities. The ability to use pseudonyms in executing crypto transactions makes it ideal for bad actors, criminal syndicates, and terrorists. According to the international Financial Action Task Force, the risk of money laundering and terrorism financing is increased through "chain-hopping," or "quick exchanges between different virtual assets," which "allows the multiple layering of illicit funds within a short timeframe, allowing money laundering networks to disguise the origins of funds and launder illicit proceeds." Some countries, like Venezuela, have even tried to use cryptocurrency to circumvent sanctions.
Financial losses from criminal activity in this space are climbing. According to the CipherTrace Crytocurrency Crime & Anti-Money Laundering Report, Spring 2020, "In the first five months of 2020, crypto thefts, hacks, and frauds totaled $1.36 billion, suggesting 2020 could see the second-highest value in crypto crimes ever recorded. In a trend that continues from last year, fraud and misappropriation still make up most of the year's stolen crypto compared to hacks and thefts. Of the $1.36 billion stolen, fraud and misappropriation account for 98% of the total value—nearly $1.3 billion."

This fast-changing technology is sometimes outpacing law enforcement agencies and the intelligence community, challenging their ability to detect, monitor, and stop cybercrime. But criminals have no reason to rest easy. A former stockbroker recently learned that the hard way. Following a multi-agency federal investigation, he quickly pleaded guilty to running a $33 million cryptocurrency scam.
To understand the ever-evolving risks, rules, and ramifications of crypto's proliferation, AccessData has enlisted three exceptionally qualified speakers.
Attorney David Haas, a former federal prosecutor whose cases involved close collaboration with the FBI, DEA, Secret Service and other agencies, devotes his practice to white collar crime and cybercrime. Dan Eckhart, a former federal prosecutor and special agent with the Department of Treasury, focuses his law practice on white collar crime and money laundering defense. Dina Mainville, with CipherTrace, is an expert who speaks internationally on blockchain technology, cryptocurrency, and cybercrime, and has advised numerous corporate executives on their blockchain strategies. See more information about these professionals below.
Moderated by AccessData's Director of International Training Sarah Hargreaves, the panel will discuss: compliance and regulations; criminal liability risks; federal prosecutions; lessons from white collar crime cases; risk analysis and mitigation; forensic analysis; blockchain analysis tools; the FATF Travel Rule; and tracing cross-border wire transfers. Plus, they will answer your questions via live chat.  
Dina Mainville
CipherTrace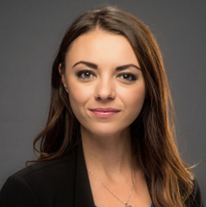 Dina leads new business development in Canada, Bermuda and the Caribbean for CipherTrace, a leading cryptocurrency compliance firm, and is the Director of Industry Engagement for TRISA, an open source solution to the FATF Travel Rule. She works with governments, financial institutions, and regulators to implement technologies that enable transparency and compliance within the virtual asset ecosystem, preventing fraud, money laundering and other financial crimes. Dina is an international speaker on blockchain and cryptocurrencies and has been advising clients on blockchain initiatives since 2016, including several Fortune 500 clients. She attended the University of Toronto, with a double major in political science and film studies and has completed blockchain, cryptocurrency and fintech law and policy courses at Princeton University, the University of Nicosia and Duke University.
David Haas
Haas Law PLLC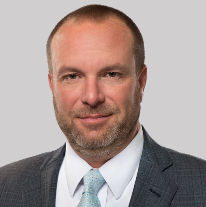 David is a former state and federal prosecutor with extensive jury trial experience. He began his career as a state prosecutor in Florida and then Chief of the Economic/Environmental Crimes Division where he was responsible for investigating and prosecuting complex financial crimes. In 2006 he joined the U.S. Attorney's Office where he served for nearly 10 years, handling complex white-collar matters. He was also an Organized Crime Drug Enforcement Task Force prosecutor. David gained significant experience handling cybercrime and cryptocurrency prosecutions. David received awards and commendations for his work with the FBI, IRS, DEA, and others. He also worked closely with agents from the Federal Reserve Board Office of Inspector General, the U.S. Secret Service, and the FDA. He received his BA in Economics from the University of Florida and his JD from Stetson University College of Law.
Dan Eckhart
Dan Eckhart Law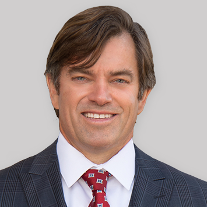 Dan is a former federal prosecutor, federal agent, and federal agency lawyer with extensive federal criminal defense, federal civil, federal asset forfeiture, whistleblower, and compliance experience. After graduating from Michigan State University he became a Special Agent with the U.S. Customs Service, where he investigated money laundering and drug smuggling. After law school he joined the DOJ Honors Program as Assistant Regional Counsel for the Federal Bureau of Prisons.  For 11 years he then served as Assistant U.S. Attorney in Florida. His experience helped him successfully assist with the fraud prosecution of infamous music producer Lou Pearlman and scores more. He also worked with foreign prosecutors and agents on international cases, and tried numerous complex white collar matters. In 2020, Dan was again named a Top 100 Trial Lawyer by the National Trial Lawyers Association. Dan speaks often for financial, law enforcement, investigative, and legal organizations. Topics range from cryptocurrency to money laundering, and from cybersecurity to the Bank Secrecy Act.
Sarah Hargreaves, ACI, ACE
AccessData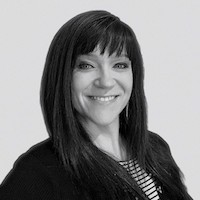 Sarah started her career in digital forensics in 2003.  Previously working in a criminal law practice, Sarah moved over to forensics after working on a number of investigations which inspired her to change career path.  Her journey continued with a number of roles in Digital Forensic Laboratories, primarily supporting law enforcement in Child Sexual Exploitation investigation and general crime.  Sarah progressed to Laboratory Management and later into Training Management.
Sarah is experienced in digital investigation, laboratory management, ISO17025 and evidential process.
Sarah lives in the North West of England and is a mum to two young children.  She enjoys days out with her family and traveling.
AccessData
Your forensics champion.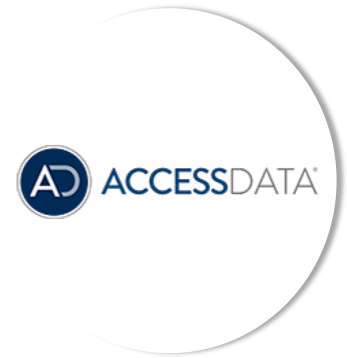 Founded in 1987 | 3 Global Offices | 30+ Years' Experience
Whether it's for investigation, litigation or compliance, AccessData offers industry-leading solutions that put the power of forensics in your hands. For more than 30 years, AccessData has worked with more than 130,000 clients in law enforcement, government agencies, corporations and law firms around the world to understand and focus on their unique collection-to-analysis needs. The result? Products that empower faster results, better insights, and more connectivity. Faster insights, trusted answers and better results. Our proven approach to forensics gives you infinite benefits, no matter what the challenge.