---
Neuropsychological Evidence in Concussion and Traumatic Brain Injury Cases:
How to Use What You Learn to Mount a Winning Defense
---
Date: Sept. 12, 2018
Time: 2 p.m. EDT; 1 p.m. CDT; 12 p.m. MDT; 11 a.m. PDT
Place: Your computer or mobile device
Early Registration Price: $197 (expires 8/31/2018)
Regular Price: $247
CLE: Yes

Speaker:
Tannahill Glen, PsyD, ABPP
Board-certified clinical neuropsychologist
Your Webinar Registration Includes:
A site license to attend the webinar. Invite as many people in one location as you can fit around your computer at no extra charge. Just make sure you provide handout materials to each participant.
Downloadable handout materials consisting of PowerPoint slides for use during the session as well as after the webinar is over.
Up to 1.5 CLE credits (1.8 in 50-minute states) when you verify your attendance during the webinar.
The opportunity to connect directly with Dr. Glen during the audience Q&A portion of the webinar.
---
Thanks to our marketing sponsor: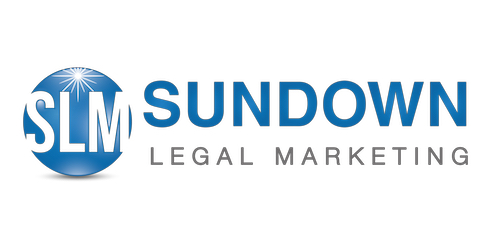 Overview
The brain. It's the body's most complicated organ. As a defense attorney working on cases involving brain injury claims, you need to understand the workings of a normal brain as well as how it's affected by concussions and mild traumatic brain injuries (mTBI).
mTBIs often don't show up in standard tests such as MRIs or CAT scans so they can be difficult to evaluate, especially from a legal perspective. That's where neuropsychological testing comes in. It helps establish whether an individual's brain function has been impaired by a concussion or mTBI.
Medical records from brain injury and neuropsychiatric cases are extremely technical and, as a result, difficult to understand. But to mount an effective defense, you must be able to prove the validity of a diagnosis, determine whether treatment has been adequate, and differentiate between minor injuries and those having longer-term consequences that could result in claims for future damages.
So how can you improve your ability to analyze concussions records to prepare the best possible defense? How do you identify other conditions, such as chronic pain or depression, that accompany concussion diagnoses to better understand what role, if any, the concussion might play? And what resources are available to help you find the evidence you need to support your case?
Get answers to these questions and more when you register to attend "Neuropsychological Testing in Concussion and Traumatic Brain Injury Cases: How to Use What You Learn to Mount a Winning Defense" on Wednesday, September 12, 2018.
Listen as Tannahill Glen, a board-certified clinical neuropsychologist with a specialty in traumatic brain injury, provides an empirically based critical analysis of concussions, post-concussion syndrome, chronic traumatic encephalopathy (CTE), and more, to help you better comprehend an individual's medical records. You'll get tools to demystify the literature on TBIs and concussions and strategies to mount a winning defense. We'll even help you convey the facts of the case to a jury in language they can clearly understand.
You'll come away with proven data that will change the way you think about concussions and give you a significant advantage in the courtroom.
If you're an attorney who needs to better understand and defend against concussion and mTBI claims, this is one webinar you can't afford to miss.
For one low price—just $197 (through 8/31/18, $247 thereafter)—you and your entire team at one location can take part in this fast-paced, insightful webinar. Best of all, you'll be able to connect personally with our speaker when we open things up for questions from the audience.
Here is just some of what you'll learn during this comprehensive session:
How to evaluate your cases for evidence of a concussion, as well as for mild, moderate, and severe traumatic brain injury.

The natural physiological and clinical course of concussion recovery and how that information can help (or hurt) your case.

The factors associated with long-term post-concussive symptoms and where to look for them in the medical records.

A review of the other conditions that often accompany concussion diagnoses—and the role that a concussion might play in each.

How to talk about chronic traumatic encephalopathy (CTE) in a way that juries understand, and be able to examine witnesses on the subject who often know more than you do.

How to analyze concussion records and find the resources you'll need to prepare the best possible defense.

How to identify common mental conditions that are often found in concussion claim cases.
…and much more!
---
Your Instructor
Tannahill Glen, PsyD, ABPP, is board certified in Clinical Neuropsychology by the American Board of Professional Psychology. She is a licensed psychologist in the state of Florida (PY 6757). Dr. Glen also holds an ASPPB Interjurisdictional Practice Certificate accepted in the following states: Georgia, Idaho, Kentucky, Mississippi, New Hampshire, Ohio and South Carolina.
For more than a decade, Dr. Glen was a Clinical Assistant Professor in the Department of Neurology at UF Health Neuroscience Institute in Jacksonville, Florida. Prior to that, she was the Director of Neuropsychology at Walton Rehabilitation Hospital in Augusta, Georgia.
Dr. Glen specializes in the diagnosis and treatment planning for neurologic conditions that impact thinking, mood, and behavior, such as traumatic brain injury, epilepsy, Parkinson's Disease and other movement disorders, stroke and Alzheimer's/Mild Cognitive Impairment, and other types of degenerative dementia.
Dr. Glen completed a doctorate in Clinical Psychology at the Georgia School of Professional Psychology. She also completed an American Psychological Association- and Canadian Psychological Association-accredited internship in Pediatric Neuropsychology at Alberta Children's Hospital. Dr. Glen completed a National Institute of Health research-training-grant-funded residency in Neuropsychology at the University of Alabama-Birmingham School of Medicine.