HB Litigation Conferences presents
CBD: Legal or Not
How State and Federal Laws Govern the Manufacture, Marketing, and Distribution of CBD Products
Two ways to take this session:
#1. Direct from HB
Format: video slide sync + presentation materials
$197

#2. West LegalEdcenter (Thomson Reuters)
Format: audio + PowerPoint download
Free to subscribers

---

Speakers

Daniel Shortt
Harris Bricken
Seattle

Alison Malsbury
Harris Bricken
San Francisco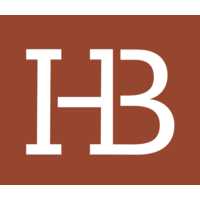 With so many studies coming out on the benefits of CBD, a lot of people and companies see tremendous market opportunities and are diving in.
Whether derived from industrial hemp or marijuana, these days CBD can be found in just about anything, from skin care products to pain medications to anti-seizure drugs—even beer. Companies, including large retailers like Target, have tried to sell or are selling products containing CBD online or across state lines.
But determining the legal status of CBD isn't easy. Because CBD is a cannabis derivative, the biggest question, of course, is whether or not it's even legal under state and federal law. How you answer that could mean the difference between significant revenue gains and significant losses—even the possibility of criminal prosecution—for your clients.
So, what do current federal laws say about the use of CBD? How do individual state regulations affect the legal status of CBD? What do the 2014 Federal Farm Bill and the Controlled Substances Act say about growing hemp? And what are the legal and business implications for companies operating in this space?
Get answers to these questions and more from "CBD: Legal or Not? How State and Federal Laws Govern the Manufacture, Marketing, and Distribution of CBD Products."  Listen as experts Daniel Shortt and Alison Malsbury, both attorneys with Harris Bricken, provide information that can help your clients determine whether or not what they're doing with CBD is legal.
You'll learn about the two primary sources of legal CBD—industrial hemp cultivated in the U.S and hemp from abroad—and how the two distinct pathways differ. You'll get practical do's and don'ts for working lawfully in the hemp-CBD world despite its precarious legal status. You'll come away with the most current data on the legalities of using CBD that could change the advice you give your clients about working within the law and avoiding possible criminal prosecution.
Who Should Attend
Whether you're a local government official, state regulator, or an attorney with clients in the state-legal cannabis industry—anyone who needs to make sense of the current laws that govern the manufacture, marketing, sales, and distribution of products containing CBD—this is one webinar you can't afford to miss.
Here is just some of what you'll learn during this in-depth 90-minute session:
• How to interpret current state and federal laws governing the use and sale of products containing CBD.
• The key questions to ask that will help determine if your CBD comes from a legal source—and what to do if it doesn't.
• How to find out which part of the plant your CBD is created from—and how what you learn could affect the legal status of your product.
• What FDA approval of the first CBD drug, Epidiolex, means for the industry.
• Marketing: The claims you can (and shouldn't) make about your CBD products.
• What the FDA has to say about marketing CBD as a supplement.
• Is trademark protection possible under current law for CBD products—and if it is, how do you get it?
• The prerequisites for legally selling CBD products across state lines or in stores that aren't licensed to sell marijuana.
And more!
---
Speaker Bios
Daniel Shortt is an attorney with Harris Bricken and works extensively with entrepreneurs in the cannabis industry. He is an authority on legal issues relating to CBD and hemp laws and has spoken on these topics at events across the country and overseas.
Mr. Shortt helps clients with corporate formation, transactional, licensing, regulatory, and litigation needs. He writes for the award-winning Canna Law Blog and speaks to media outlets about his perspective on legal issues in marijuana and hemp.
Mr. Shortt graduated from the University of Washington School of Law where he worked extensively with the Washington State Liquor and Cannabis Board to fund and establish the Cannabis Law and Policy Project (CLPP). He then served as the editor of the CLPP blog and as a Hazelton Fellow researching cannabis law.
Alison Malsbury is an attorney with Harris Bricken. She focuses her practice on corporate and intellectual property transactions, working primarily with cannabis, tech, and entertainment clients. Ms. Malsbury has assisted clients with contracts, company formation, intellectual property protection, and regulatory compliance, and has worked with creative entrepreneurs at all stages of business development. She has a growing practice representing celebrities on cannabis endorsement deals and helping cosmetic and skin care companies navigate the complex CBD laws.
Before joining Harris Bricken, Ms. Malsbury worked with the in-house legal team of one of the largest software companies in the world on its trademark and technology licensing issues.
Ms. Malsbury graduated cum laude from Santa Clara University School of Law where she was the technical editor for the Santa Clara Journal of International Law.