When it Comes to COVID-19 Shutdown Losses,
Businesses 
Say Yes, Insurers Say No 
Whenever a dispute arises over insurance co
verage
, the advice always starts off with "read the policy." Well,
policyholder businesses and insurers 
across the country 
are reading the same po
licies, but you wouldn't know it. 
Claims are made. Claims are denied. 
Insureds say they are damaged. Insurers say they aren't. 
And, because billions of dollars hang in the balance, litigation is born. And when you start messing with our favorite taste sensations, you know the sh!t is getting real.
Here are a few recent actions for insurance law watchers out there. 
–Tom Hagy, Managing Director
Insurer-insured relationship
s
 sour in Wisconsin
, Minnesota, and Tennessee
.
Owners of the popular Madison Sourdough bakery lost tremendous business because of a statewide "safer at home" order. Patrons and restaurants were denied their Viennoiserie, "yeast-leavened breakfast pastries," a treat they came to love. The same was true for a chain of taverns, Willy McCoys. The drinking and eating establishments could not serve their loyal following of "everyday Joes" due to the COVID-19 shutdown.   
Society Insurance provided both businesses with property coverage, including business income coverage, civil authority coverage, contamination coverage, extra expense coverage, and more. The policyholders filed claims. The carrier rejected the claims. The policyholders sued. The insurers moved to dismiss.   
The complaint was filed June 15 in U.S. District Court for the Eastern District of Wisconsin. Breach of contract is the theme of several counts. Each is accompanied by a request for declaratory judgment on behalf of classes of harmed policyholders.  
Society says there is no coverage. Not for any of it. The suit should be dismissed with prejudice. Bakeries and eateries had alternatives to closely seating their patrons. They could have offered carry-out and delivery services. They could have seated people more than six feet apart. There was no physical loss or damage. "[T]he walls remain standing, the roofs have not been torn off, and the property remains untouched by fire or water …." the carrier observes, adding that "[r]educed consumer demand resulting from a limitation on an insured's business operations at the insured premises due to a governmental order is not a 'direct loss.'"  
Rising Dough, Inc. (d/b/a Madison Sourdough), et al. v. Society Insurance, Inc., No. 2:20-cv-00623, E.D. Wisc. 
Carriers 
play similar hand in
Las Vegas
.
Casinos have been hit hard by the pandemic. Several have sued their insurers for losses. Two casinos owned by gaming mogul Phil Ruffin filed declaratory judgment actions in federal court in Nevada. Circus Circus argues that AIG Specialty Insurance Company improperly refused coverage for damaged property and lost income. Likewise, Treasure Island argues that Affiliated FM Insurance wrongfully denied its claims for coverage for damaged property and business interruption losses. The casinos' troubles are not the result of natural or man-made disasters, but the uncovered outbreak of disease, the carriers maintain.  
Circus Circus LV, LP v. AIG Specialty Insurance Company, No. 2:20-cv-01240, D. Nevada. 
Treasure Island LLC v. Affiliated FM Insurance Company, No. 20-cv-00965, D. Nevada. 
Travelers and t
he Texas two-suit
s
. 
Salum restaurant in Dallas and Frosch International Travel in Houston have sued Travelers Indemnity Company. The red umbrella carrier didn't even investigate the policyholders' claims for damages and business interruption before denying them, the insureds maintain. Travelers says losses from "bacteria and viruses" are not covered. Salum's Deluxe Policy with Travelers does not include this language, the carrier says. Either way, the restaurant was able to stay open for takeout and delivery, Travelers argues, so the establishment didn't suffer damages.  Frosch says it is entitled to coverage for the "actual loss of Business Income" caused by the "necessary 'suspension'" of operations.  Travelers repeated its position. Frosch was able to conduct business and no property damage occurred.  
Salum Restaurant Ltd. v. The Travelers Indemnity Company, No. 20-cv-01034, N.D. Texas.  
Frosch Holdco Inc., et al v. The Travelers Indemnity Company, et al., No. 20-cv-01478, S.D. Texas 
Research by Allyson Corey.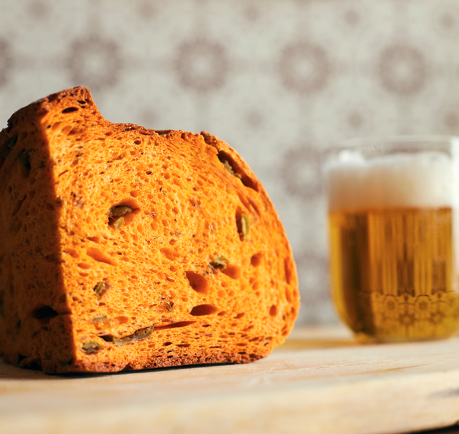 "[T]he walls remain standing, the roofs have not been torn off, and the property remains untouched by fire or water …." — Specialty Insurance.
Photo by Gianluca Gerardi on Unsplash