DATE: Sept. 27, 2018
TIME: 2 p.m. EDT; 1 p.m. CDT; 12 p.m. MDT; 11 a.m. PDT
PLACE: Your computer or mobile device
PRICE: $197* per dial-in site
*Price is good through Aug. 16. After that it's $247.
GROUPS ARE GOOD: Registering qualifies you to multiple attendees at your location.
CLE: 1 credit
Please send CLE questions to
CLE@LitigationConferences.com
SPEAKER:
John Frank Weaver
Attorney
McLane Middleton


Your registration includes:
•  A site license to attend this webinar (invite as many people in one location as you can fit around your computer at no extra charge).
• Downloadable PowerPoint presentations from our speakers.
•  The opportunity to connect directly with speakers during the audience Q&A session.
•  At least one-hour of CLE credit.
Produced in collaboration with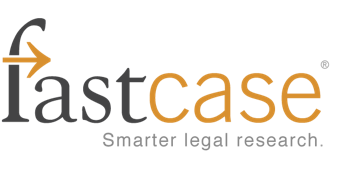 and their new
Journal of Robotics, Artificial
Intelligence & Law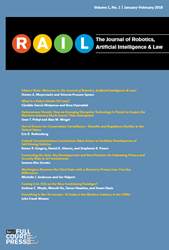 Nearly every industry is adopting or preparing to adopt artificial intelligence applications into their business practices.
That's exciting. However, there are almost no government regulations for their use and few resources providing best practices that anticipate ethical considerations and forthcoming legal requirements.
This lack of direction poses a serious problem as A.I. applications become more widespread. Businesses are creating their own ad hoc practices without considering the eventual government oversight and ethical consensus, which will result in costs and potential liability later when those companies have to change their practices.
This webinar looks at how your company should approach its A.I. rules and policies in order to minimize the impact of expected government action and cultural norms.
Register now and join our speaker as he explores existing laws addressing privacy and data security, pending A.I. legislation at the state and federal levels, and the recommendations of federal agencies that are most likely to be codified.
The webinar will provide practical guidance for attendees to use when developing internal rules, policies, practices, contracts, and public facing documents. The speaker will rely on relevant existing laws, proposed legislation, and reports from federal agencies that advocate certain public policies for the governance of AI.
What you will learn:
1.     The requirements of privacy laws – including GDPR, Canada's PIPEDA, and the new California privacy statute – that have special application to A.I.
2.     Best practices for drafting a public facing privacy policy that addresses your use of A.I.
3.     Best practices for preparing internal rules and policies governing your employees' use of A.I.
4.     Best practices for bots and other forms of A.I. that interact with consumers.
5.     Best practices for A.I.-specific terms of use and consents.
6.     Best practices for addressing A.I. in employee contracts and handbooks.
7.     Best practices for addressing A.I. in vendor contracts, including assignment of liability and indemnification obligations.
And more!
Attendees will be able to go back to their companies and review their current A.I. practices, policies, and rules to determine how appropriate they are in light of expected regulations and expectations. The ultimate goal is to avoid costly revisions in response to evolving consumer expectations and government requirements. A little investment now could potentially save a lot of money in revisions changes, PR, and remediation later. — John Weaver, speaker
---
Speaker
The webinar speaker, John Frank Weaver, is an attorney with McLane Middleton whose practice focuses on A.I. and autonomous technology. He is the author of Robots Are People Too: How Siri, Google Car, and Artificial Intelligence Will Force Us to Change Our Laws, a contributing writer at Slate focusing on legal issues implicated by AI and autonomous devices, and a columnist for and member of the board of editors of The Journal of Robotics, Artificial Intelligence & Law.