Thursday, April 27, 2017 | 2PM Eastern | 1PM Central | 12PM Mountain | 11AM Pacific
---
This HB CLE webinar and on-demand course is being distributed exclusively via the Thomson Reuters West LegalEdcenter.
Price
$195 for non-subscribers of the West LegalEdcenter
No additional charge for subscribers

Webinar / Course Description
In the past few years, news of data breaches and accidental disclosure of confidential information have rocked the legal world.
Starting with amendments to the ABA's Model Rules of Professional Conduct in 2012, the legal profession has responded by enacting new ethics rules, creating new obligations for attorneys to take proactive measure to protect client confidential information.
So far, 30 states have adopted the ABA's new Model Rules, with New York, Wisconsin, and Montana's rules taking effect at the beginning of 2017.
What you will learn:
How ethics rules regarding accidental disclosure of confidential information have changed in the last two decades in response to the rising use of the Internet, electronic storage systems, and email.
Attorney obligations under the new rules.
How these recently amended ABA Model Rules, especially 1.6(c) and 4.4(b), have been adopted or modified by various states.
The implications of these new rules for legal malpractice claims, in light of Shore v. Johnson & Bell.
How to implement substantive change programs to ensure individual and firm-wide compliance.
Speaker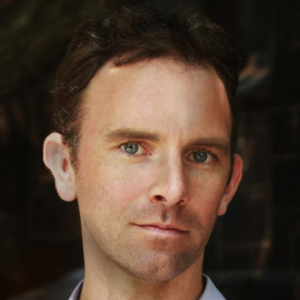 Peter Norman is co-founder of Winnieware LLC, as software company that develops user-centered solutions to common problems faced by lawyers and other professionals. The company's flagship product is ReplyToSome, a Microsoft Outlook add-in application that helps users avoid accidentally sending emails to the wrong people. Before co-founding Winnieware, Peter was a lawyer at the firms Arent Fox and Milbank Tweed, and in-house at SunEdison, focusing on large, multi-party, cross-border project finance, M&A, distressed debt, and private equity transactions. Much of his career was spent in Asia, where he worked and negotiated with a multi-national set of clients and partners including private companies, banks, development agencies, and government entities in countries such as India, Indonesia, China, and Japan. While at SunEdison, he was also responsible for developing and enforcing non-disclosure agreements to protect the company's trade secrets in Asia, and for other compliance matters such as FCPA investigations. Now based in Philadelphia, Peter has written and spoken extensively about lawyers' ethical responsibilities for protecting confidential information in his capacity as Winnieware LLC's Managing Member and Chief Legal Officer.
---